A lot of people who retire complain that they can't keep track of what day it is. Here in Umbertide that is never a problem. Our two weekly markets bracket our week nicely, and give us anchor points on Wednesday and Saturday. The town is very quiet on Monday and Tuesday, but gets more lively from Wednesday onward. Today, being the big, main market, I decided to go out and do a little hunting and gathering. Exiting my front door I am steps from Bar Mary and the Mercato.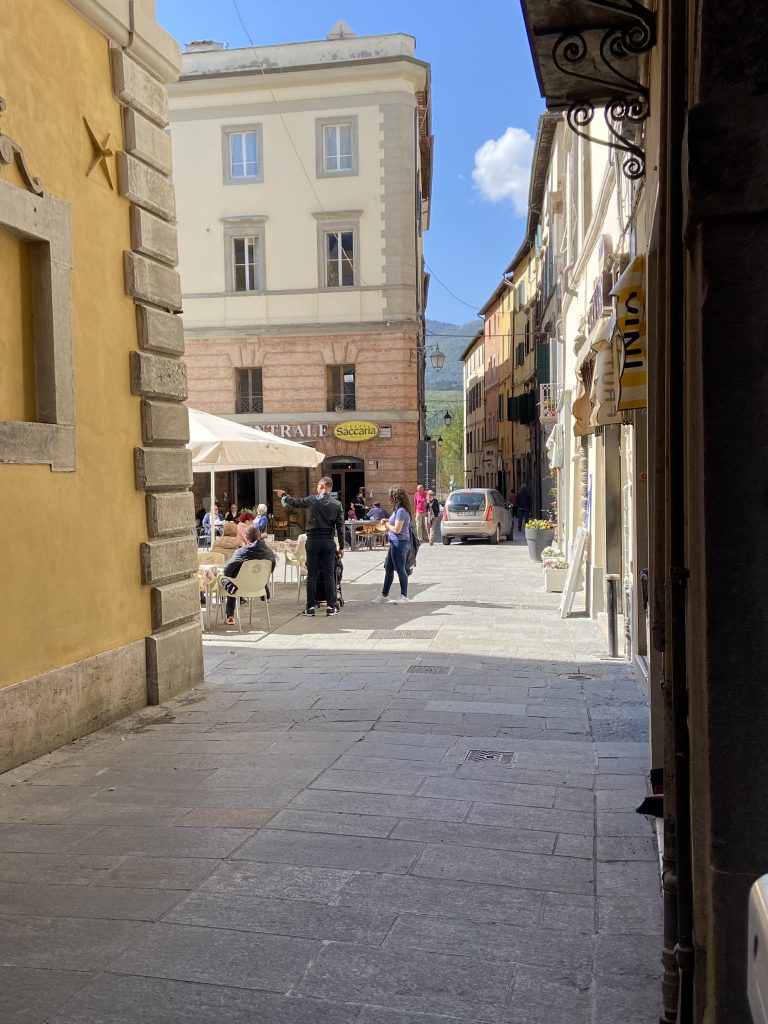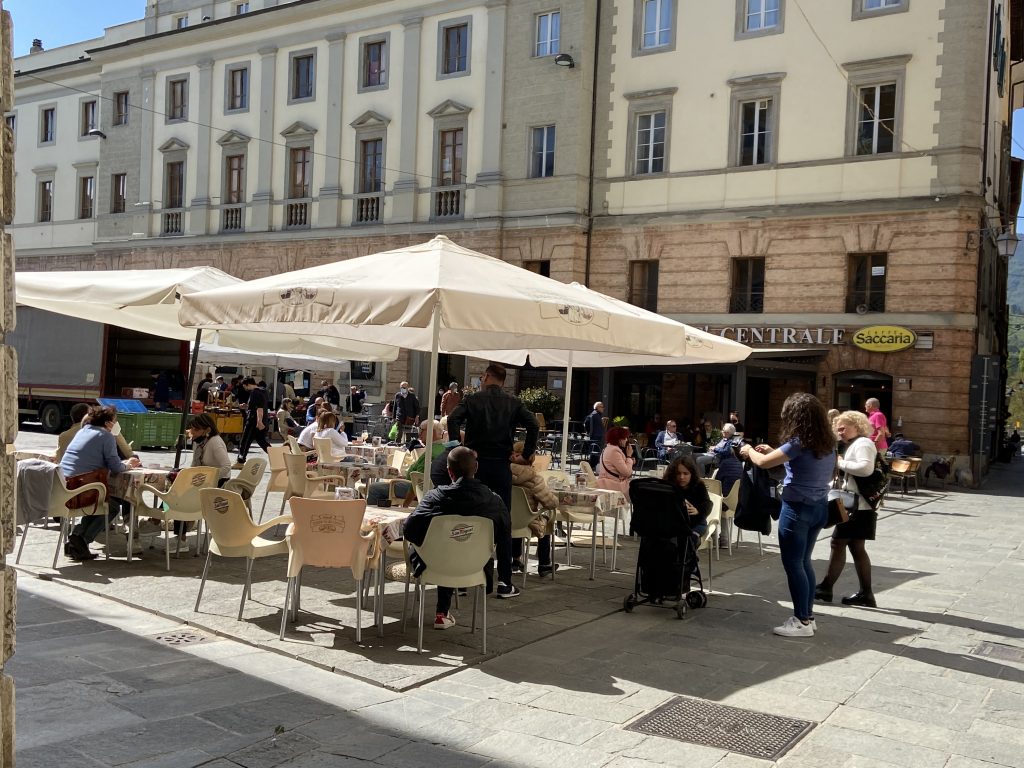 There are almost always these musicians playing. They always bring their dog. Today it was some blues and then traditional tunes. They are good, so I always contribute a euro or two.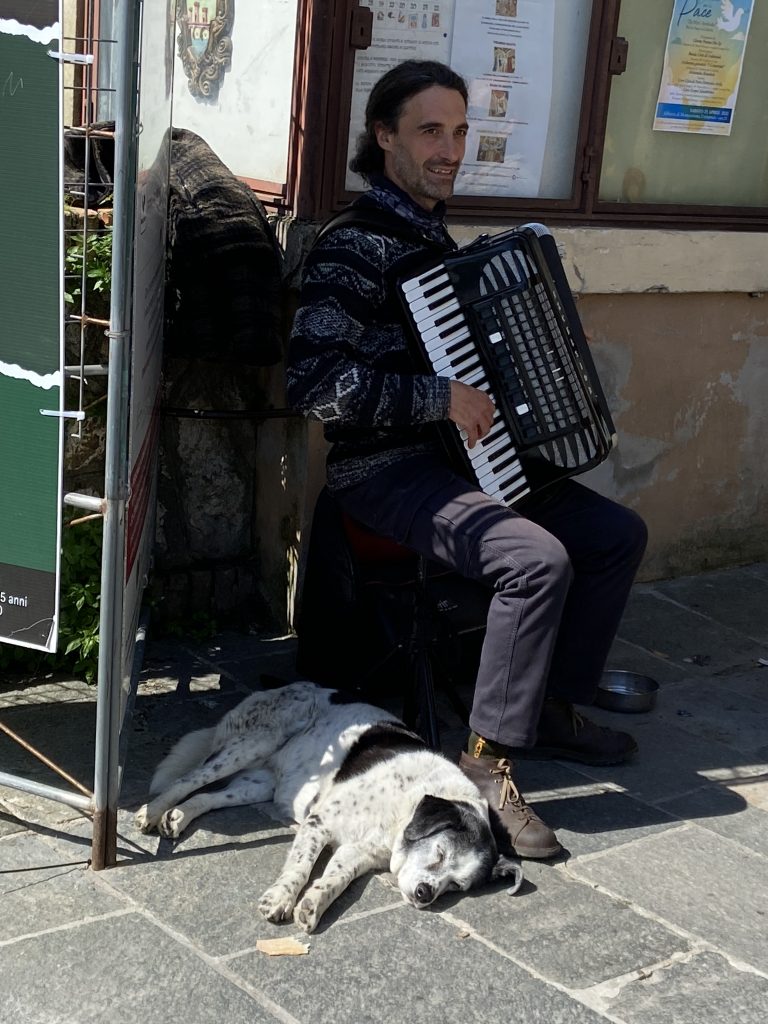 Here are a few pictures of the produce where I bought my items. The young man is from Cannara, famous for its onions. He used to just have onions and some dried legumes. Now and then he would have another crop. Suddenly, he has everything.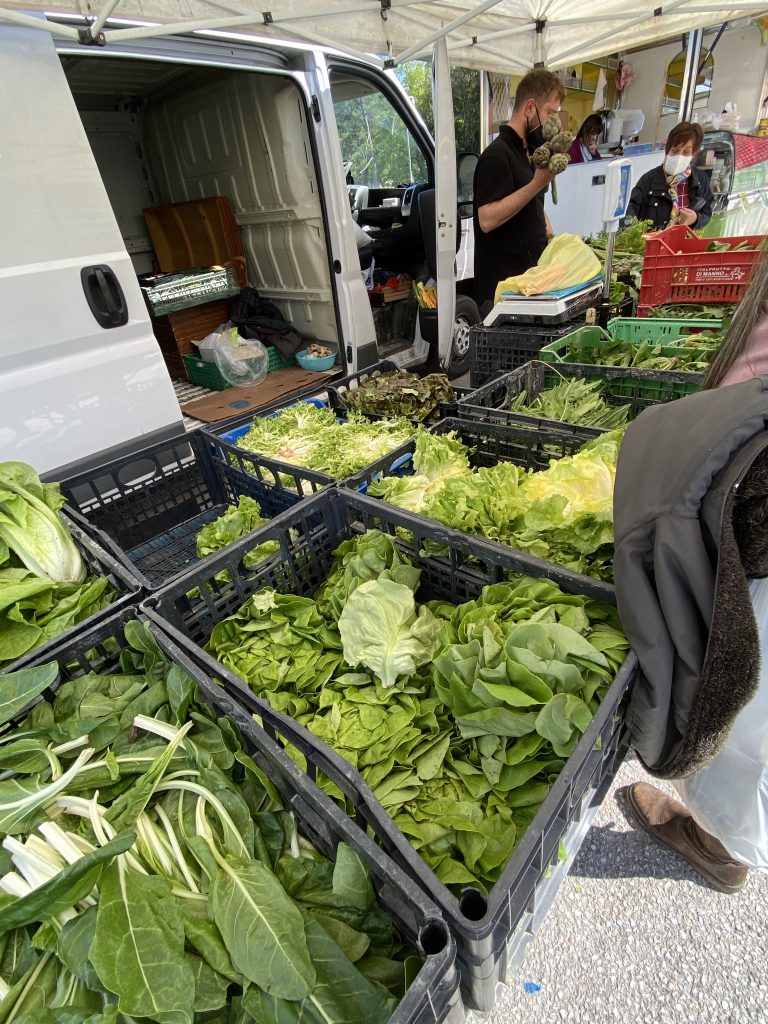 Here are a few of the spring veggies growing around this area now. I'll put captions under the photos.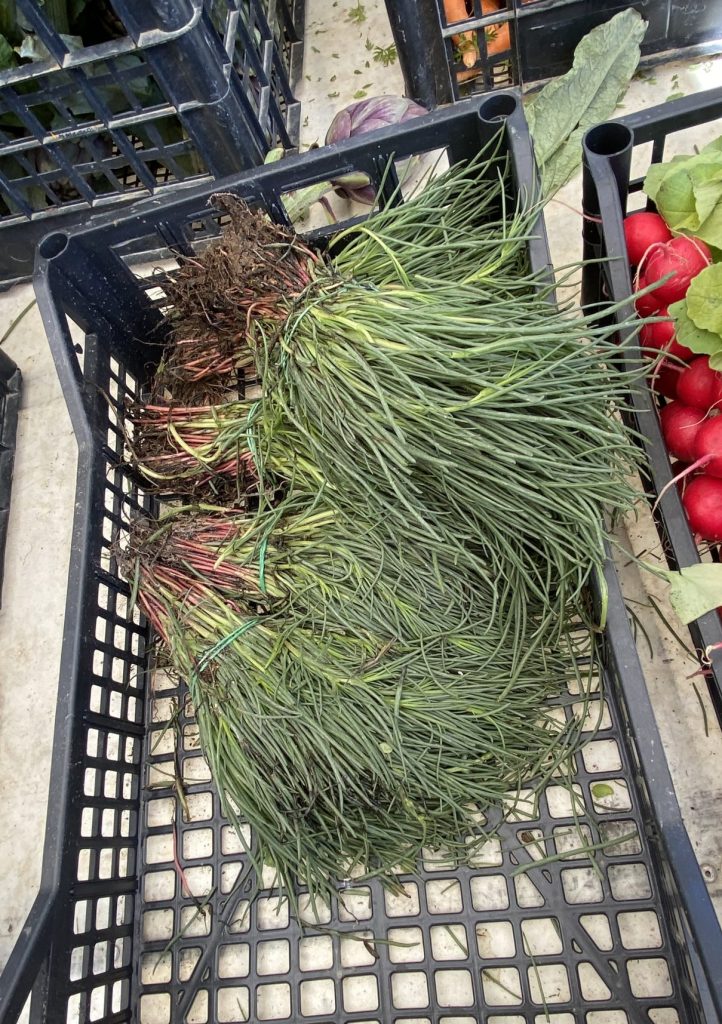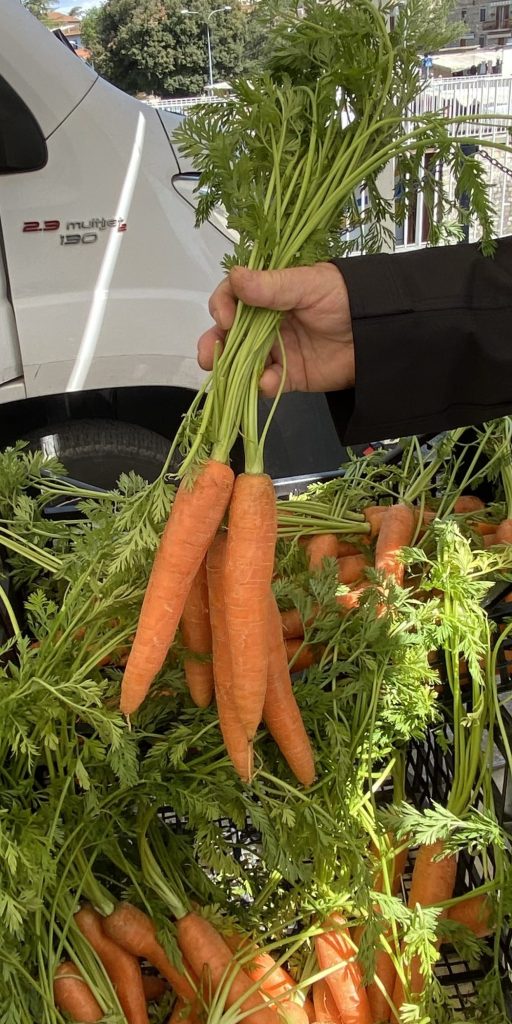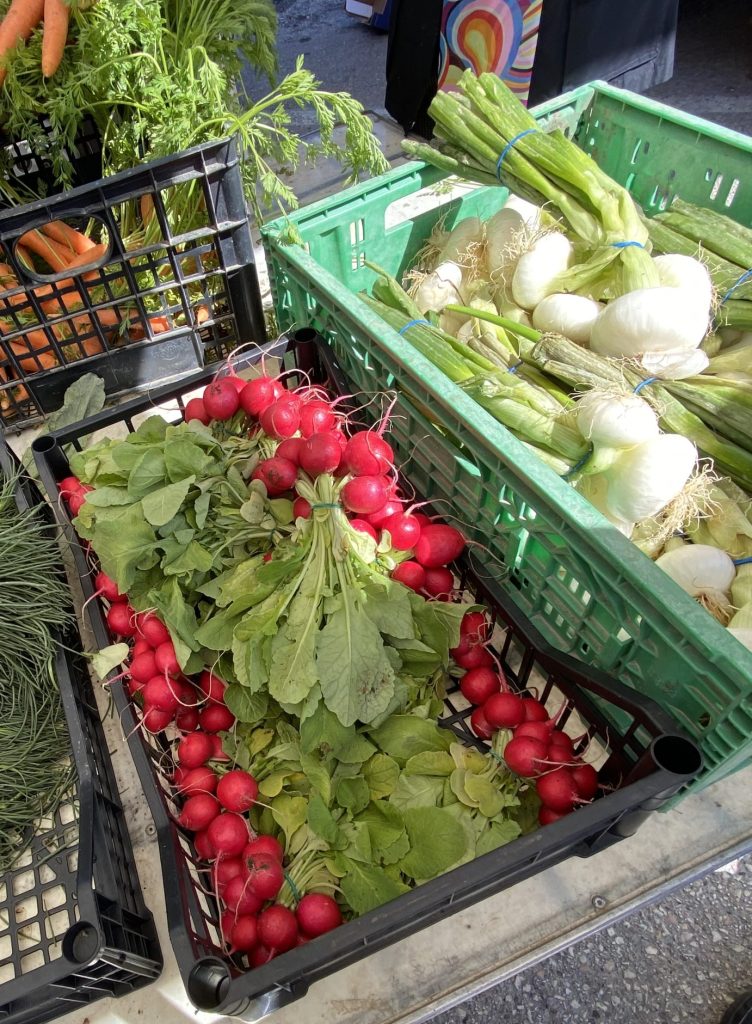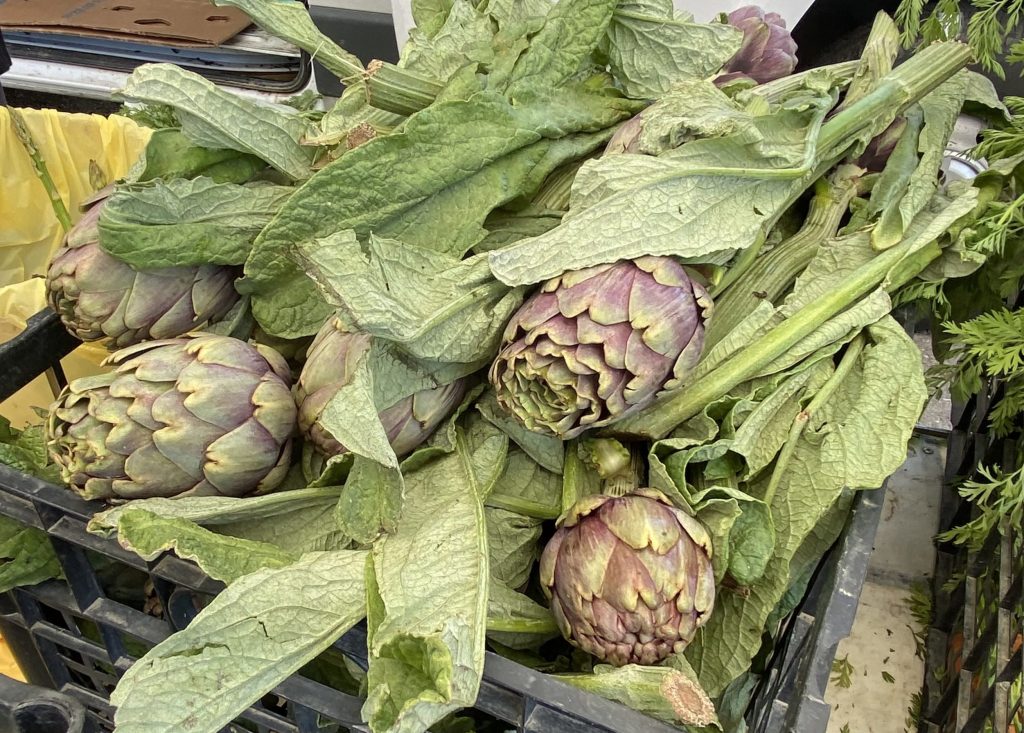 I was so disappointed. When I got to this stand there was a bucket with a few handfuls of asparagus. I wanted some and this was the only place I had seen it. There were three ladies ahead of me. The first one bought around 8 spears. Still plenty left. The next one bought half of what was left. But what was still there was enough for me. So, one more lady. She got carrots, onions, lettuce, and was just about to pay, when she took the rest of the asparagi!! 😱 Sigh. Oh well. It is early in its season. I will go out earlier on Saturday. Anyway, I bought two bunches of radishes, four artichokes and some arugula.
Tis the season for planting gardens.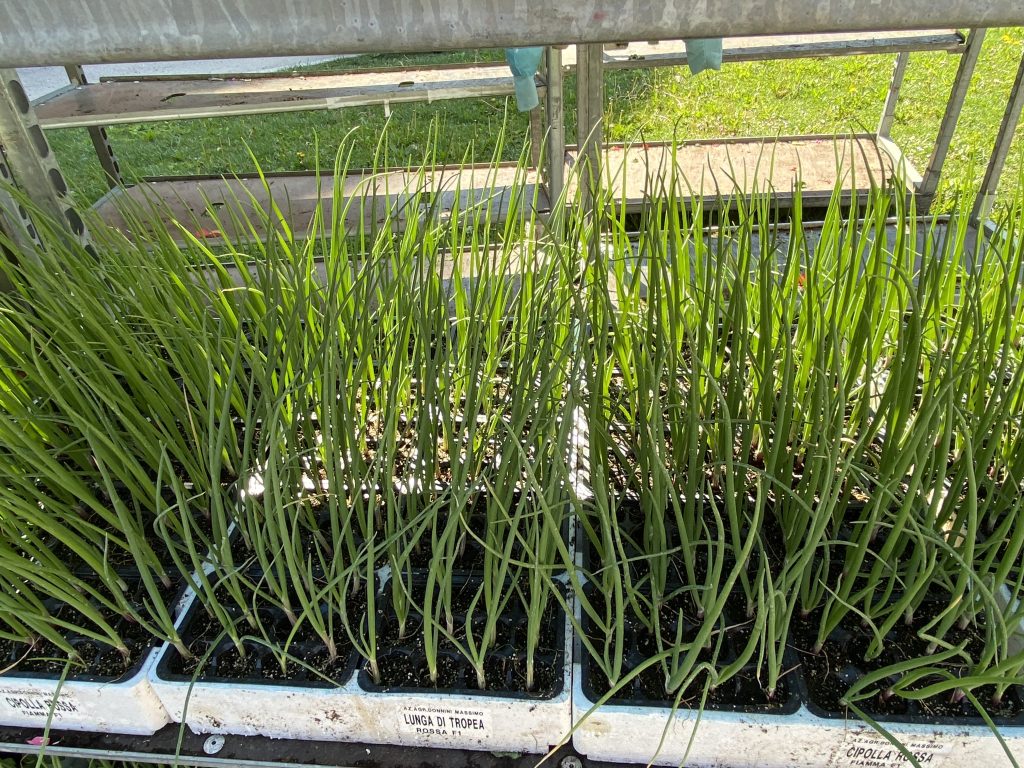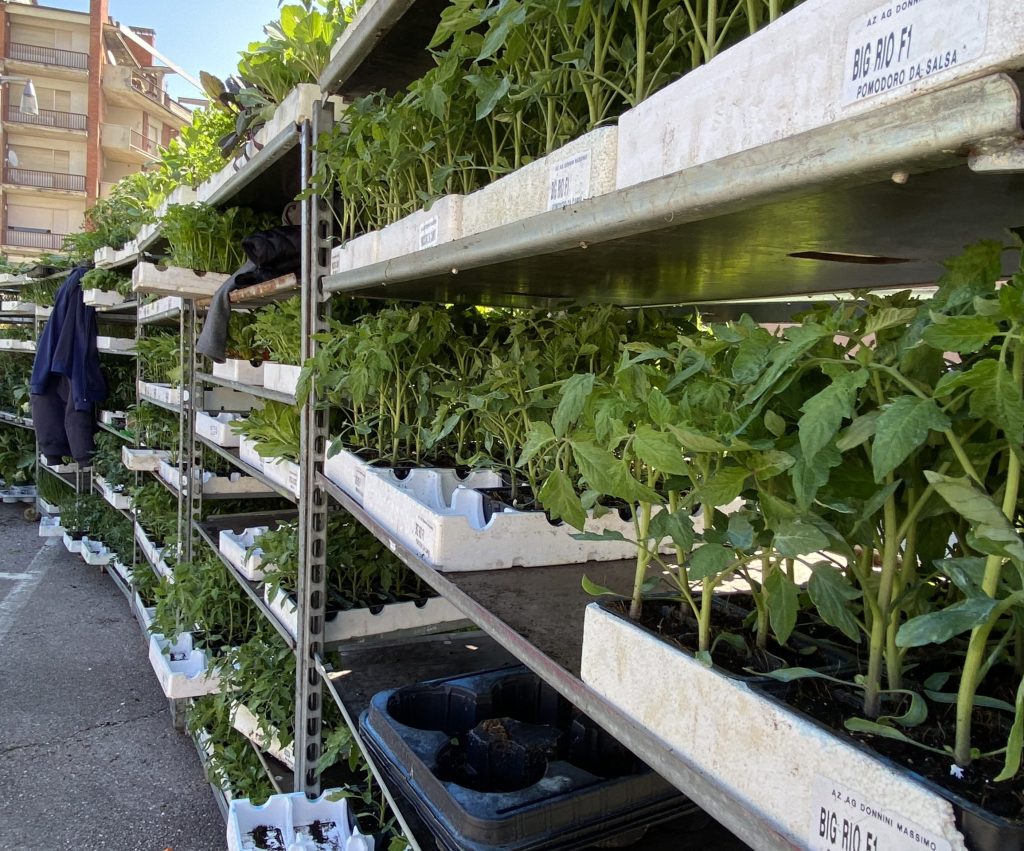 There are always two or three really big stands. They bring much of what they sell from down south, Sicily, Calabria. Sort of like Florida and California produce in winter what people north cannot yet grow. So we are seeing strawberries here now, but not local. Artichokes are here all winter from the south. Apples and oranges are just about done for the season. These stands sell things really cheap. Here are a couple examples.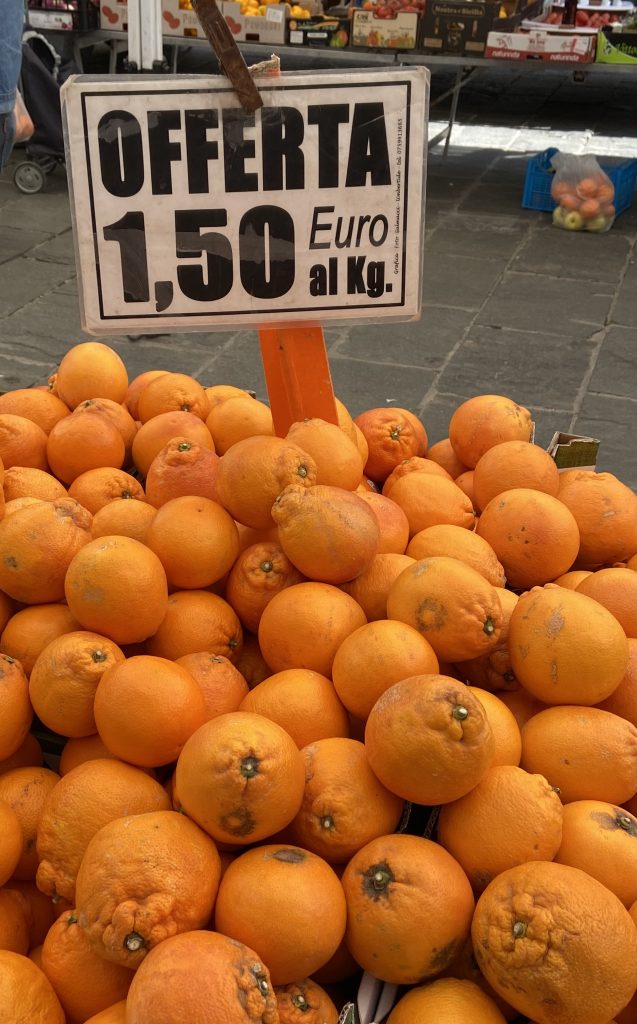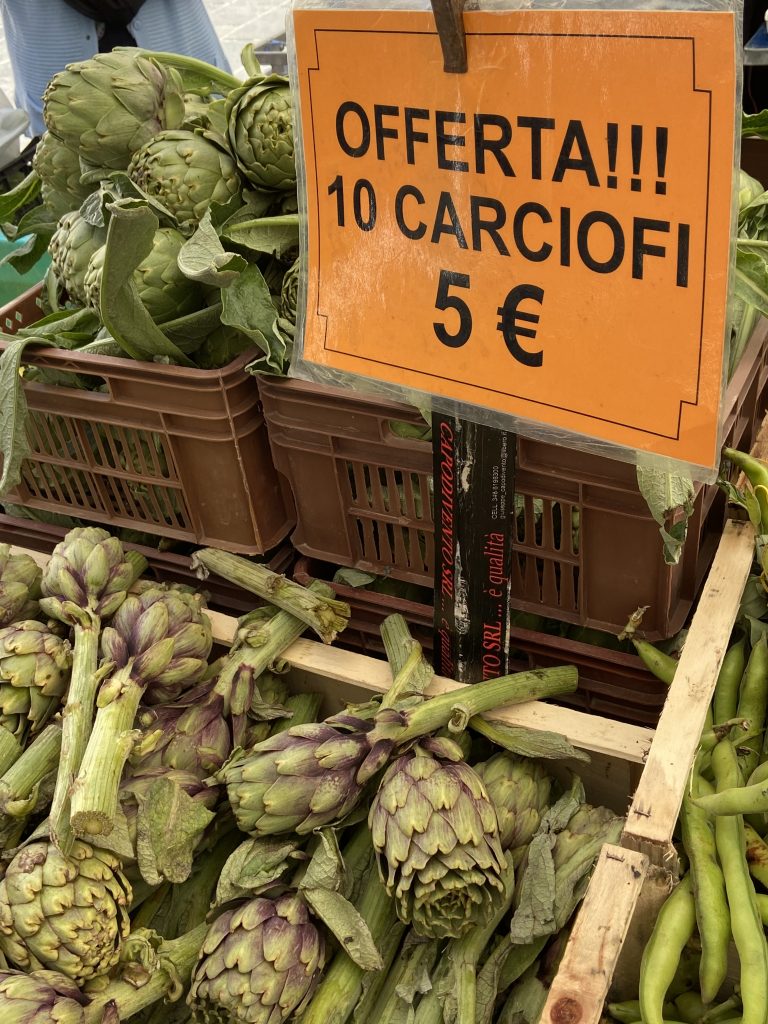 I strolled back and took these final two pictures. One of the wall and all the plants that manage to dig roots between the stones. And of the old church tower with the four bells that ring for Mass, but also the hours of the day.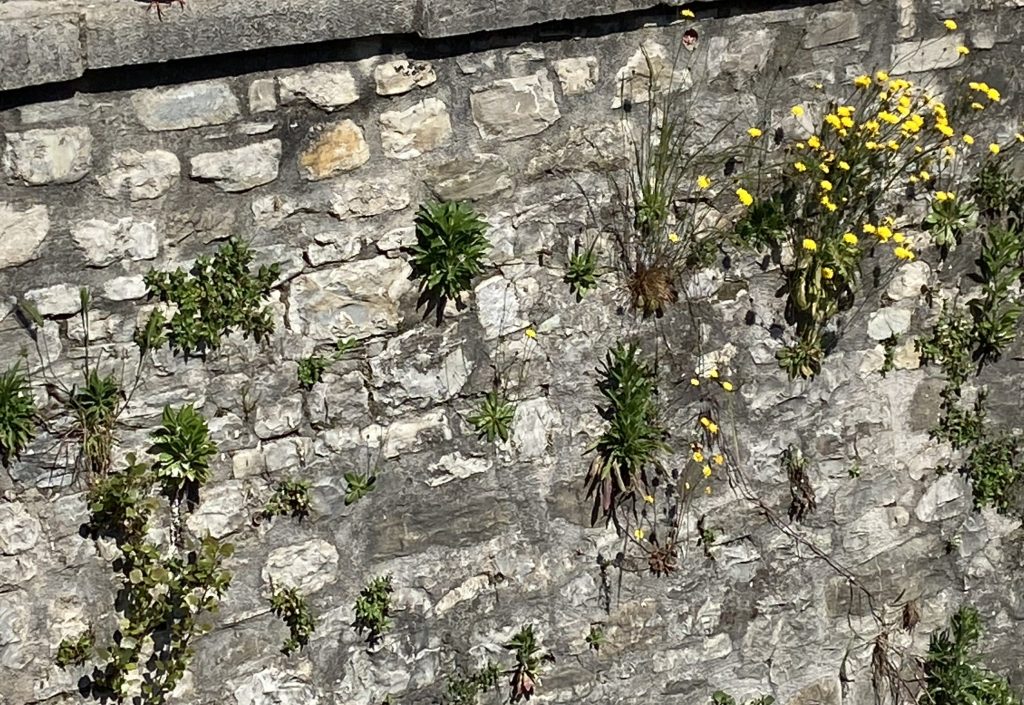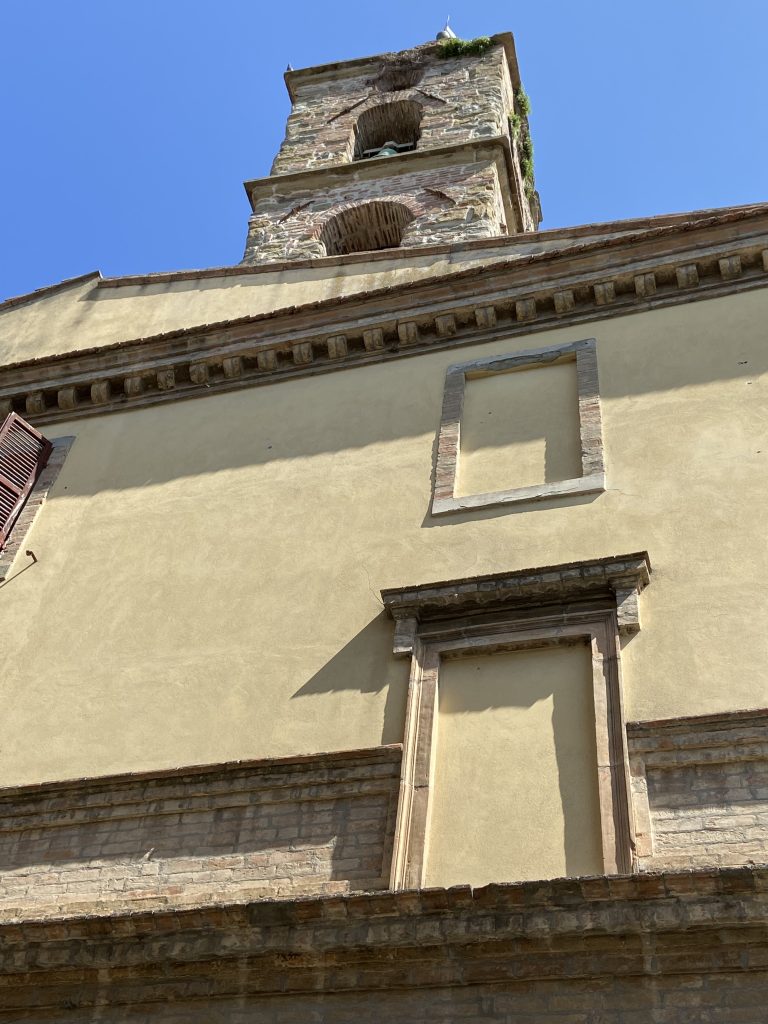 Next on my to-do list is buy the plants for my terrace. While we are still trying to sell our apartment I am still going to plant my flowers on the terrace. who knows how long things (like closing and us finding a new place) would take — and that is IF we sell it! Things move veeerrrryyy slowly here. Italian time…piano, piano.
Buona serata a tutti!