We have a few loose ends to tie up. We had a nice lunch with new friends who own a house in Centro. I gave them a little help by accepting their Amazon deliveries before they came. We went to Vineria Carmine for lunch. It was a windy day and a little cool but we did sit outside. We also asked if we could see the kitchen since my architect was also the architect here. (There will be a posting soon about my kitchen) Here are a few pictures.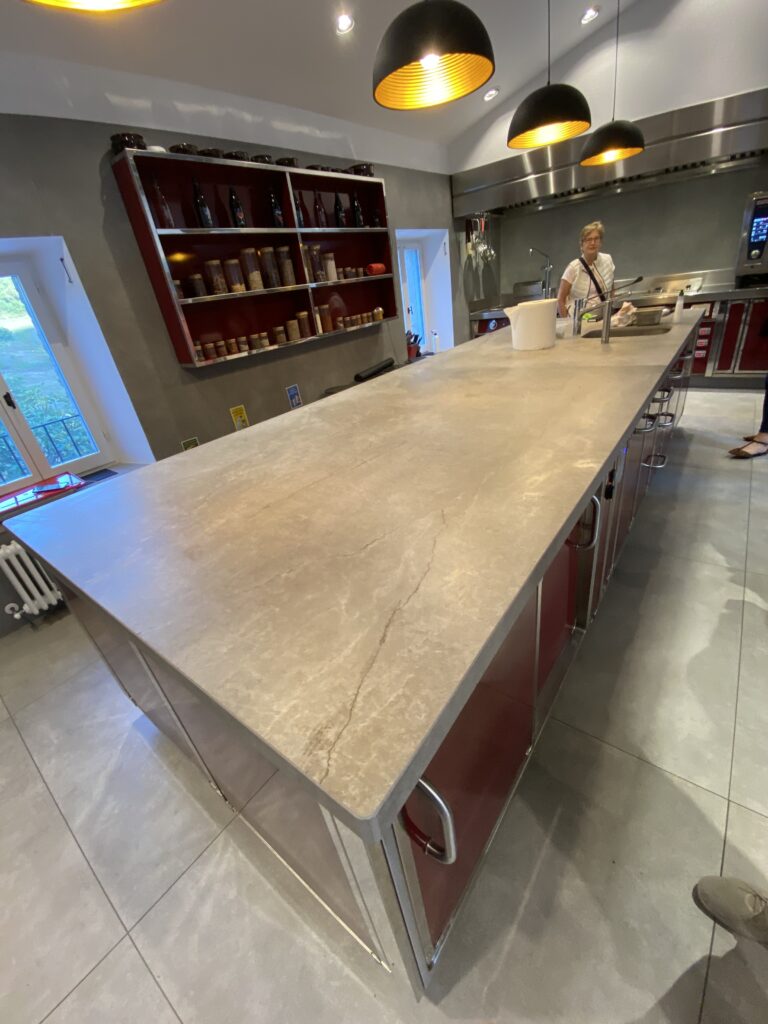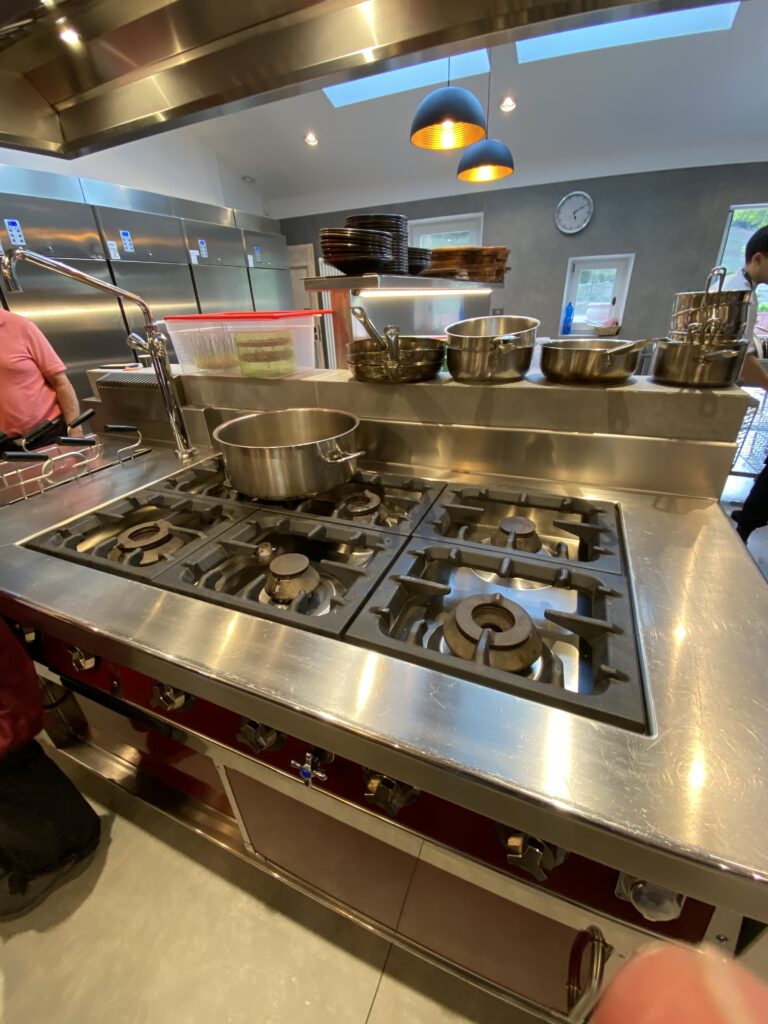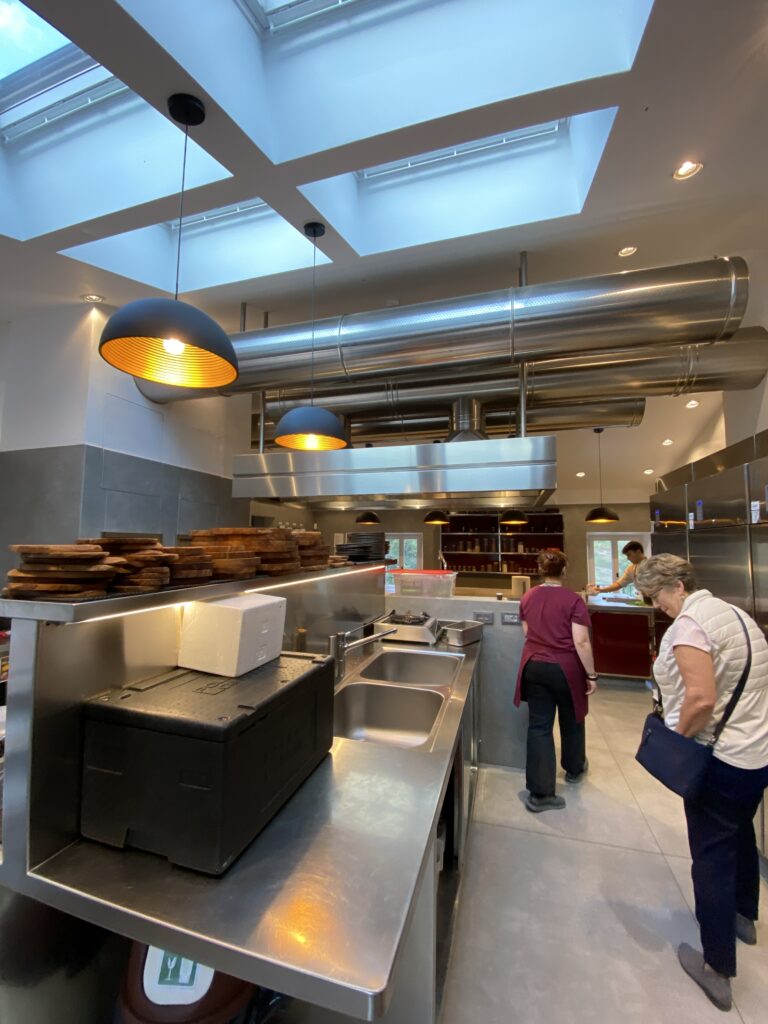 ~~~~~~~
Yesterday I "harvested" my olives from my little tree 😂 hahaha. I may cure them. There aren't many, but it would be an exercise!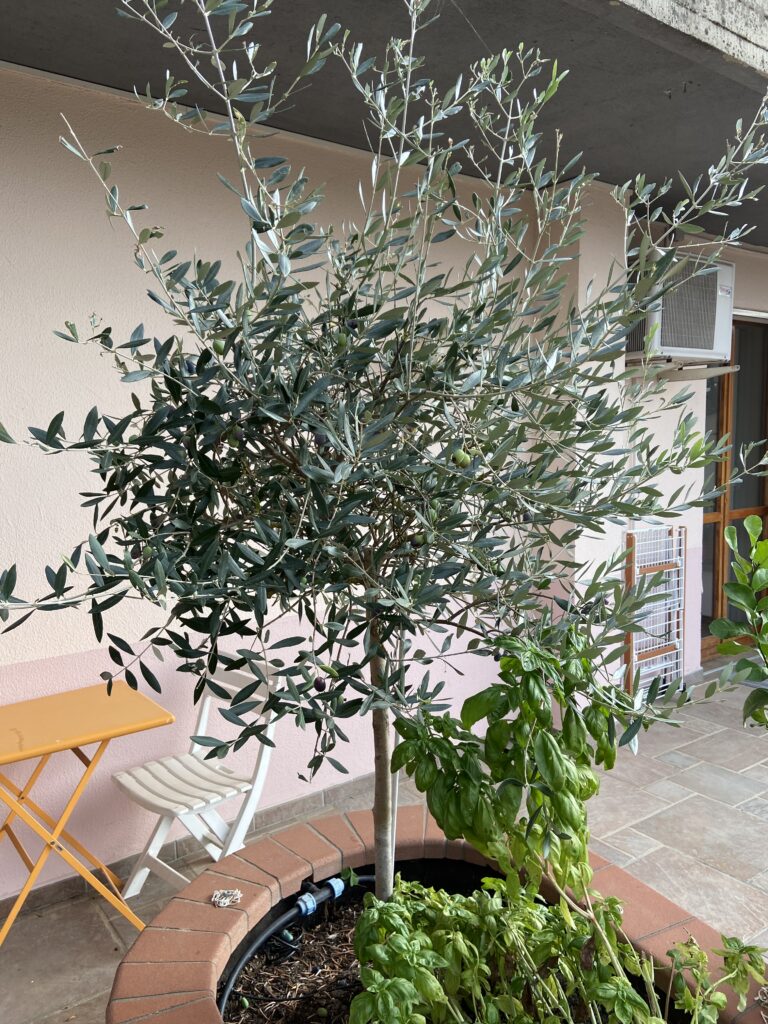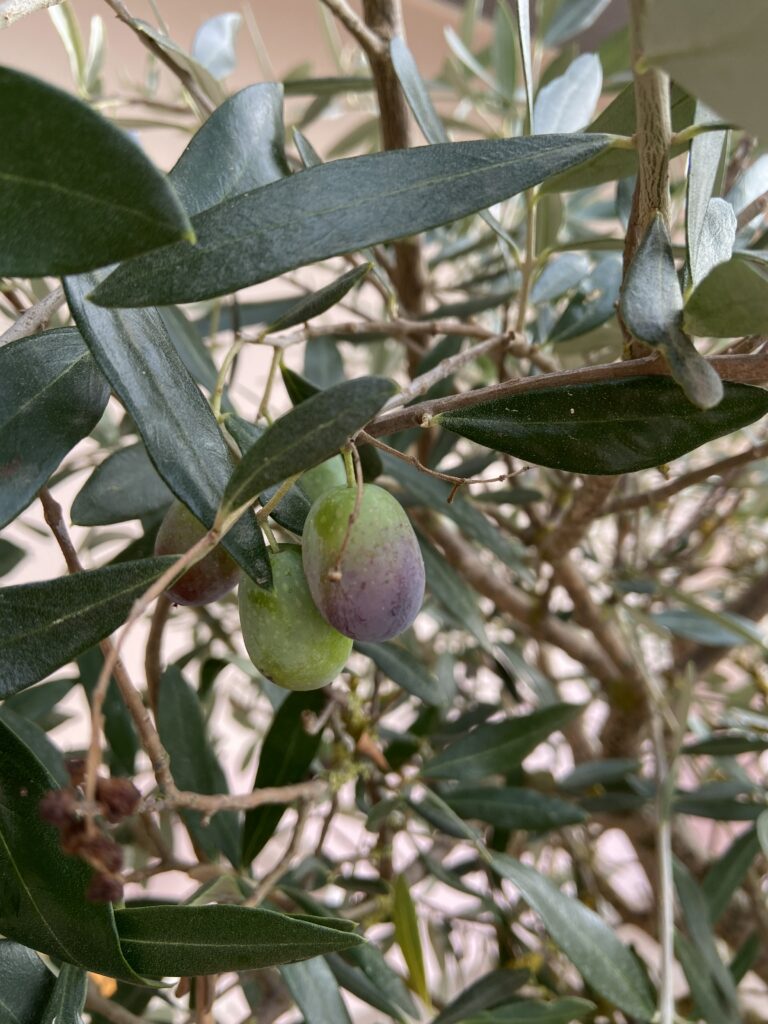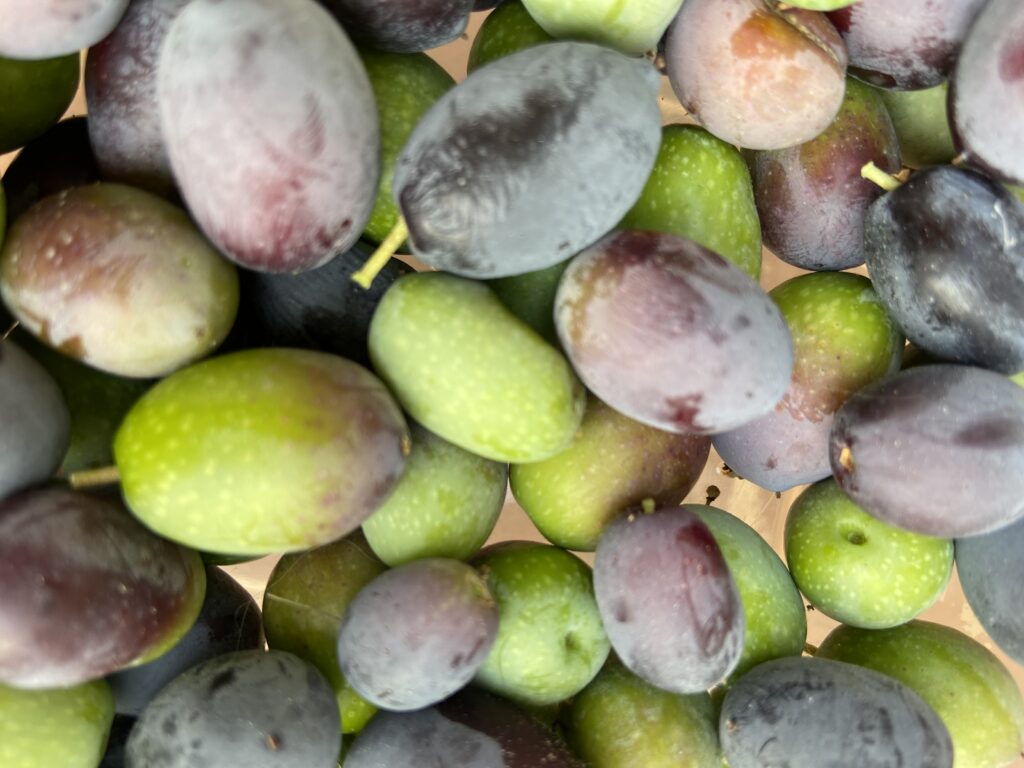 Speaking of the raccolta – harvest, we are awaiting news from friends who may allow us to help them harvest again this year. It has been very spotty here in Umbria. I know some who had none, but most had some. Our friend Fabio is in the middle of his harvest and says he has less olives but the quality is good. I will buy some oil from him.
~~~~~~~~
We had friends join us for Pranzo last week. This is how we manage to entertain on the terrace without a kitchen upstairs. We use my little cart and it goes up on the elevator. The next one is the table all set.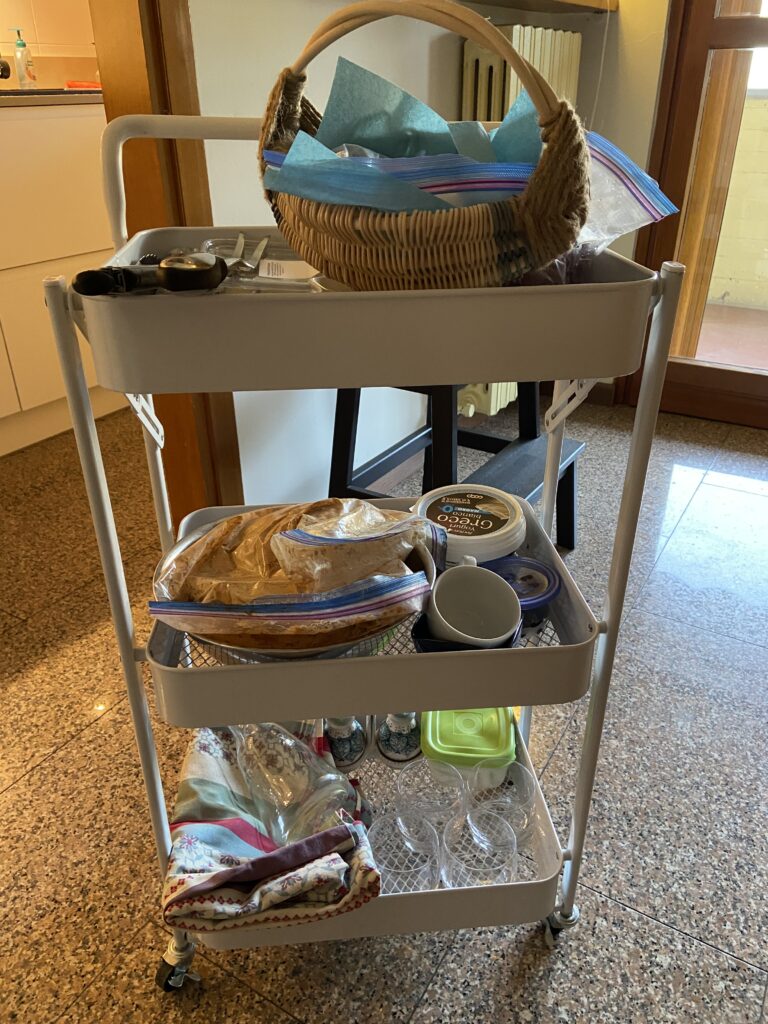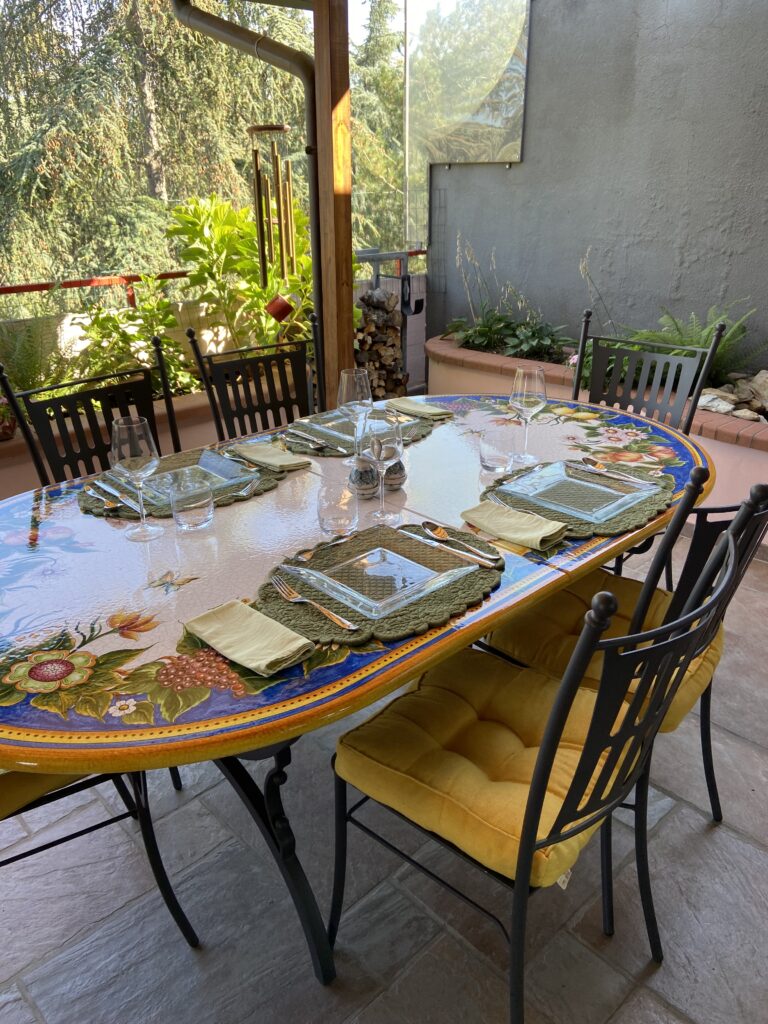 It is the weekend. I went to the Saturday market and then Luther and I went to Bosco, a town south of us, to buy beef and pork from our favorite butcher. Their meat is amazing. And they have cuts not seen in normal butchers here. I bought two tomahawk pork chops, one tomahawk steak, their primo hamburger patties, and filet steaks. All this was not all that unusual. We also got skirt steak and flank steak. Neither is found here and I do miss them. They also gave us a regalo, gift, of some interesting looking popsicles…just kidding…they are like pork (or maybe beef) cylinders on sticks to grill. THIS should be FUN!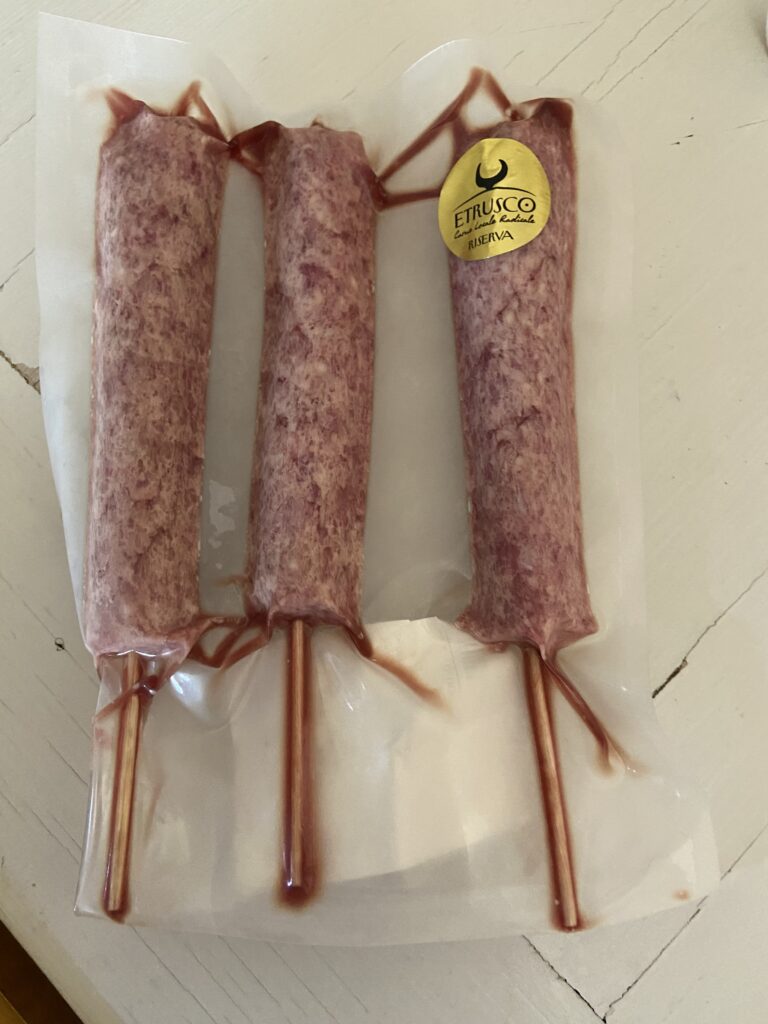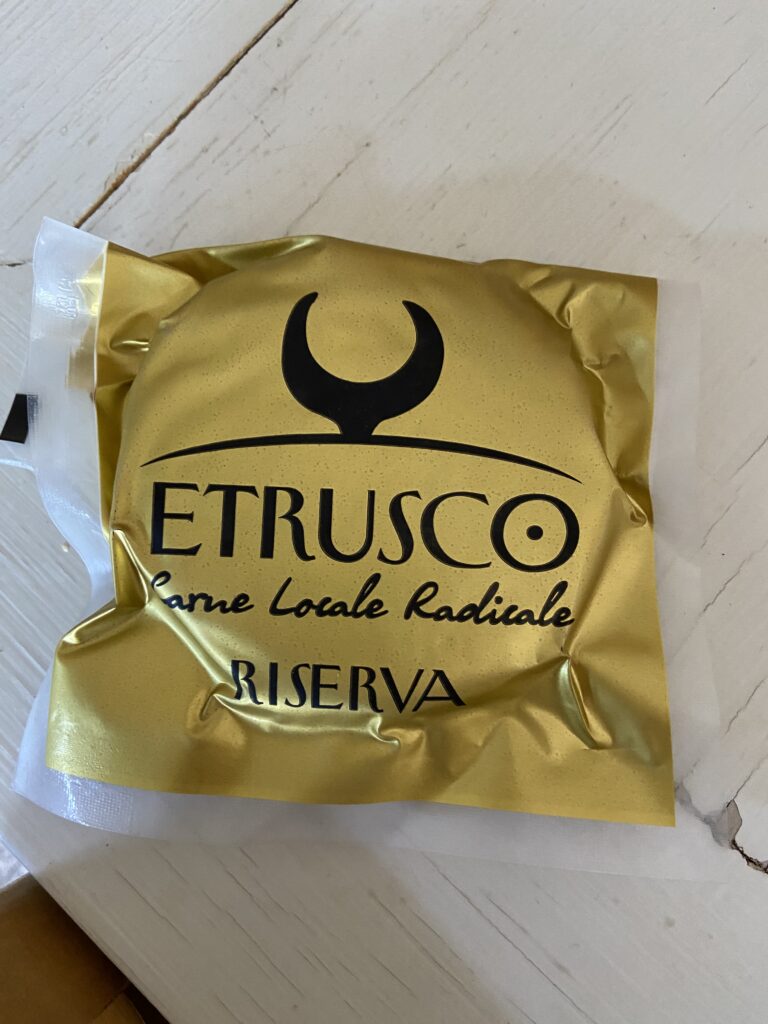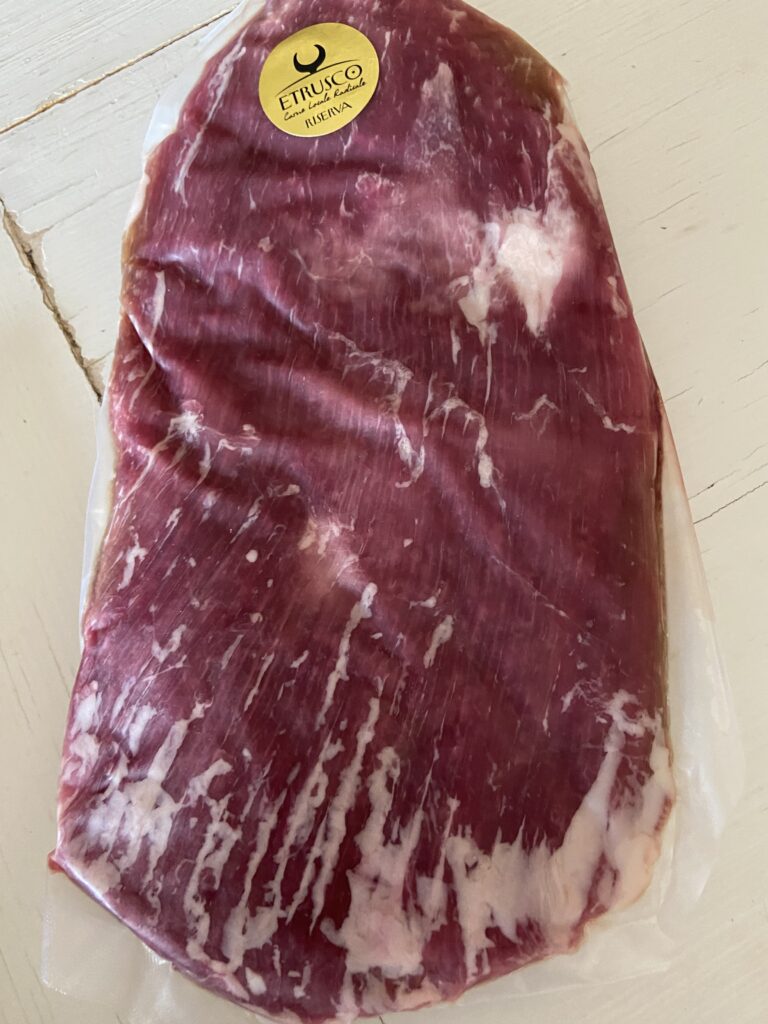 Our weather is still fairly nice. We had storms come through yesterday and now it is cooler but not bad. Tomorrow should be fine, so let me wish you all a buona domenica!