It is so lovely to be able to see where you're going! 🙂 Pino, the elettricista, came right on time Monday morning. Luca (our painter) had recommended him to us and even called and arranged for him to come. He was an older man, a smoker (from his aroma) and he huffed and puffed through the work. He also talked constantly to himself. He definitely knew what he was doing. It still took most of the day to install the thirteen fixtures we had purchased, with a break for Pranzo of course. I also learned a word I think is amusing. Dimmerabile. It means dimmable — like, you can use a dimmer switch on the light. It is good to know a good elettricista. All that work and he only charged us €150 or about $165.
Another thing checked off of our list! Here are some pictures.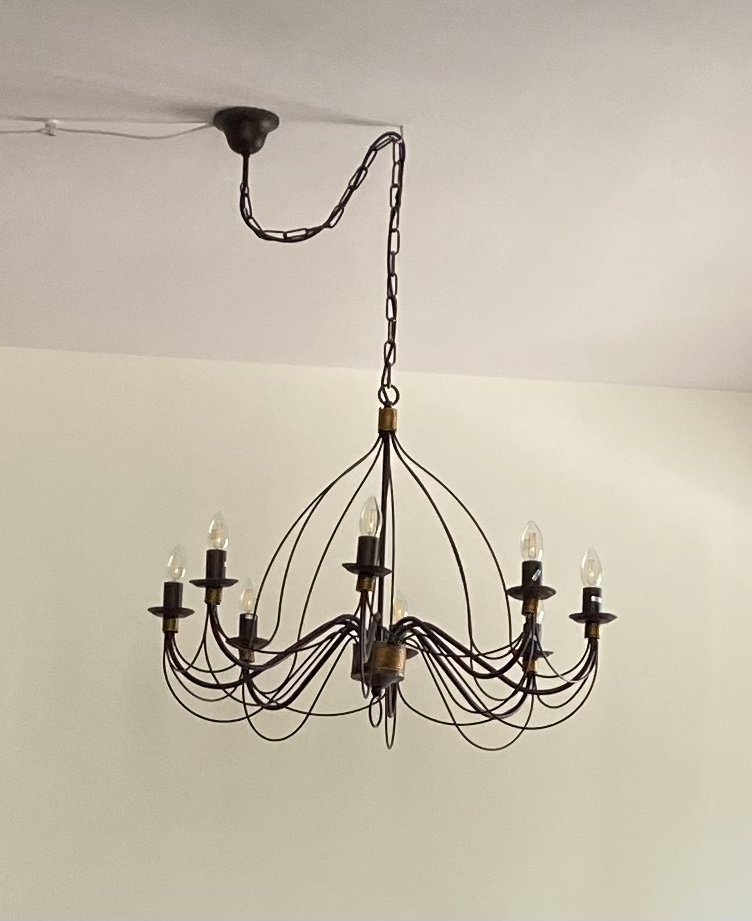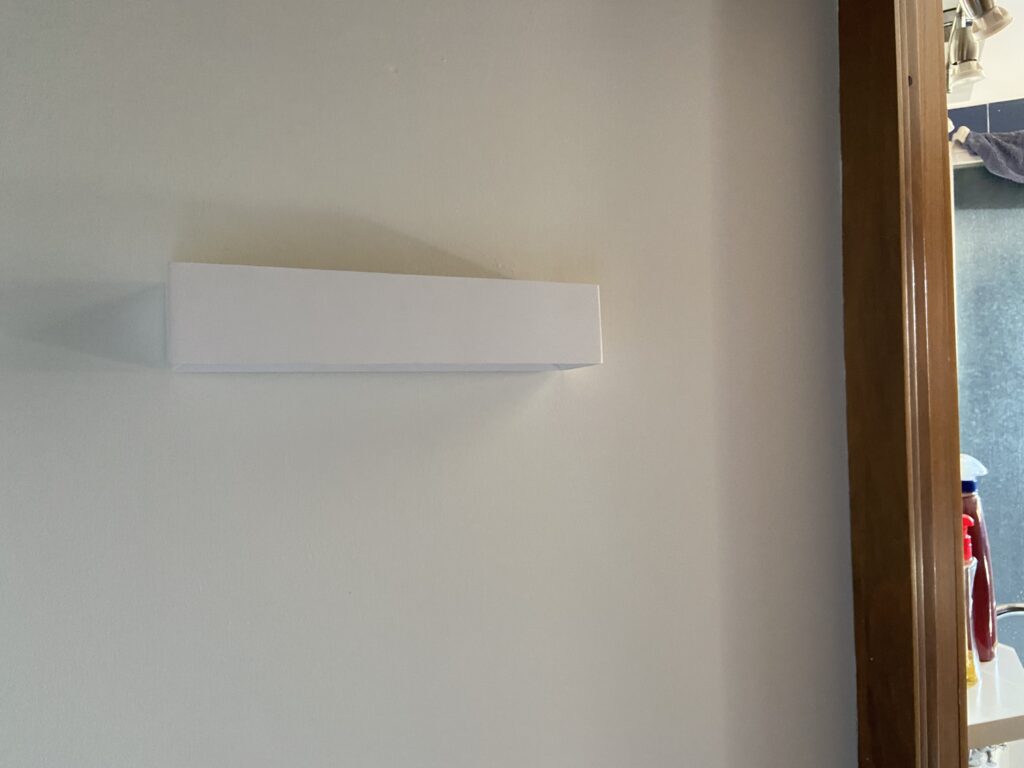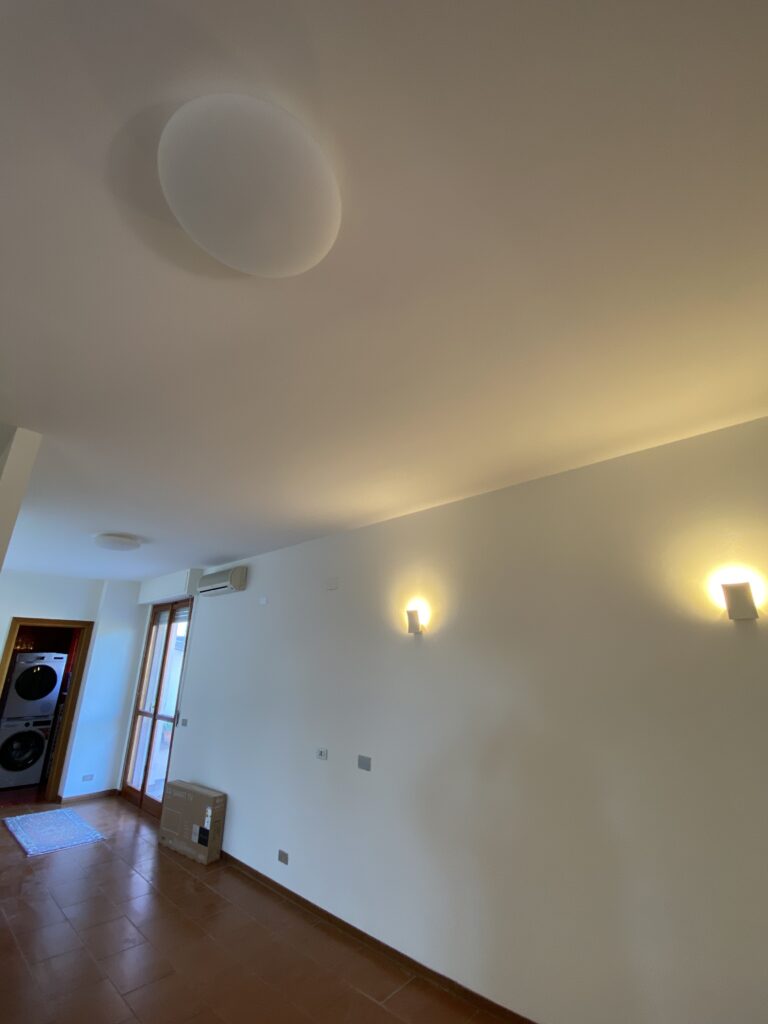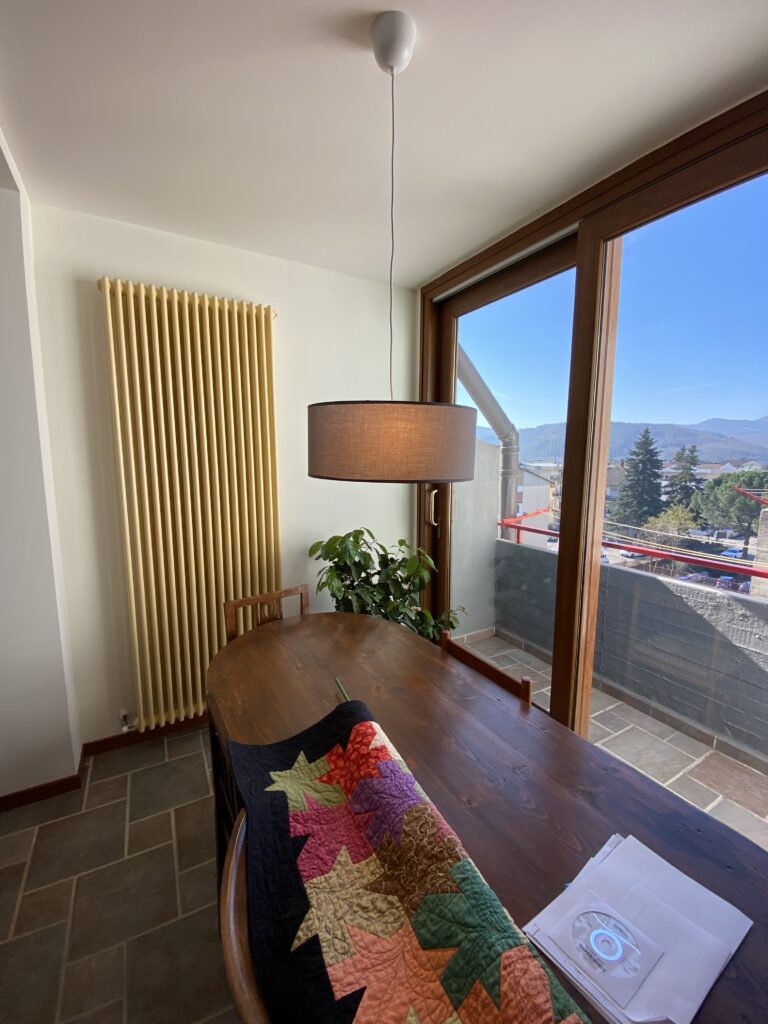 We also took a trip to Deruta, famous for its ceramics. I think everyone in town works in some capacity to make ceramics. In Umbertide there is a shop that sells ceramics. It is called CeramicArte. I am friends with Laura Tomassini. She offered to meet me in the big CeramicArte factory in Deruta of which she and her shop are a part. We took a tour of the factory. The first room was a large warehouse type room, very high ceilings and big windows. Very bright. Throughout the room were six stations at which artists were working. All on tables. It was an attractive place to work. The tables are each custom made and painted. In any size and any style. At least the artists don't paint the same thing over and over. Anyway, we ordered our table for on the terrace. It is big enough to seat six. Here is a picture of one similar. It has markings on it to indicate changes. We will change out some of the flowers for fruits, grapes and pomegranates.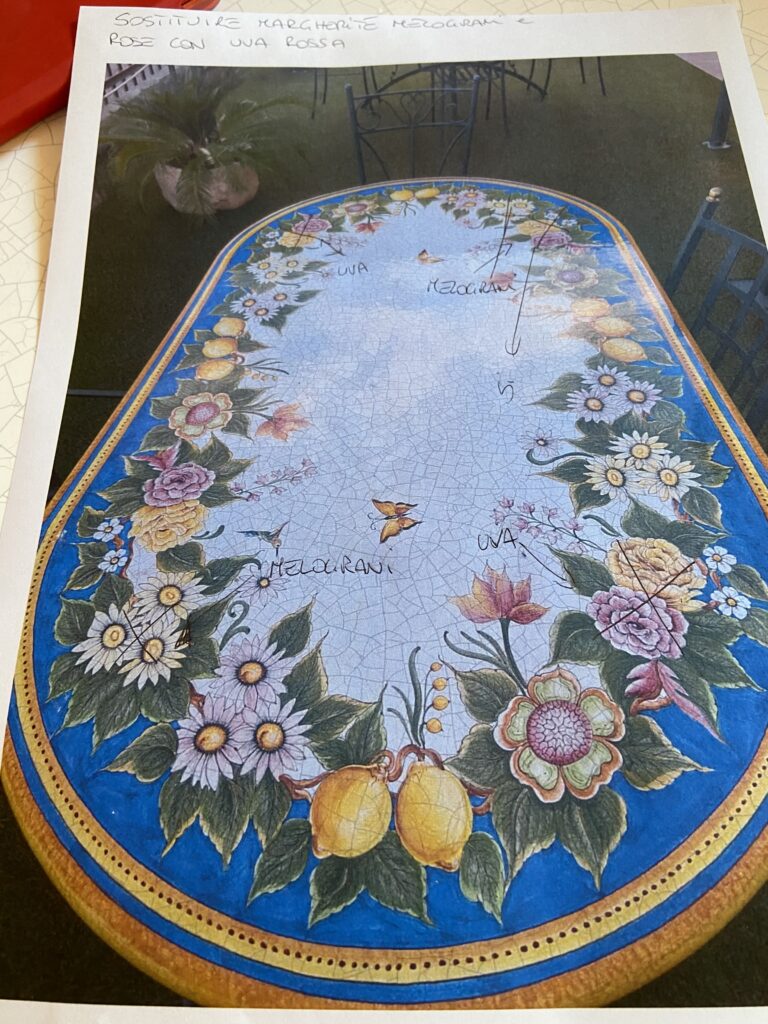 We also visited the Emu outlet store nearby. It is a French owned chain with beautiful things. We saw some outdoor furniture we liked but the price was really high. I am going to look around a bit more and see what else I can find. I don't want to go too cheap. I do want it to last. So we shall see.
A bit more good news, we are getting our kitchen next week! At long last! This being without a kitchen has been very difficult. It will be so nice to be able to cook properly again. And to wash dishes in something other than a laundry sink! There will be pictures!