I bought a bunch of big fat pasta called Pici. It is the special shape common in Tuscany. Our special shape here in Umbria is Strangozzi. So I have to keep it a secret that I've gone rogue and am cooking the evil pasta Toscana. Just kidding! I bought it here so it must be OK.

Years ago, on my first trip to Tuscany, we were traveling with my sister and her husband and stopped in a village outside Montalcino. During dinner a nonna carried her small table over beside our table at dinner and began making pasta by hand. I didn't know at the time that is was the special pasta Pici…fatta a mano…made by hand.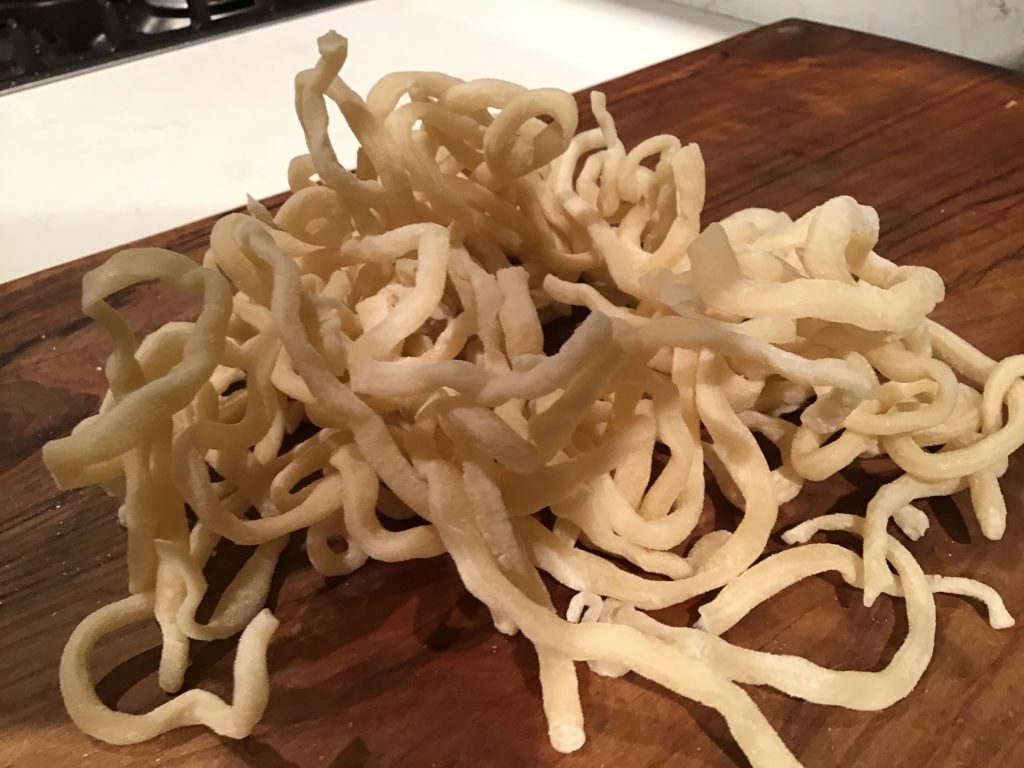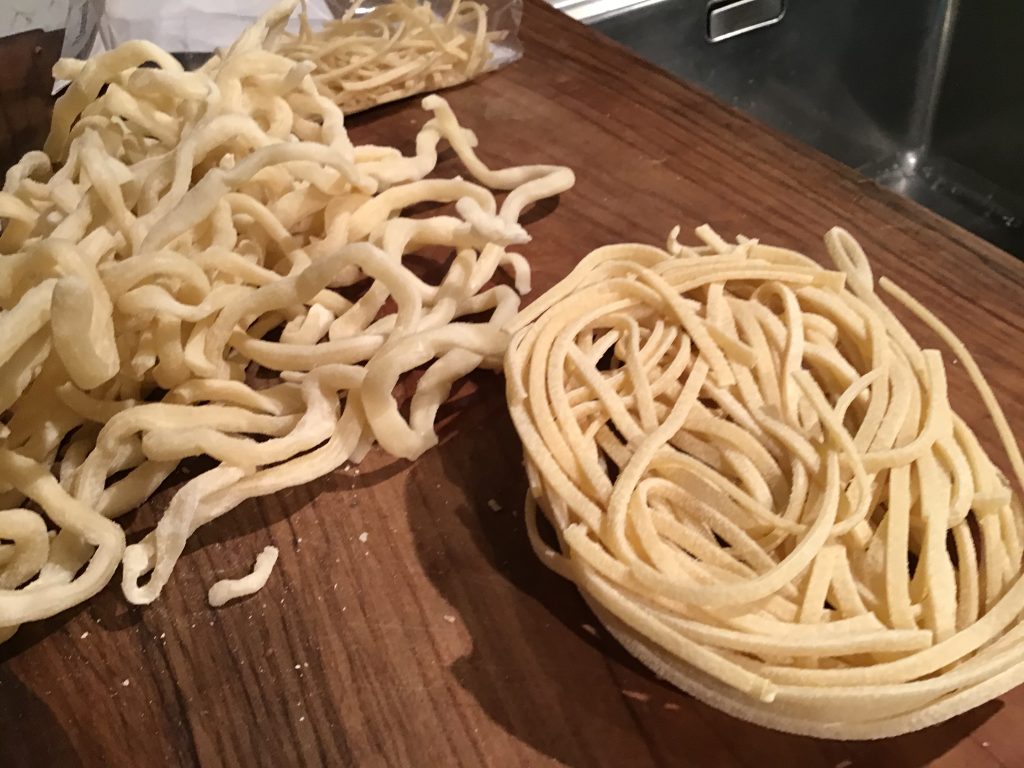 For dinner tonight we had pici con funghi misti. Very yummy.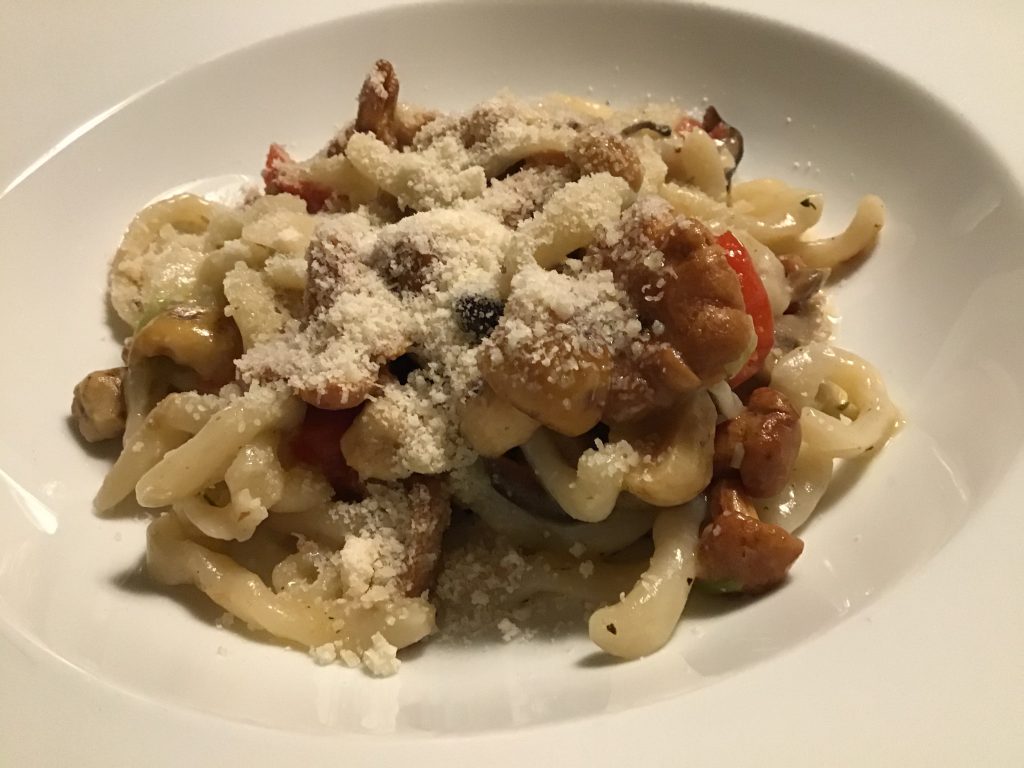 Italian phrase. "stasera, ho cucinato la pasta" in English, "tonight, I cooked pasta". Pronounced… sta-sera o cuch-in-atto la pahs-ta. 🙂
~~~~~~~~
Say home. Wear your masks. Be careful. The vaccine is coming.💕