Today was our coldest day so far. It barely reached freezing. January is always our coldest month. And we normally have around five days of this kind of weather. Then it stays cold but normally above freezing. I don't like January. It is too long, too dark and too cold. February is nice and short, and it begins to warm. By March we are into springtime.
We had a surprise snowfall this morning. It probably snowed for 3 or 4 hours at a good pace. It covered all the roofs and ground. The trees had snow on their branches. It was beautiful. We have enjoyed looking at it all day. Here are two pictures I took. The first one was today just after the snow stopped. The second is the hillside below the hill town of Montone a couple of days ago. It caught my eye because of the sun and clouds and the light on the olive groves.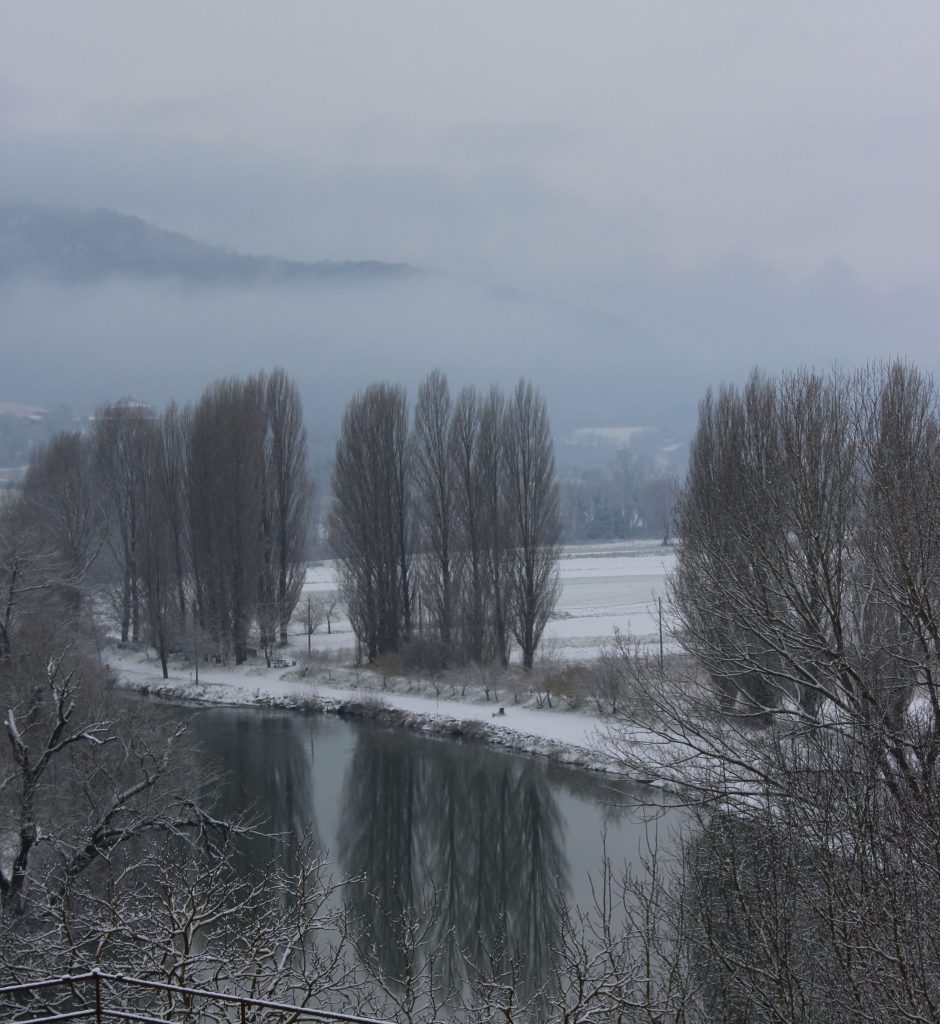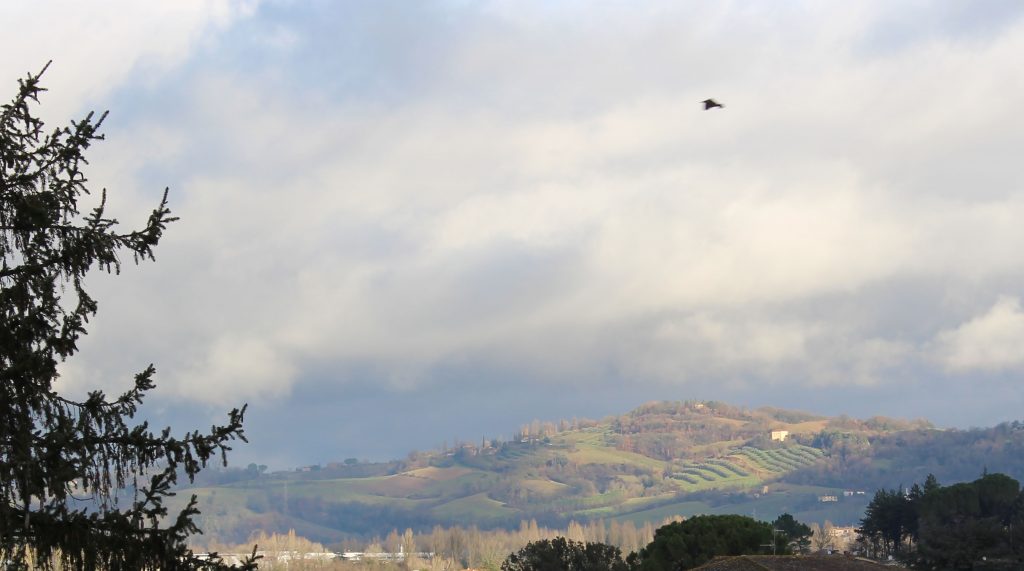 Todays Italian phrase is "oggi ha nevicato". In English it means "today it snowed". Pronounced O-gee ah nev-ee-caht-oh.
~~~~~~~
Stay safe everyone. Big week coming up!