The story of our Italian family is a long one. In a nutshell, it started as soon as we moved into our last apartment. The place was full of the dust of construction and everything needed cleaning. My friend Susan introduced me to Vera, who cleaned her house. A super interesting and intelligent woman from Bosnia originally and then Slovenia. To avoid an arranged marriage (Islamic parents) she fled to Italy and became a nanny. She met her future husband, married and had two beautiful girls. And she began her own business.

Vera cleaned for us and we engaged her to chat with us in Italian after cleaning. Time passing and we became good friends. Eventually we were adopted by Vera and family and we adopted them. We all love good food and relish the different cuisines. Not normal for Italians. So that's the back-story.
Sunday Lunch was the first in months. I hadn't seen Vera since February. Now that we have a table and furniture we asked them for Pranzo. I decided an American lunch was the best thing given the heat. The menu was chips and salsa to start, sweet and spicy. Pulled pork sandwiches with hot sauces and coleslaw, grilled hot dogs with the fixins. Potato salad. And for dessert, peach tiramisù.
It was so nice to see everyone again. I had missed them so much. It was a lot of fun. Here are some pictures. Graziano is very tall and has made some tall girls! And beautiful redheads.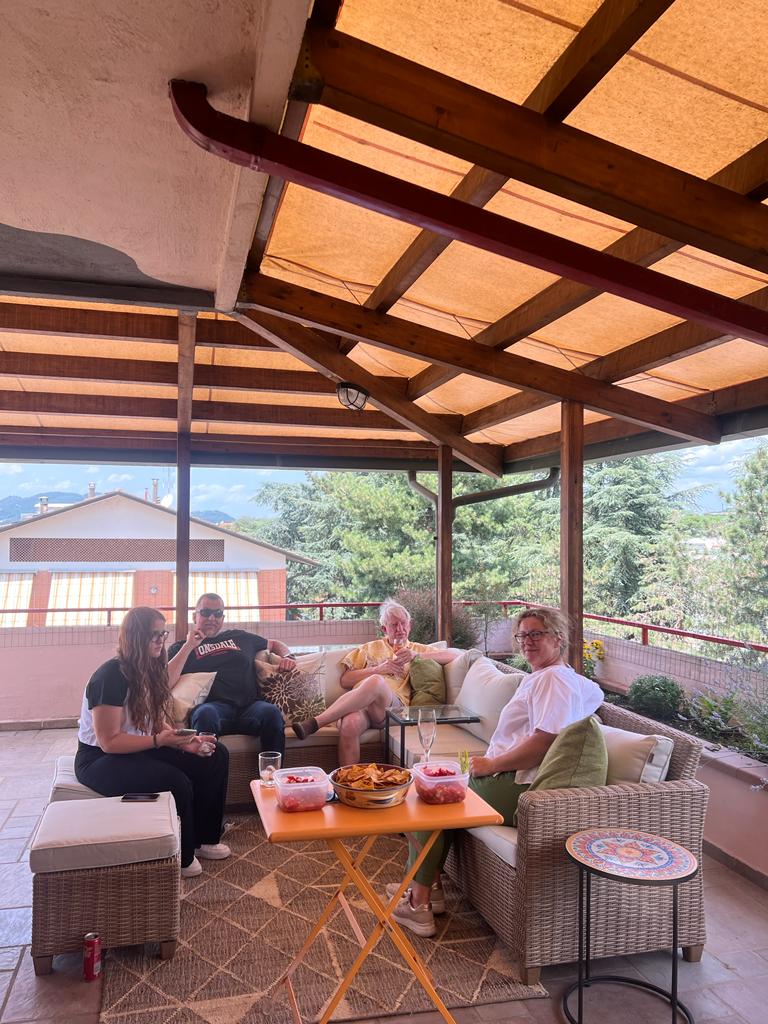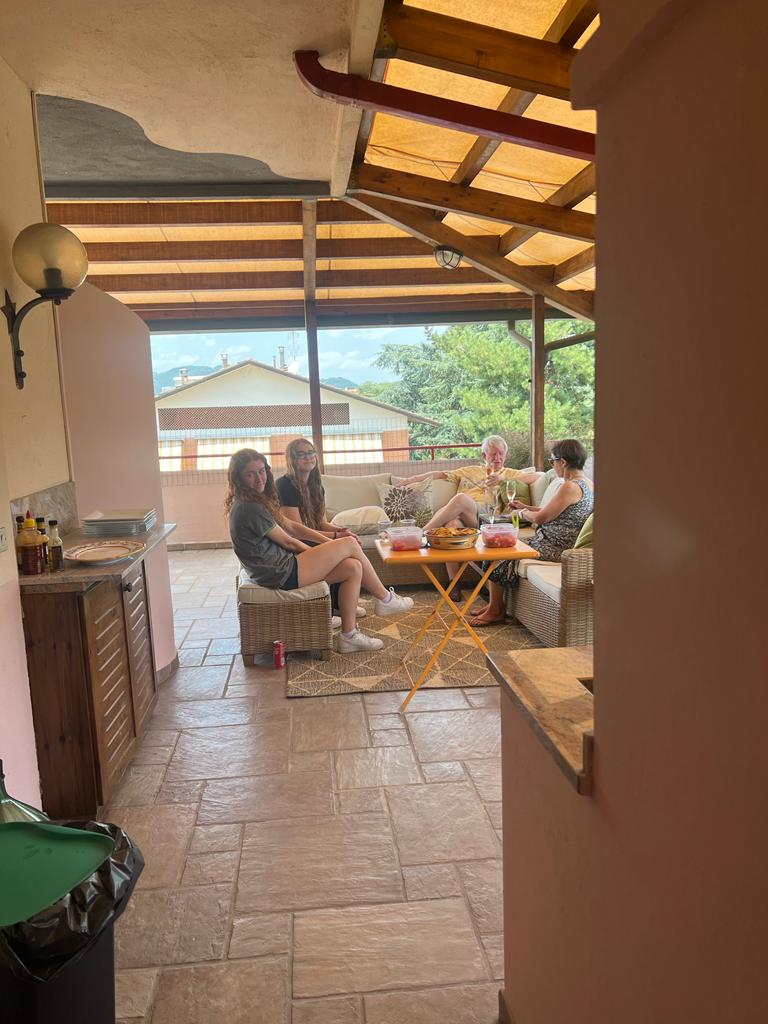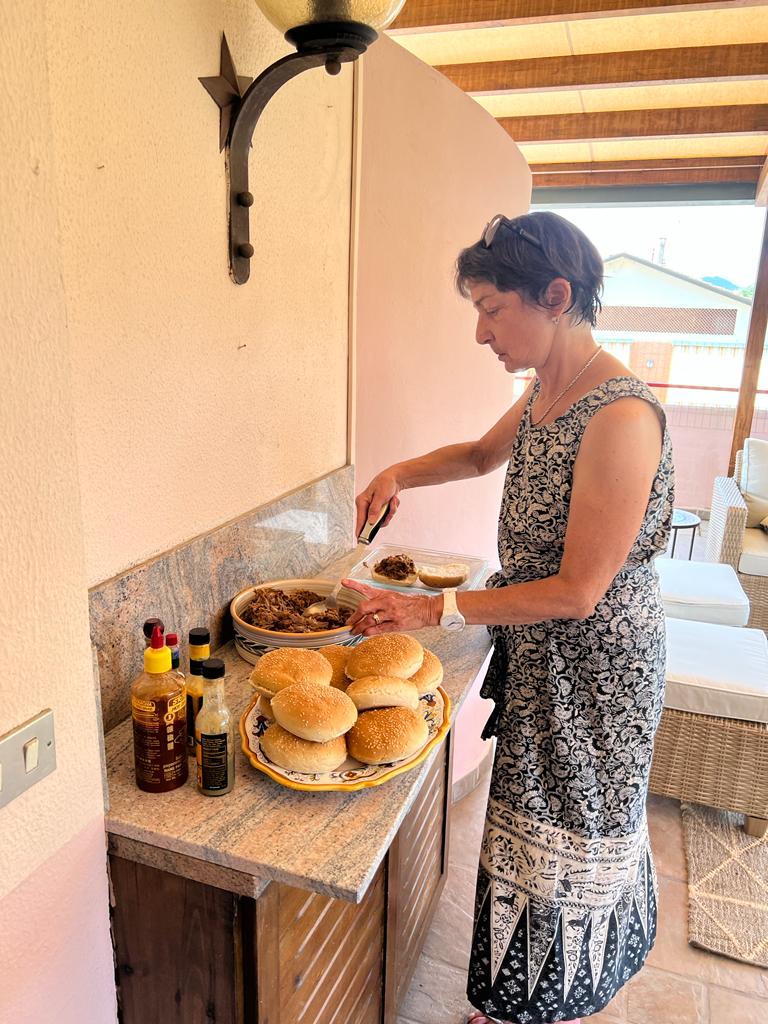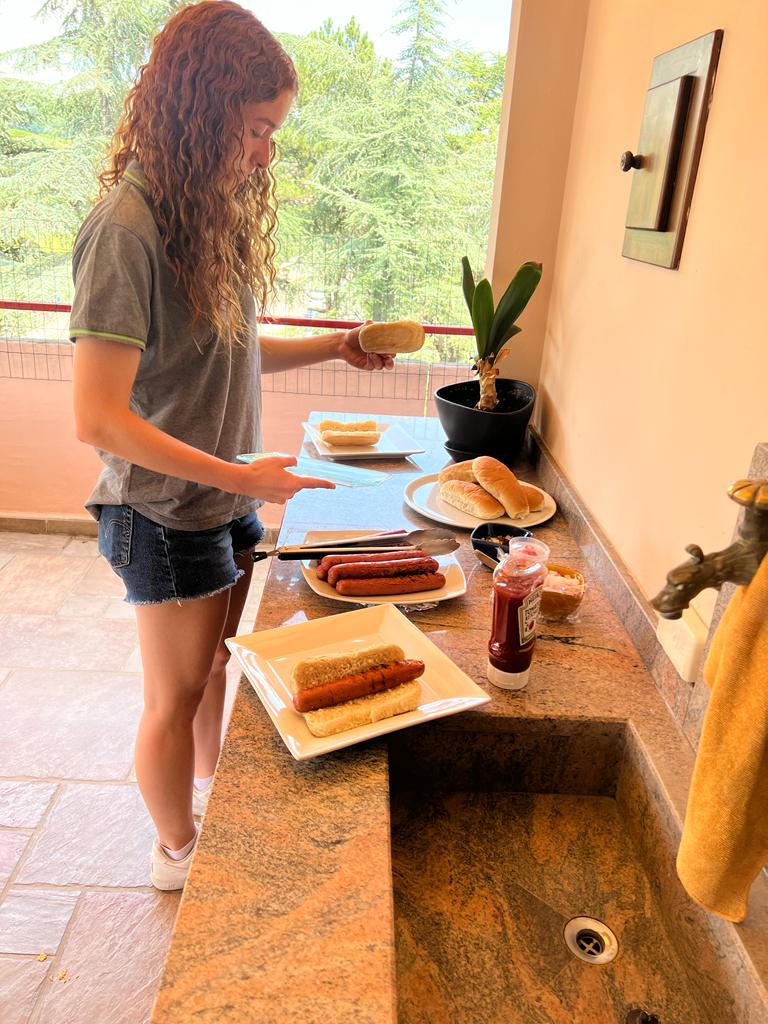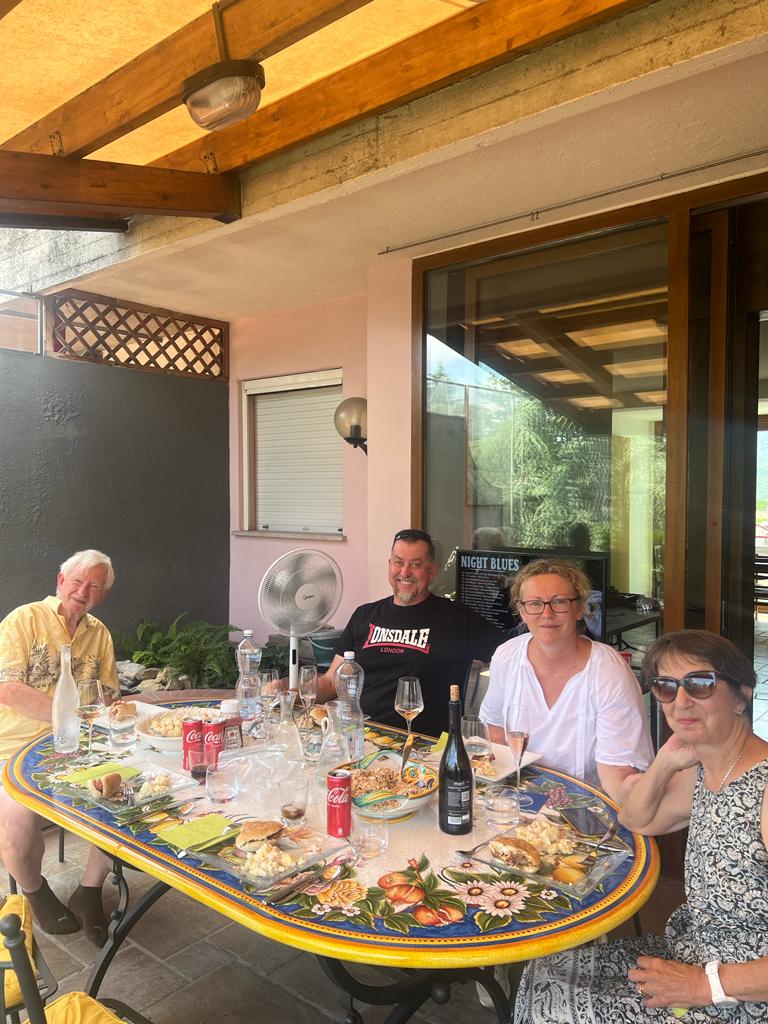 Buon appetito!