Well, maybe not "adventures"…but stuff we did 🙂. Mostly eating. What's new?!
Anyway, we had lunch with new friends we had not met before last week. They bought a house in Gubbio and were visiting the first time since Covid. It was a pretty day. We sat outside. We were at Ristoro di Campagna. It is a very Umbrian place. No menu, they come and recite what they've got. And we dined with chickens! A first for that!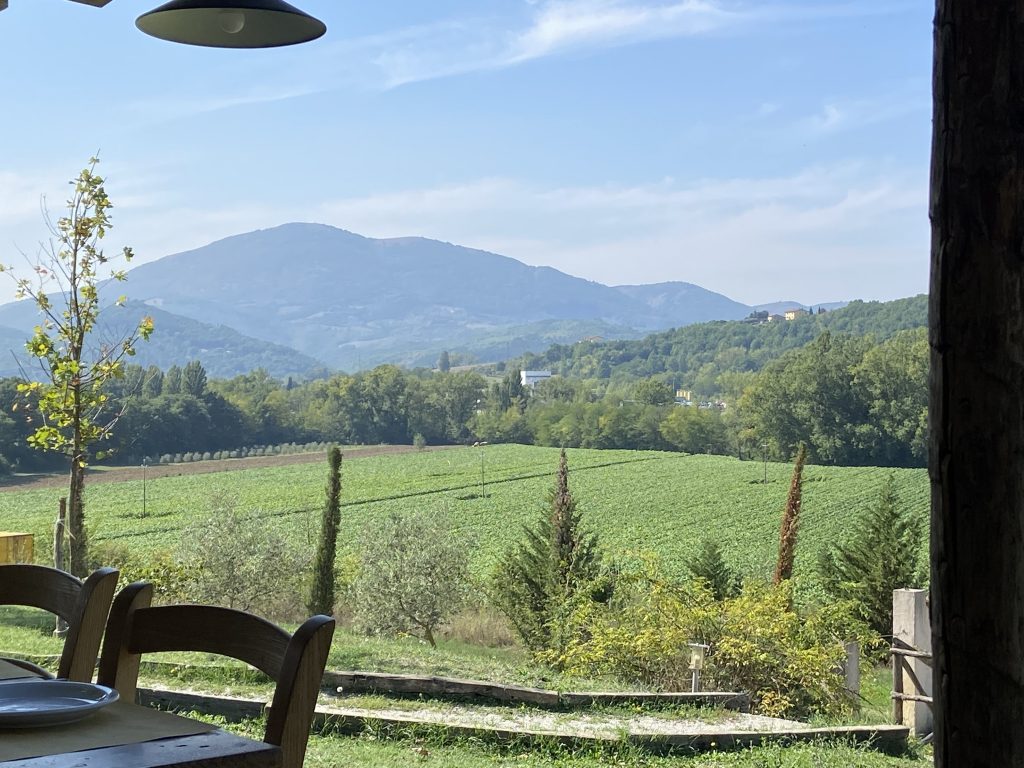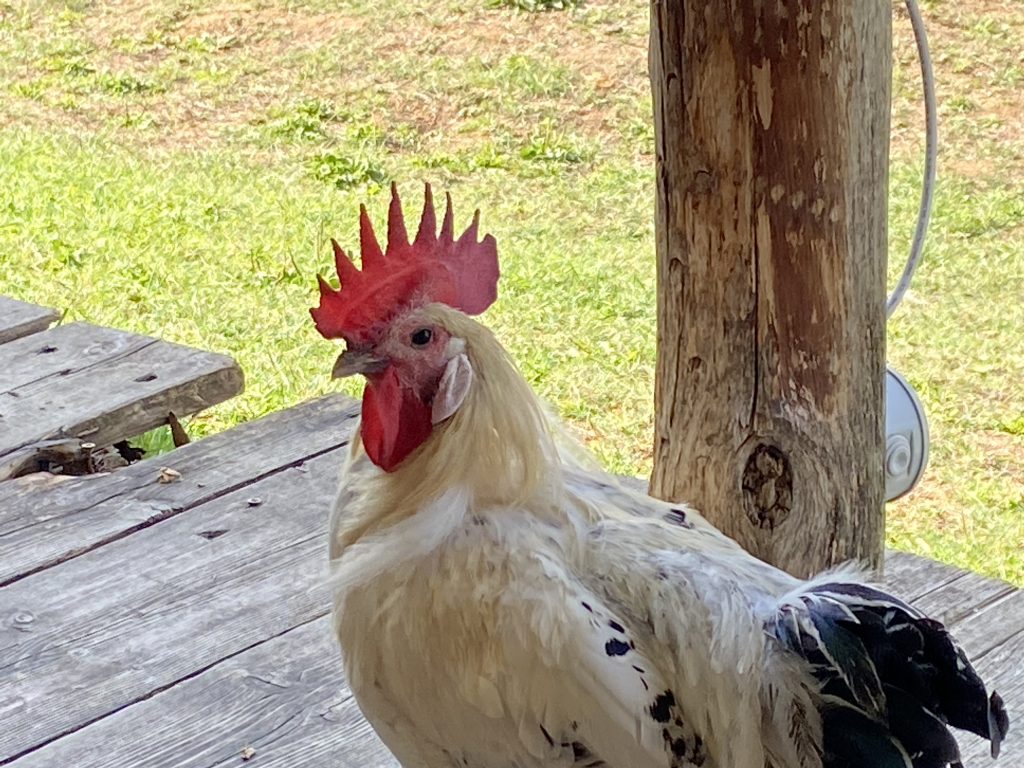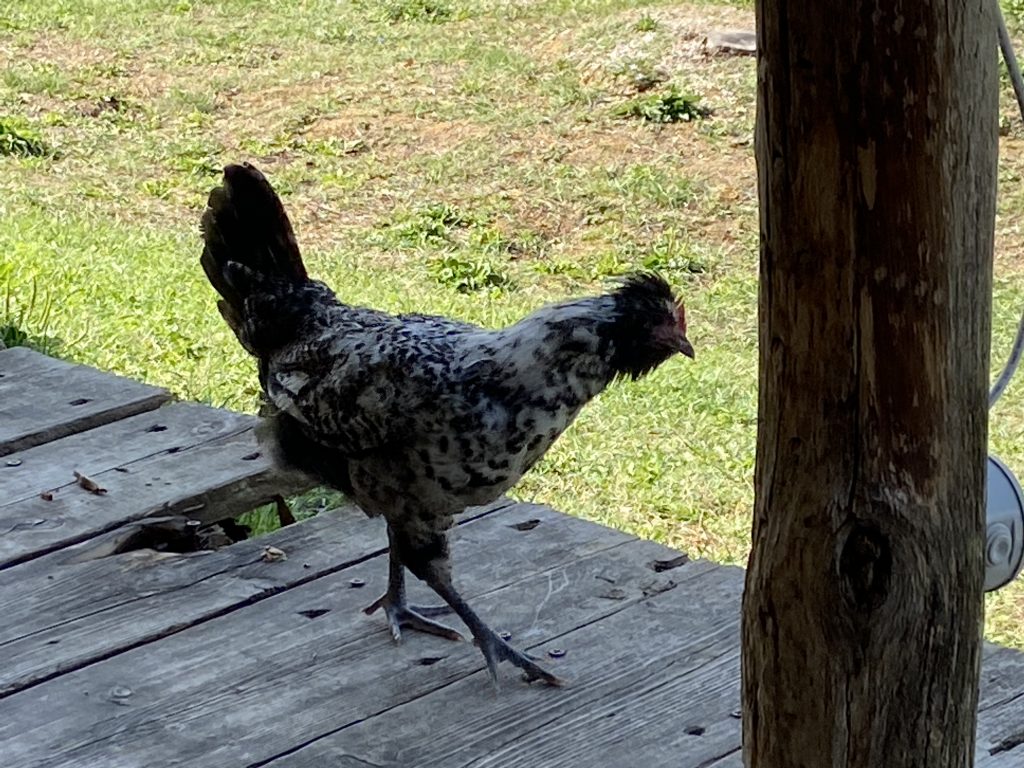 Today we drove to Montepulciano. It's about an hour and 10 or 15 minutes from our house. We were meeting up with an old friend, Rod, that we both worked with in Germany. Twenty six years ago!! 😳 We dined at La Grotta, one of our favorites. Been many times. It was pretty and we ate in the garden. It was great to catch up, and great to meet Ana, Rod's wife. Yummy food and nice conversation. Here are my dishes…mmmm.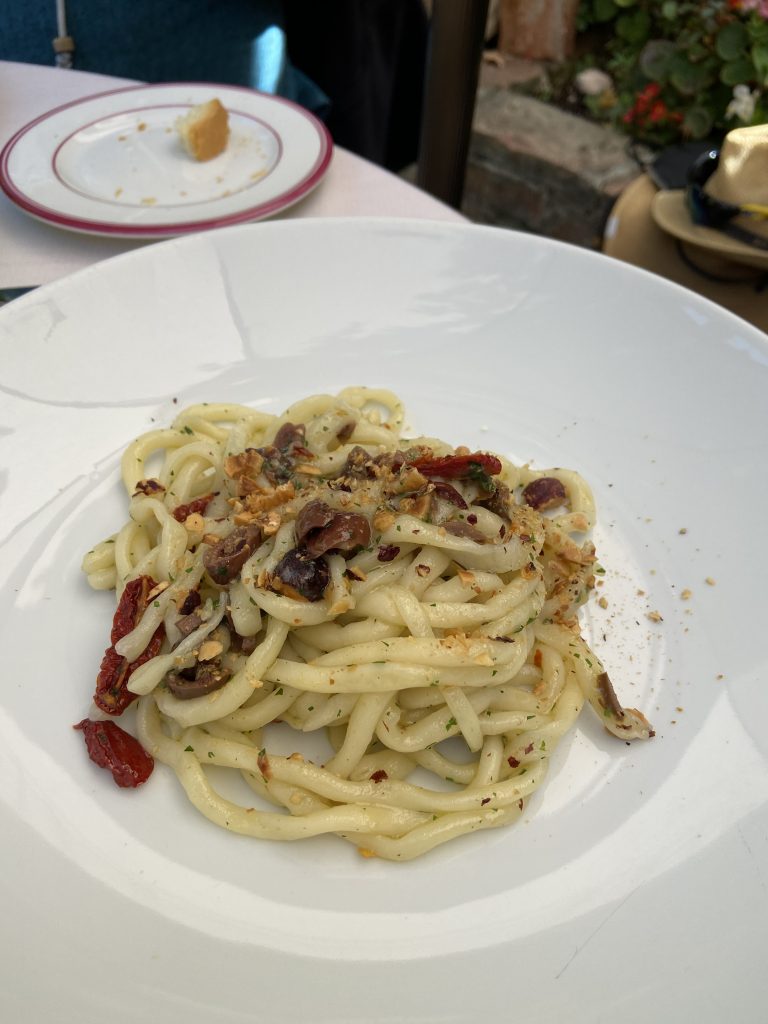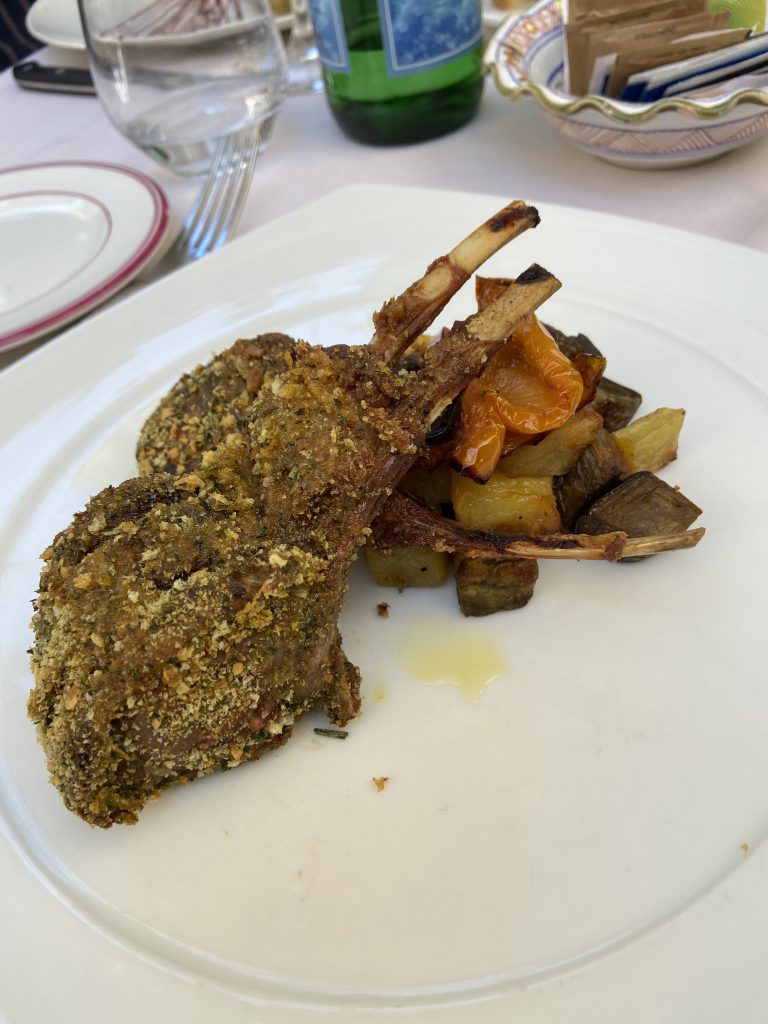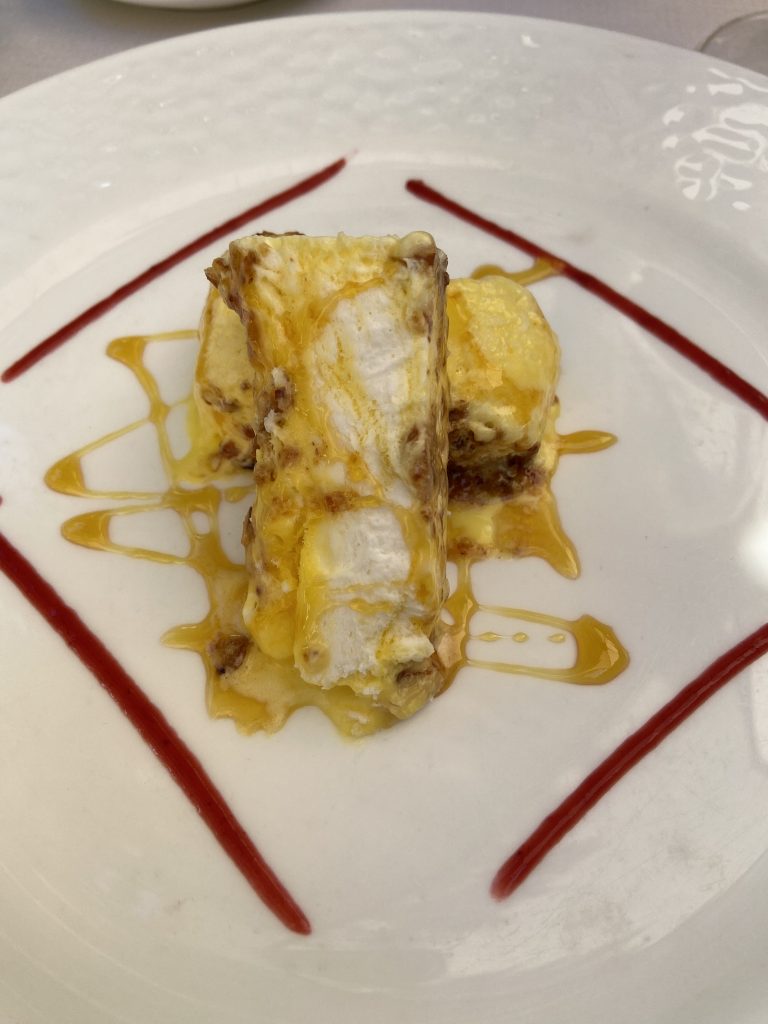 Stay safe everyone!