Today was our usual Saturday market. It poured rain all night. And continued throughout the day. Here is a picture of the Tiber which is muddy and full.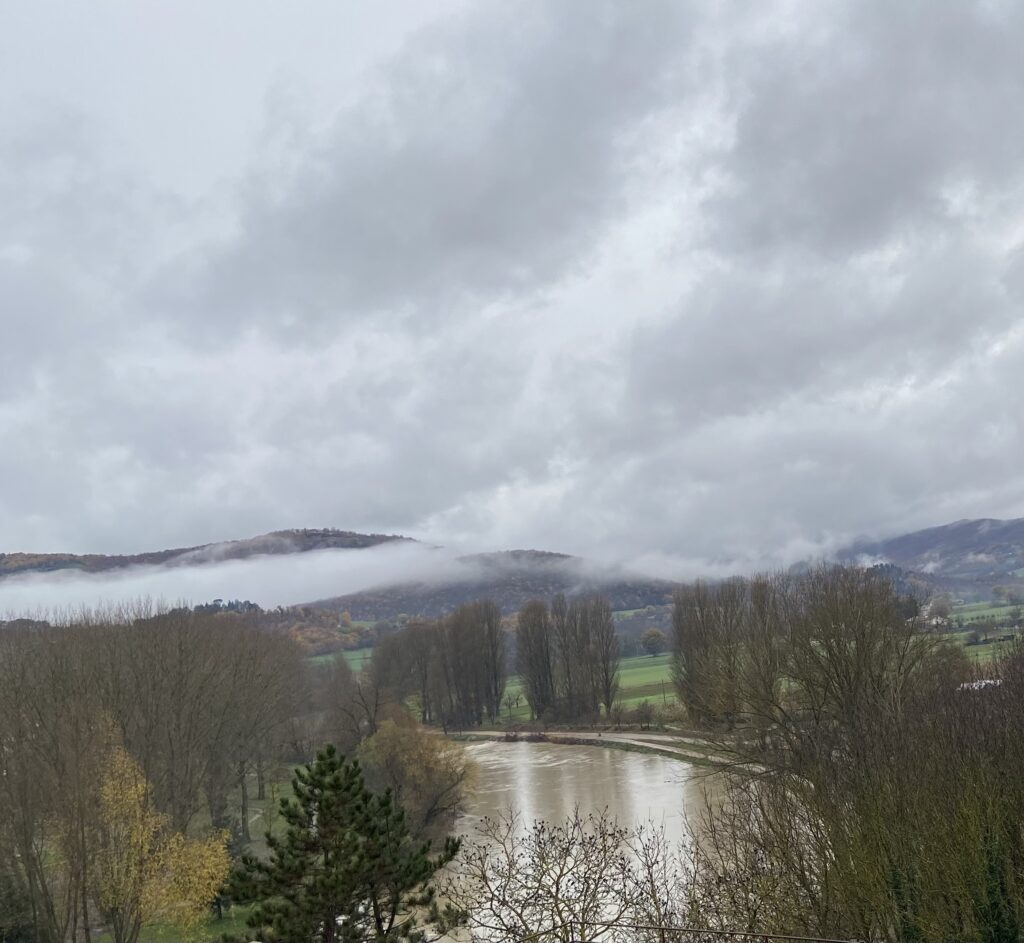 We went out because we needed a few things. It wasn't cold at all. Just wet. We visited the Carrefour grocery a few steps from the Centro. We picked up some things we needed. I always laugh at the baby food when I notice. I bet you can't get Coniglio, which is rabbit — baby food!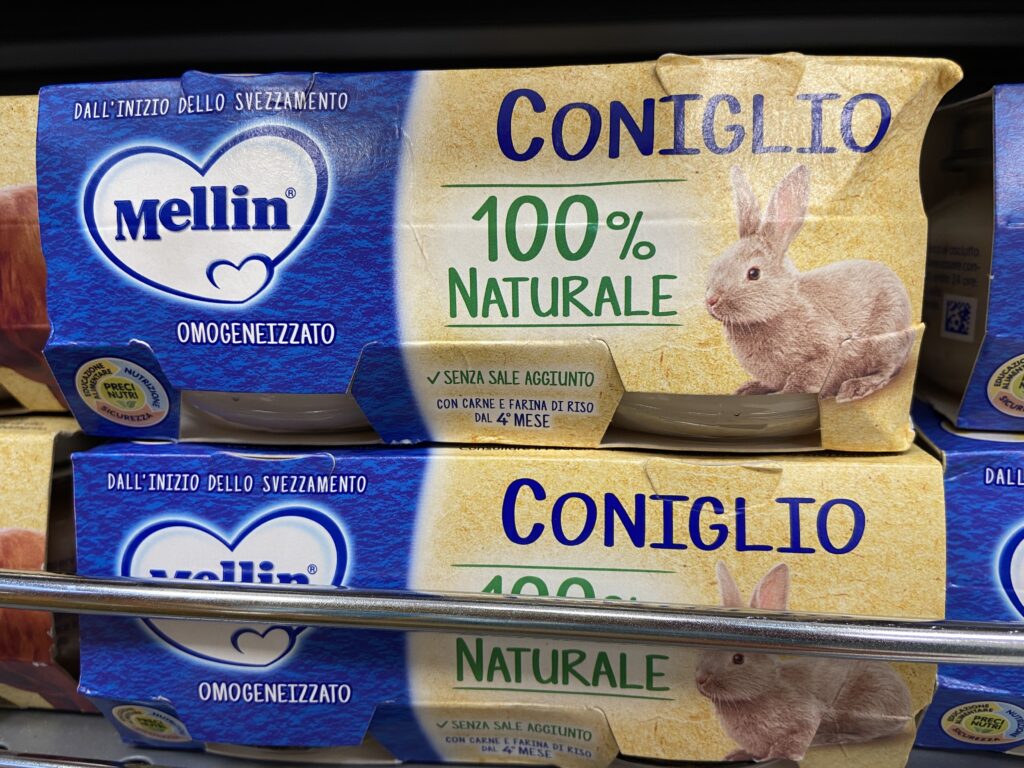 After the grocery we got some vegetables from the vendors in the pizza. Then I paid a visit to Books for Dogs to make a donation and also visited Laura at her ceramics shop, CeramicArte. You may remember her from posts last year. She is very skilled and will make things to order for you, personalizing them. I wanted to ask about buying a new Deruta ceramic table for our new house. We sold the round table we had made for our terrace with this apartment. The new place has a larger space with room for a bigger table so I thought it would be nice to get one that seats six. I got quotes from her and will drive to Deruta, probably next year, to the factory where she said there were lots of tables all ready to buy.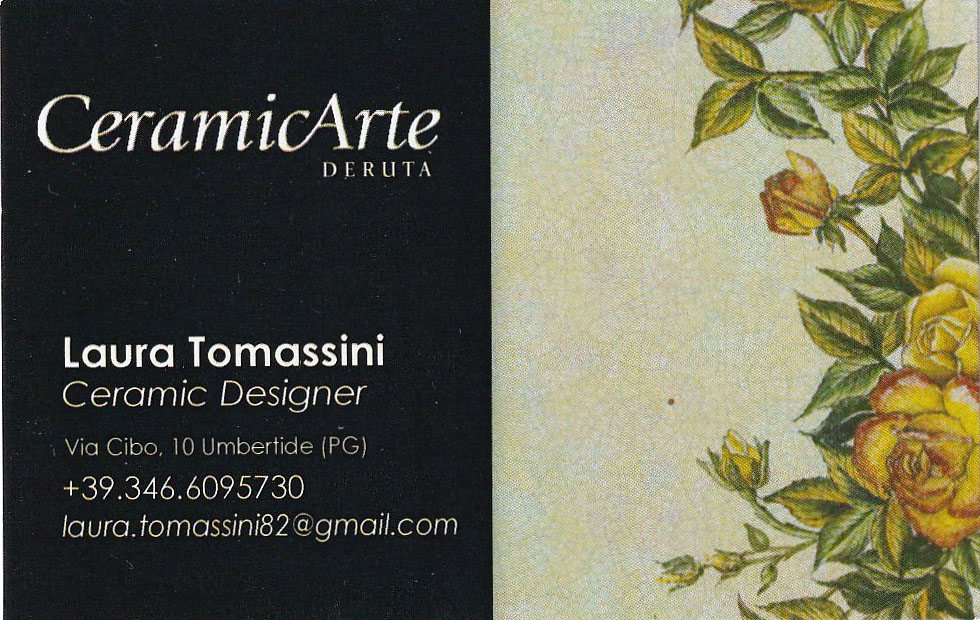 As always she has lots of great gift items in her shop. Here are just a few.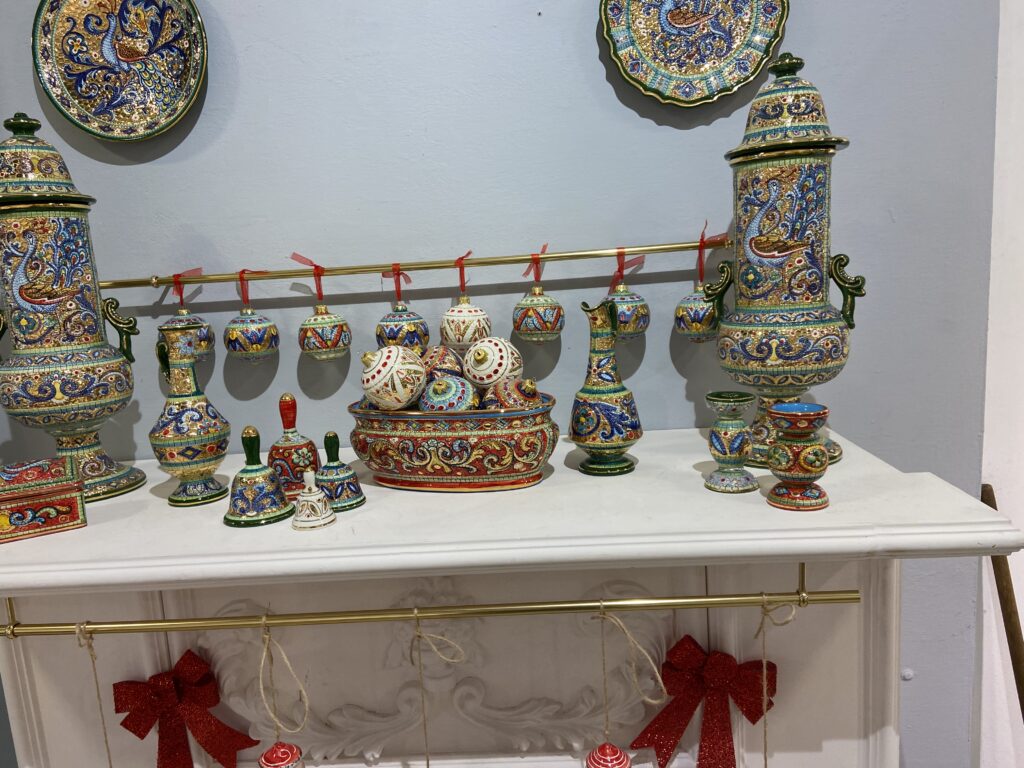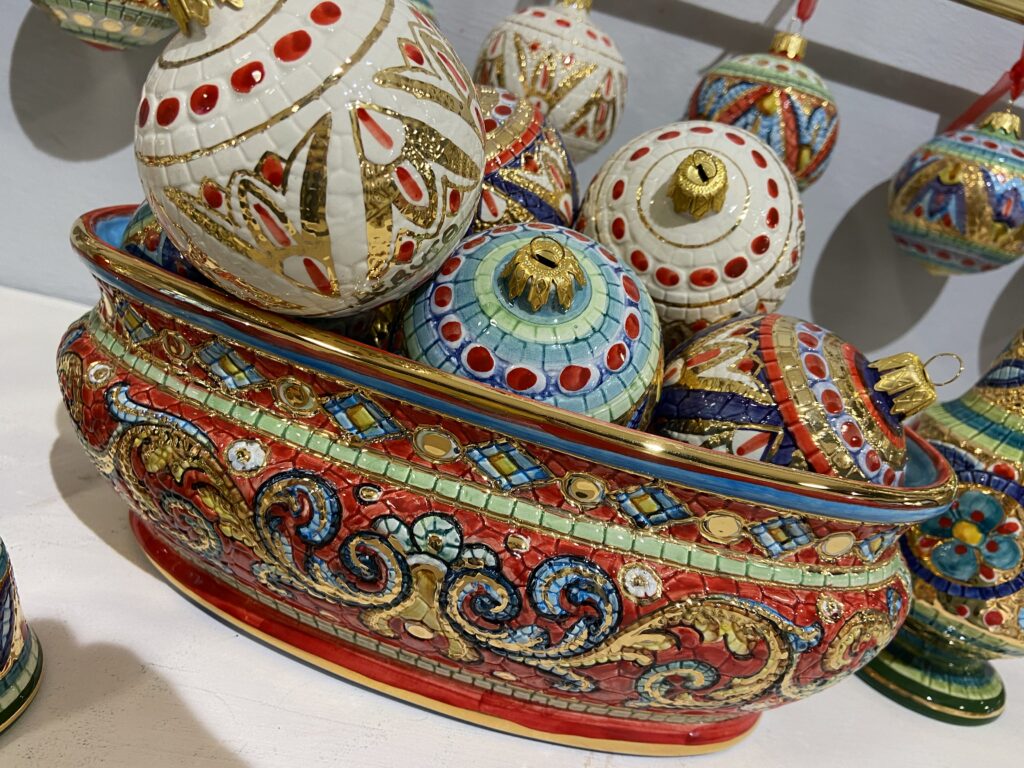 These are by another artist Carol Brannigan. A very different style, but very nice.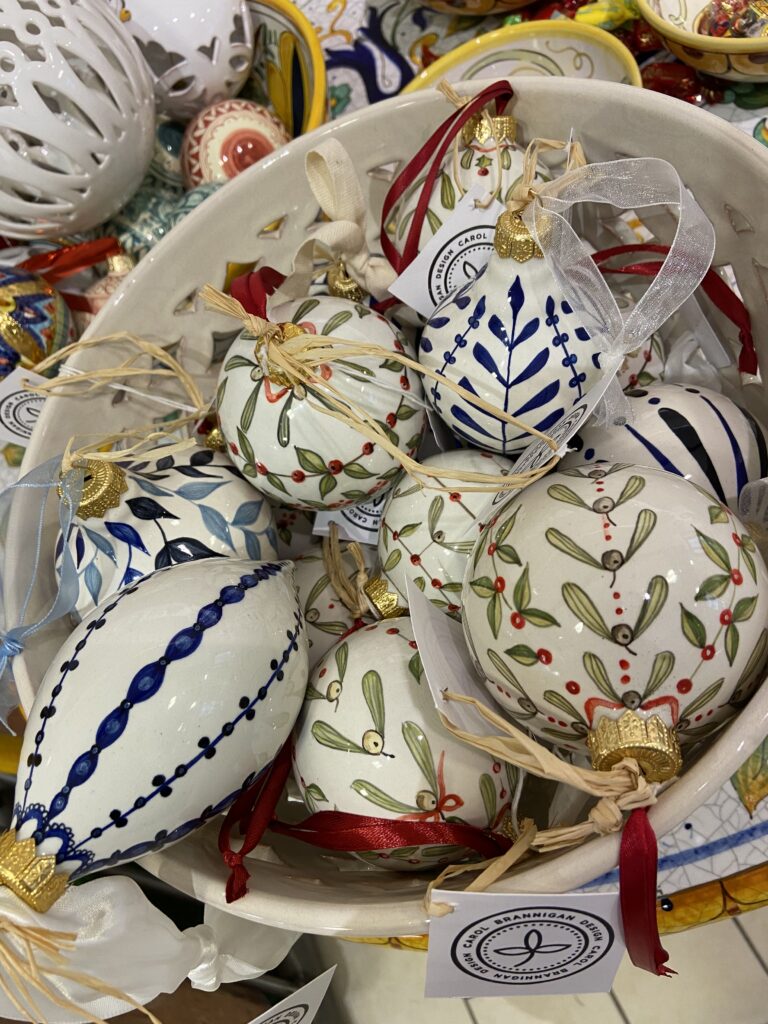 I love the snowman, which is a bell. She had several similar ones hanging on the mantelpiece. If you're in Umbertide, stop by her shop.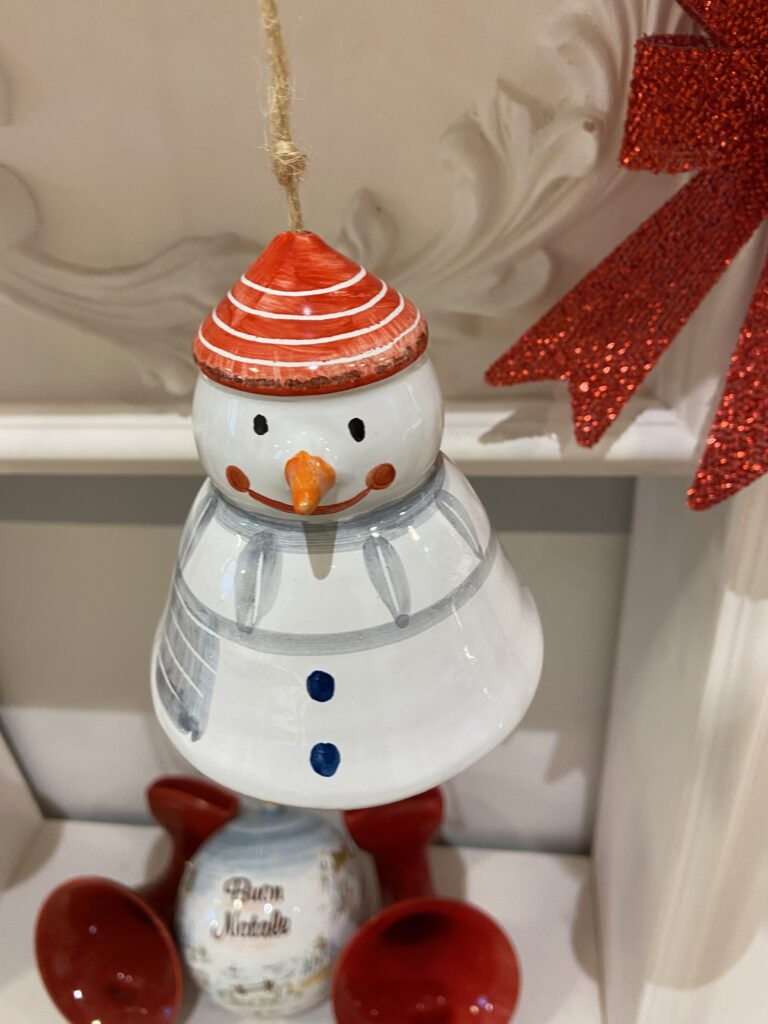 We are told a frigid air mass will be hitting Italy starting tomorrow. Time to batten down the hatches! Buona domenica!