Today was very busy. We had to wash linens and try to organize all our electronics and cords. And clean things, throw away trash, etc. We did all that as best we could. Then we packed for ourselves for four nights away from home. All our computers, plugs, wires, clothing, etc. Then we turned to the cats. We packed up all their stuff. Bowls, food, litter, litter box, scratch post, heated pillow… They had more than we did!
We walked over to the apartment/BnB we rented and checked in. Then grabbed the car and went to get all the sundry stuff down our beloved 53 steps. Mission accomplished. Whew. The BnB is cute. Only thing is I think there is only one outlet in the whole place. That's a complete exaggeration 😁. But there is only one in the downstairs area for sure. These old places are often wiring challenged. Here is a picture of the living room.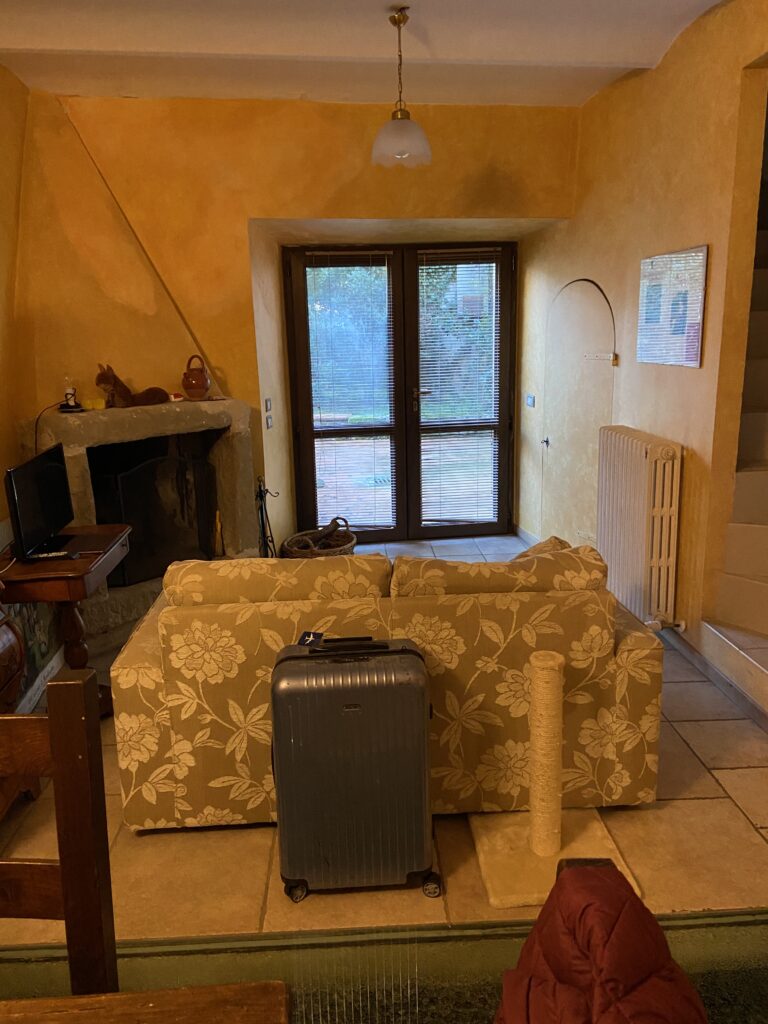 The cats have very different personalities. Simba, the smaller, is the alpha and not at all laid back. Rocky, the gentle giant, settles in quickly. They are going through all their rituals. Exploring, eating, Simba is jumping his brother. Much caterwauling. It will take time for them to settle…only to have to do it again on Thursday. Poor boyz.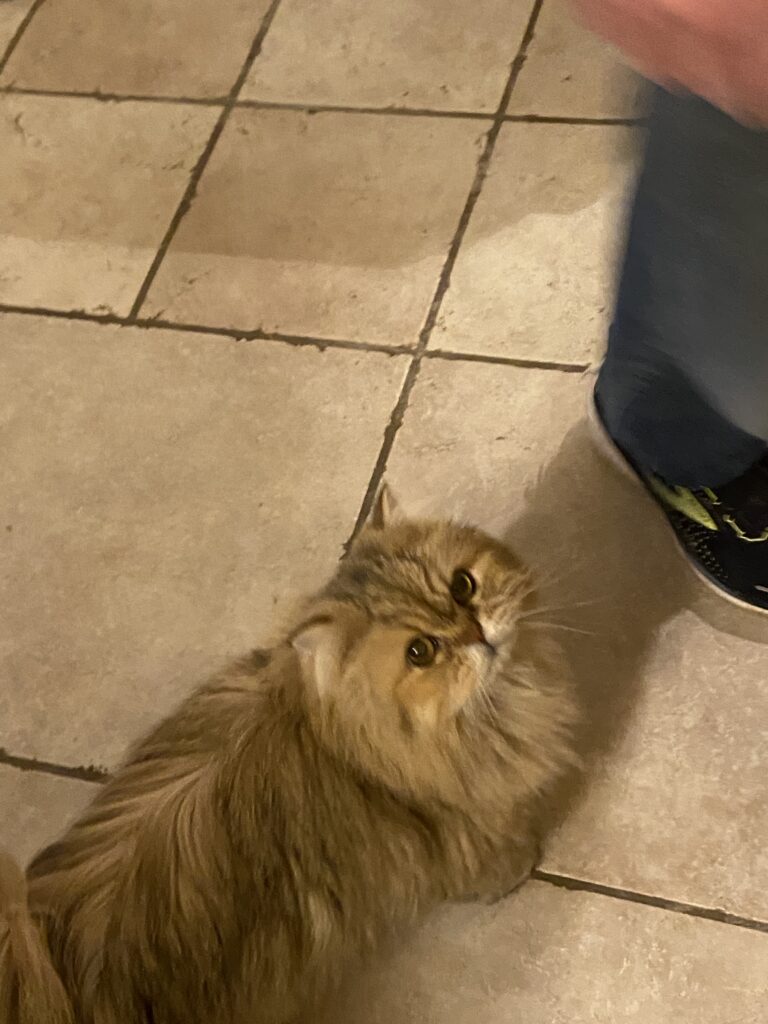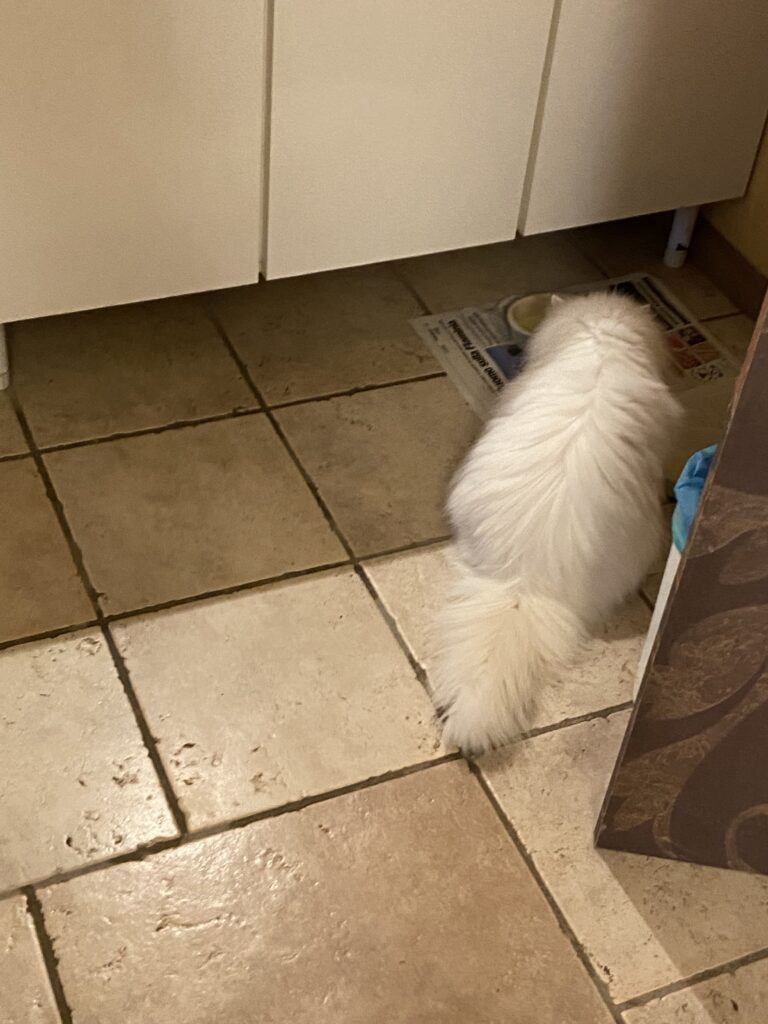 I am not one to ever let a fireplace go to waste. So I got afire going and it's quite cozy.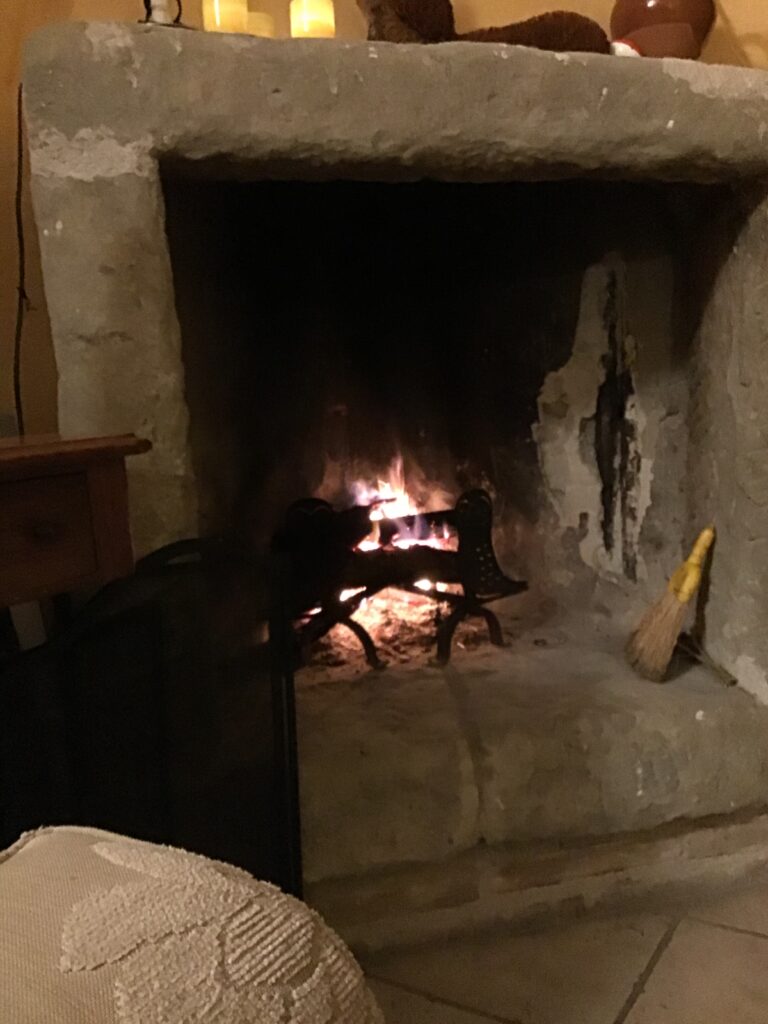 Tonight we are going to order takeout from Osteria del Boccojolo. It is just steps from here and I'm getting a pasta dish.
Tomorrow, at 8am we meet up with our trasloco company who are moving us. They will do the packing. Stay tuned…