Well, today the weather wasn't much to write home about. It was cold and threatening rain. We had lunch reservations in a sweet little medieval village named Bevagna. I have always really liked Bevagna. We were even there when they were filming a movie once. This town has not had any modernization. It is so wholly intact from the medieval times that the film companies don't have to change a thing to use it as a film set. It is what I call a second tier site to visit. All that means is that it's not heavily touristed and it is rather undiscovered but really worth a visit if you come. Here are a few pictures.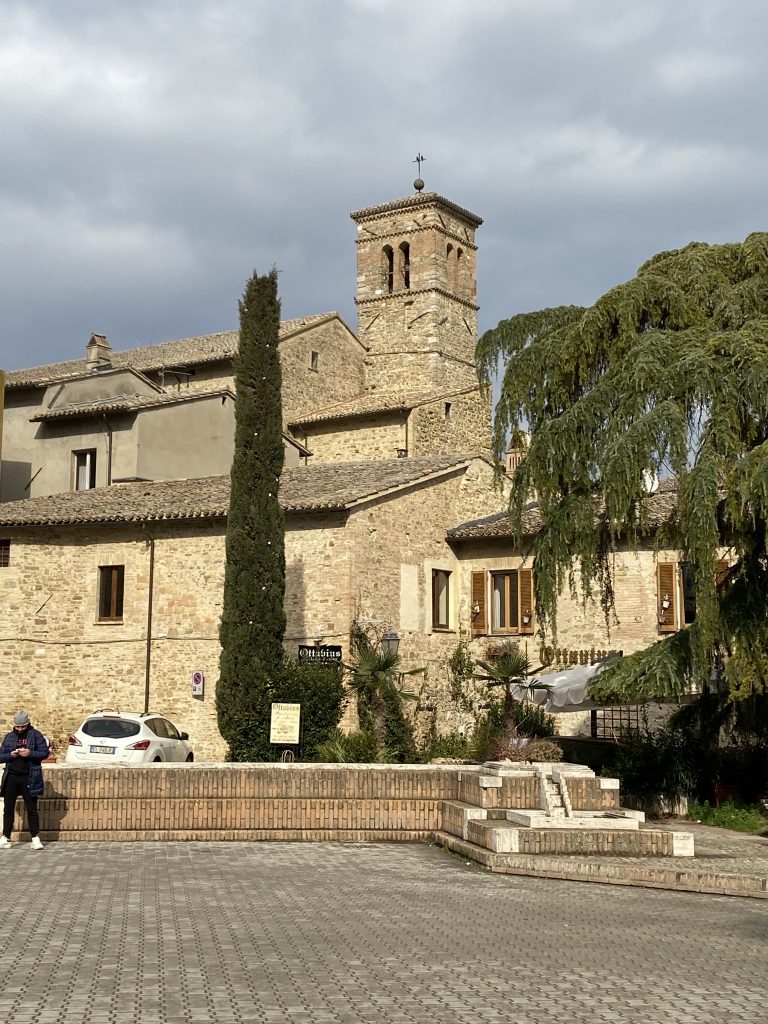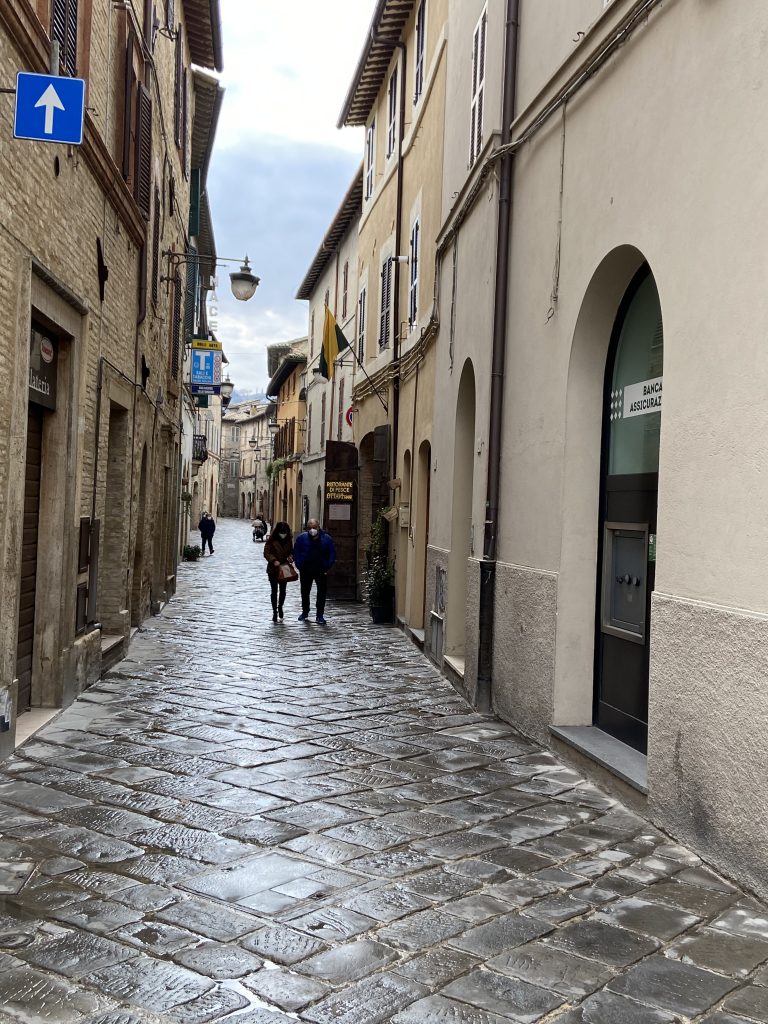 The restaurant is called Ottavi Mare. The menu is seafood. The restaurant has about 10 tables, so it is small. It is pretty with vaulted ceilings.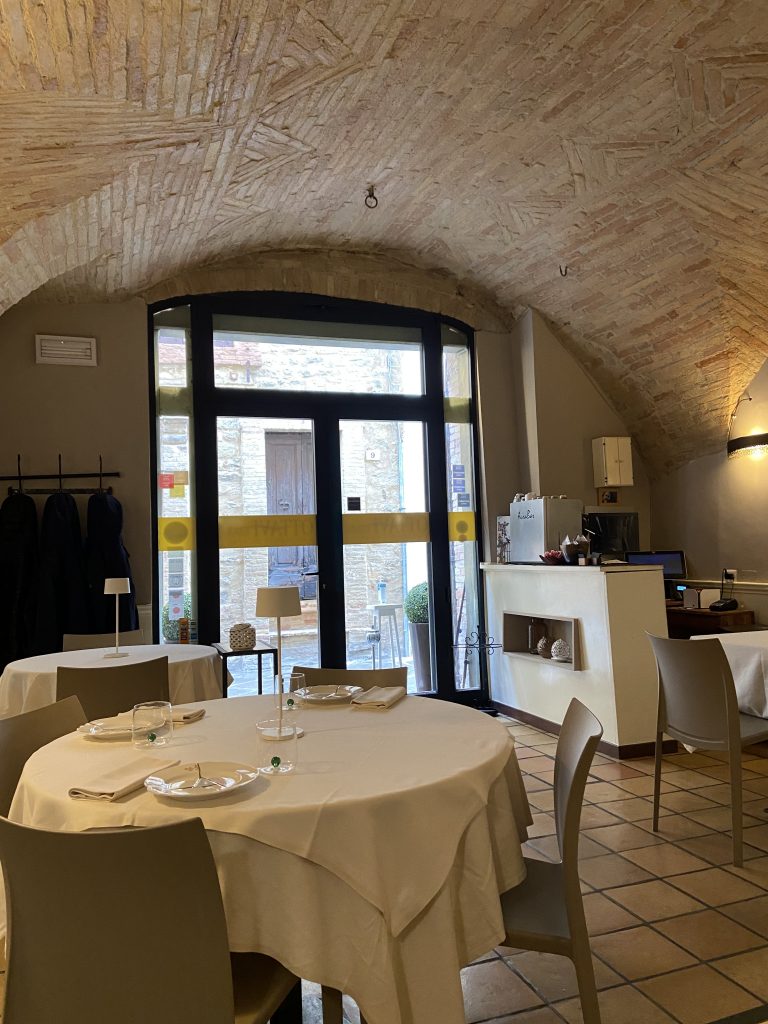 The service was proper, but not friendly. It is what I would call "Fine dining" so I expect certain things from them. We ordered a glass of white wine first while we decided what we wanted to eat. They brought glasses and a bottle but didn't even show us the label. Later, we then ordered a bottle of white wine. They brought the already opened bottle of wine to the table and left it. They didn't offer us a chance to taste and approve. They never brought a new glass for the new wine. They never poured us any. This was very surprising and disappointing. I don't think I have ever eaten in a nice place that did this. Very poor form.
Luther loved the food. me not as much, but it was seafood for the most part, that screamed, "I AM FISH!" Luther loves this kind of food. I am not a huge "fishy" fish fan. The dishes were very beautiful.

First we had the "gifts" from the chef. After these, we had the very nice warm sour dough bread, good breadsticks. They brought butter. Very unusual here. This butter was infused with bottarga, or something equally over-the-top fishy. Not for me.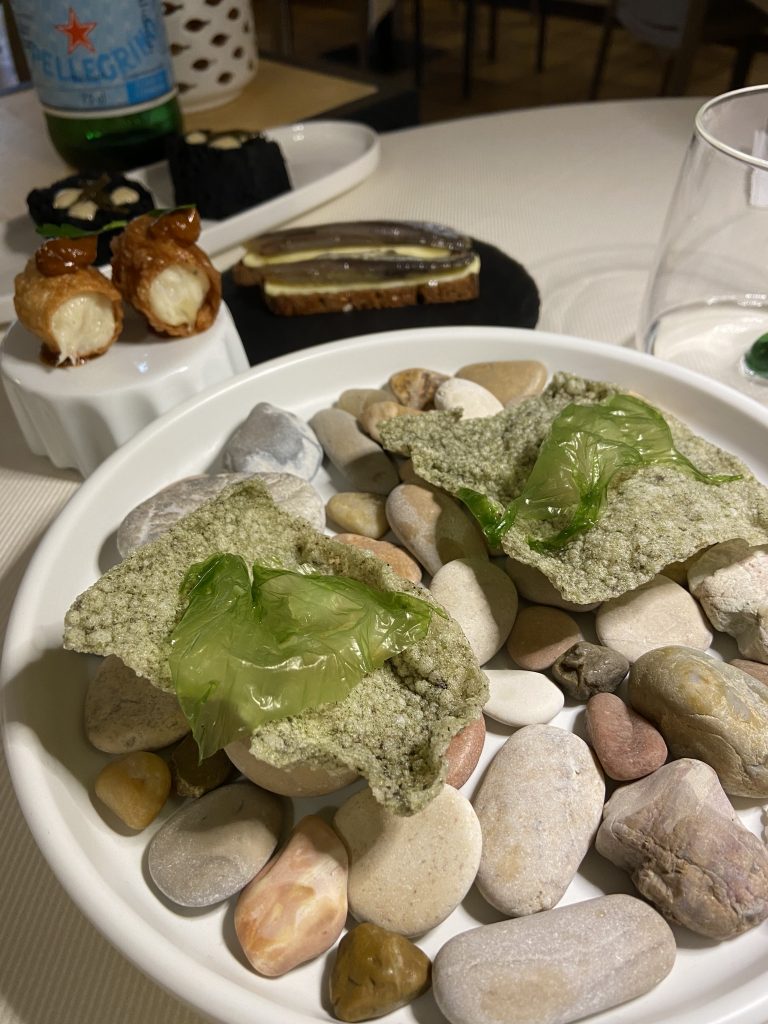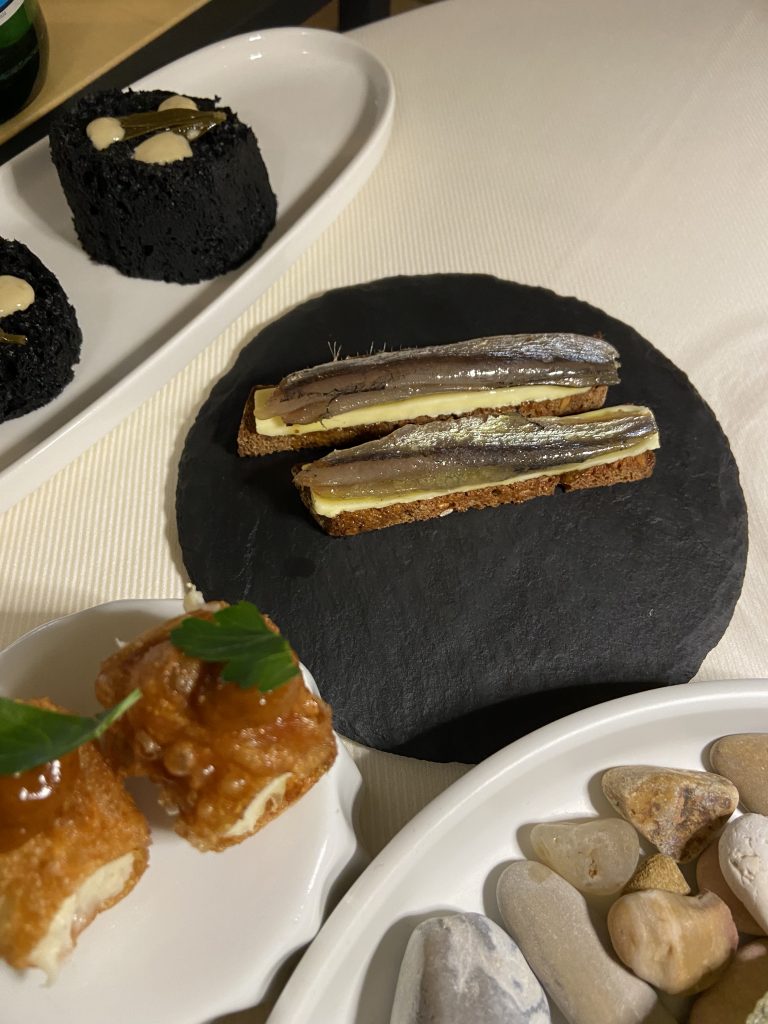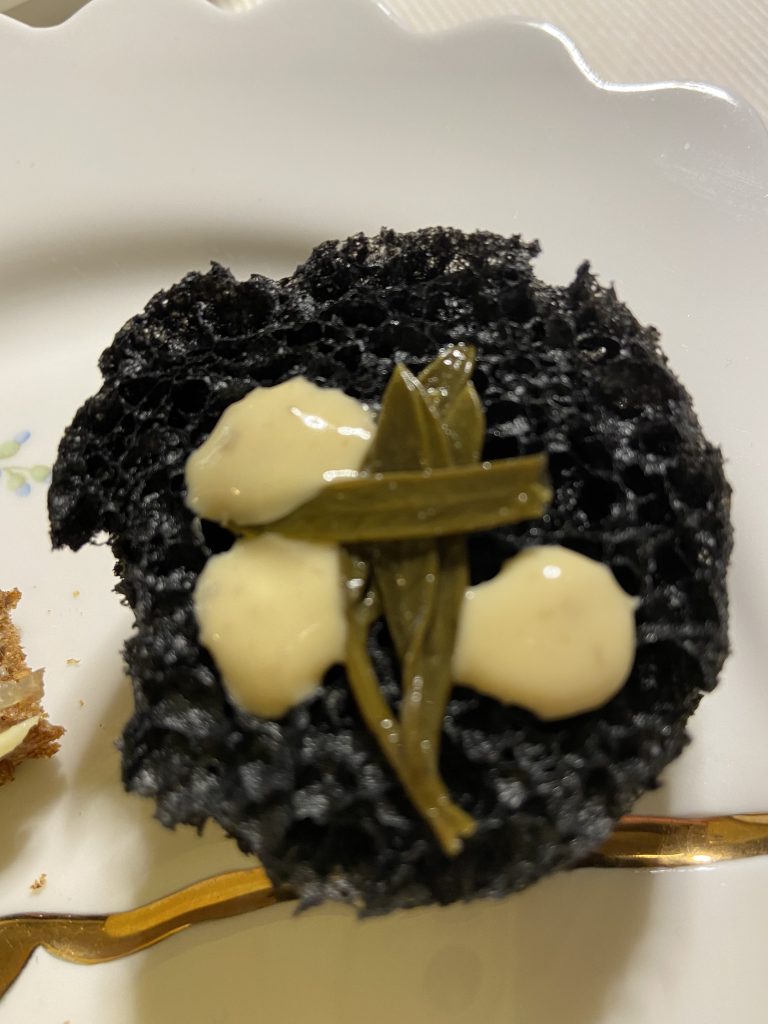 To start I had the gnocchetti di frutti di mare. Luther had elicoidali, canolicchi ed erbe marine.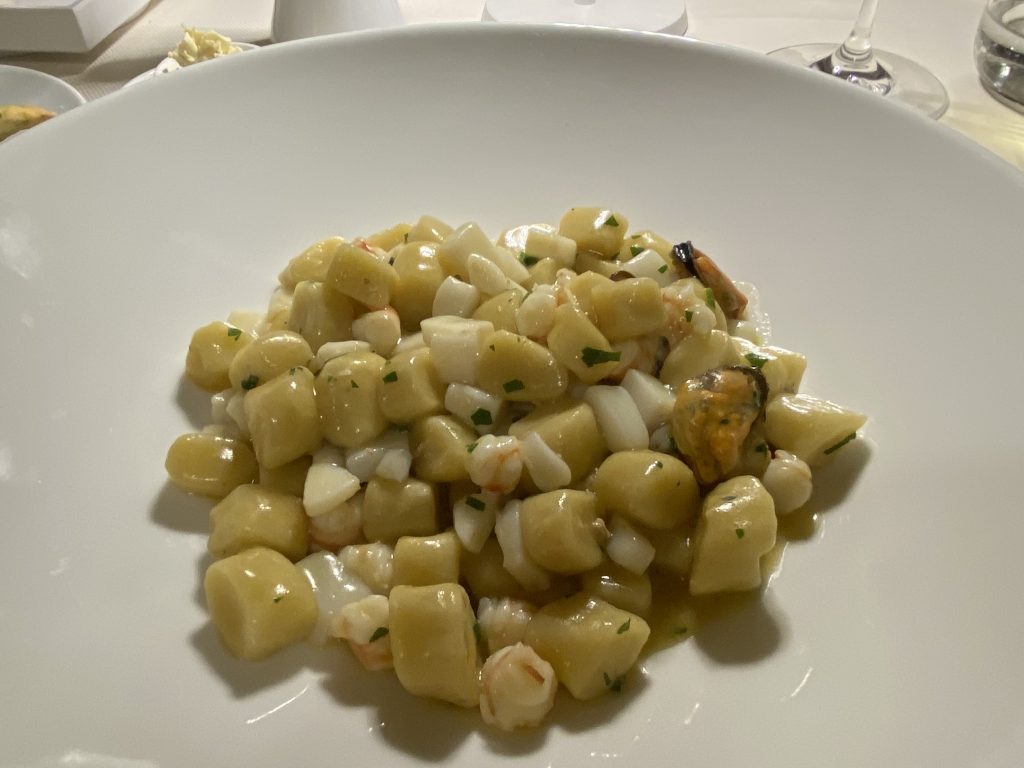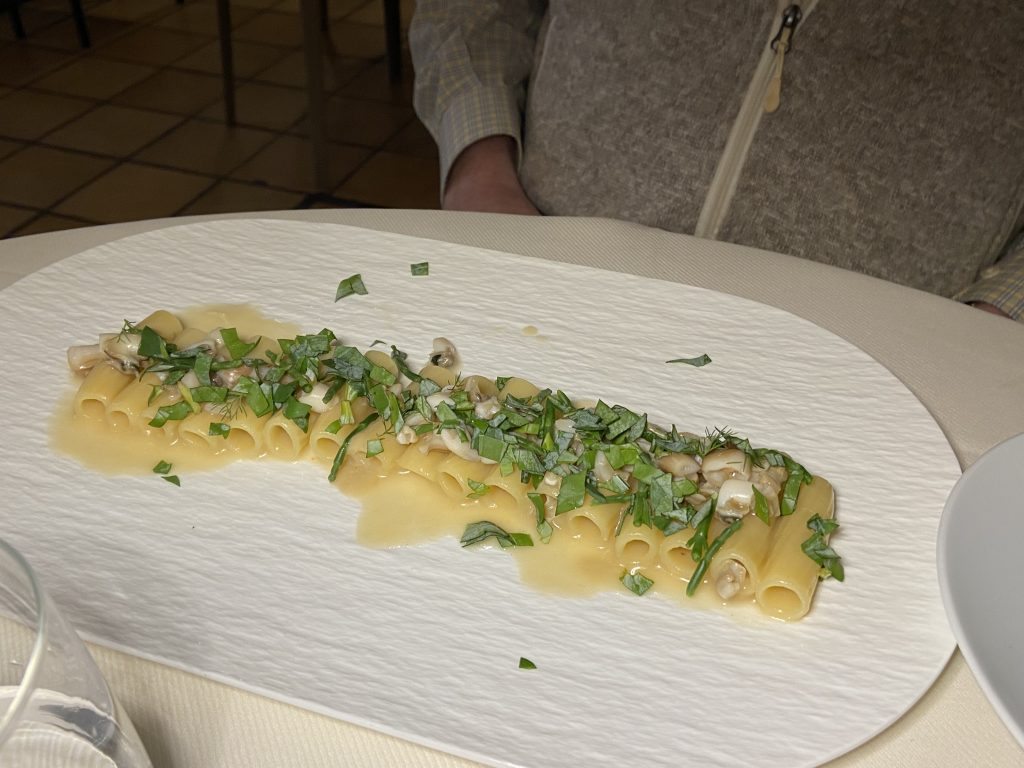 For our secondi I had the tuna with foie gras and a sagrantino passito sauce which is slightly sweet. Luther had fried seafood. Since this was pretty much an all seafood place I thought the foie gras was something else than "actual" foie gras. Maybe a faux seafood foie gras. But no, it was real foie gras served on top of tuna. For my taste, the tuna was overcooked. I like mine seared. This was well done. Too well done.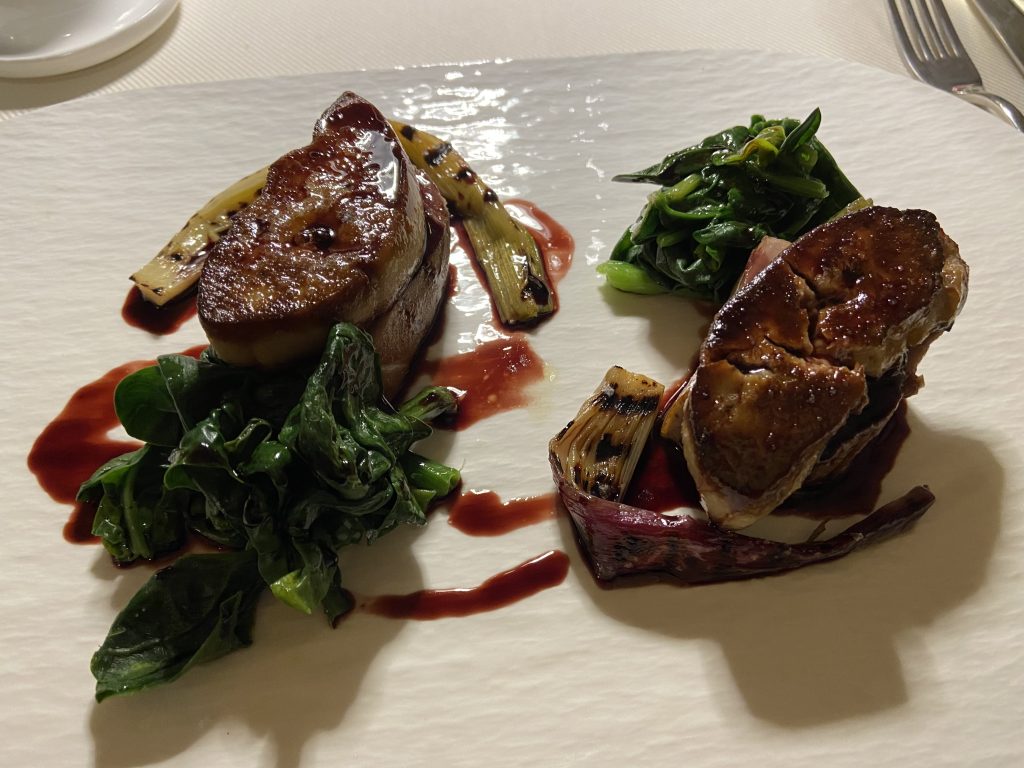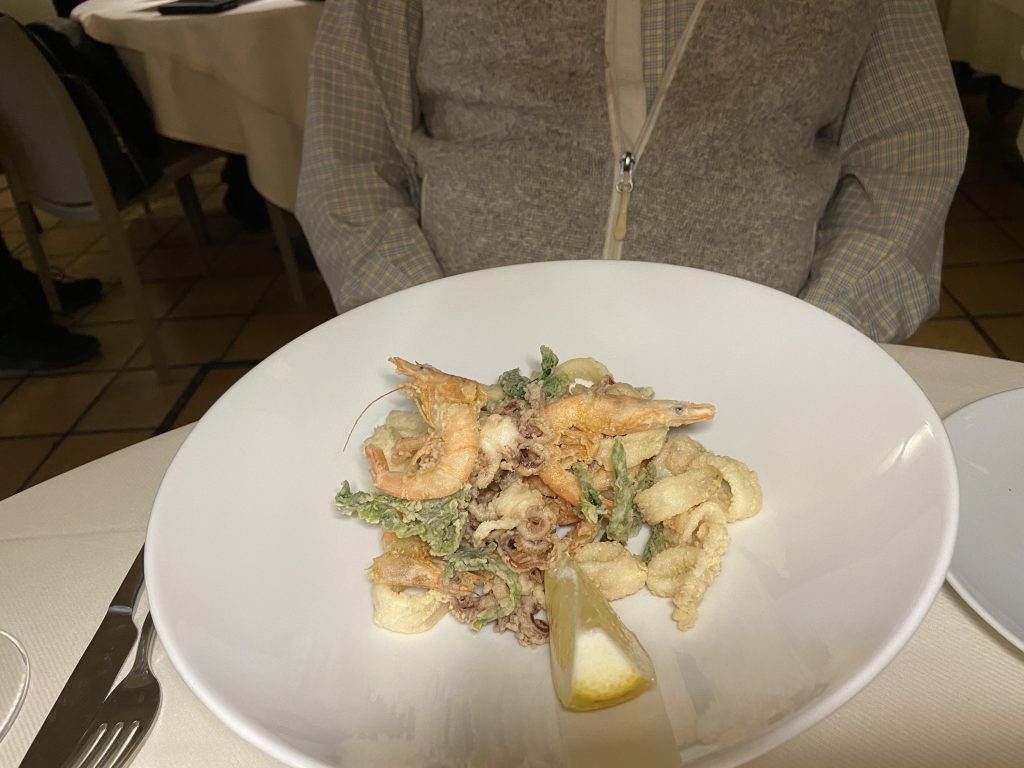 Luther would go back. I am not sure I would. The chef was good. He knew his art. The dishes were beautiful. If the place had been friendlier, if the wine service was more appropriate to the restaurant that would have helped. The over-the-top fishyness was not to my liking. But I guess you need to keep in mind it is my biased opinion. Other reviews were stellar. It is why we tried it.