A little catching up is in order I think. We have been working once again to get our long term permissions to stay (Permesso di soggiorno UE per soggiornanti di lungo periodo (ex carta di soggiorno)). Much paper to gather. You may remember we tried for it last year. Two of our documents were time sensitive (we didn't realize) and had expired. So my new hobby is copying all our myriad cards, IDs, passports, tax returns, financial statements, house certifications, and compliance with the language proficiency certification and other requirements to live here. Whew! I think I am almost there. We are still waiting for our police reports, and the Certificato Contestuale. When I'm done killing trees I will take a photo.
The month of February is more than half gone. It is that time of year when the temperatures are all over the place, but more warm than cold now. Today it was mid 60s but cloudy. We are having sunlight until six PM now which is nice. I have been walking so I notice the buds on the trees.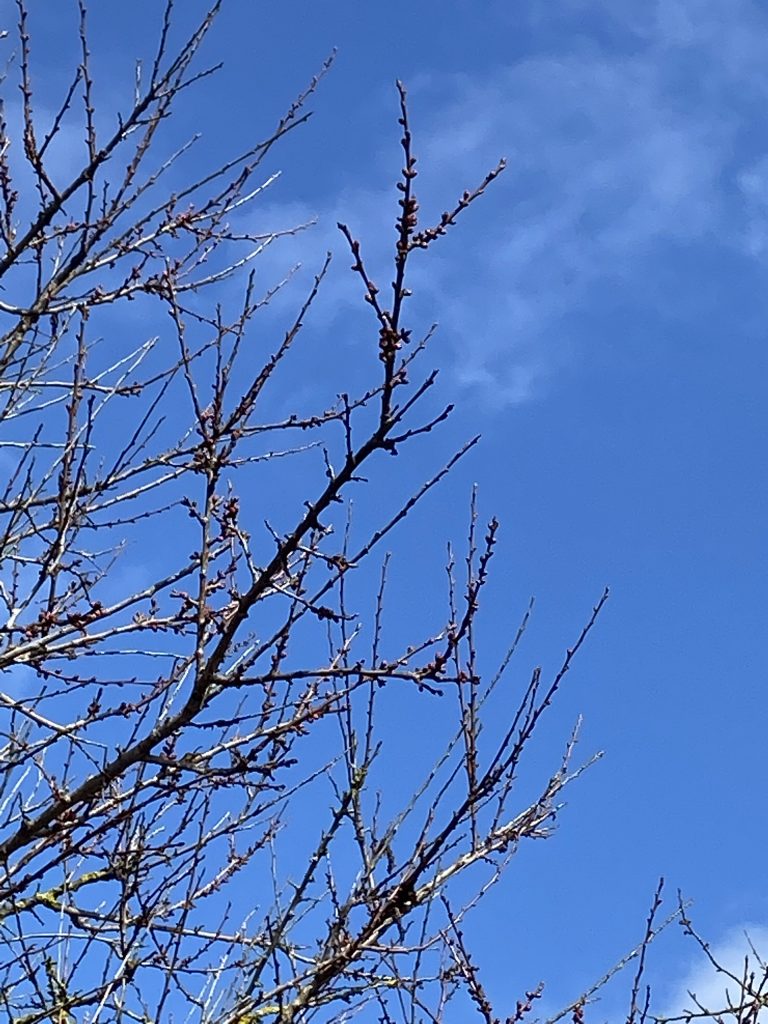 Along the city walls next to the river. We have a brand new fence. The fishers where out this morning in force.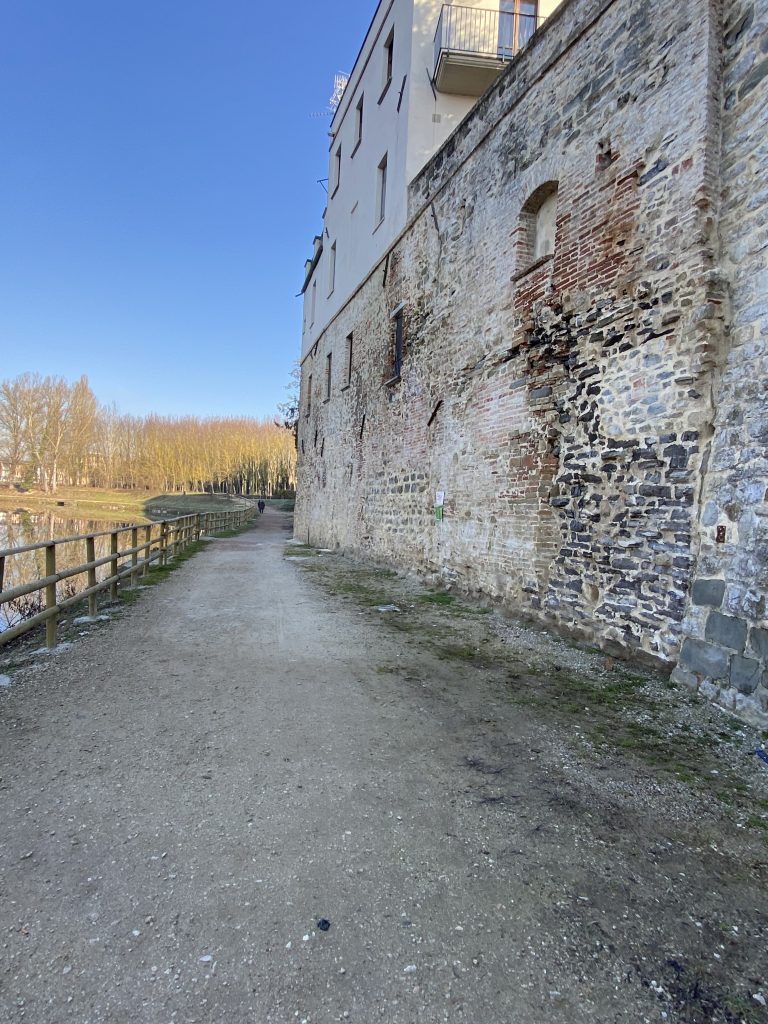 After my walk I stopped to shop in the local Saturday market. I got a big bunch of rapini, called broccoli rabe in english. I will post on Monday the way I love to have it with pasta. Super good and super easy. But meanwhile I'm have a salad tonight among other things, look at this. So pretty! Like a flower. Salad-to-be. It is much like radicchio.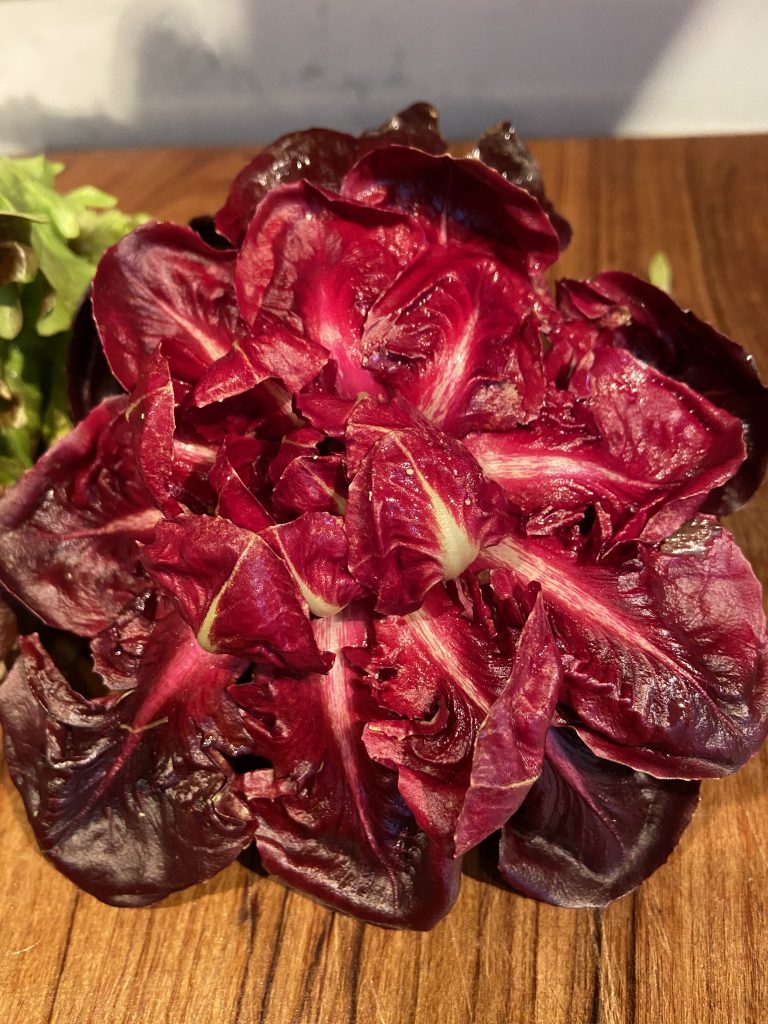 Tomorrow we celebrate a friend's birthday at Calagrana. I will try to post pictures. Buona domenica everyone!