Off to see the the Torlonia Marbles in Rome. They have been long buried from sight. They are amazing. Here is a great link from BBC about the Marbles.
We drove to Foligno and took the 9:20 Frecciabianca. Comfortable train, fast and with few stops we arrived by 11am. When we exited the Termini Stazione we first saw a vaccination clinic set up in front in the parking lot. I've heard Lazio, the Region that Rome is in, is doing very well with the vaccines. Most of the people waiting looked young.
We took a taxi for our 11:30 tour. I bought the tickets online. We've only been to Rome four or five times in our lives. This was a very different Rome. As so many have said, it's empty. Our first trip there many years ago we foolishly drove. When we FINALLY got to our hotel the desk clerks asked "what made you think you could drive in Rome?!" We have avoided it ever since. But yesterday? The taxi zoomed freely down the wide and mostly empty streets. It was a breeze. I said to Luther "we could do this!".

The taxi let us off at the bottom of Capitoline Hill. Now it is a series of museums but back in the Roman times it was where the Senate met. It's up high with great views all around. On our way we passed a great viewing point for the Roman Forum. It was empty, save for a couple of families. Once up on top, it again was quiet. As Luther said, "you could hear a mouse dropping…" sorry 😊. We found the entrance and went into the exhibit. Do read the article I linked above to understand where these Marbles came from, how the man who collected them locked them away in a filthy space for years and years. See below picture I borrowed.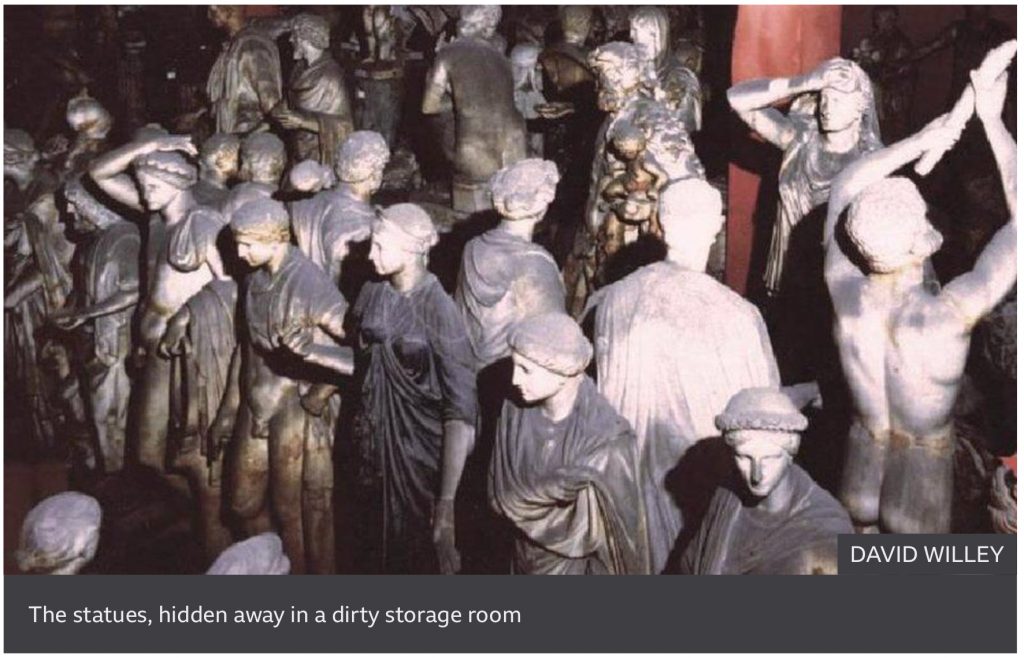 Now they shine brilliant, bright white. I found the faces of the statues so expressive. I did take a "few" pictures. So I'll post some here. Hard to choose which to pick, so I put a lot in. They all come from Rome or Greece and are dated from around 200 BC to 300 AD. I will include text in the captioning under the pictures if I can remember anything.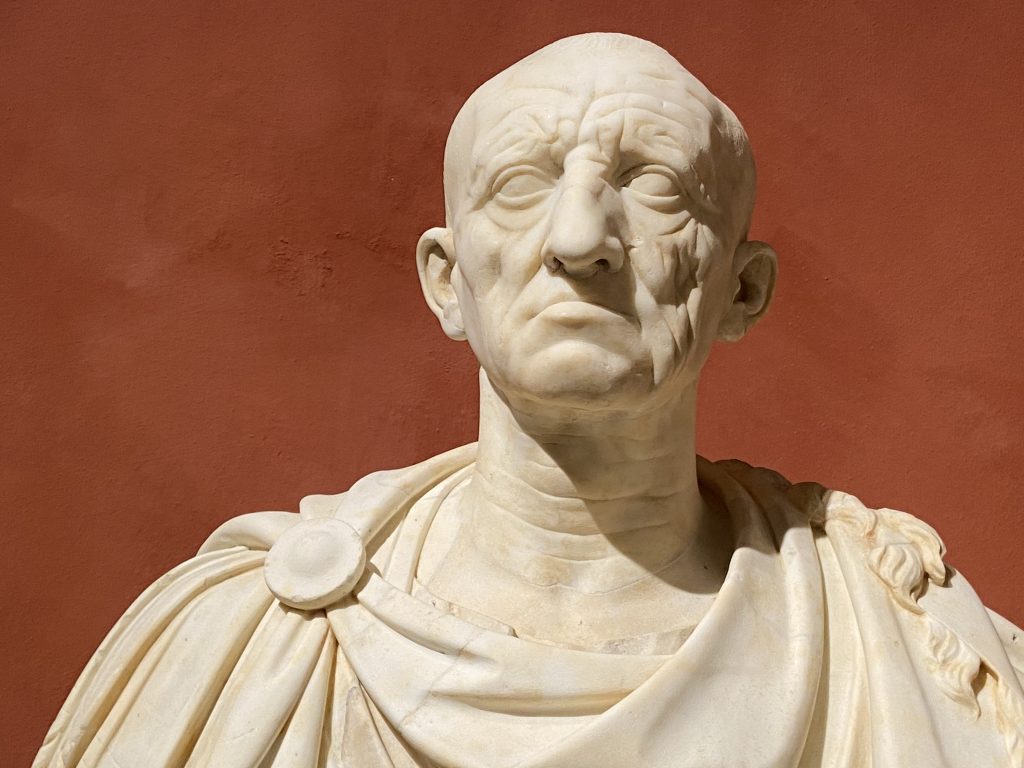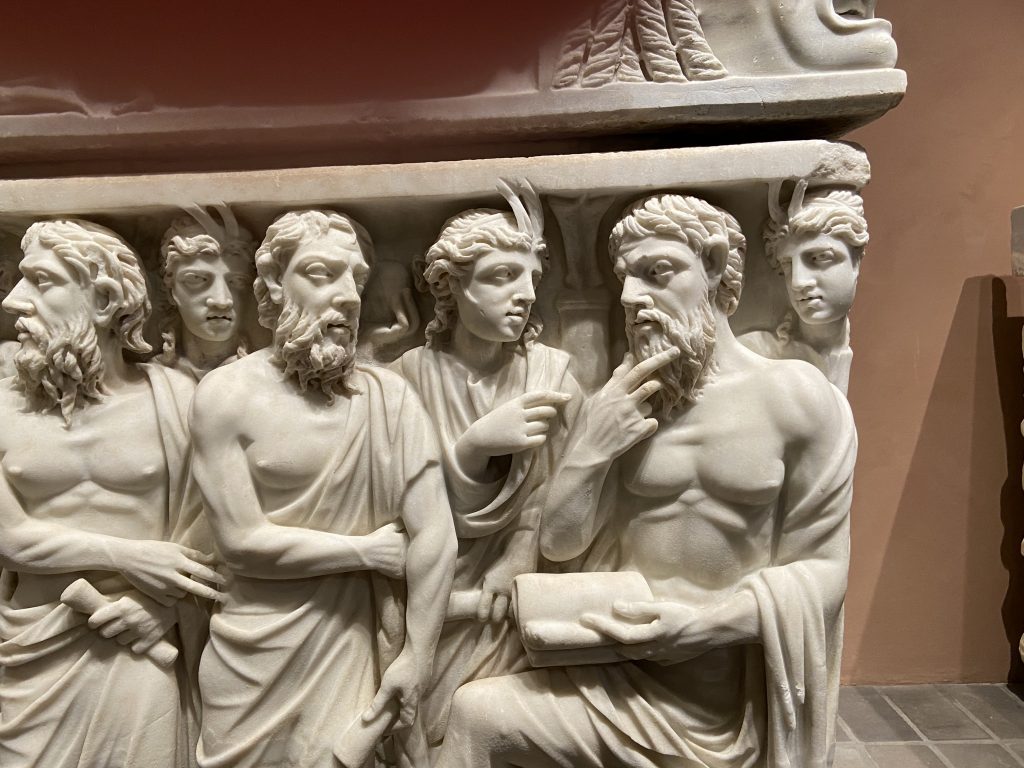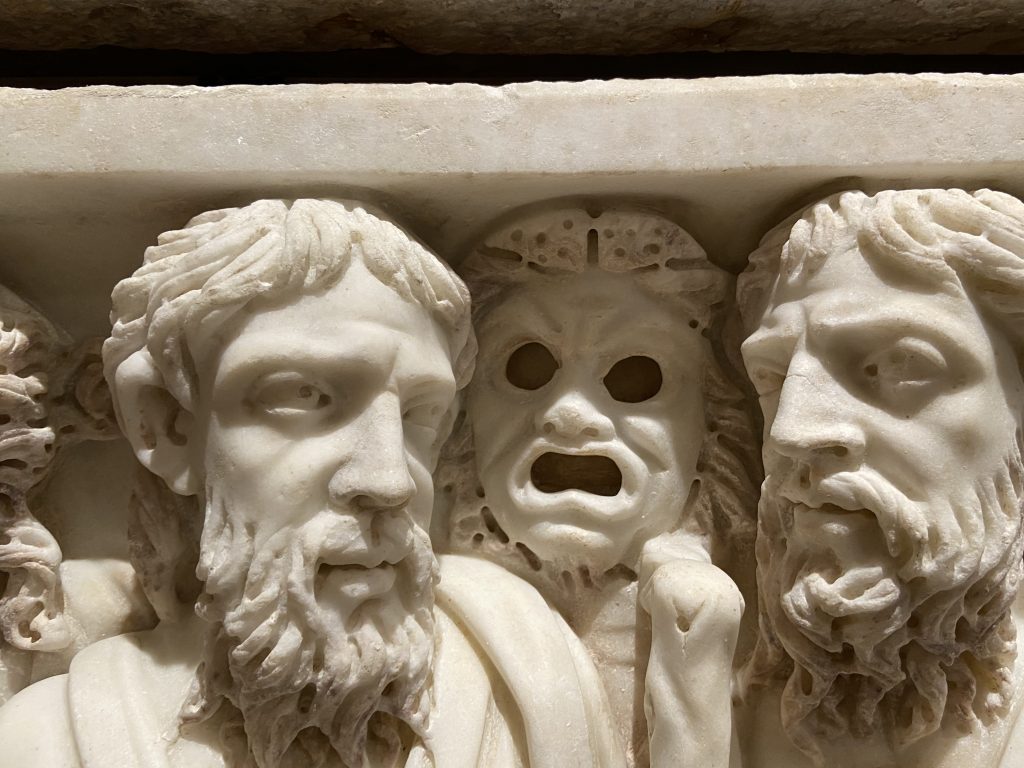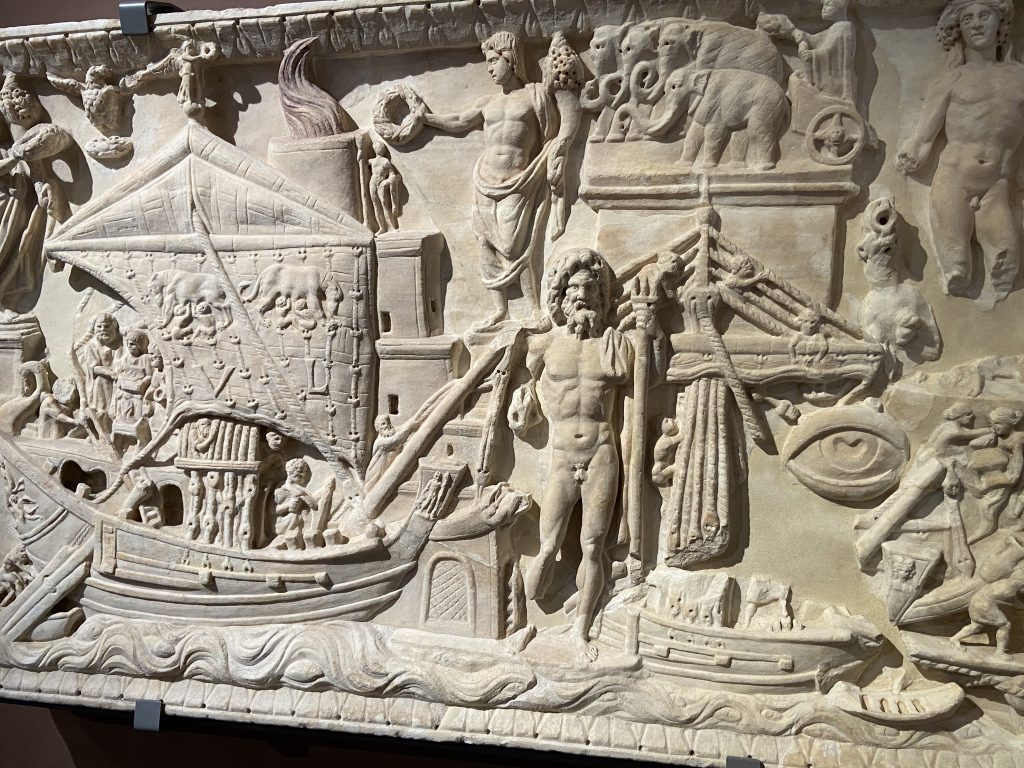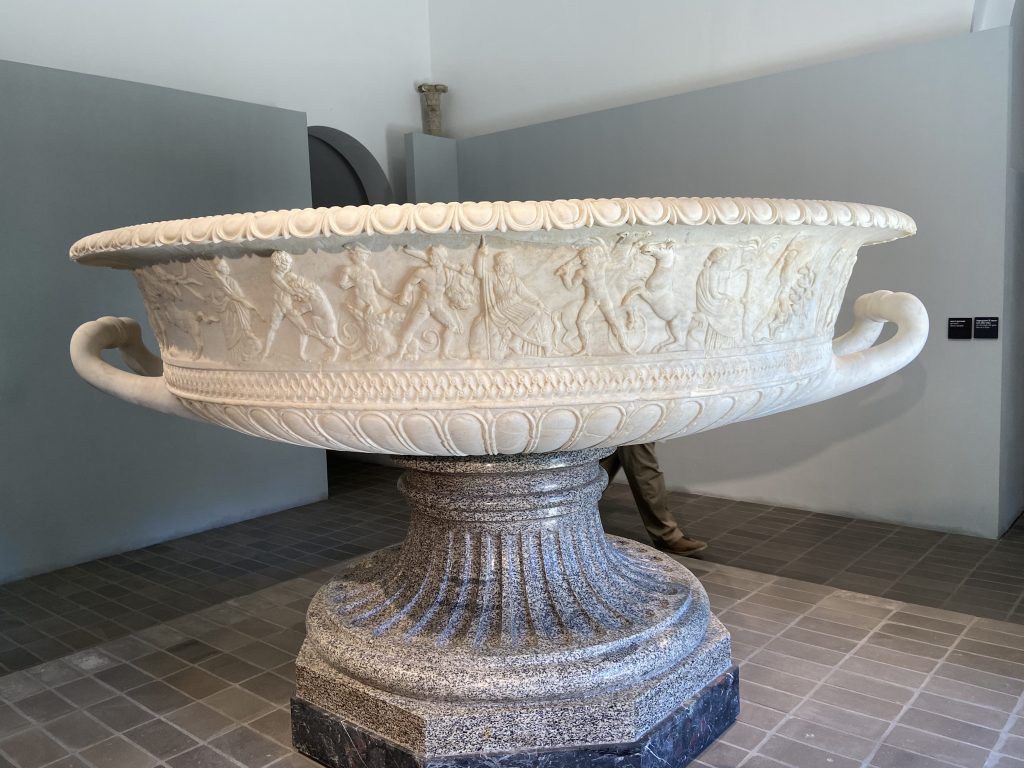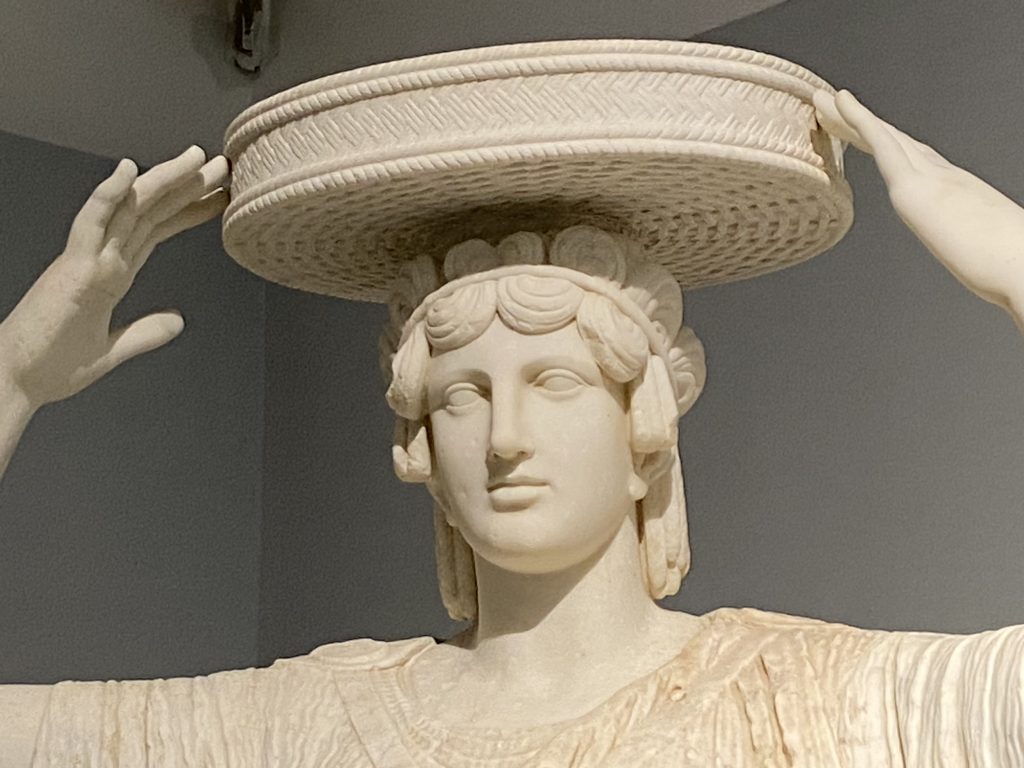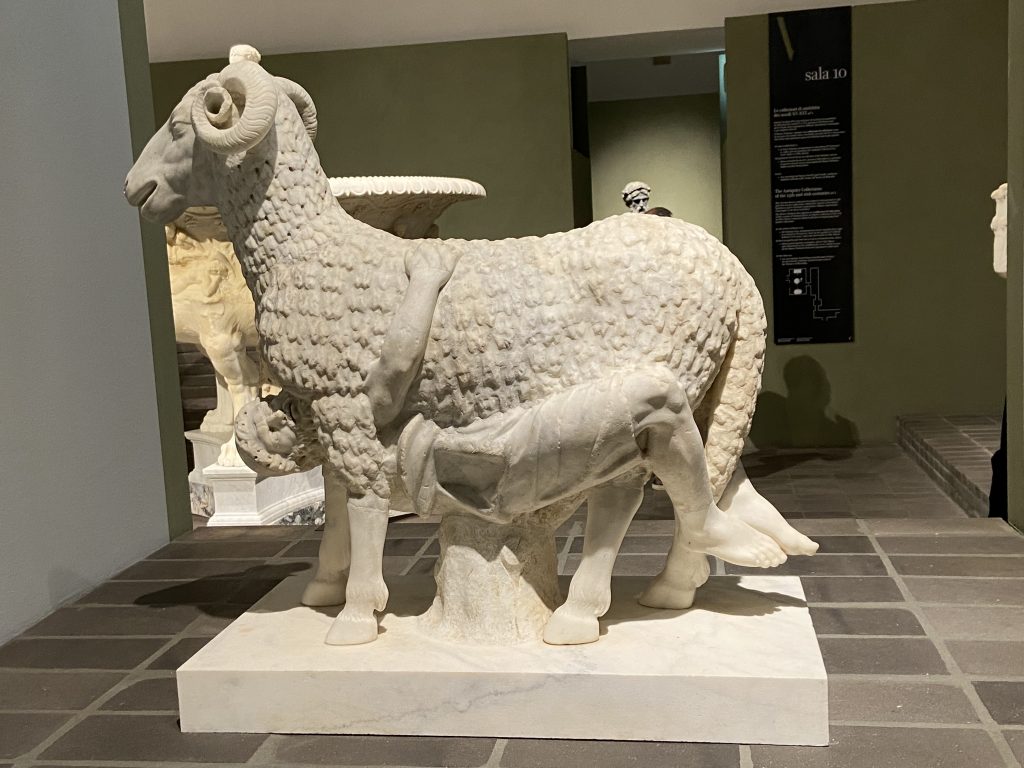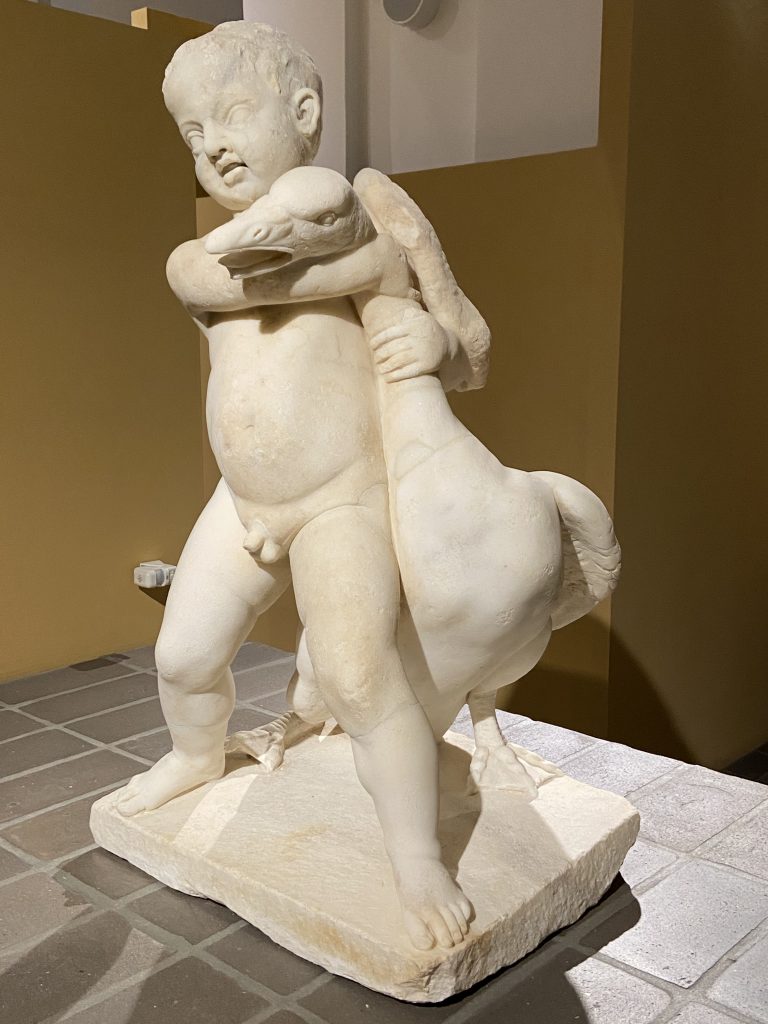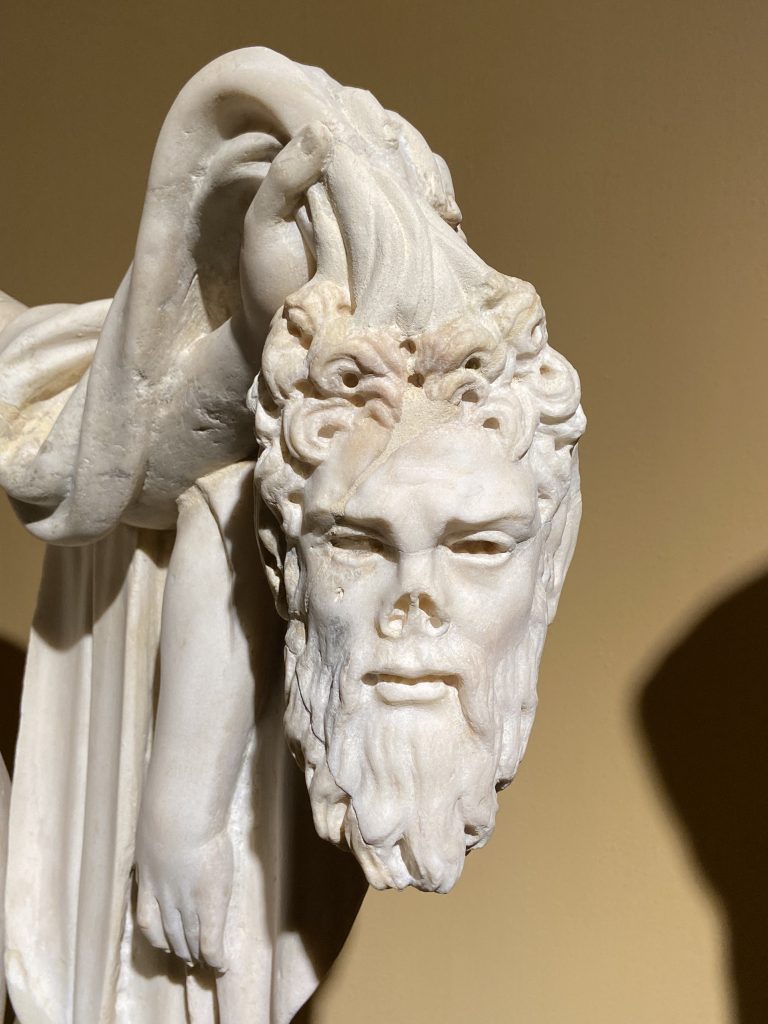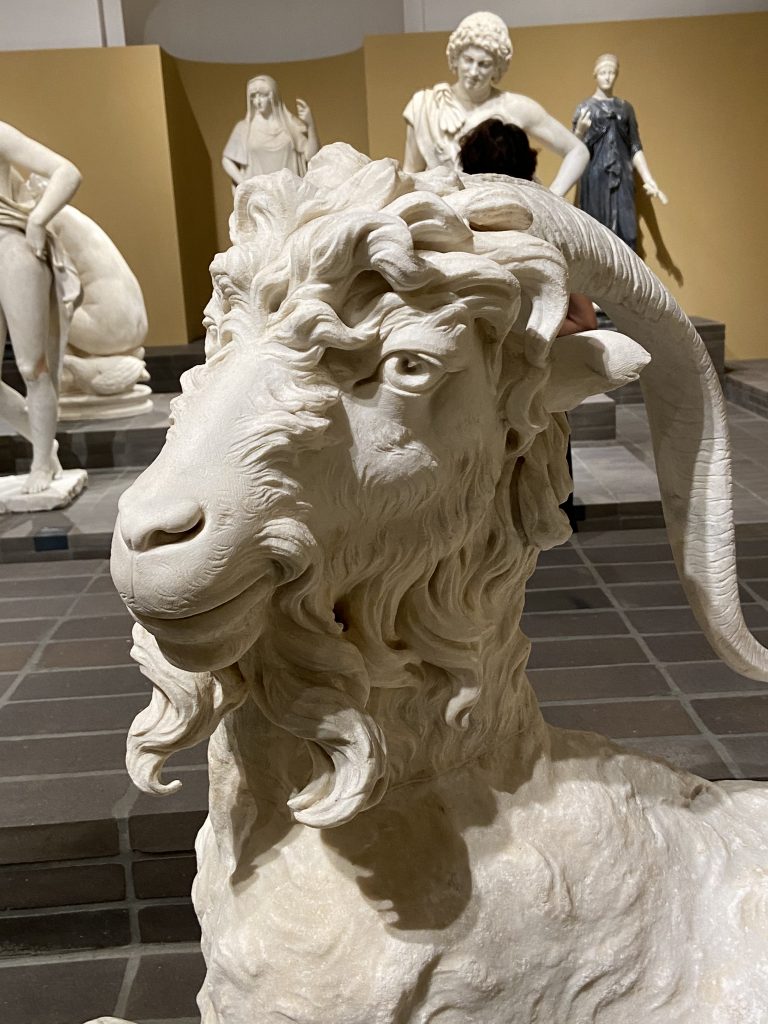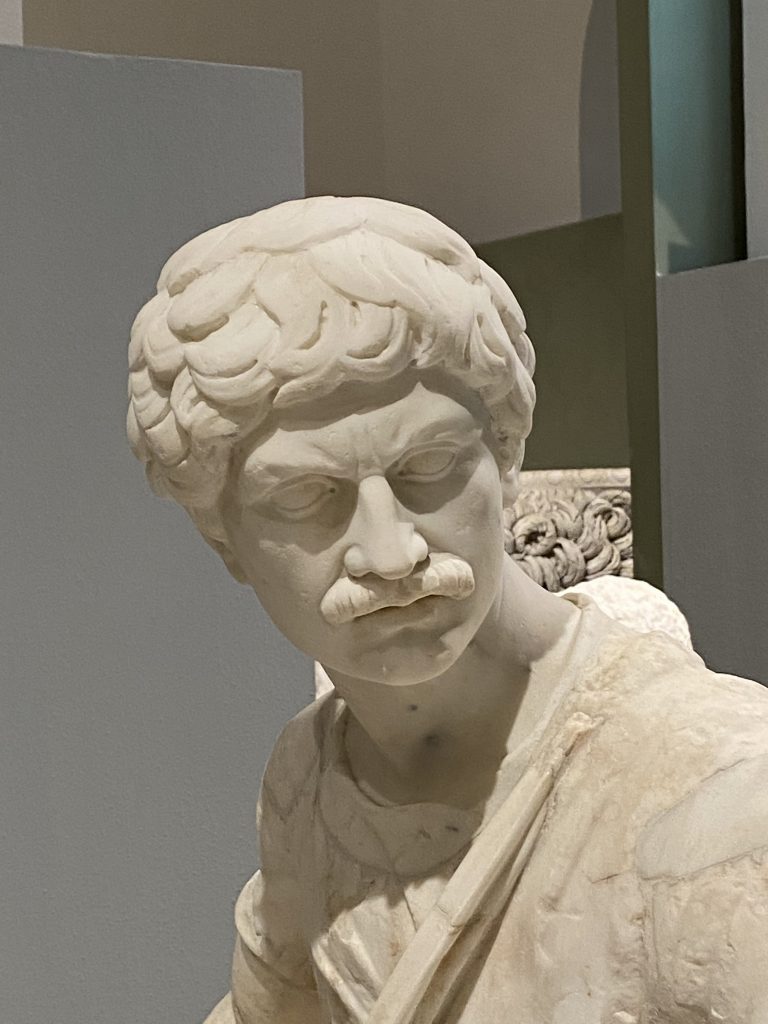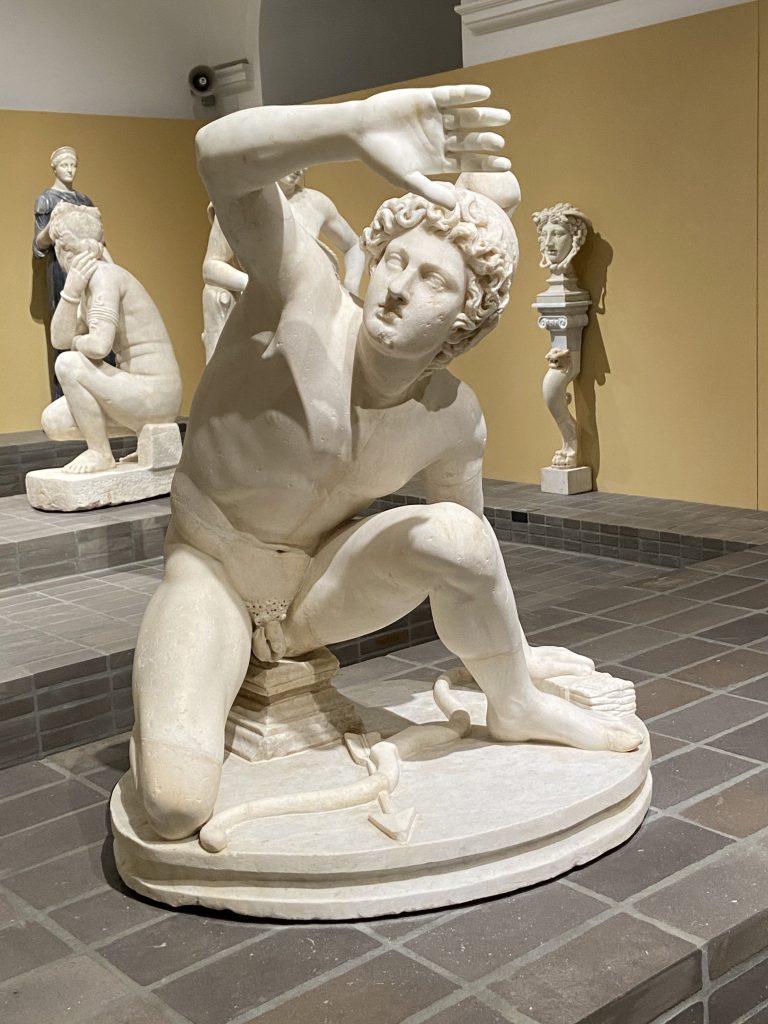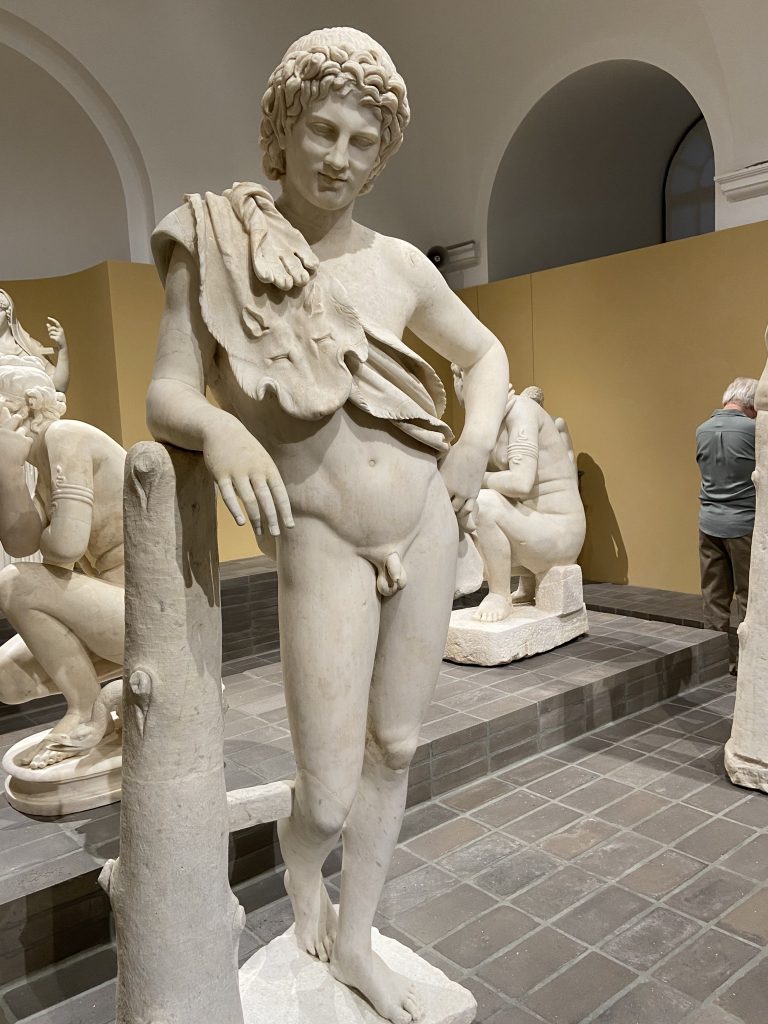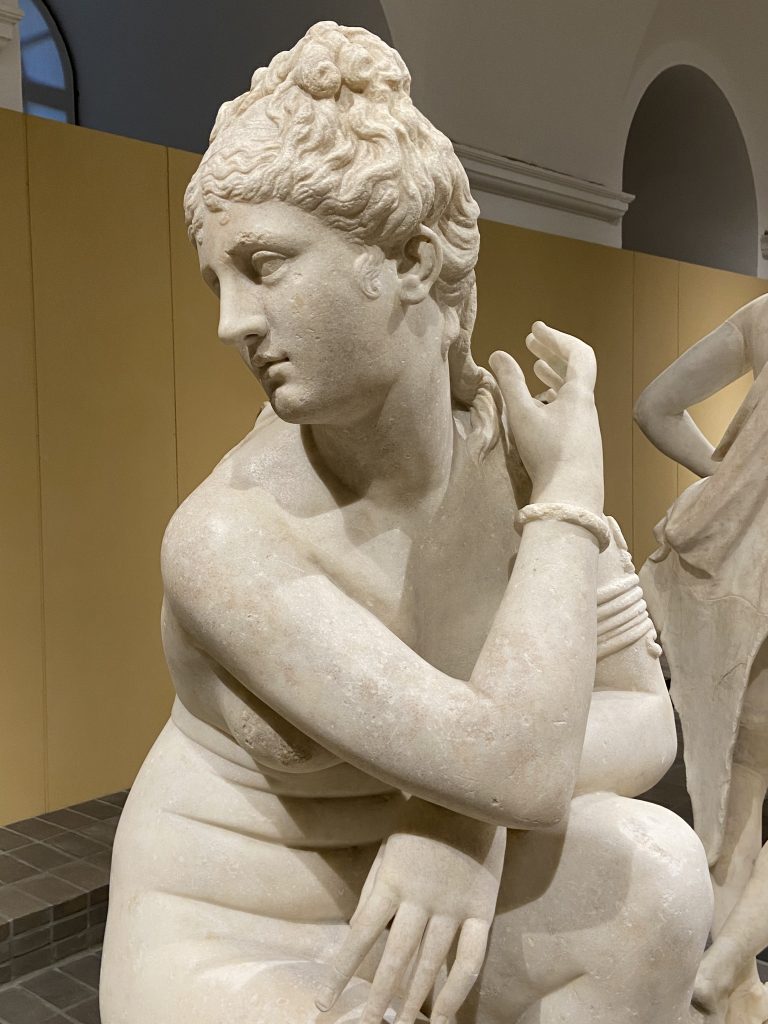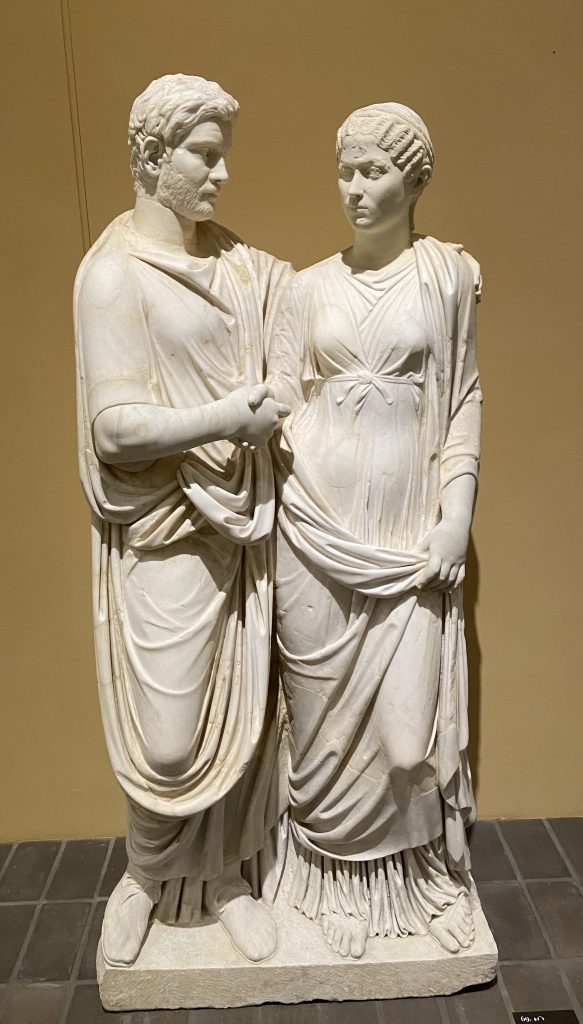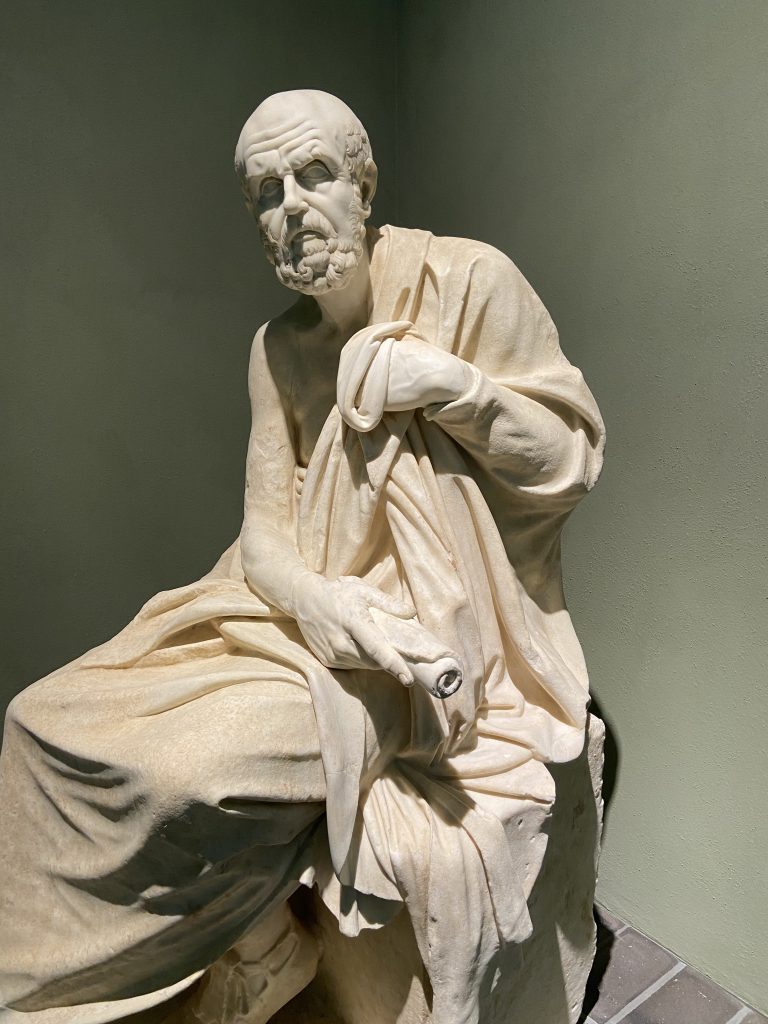 We were hungry now and had reserved a table in a restaurant nearby. Ristorante Dulcis in Fundo. Took us a while to figure out how to get off the Capitoline hill and down to the normal streets. On the way we passed a great overlook of the Forum. Amazing. And with only a couple people in it.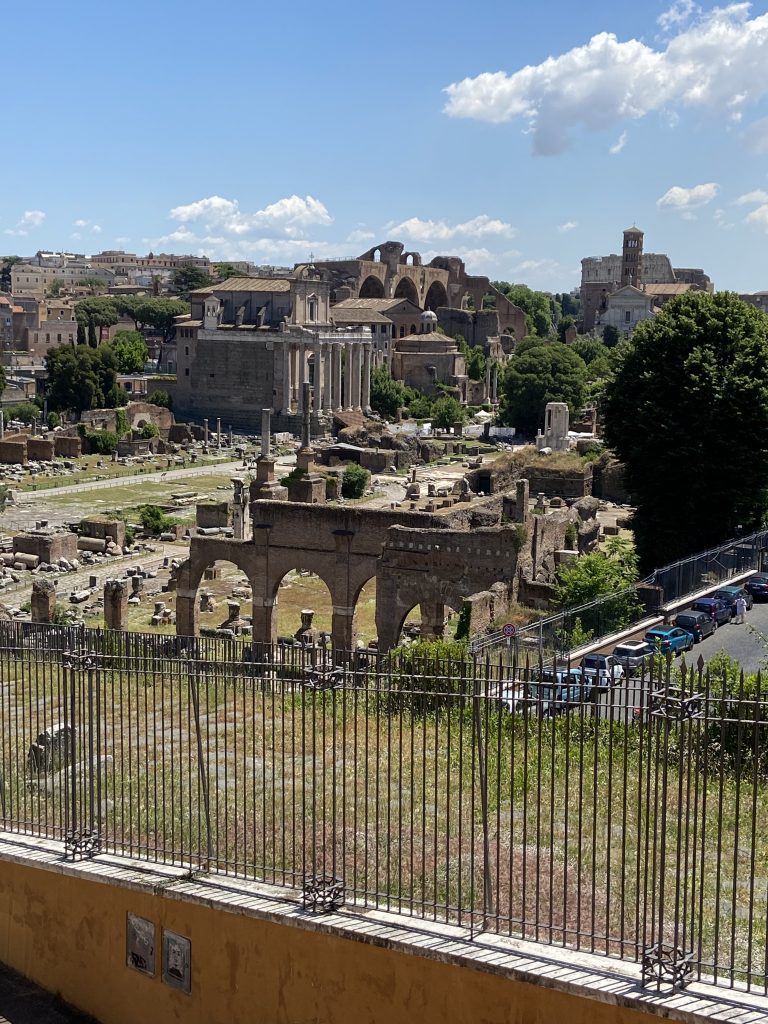 Then this place was tucked away on a small, and quiet street. Nice outside space. Yesterday was the day restaurants can serve inside, but I prefer to be outside. As we sat down, I spied, with my little eye, another patron eating a plate of oysters on the half shell. I haven't had them since my last trip home which was two years ago now. We got menus, in English. I hate English menus. So I asked for Italian ones. But the oysters were nowhere to be seen. The word for oysters is Ostriche. But when I asked they assured me I could get them. So I did! And then a plate of fat noodles with shrimp. Very good. Luther got the antipasto fruiti di mare. Seafood plate. And then a spaghetti with shrimp.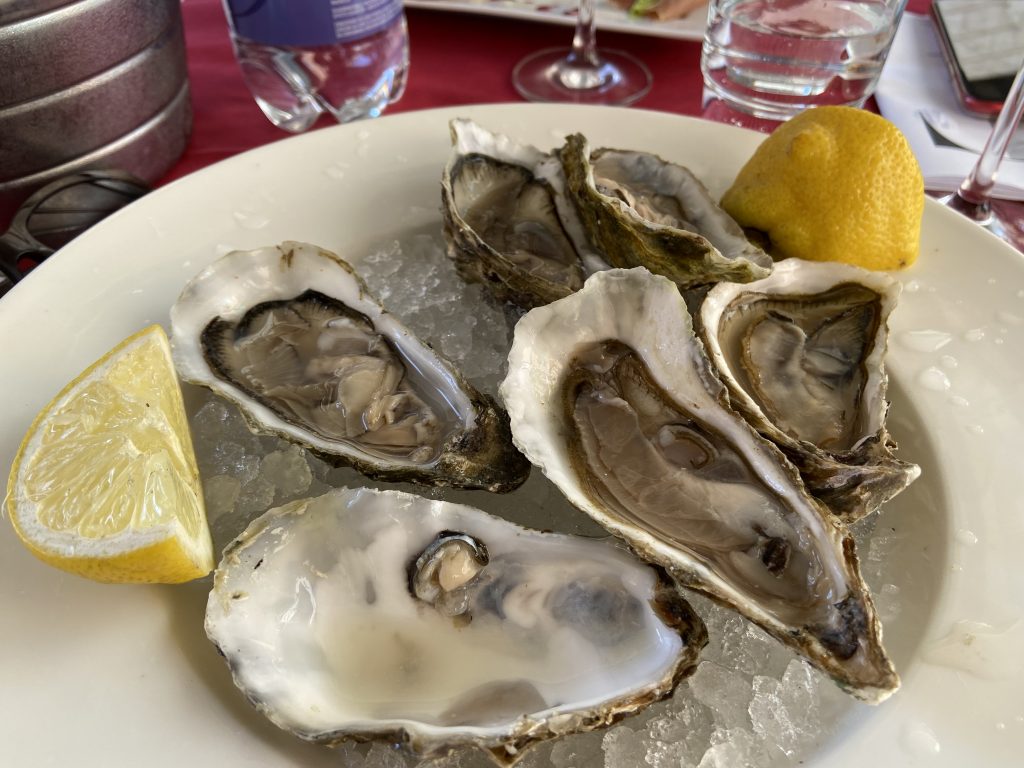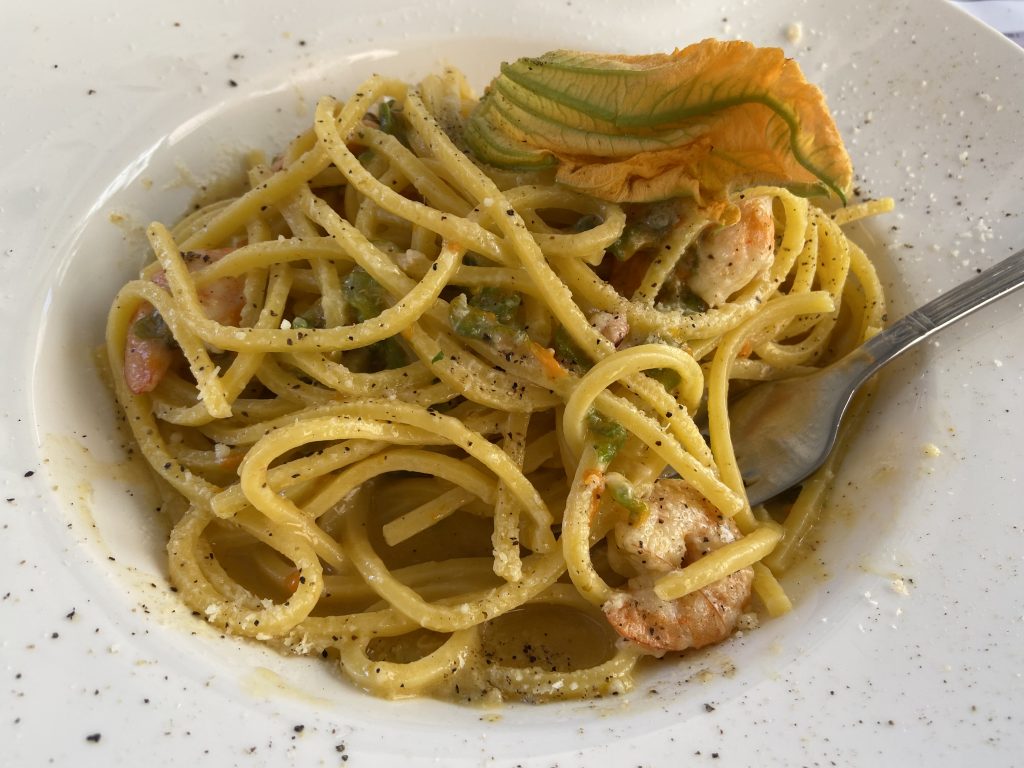 All in all the day in Rome was great fun. We returned on the 5:25 Frecciabianca and were back in Umbria by 7pm. One of the reasons we like it here is that both Rome and Florence are easy day trips. It's good to visit the big city, but I want to live in a smaller town. For me, big cities are fun only in small doses.
~~~~~~
Today is Republic day which commemorates the end of the Monarchy in Italy. The people voted to do away with them. It's a national holiday. Buona festa della repubblica! 🇮🇹