If you don't like Trip Reports you can skip this one.
WARNING: this post includes a LOT of food pictures 😁
~~~~~~~~
We left home Tuesday morning at 9:30 to catch a train from the Terontola/Cortona station. This is around a 30-40 minute drive from our house. It is on the main Rome Florence line and has free parking.
The local train from Terontola to Florence was 15 minutes late. Our transfer time in Florence from our train to the Frecciarossa to Milano was….15 minutes! 😳 We went as fast as possible. The train was a little late so we managed to get on. Whew. I adore the Frecciarossa trains. They reach speeds of 300 kph and have four classes of seats. We always go in the Area Silenzio. The quiet car. Business class. Super comfy seats.
We arrived in Milano and grabbed a taxi. All of the taxis we took here had very garrulous drivers. We got to our hotel, the Spadari al Duomo which is really nice. We stayed here on our one and only other visit to Milano. It is very close to the Duomo. Our room was nice with a balcony and a bathtub, which Luther loves. The only odd thing was our artwork in the room. A bit unsettling. Slug women. 😳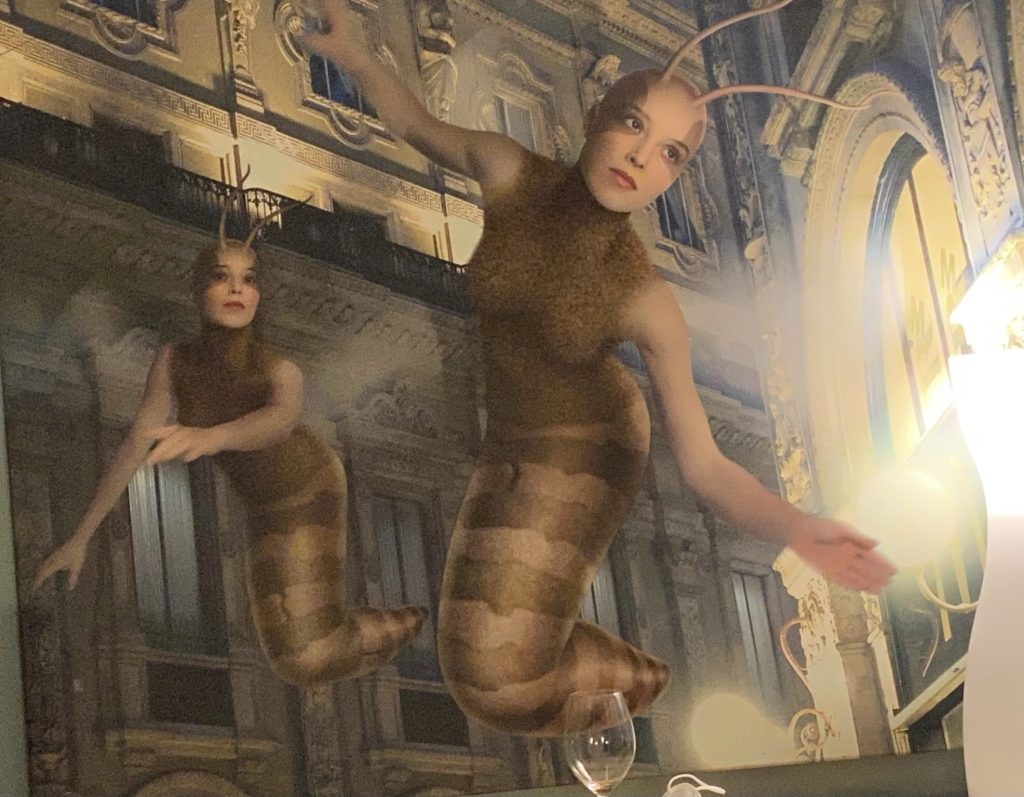 We immediately set out for a giro around the neighborhood. We found and visited the famous Galleria Vitoria Emanuele II. A shopping *mall* under high glass domes. Very fancy. I took a bunch of photos of the fancy wares…and some not-so-fancy wares.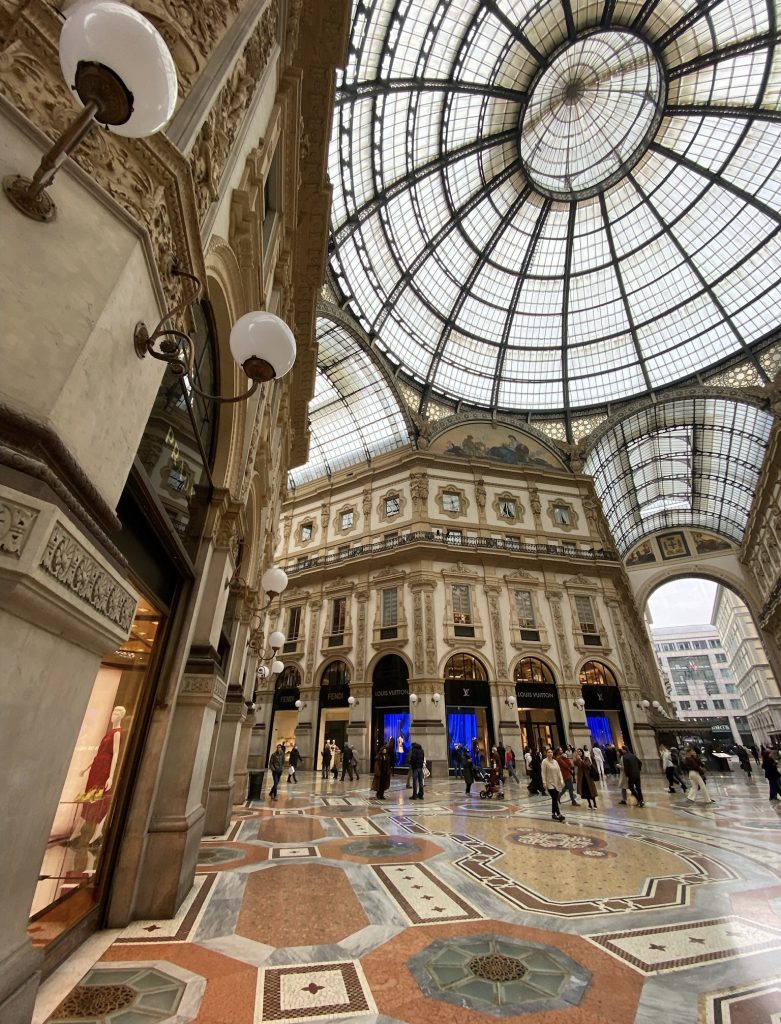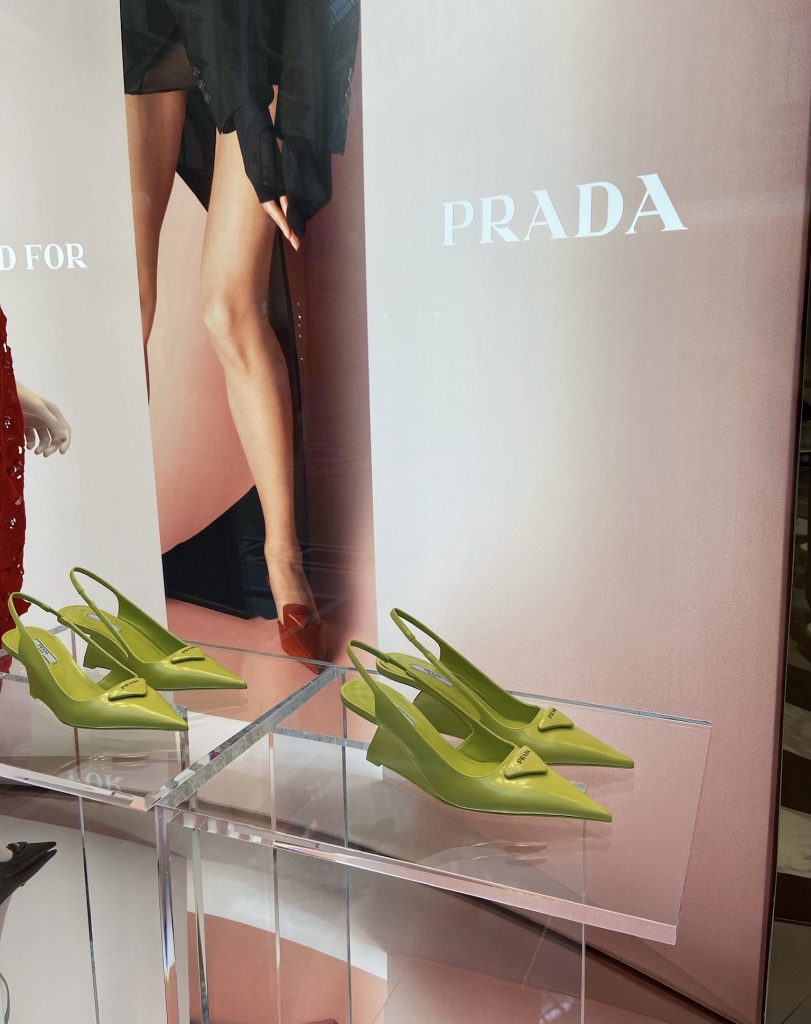 The hat below. It looks like a hat I'd wear fishing. Prada. €460.00. Uh huh, right.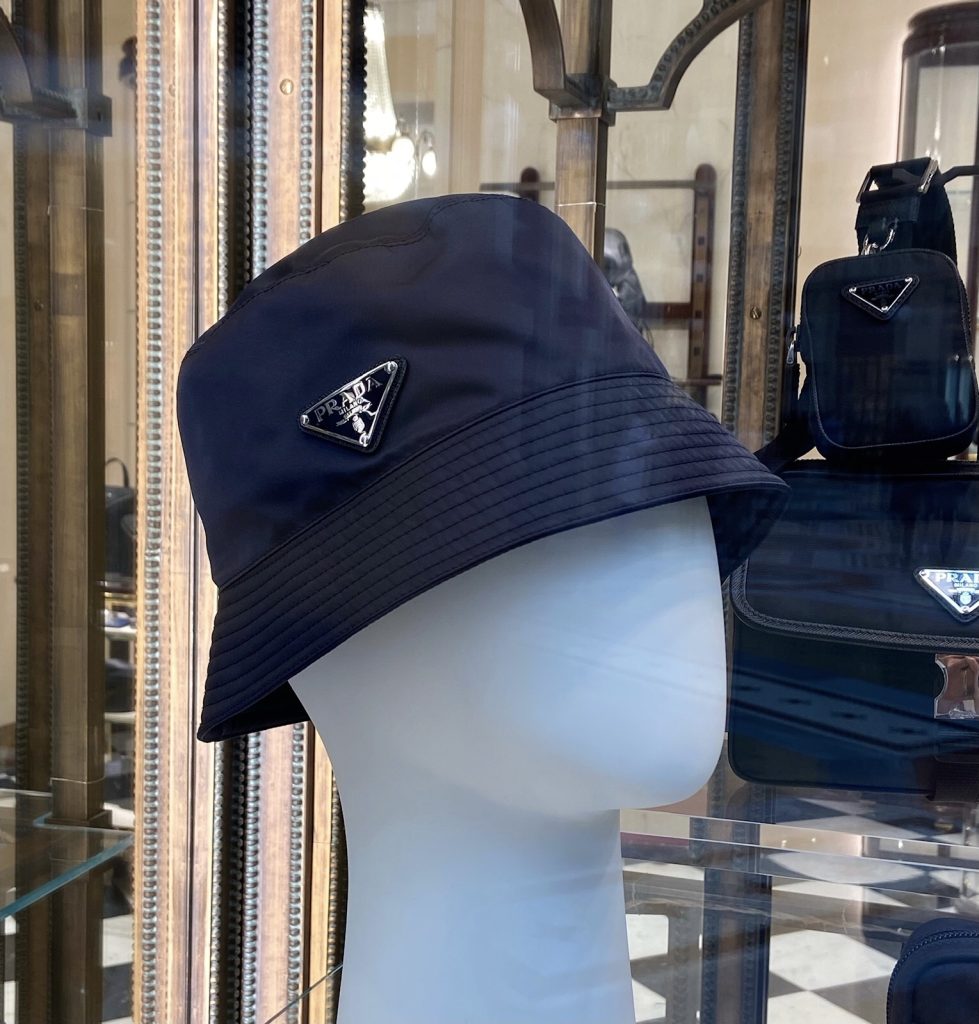 Surprisingly I didn't buy anything. But Luther bought a book and some Cuban cigars. Afterwards, on the advice of one of the nice folks who read this journal and leave comments, we went to Aperol Terrazza. It is up on the 3rd floor and has outside space just next to the famous Duomo. They are known for the ubiquitous drink, the Aperol Spritz. I chose something different but we sat outside and it was a fun thing to do. They had nice heaters that keep people warm-ish.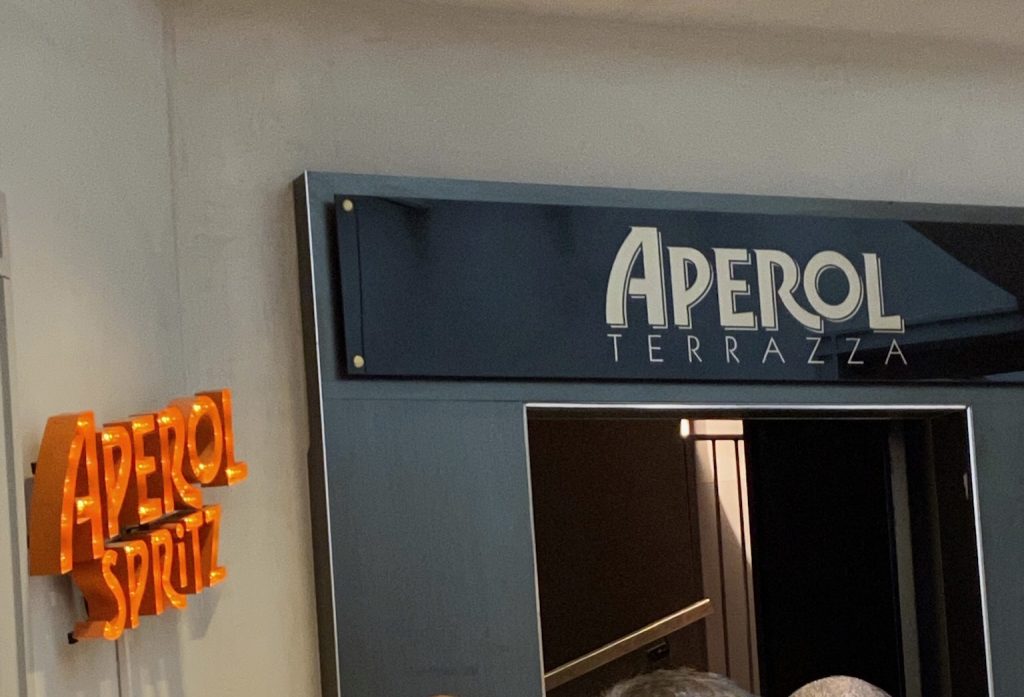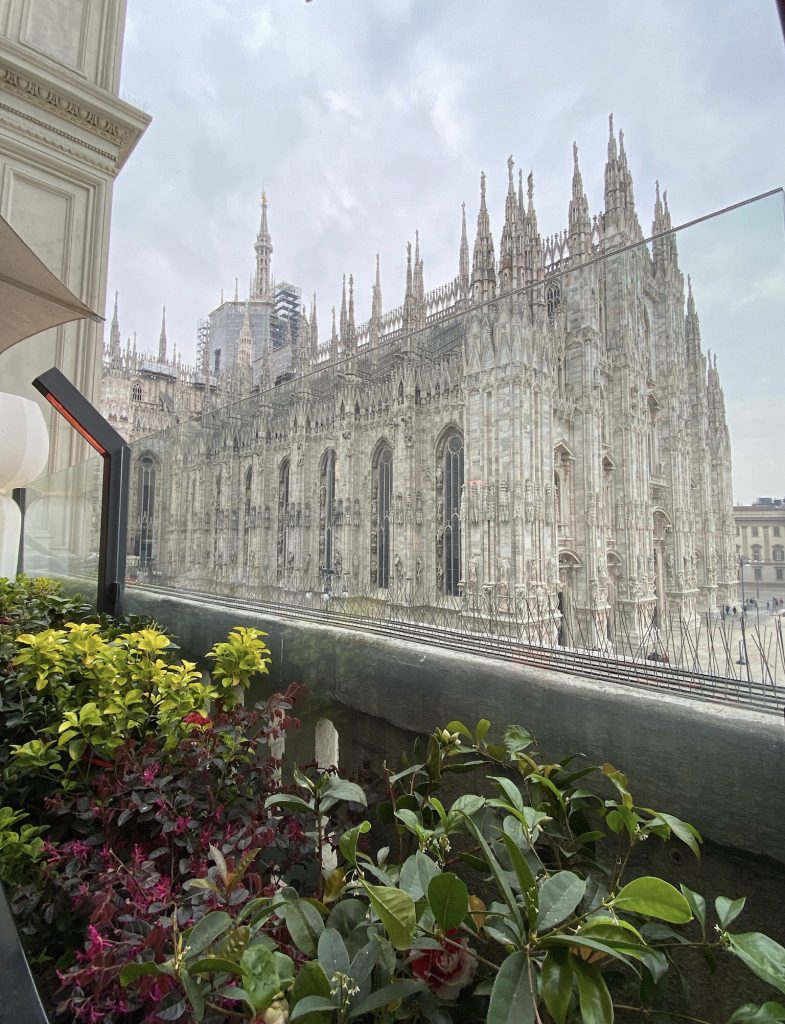 Walking through the enormous space in front of the Duomo we noticed some young men. I was taken by the outfit of one of them!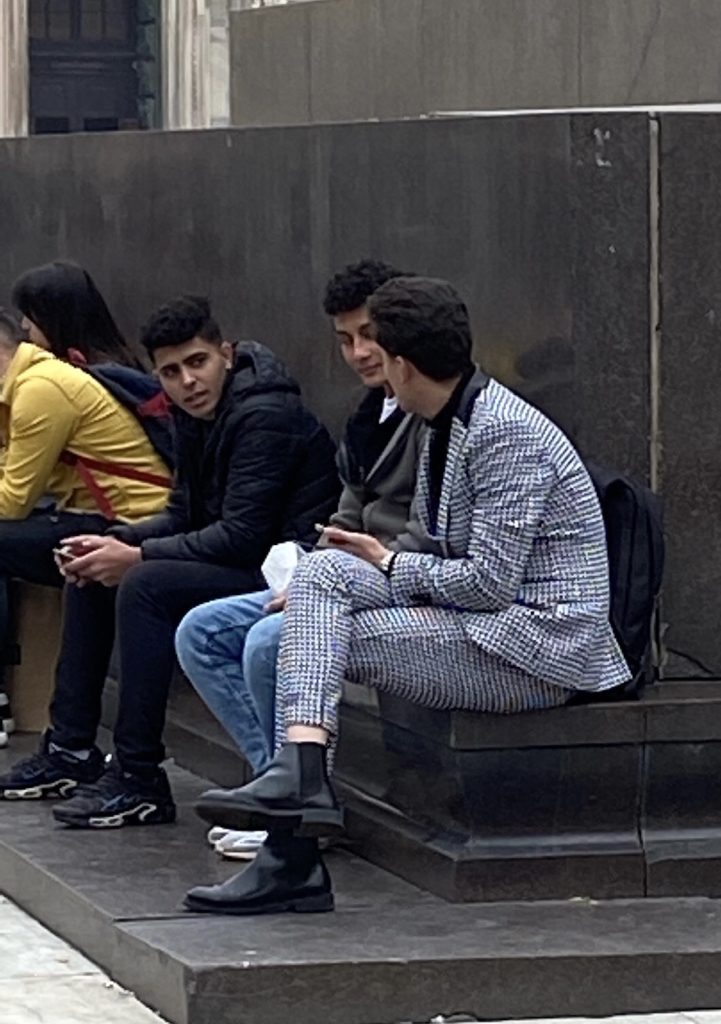 We returned to check out the shop next to our hotel. It is like a very, very upscale gourmet market. It has a big basement area with wines. Upstairs there is a produce area, candy area, all kinds of prepared foods, veggies, meats, seafoods, salads, the biggest cheese selection I've ever seen, bread and some cured meats. Cool place where you can drop big bucks.
Back in our room and while waiting for dinner we ordered a bottle of wine and had a glass before we took a taxi to our restaurant which was chosen by Luther, the Ristorante Niko Romito in the Hotel Bulgari.
Just before we arrived we came to a gate. No one is getting in if they are not expected or a taxi. I realized this was a super high roller enclave. Then we went down a short street which dead ended into a botanical garden. The hotel was secluded and quiet. There was a circle in front of the hotel and all around they had crammed in cars. Parking is scarce in Milano and there aren't many hotels which offer it. And let me tell you, these were not your everyday Chevy. There was a gorgeous Lamborghini next to a Bentley. And a very odd car which was a two seater with a huge whale tail and air scoops you could put a small child into. It was right hand drive with British plates.
Anyway, I digress. Inside the people were friendly. The restaurant was beautiful. And the service perfect. It was a very good dinner. One of the best I've had. Here are pictures of the dining room. The wine we had and the gifts from the chef. Lots of good breads and a good strong olive oil. Bread sticks and crackers. They brought a bowl of broth they were very proud of. The list of what went into it was long and interesting. The actual product tasted a lot like Swanson chicken broth…🙂 Sorry Niko! My antipasto was a raw shrimp dish under shaved citrusy lettuce. The sauce was sublime. Then a sea bass which also was wonderful. Finally I had the marscapone ice cream with sour cherries. Perfect ending. Pictures! (Captions at the bottom)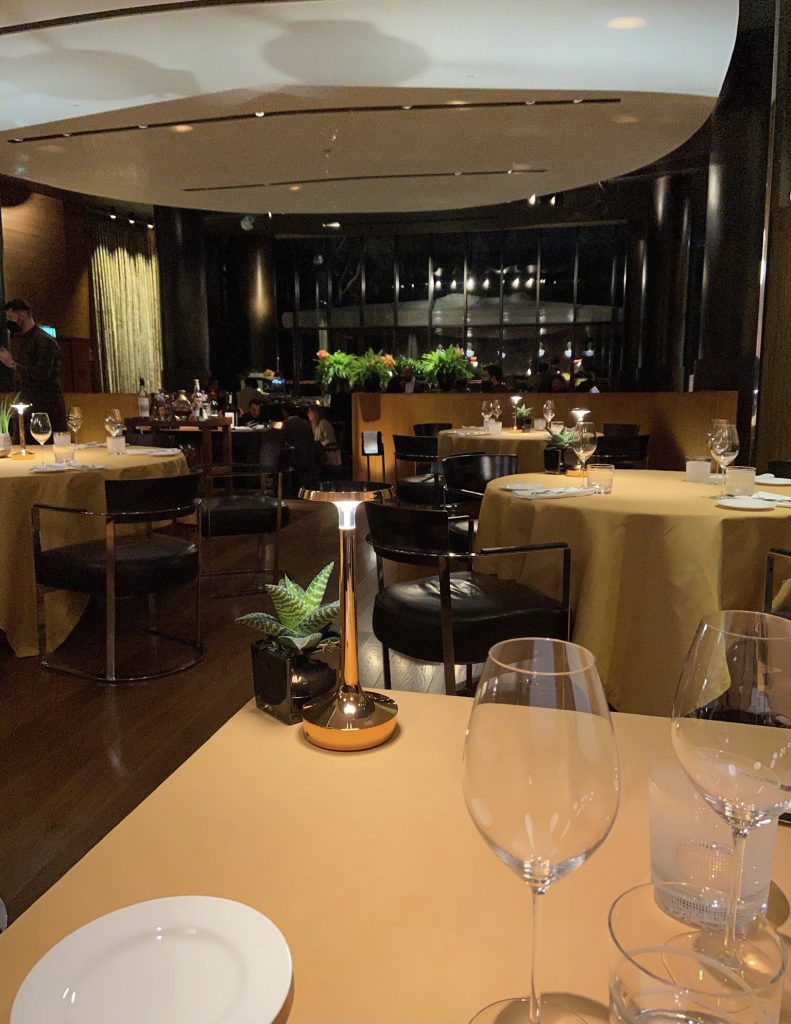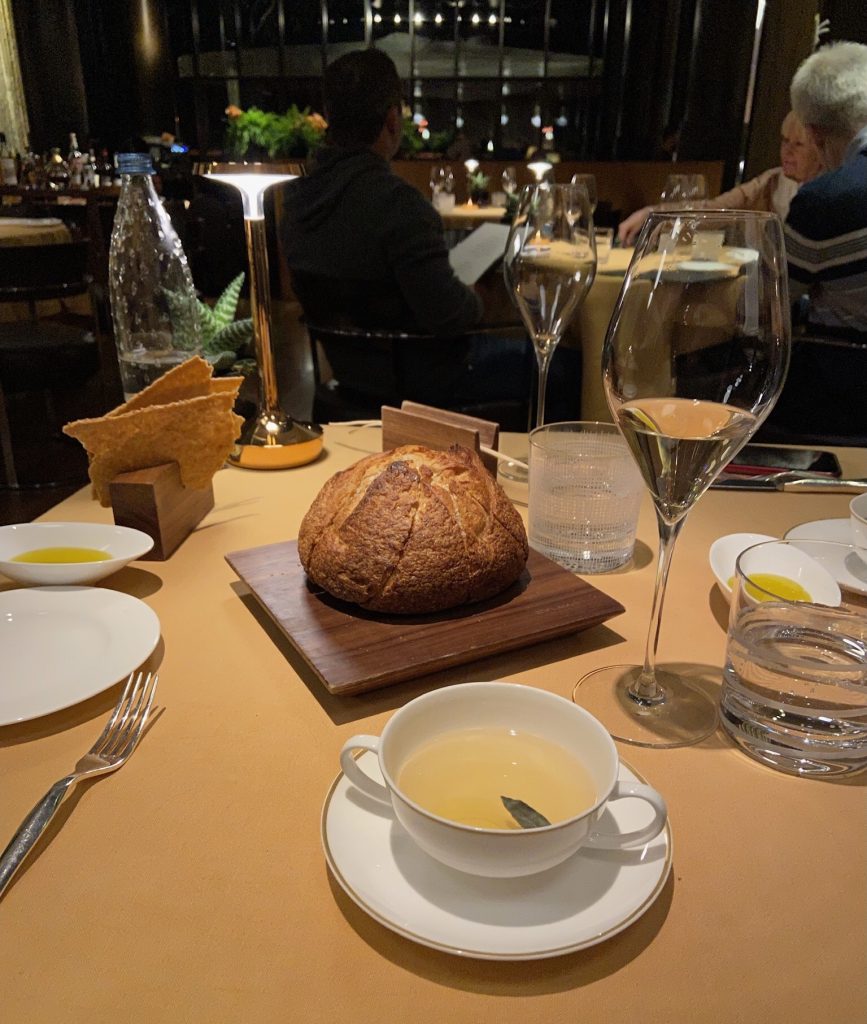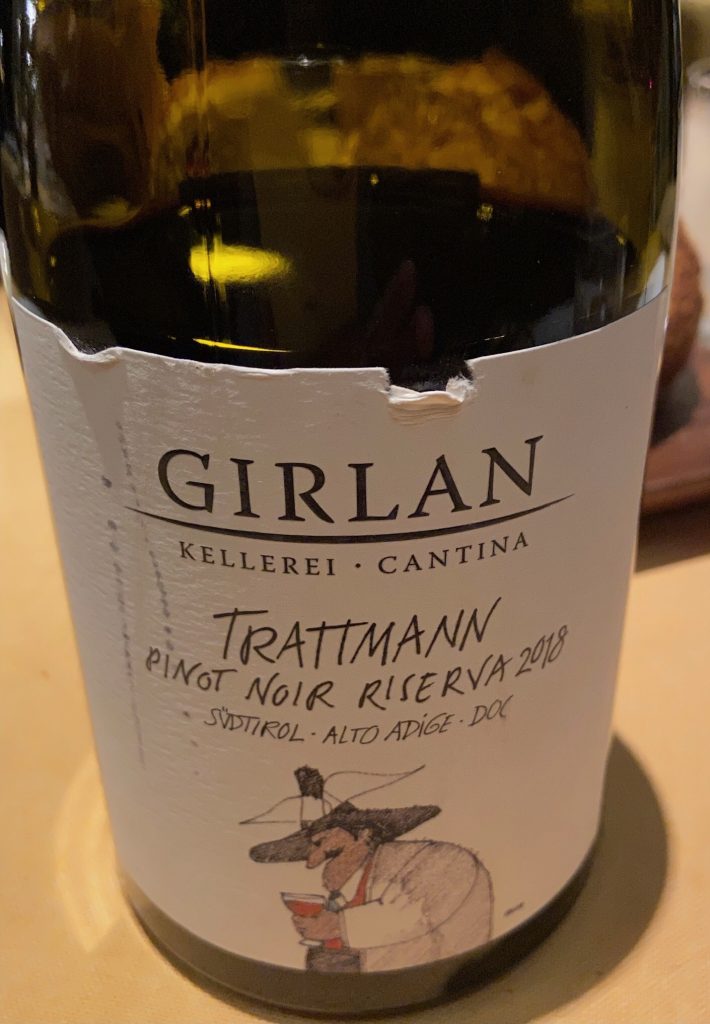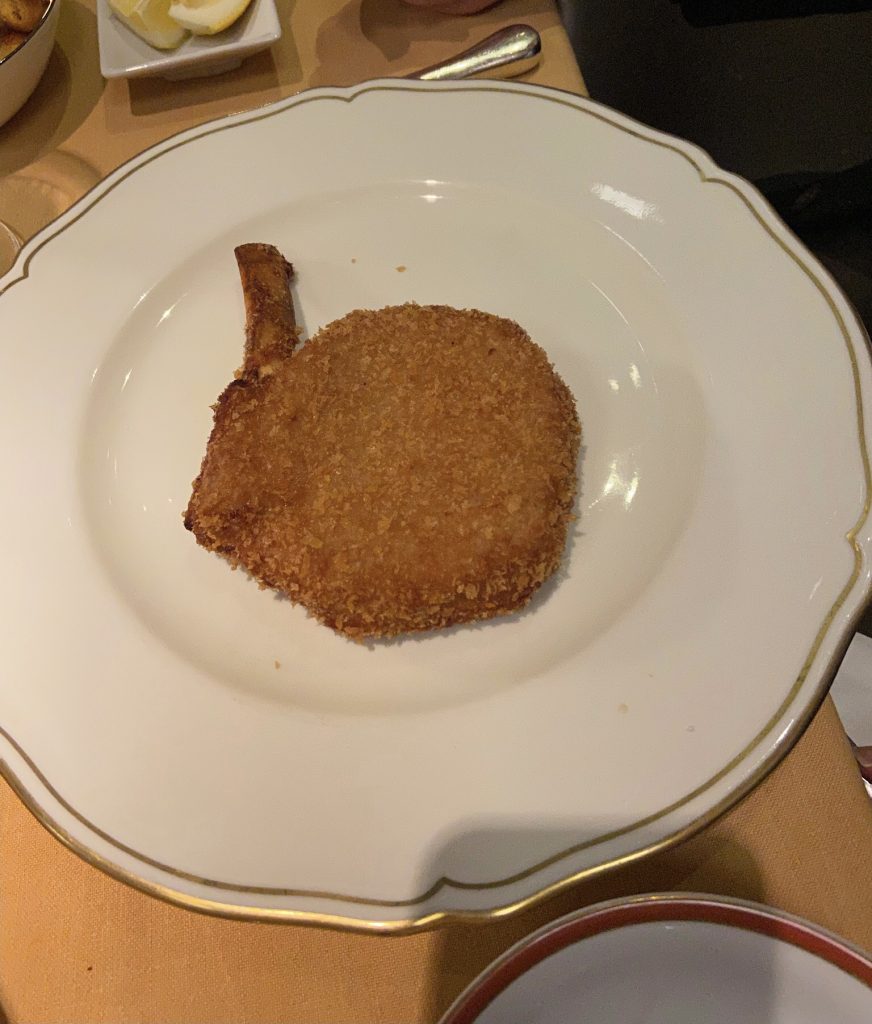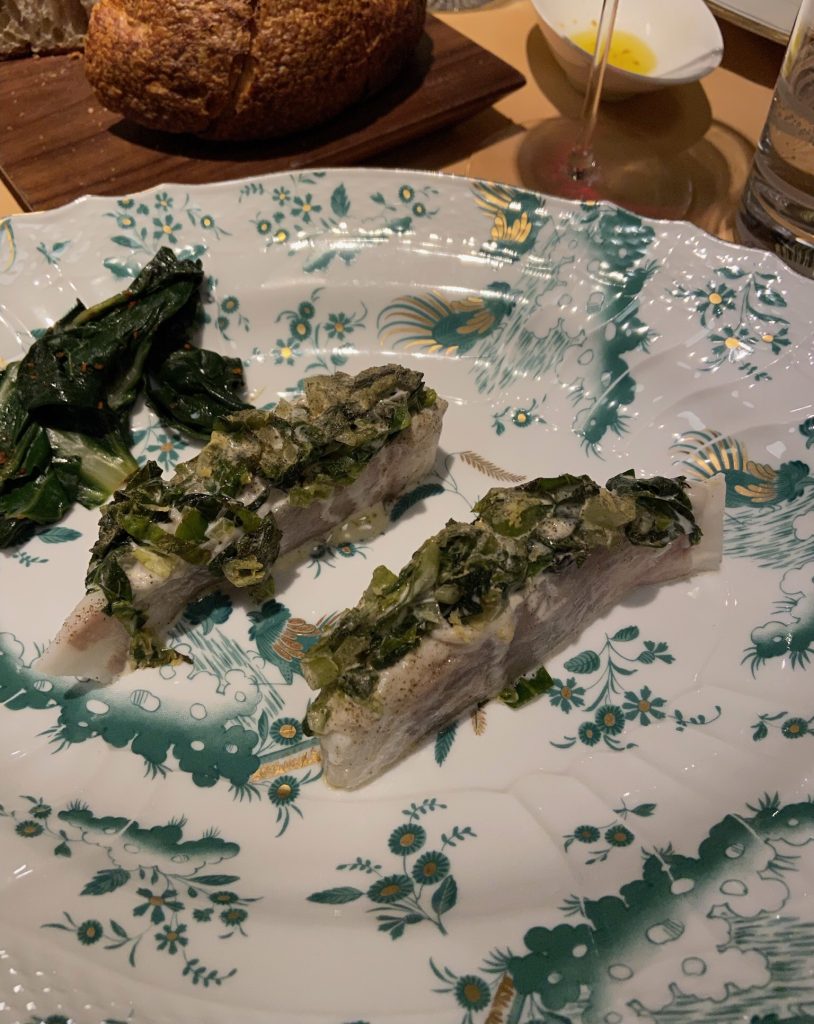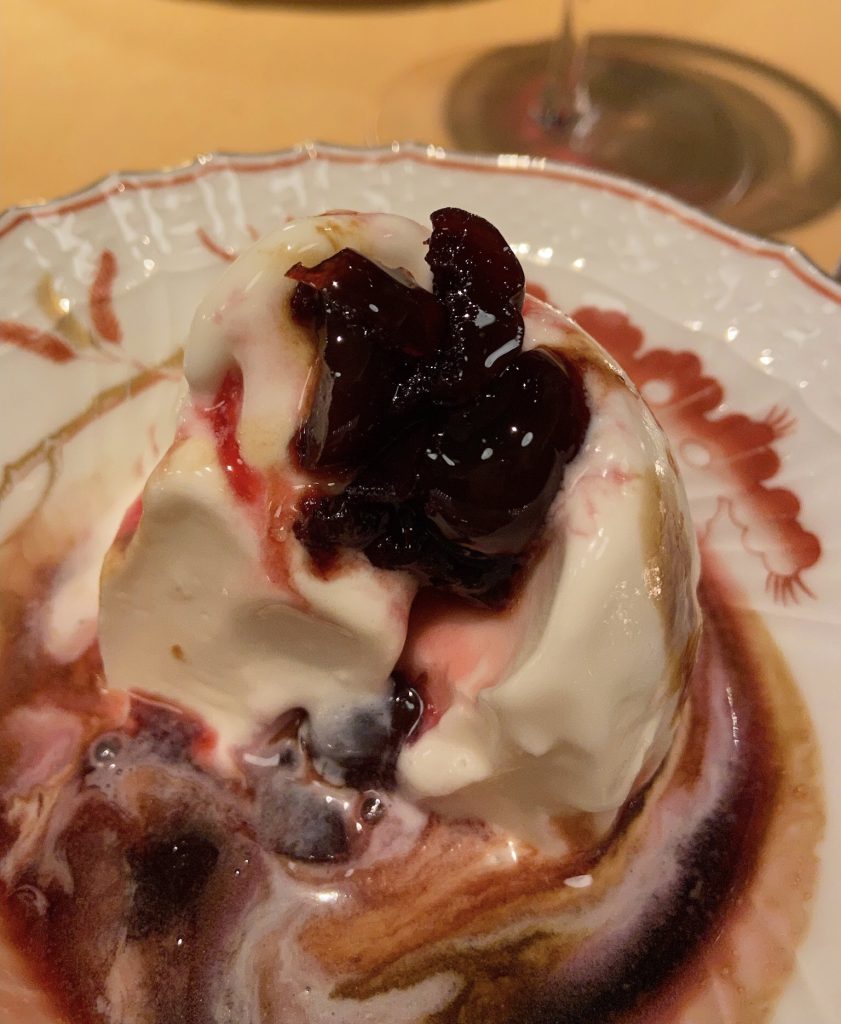 Wednesday March 16
Today we had many plans and reservations for tours. We skipped breakfast and headed out for our appointment to see the Duomo. We had ordered an audio tour. Things did not go as planned. We went into the cathedral, which I must say was pretty darned magnificent. The columns supporting the roof and separating the nave were like looking through a forest of giant redwoods. They are each 50 yards tall. Half a football field! We realized we couldn't get the audio tour inside and each had to go out to get it. The guard would only let one of us go at a time. I went first, managed to get the guide and return but then the *outside* guard didn't want to let me back in. After a long argument he let me in. Then Luther got his and returned. By that time a funeral had begun and all the interesting parts of the Duomo were closed off. Bad luck. But we used the audio tour the best we could and explored inside and out.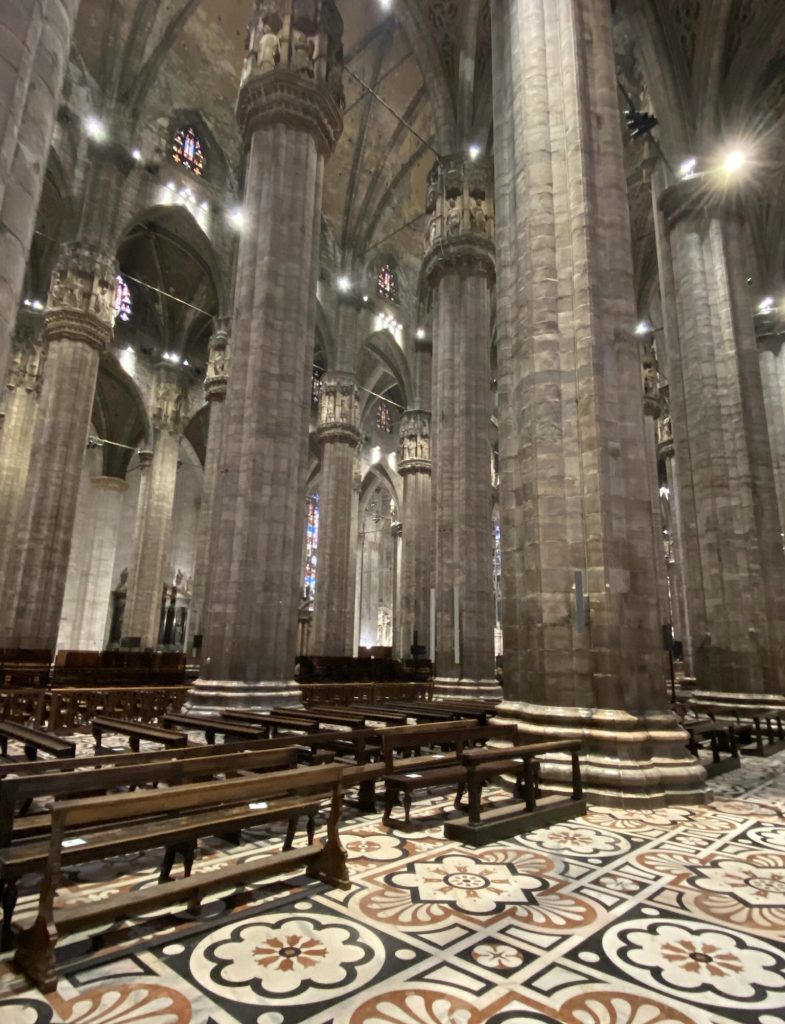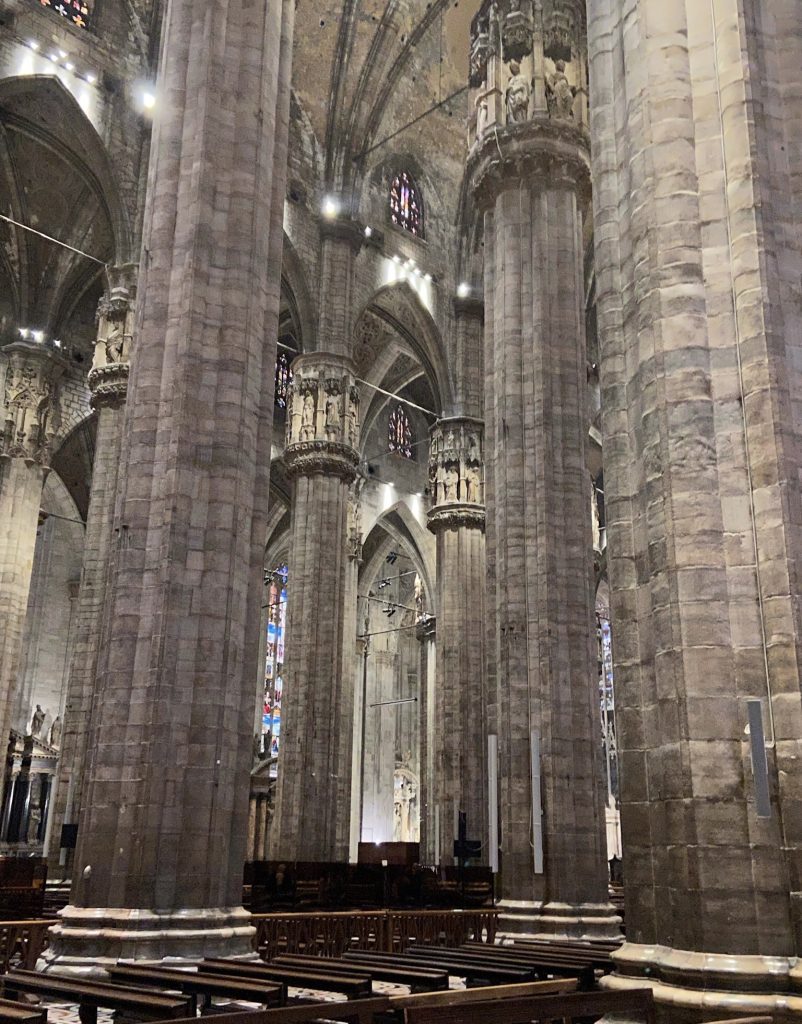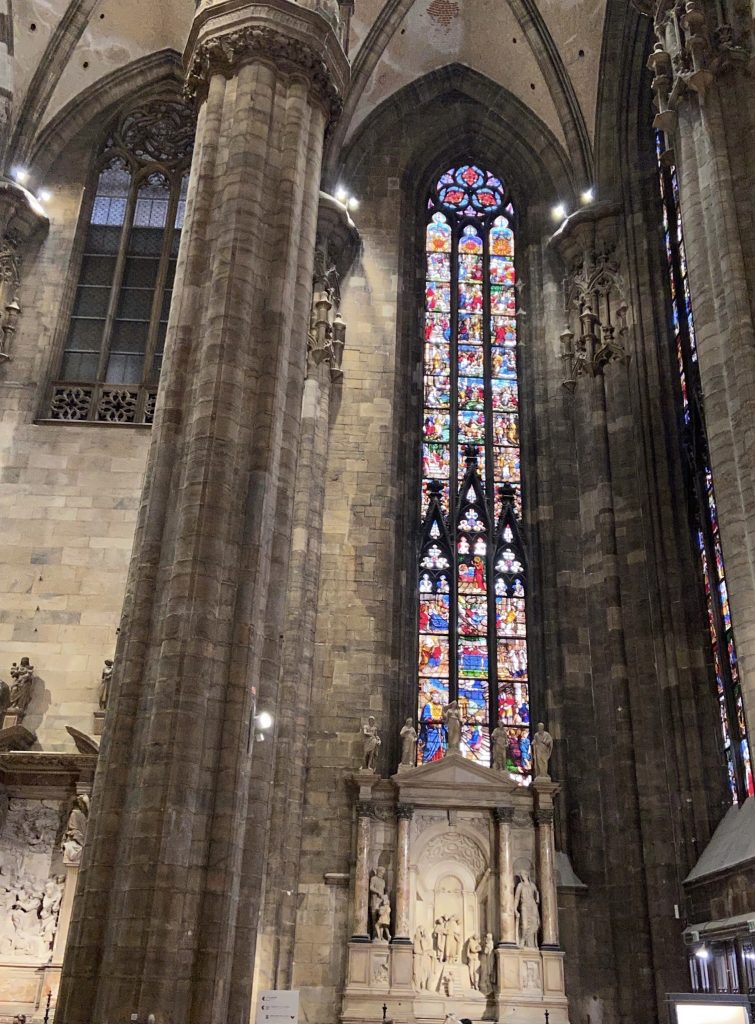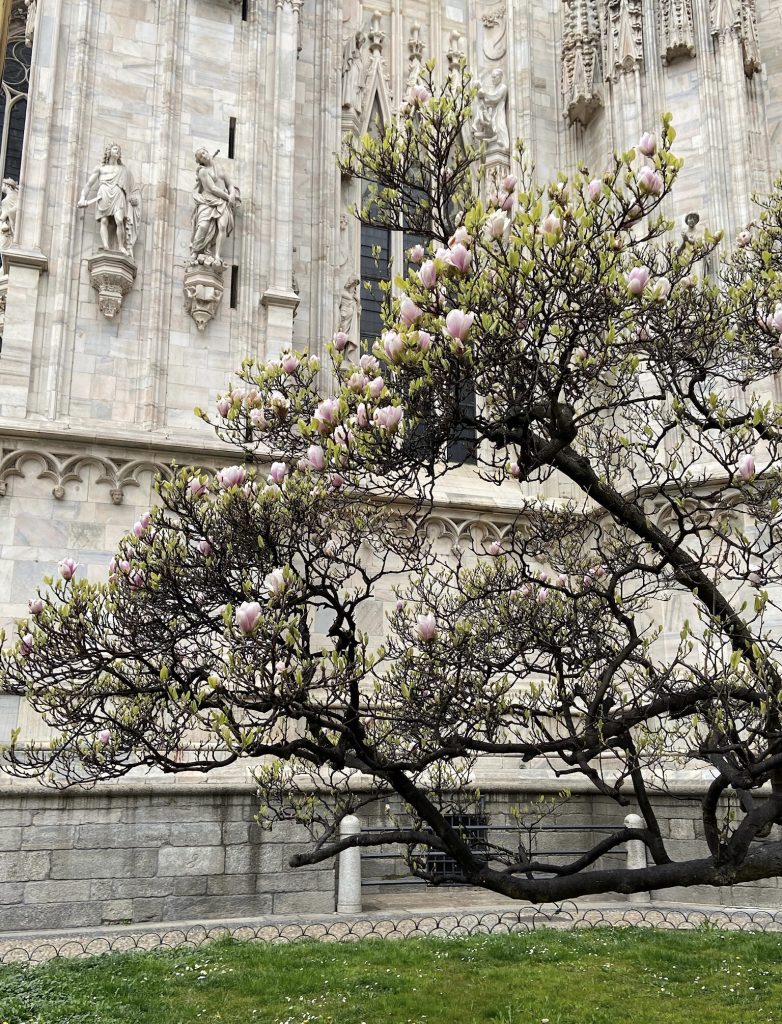 Afterward we headed to Santuario di San Bernardino alle Ossa, a church with an ossuary of hundreds of bones. Interesting to see.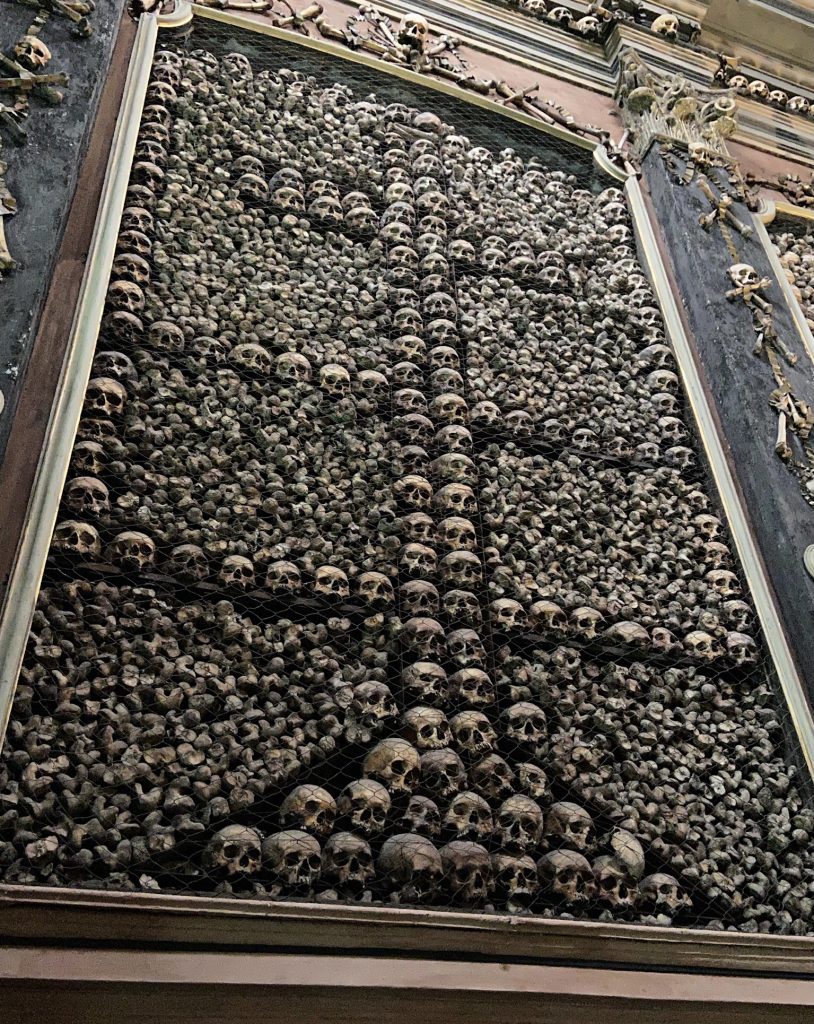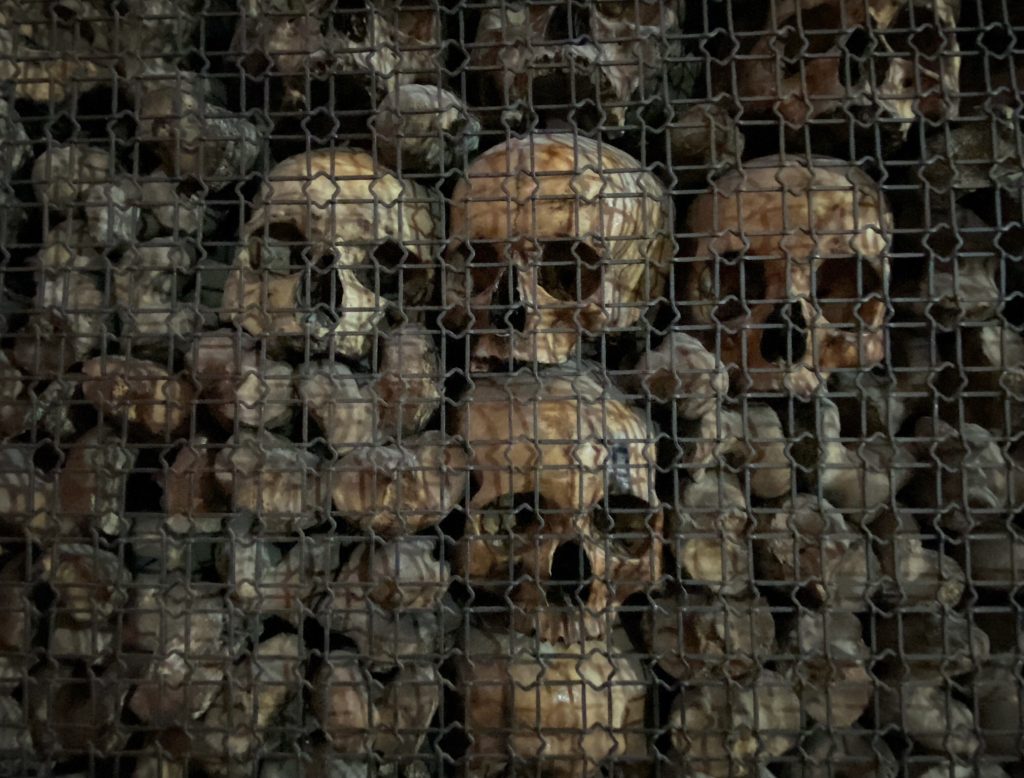 Then we circled back and tried to visit another church but it was closed. We bought some sandwiches for lunch because we wanted to save ourselves for dinner.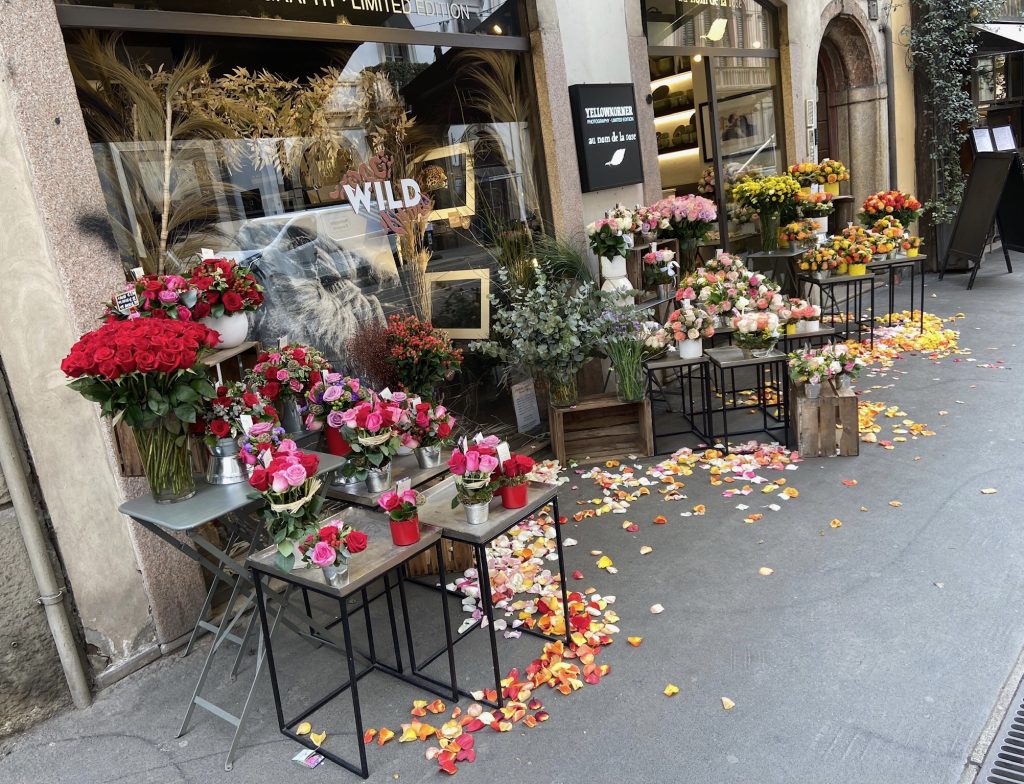 At 3:45 we had reservations at Santa Maria delle Grazie to see Da Vinci's Last Supper. We have all seen prints of the fresco of course, but to see it in person — it was pretty amazing.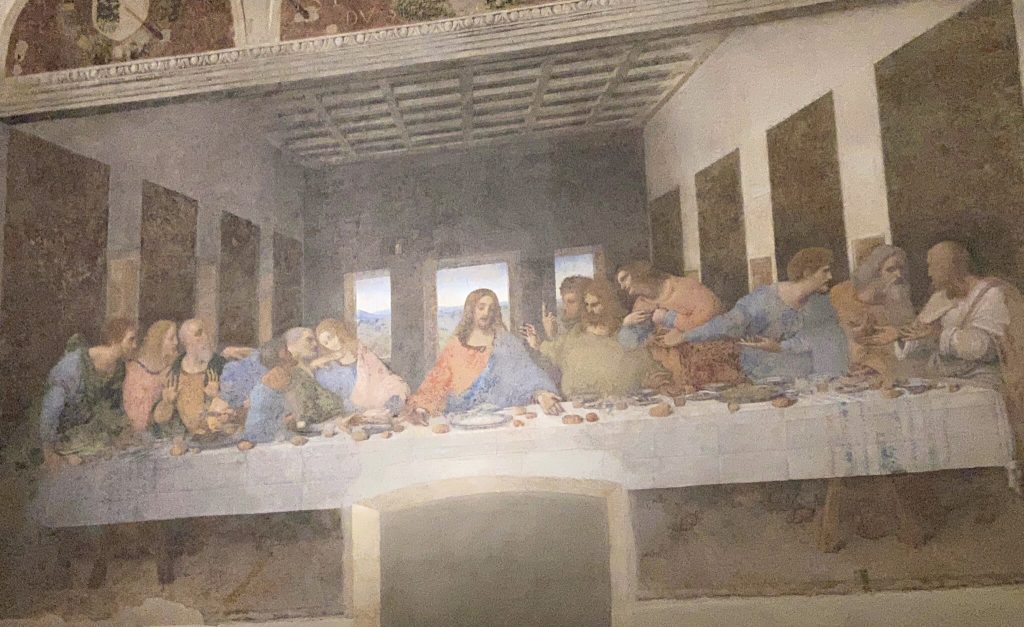 On our way back I passed a store with beautiful jewelry. All hand made, one-of-a-kind pieces. I decided to buy a pendant. I love it!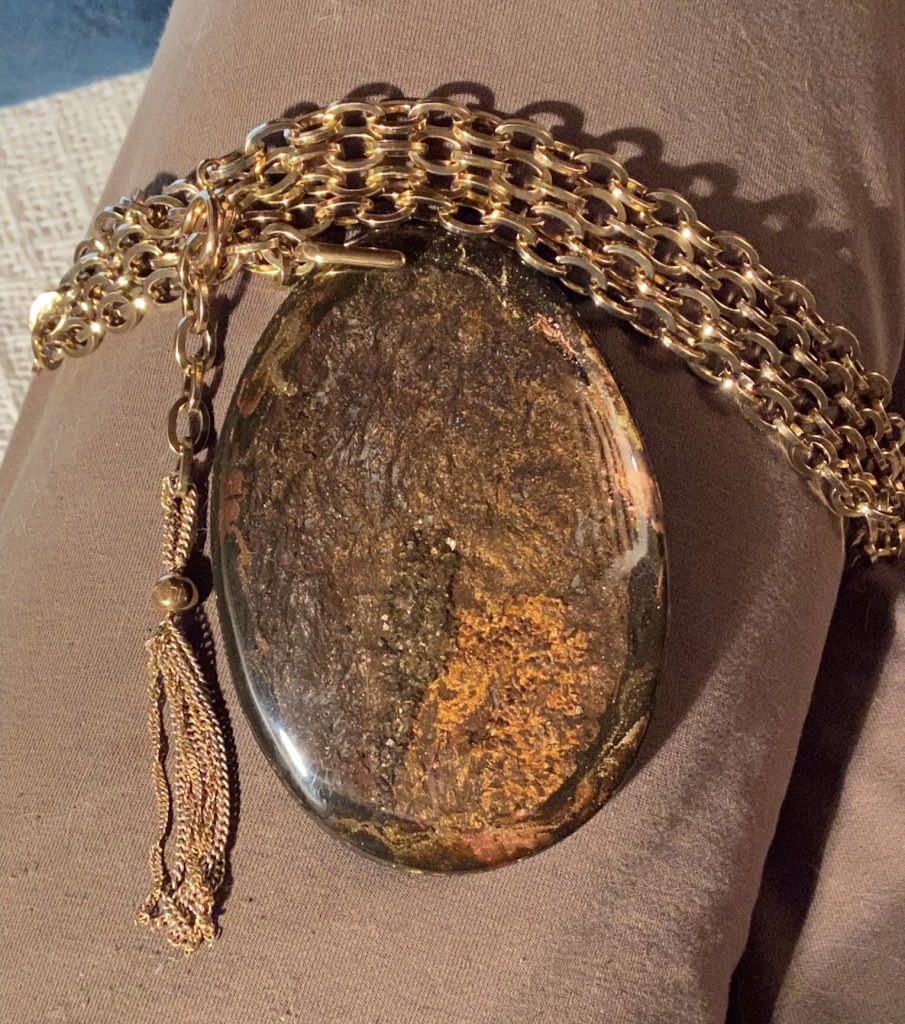 Dinner at a Michelin one star Restaurant – IYO. The only one star Michelin Japanese restaurant in Italy. My choice and we decided to both go for the nine course "let them just feed us" menu. We really aren't terribly savvy at Japanese food. Except Sushi.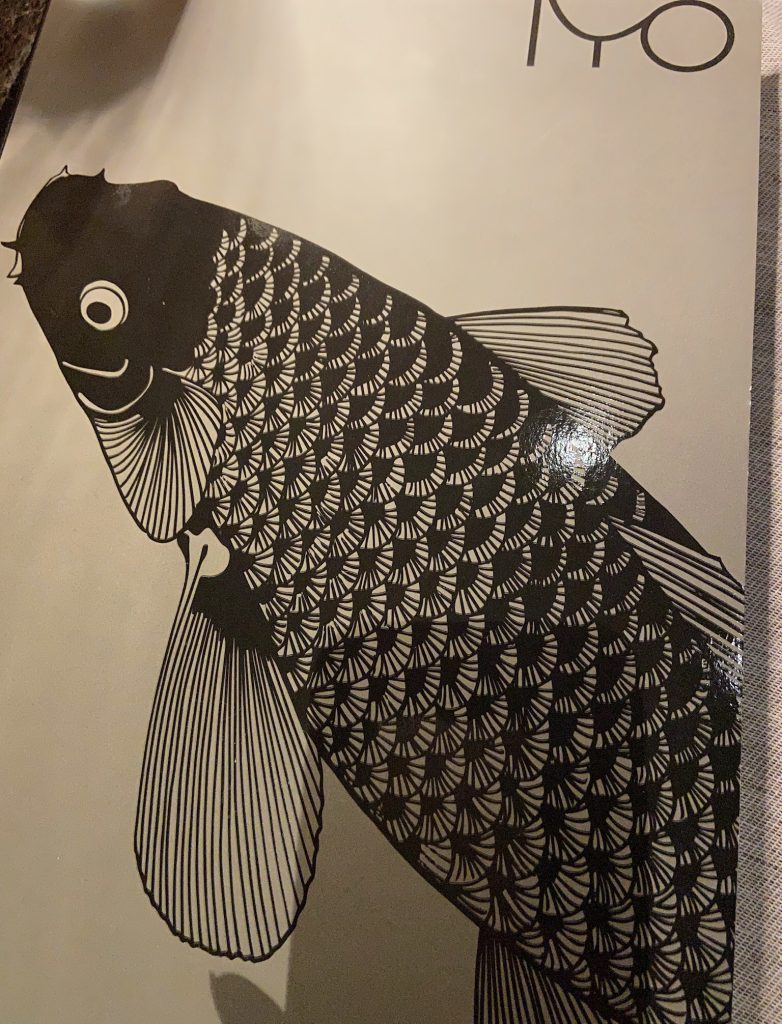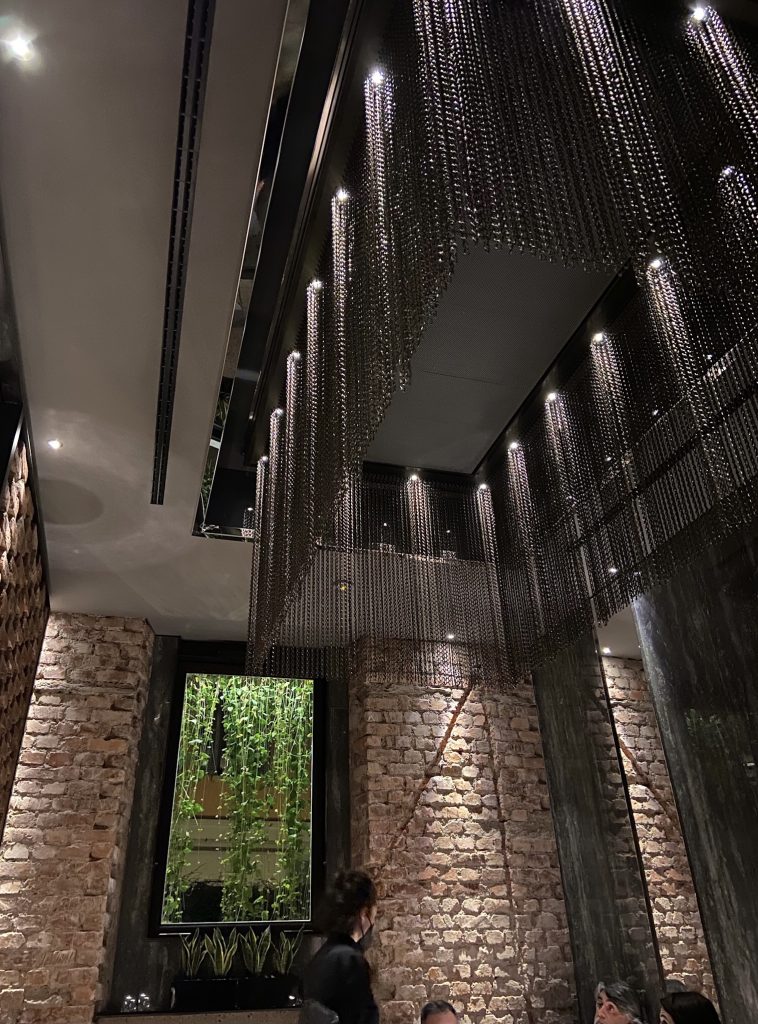 OK, here come the food pictures…they are works of art really. I can remember the taste of every one of them when I look at these. I hope you enjoy looking at them if only for the artistry!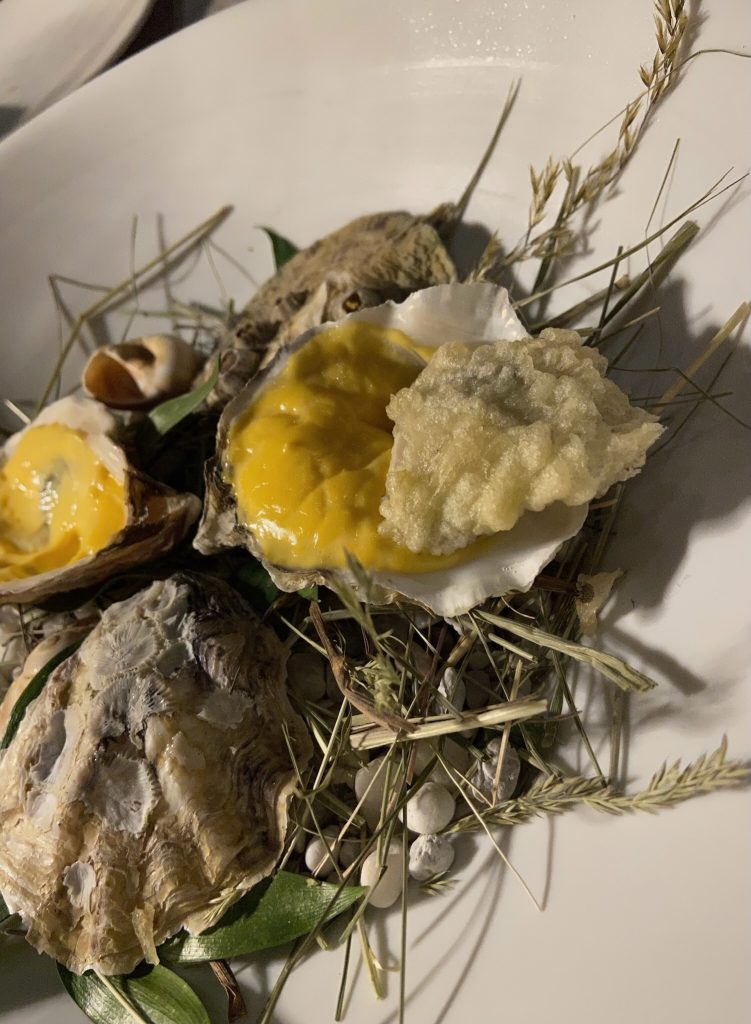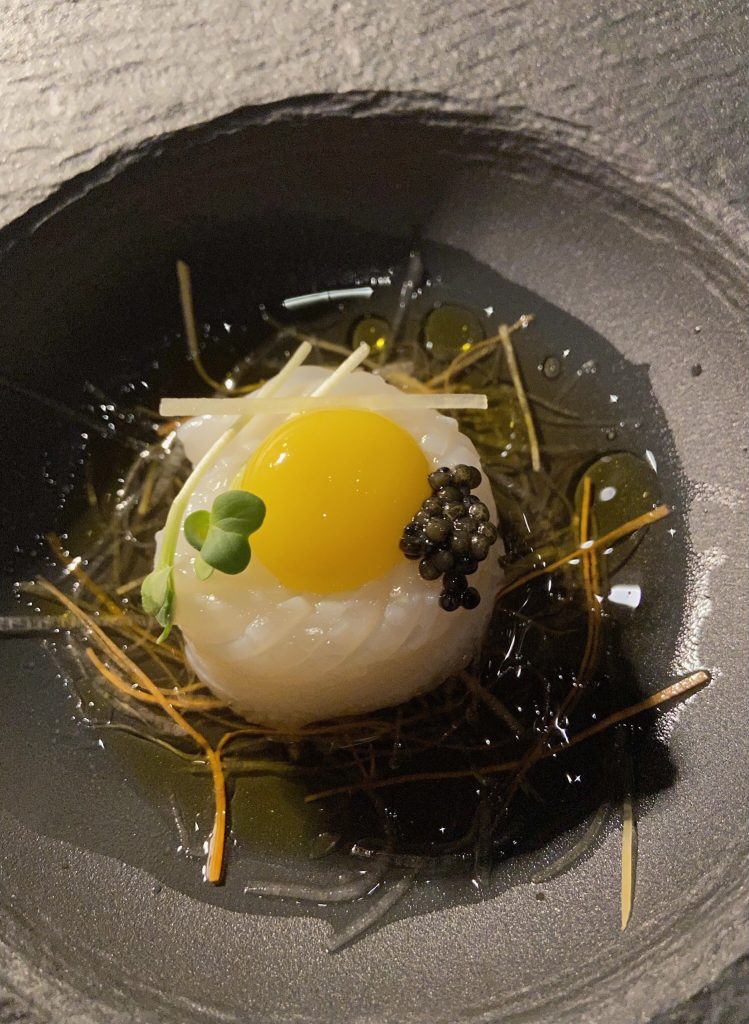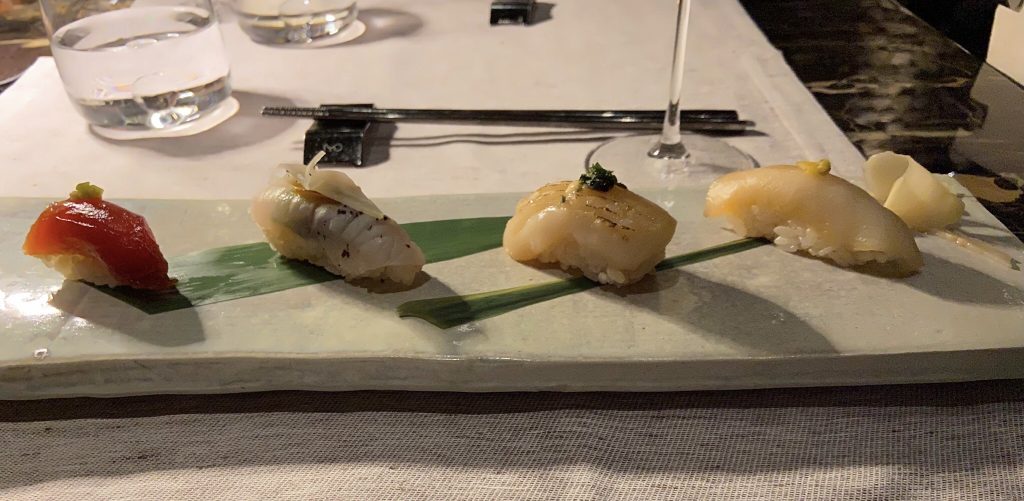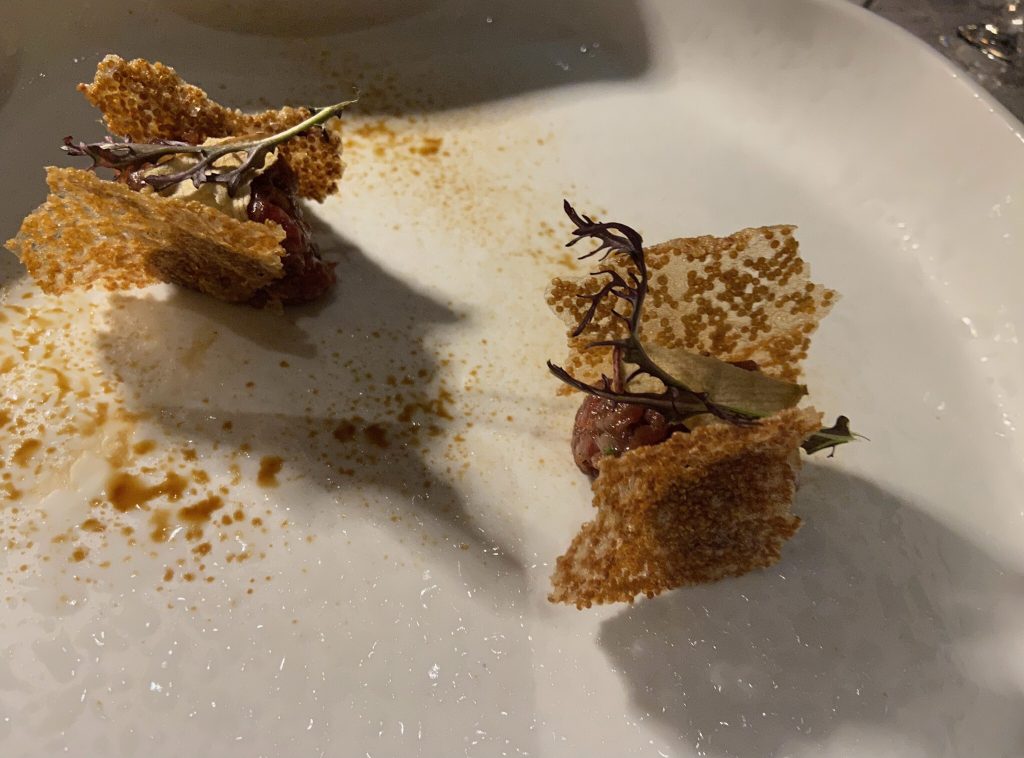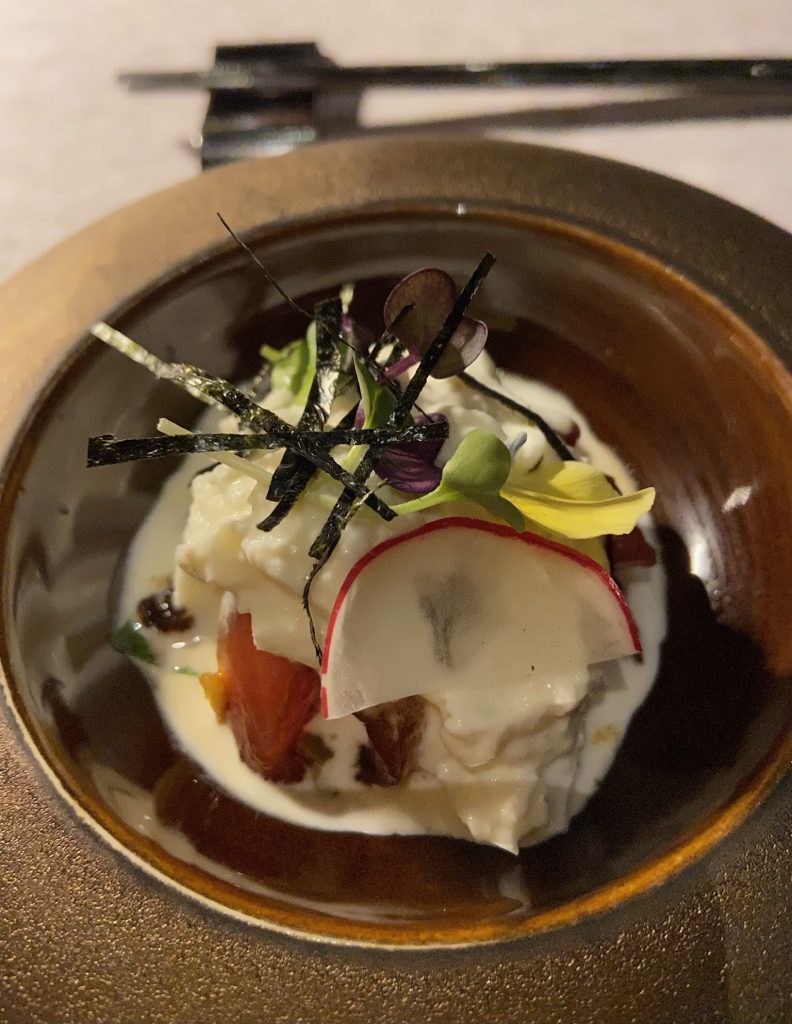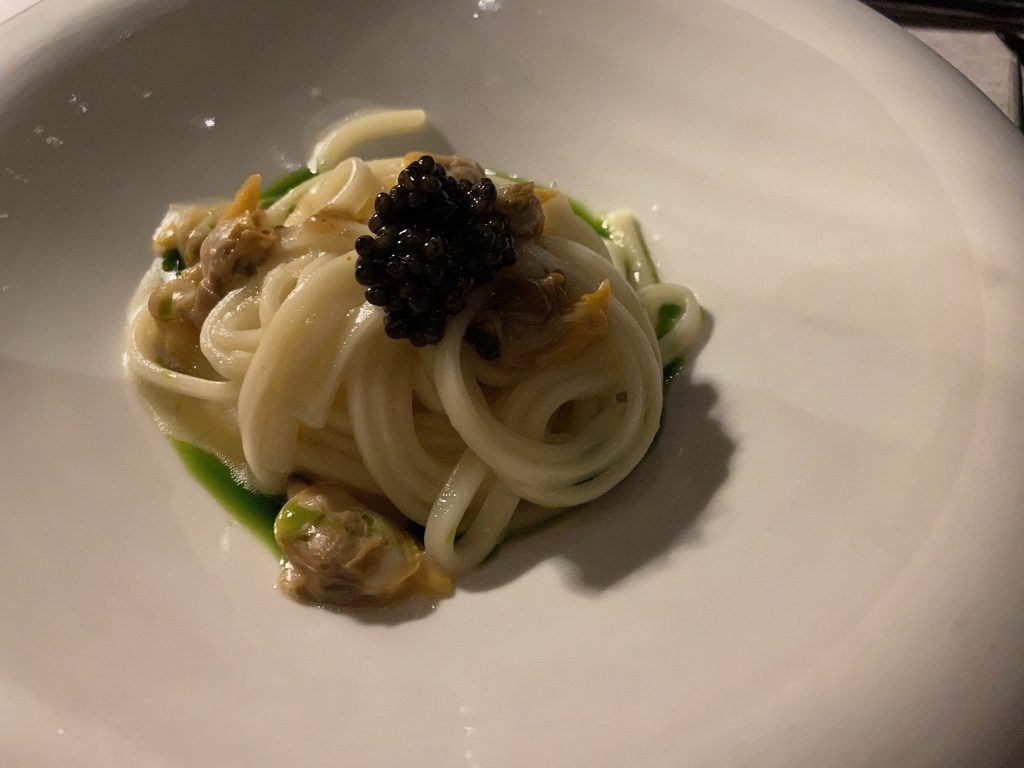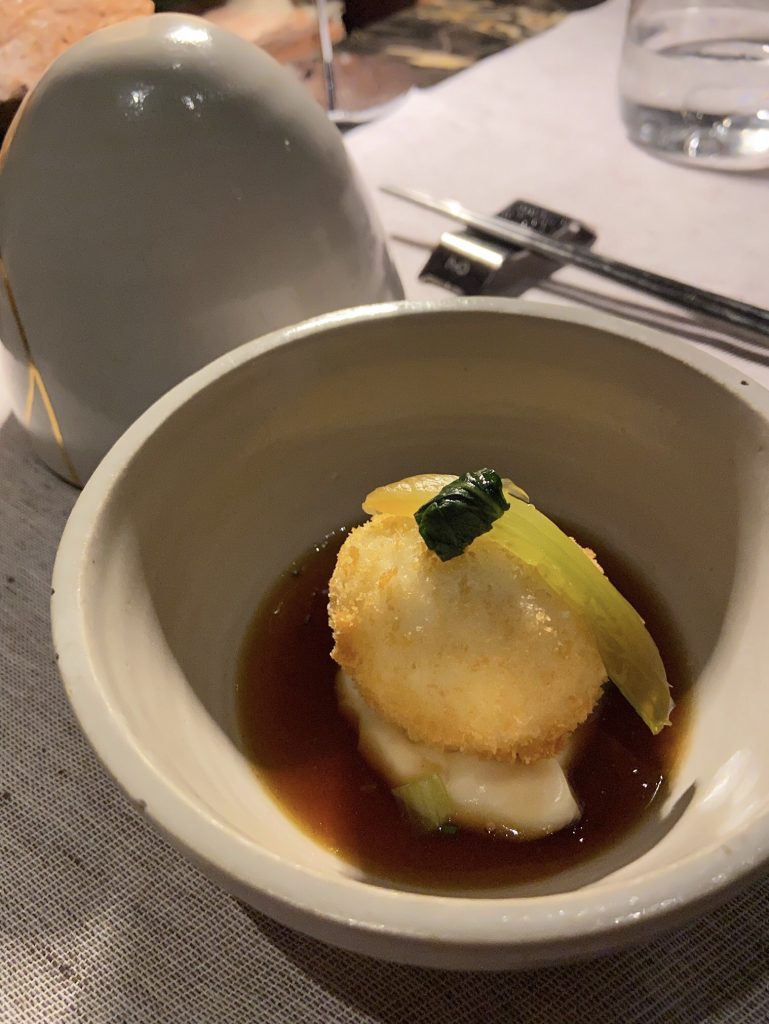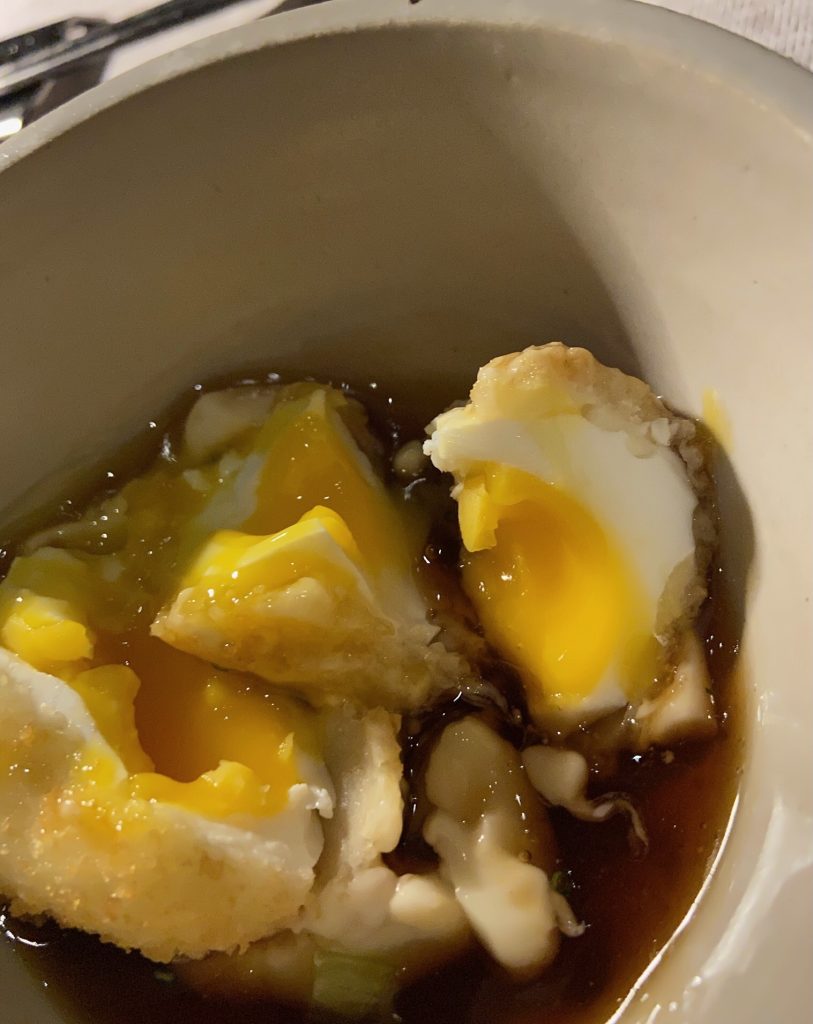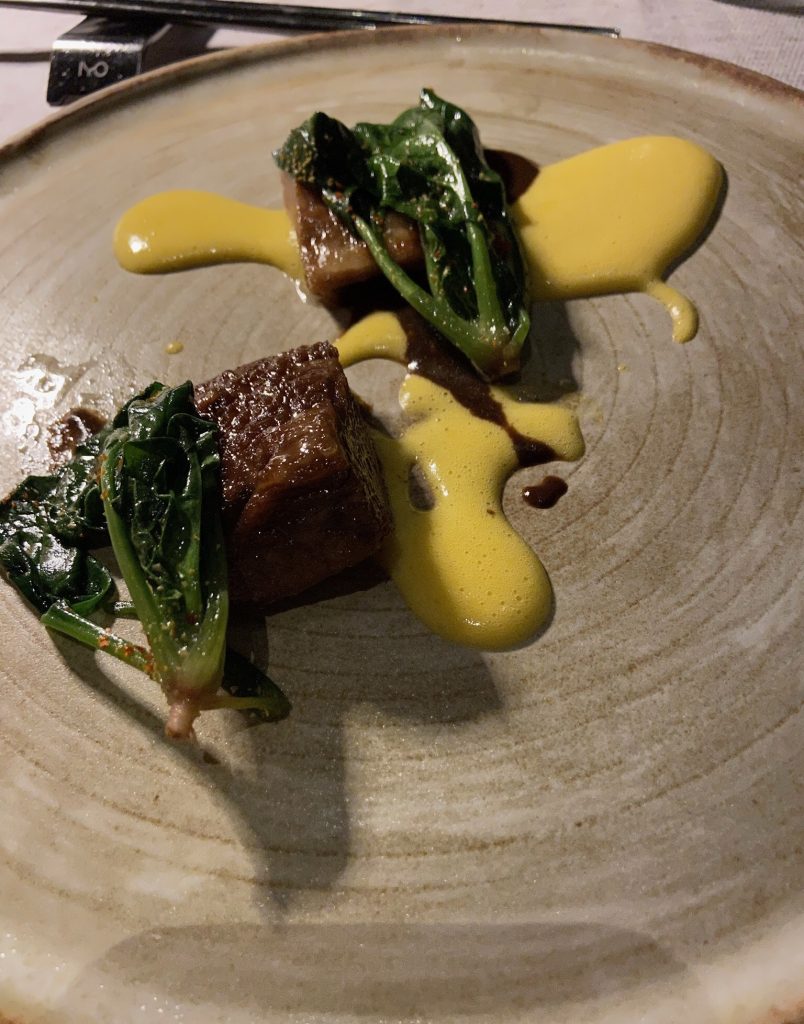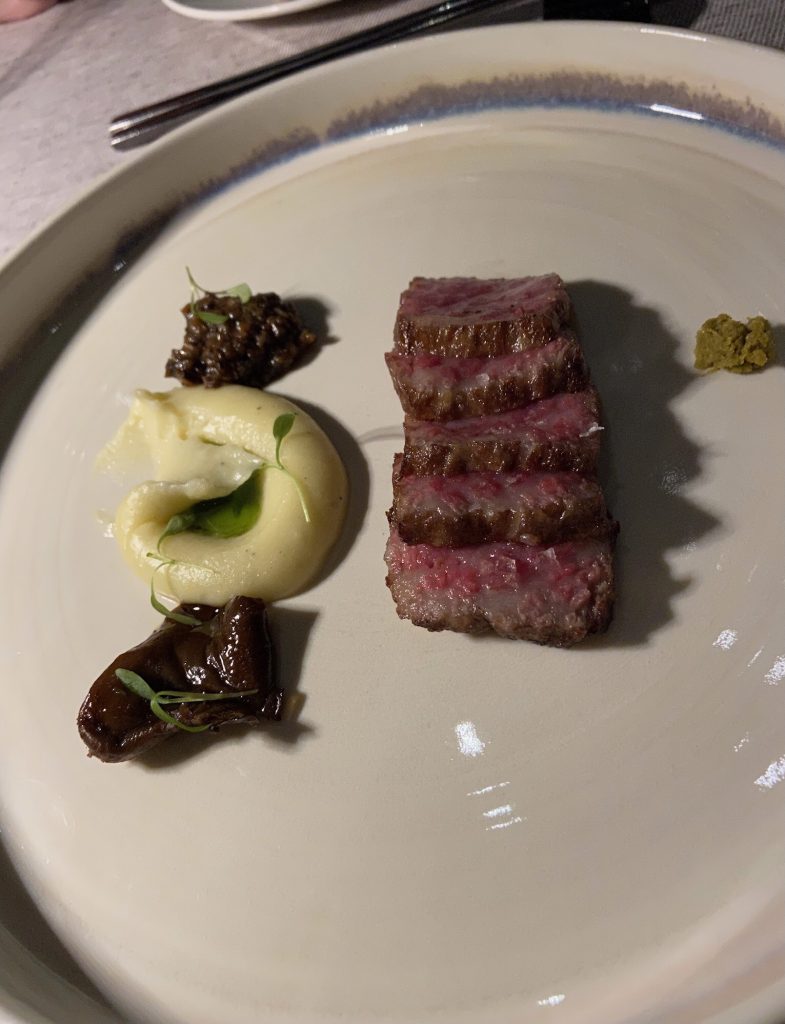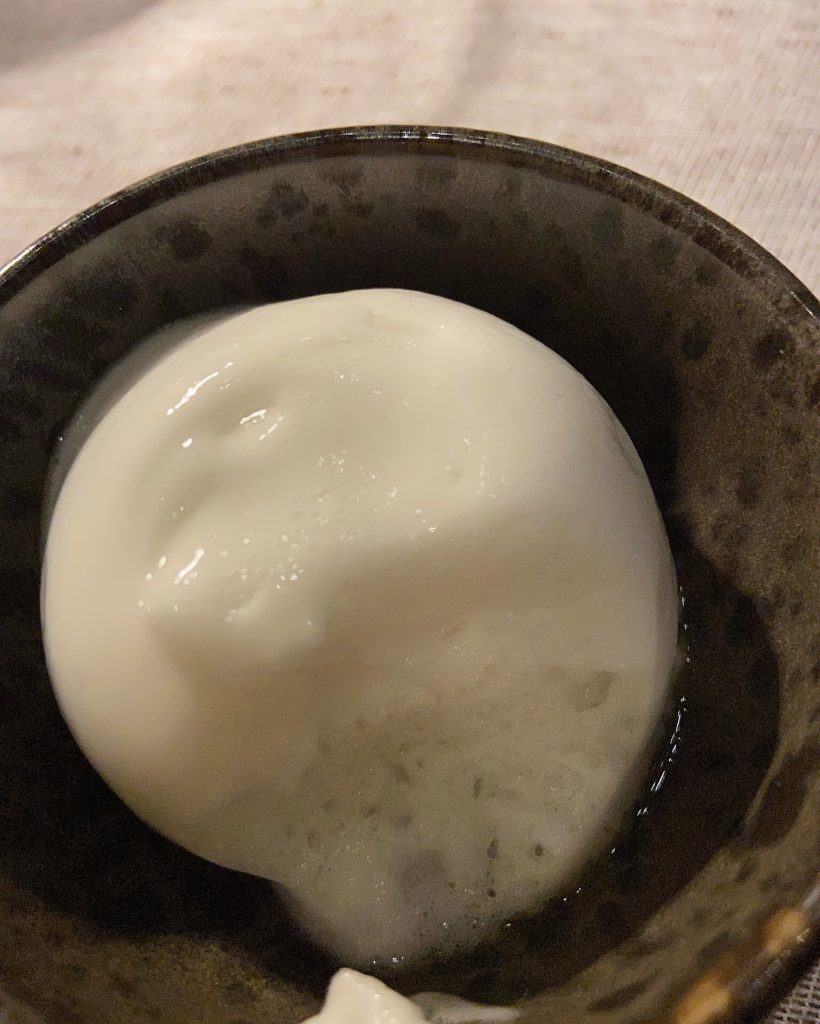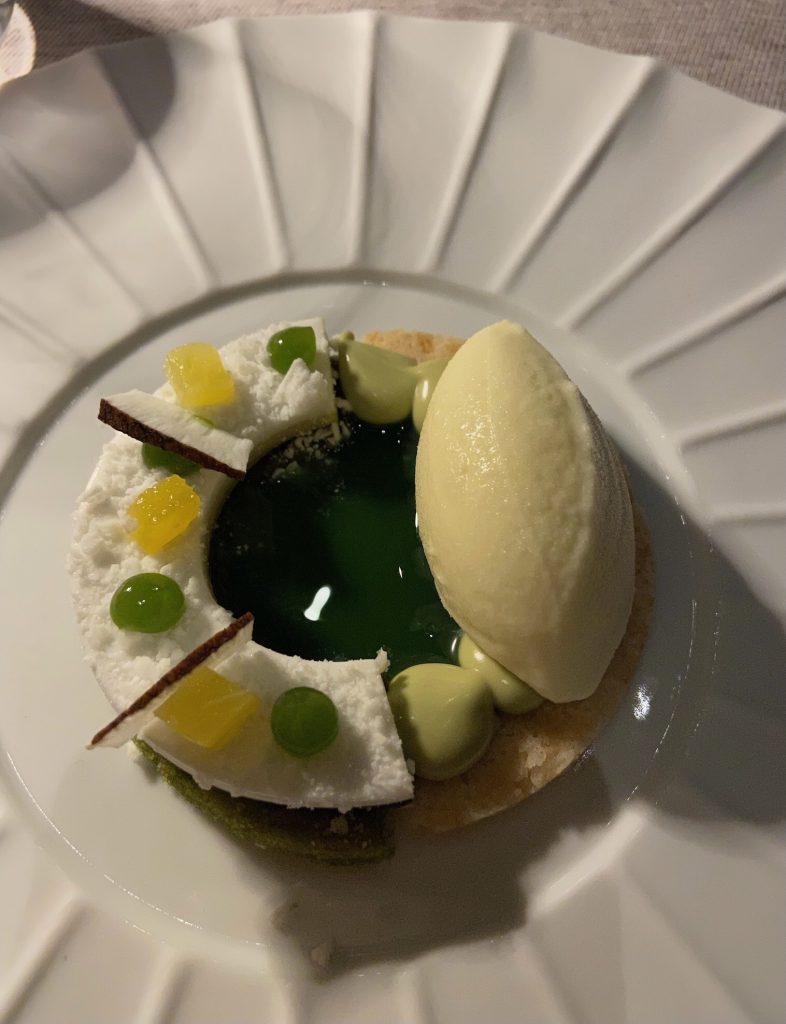 By this time I was stuffed even though the courses were small. We tried a bottle of Saki which was not much to my liking. It wasn't very robust in flavor, rather kind of bland. I read that out of the three beverages – beer, wine, saki – it has the highest alcohol content. Odd.
It was an incredibly amazing dinner. It was great to try new things.
Thursday March 17
I wonder if they celebrate St Pats today 🙂 🍀 It dawned gray and dreary today. A bit chilly. This hotel has an excellent breakfast. About anything you could wish for. We had ours and headed out to see two churches.
First was Chiesa di San Mauricio Al Monastero Maggiore known for its frescoes. It did not disappoint.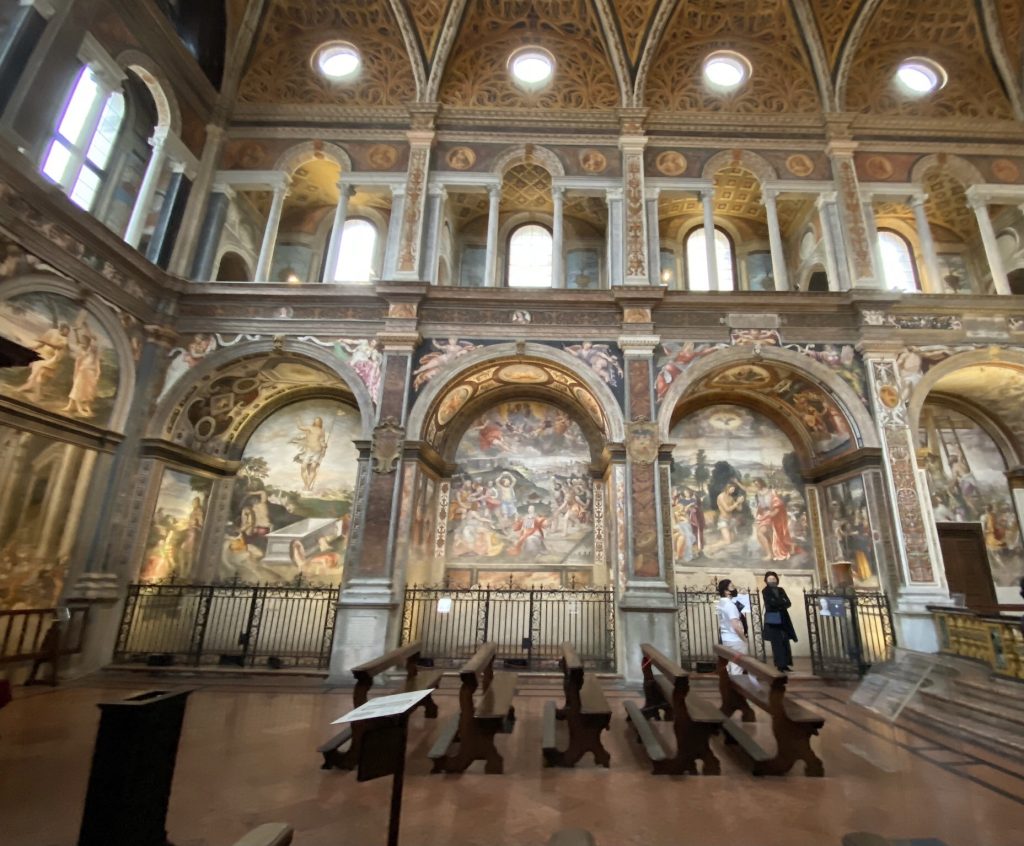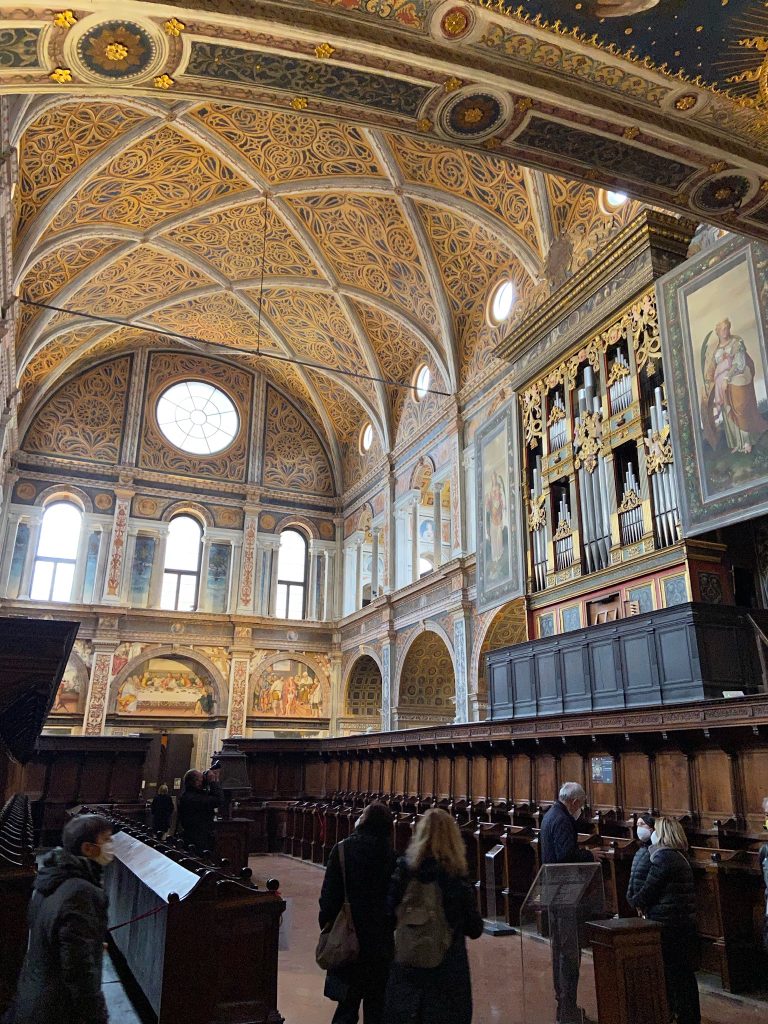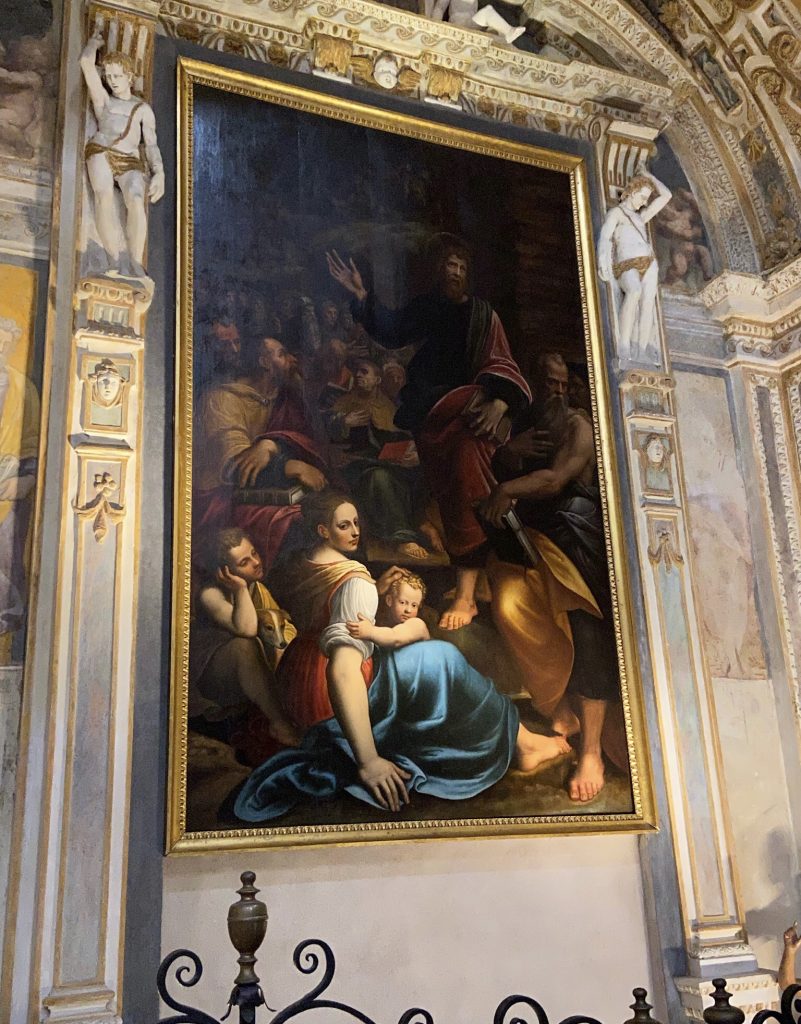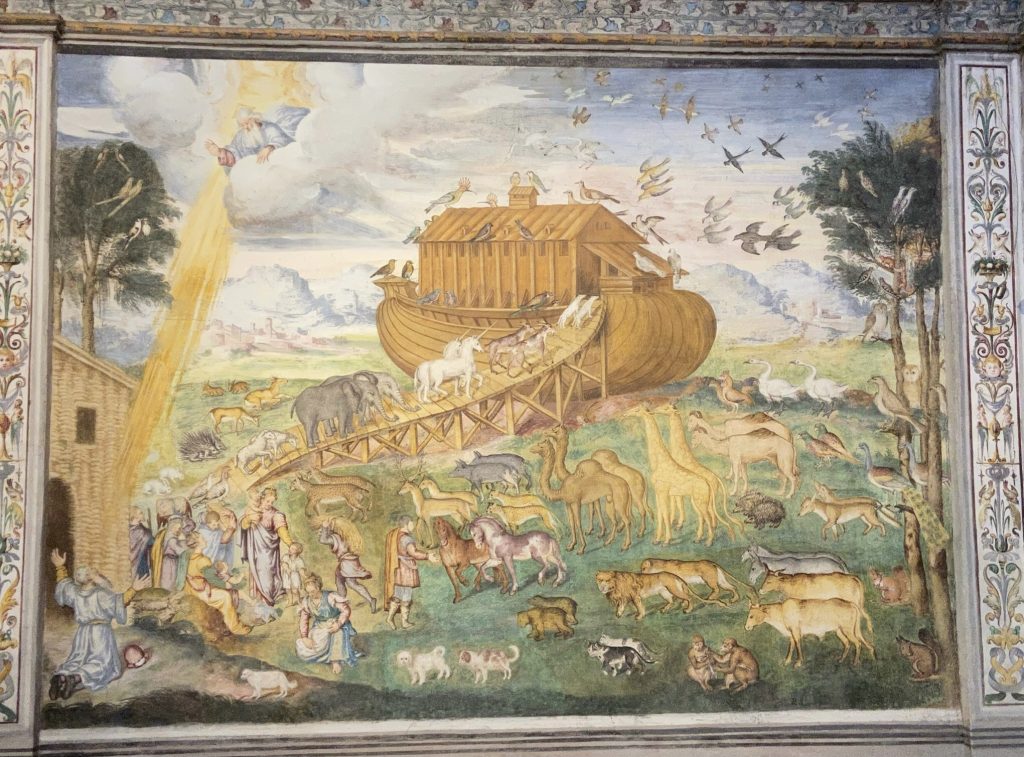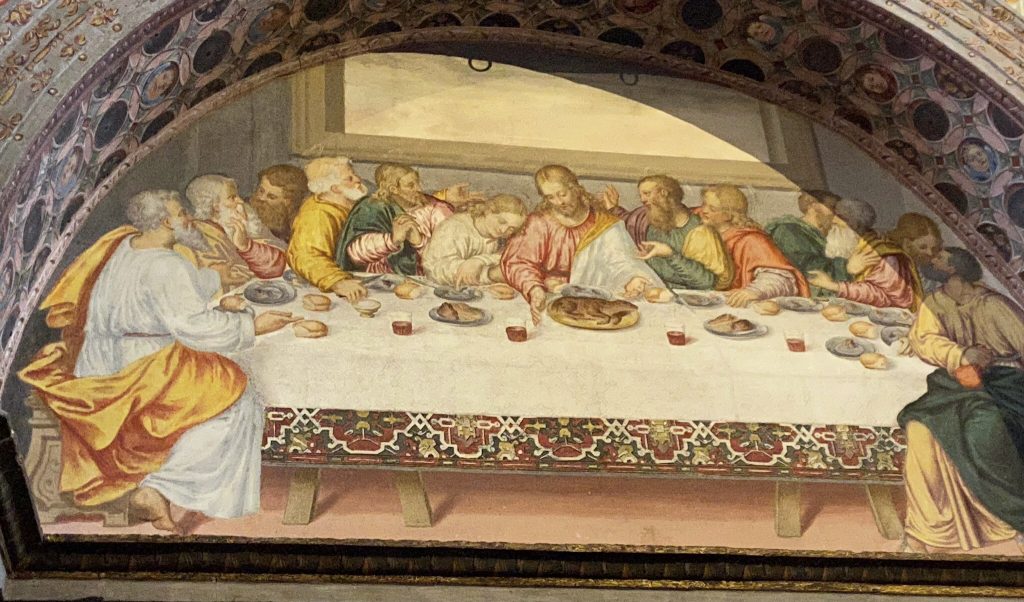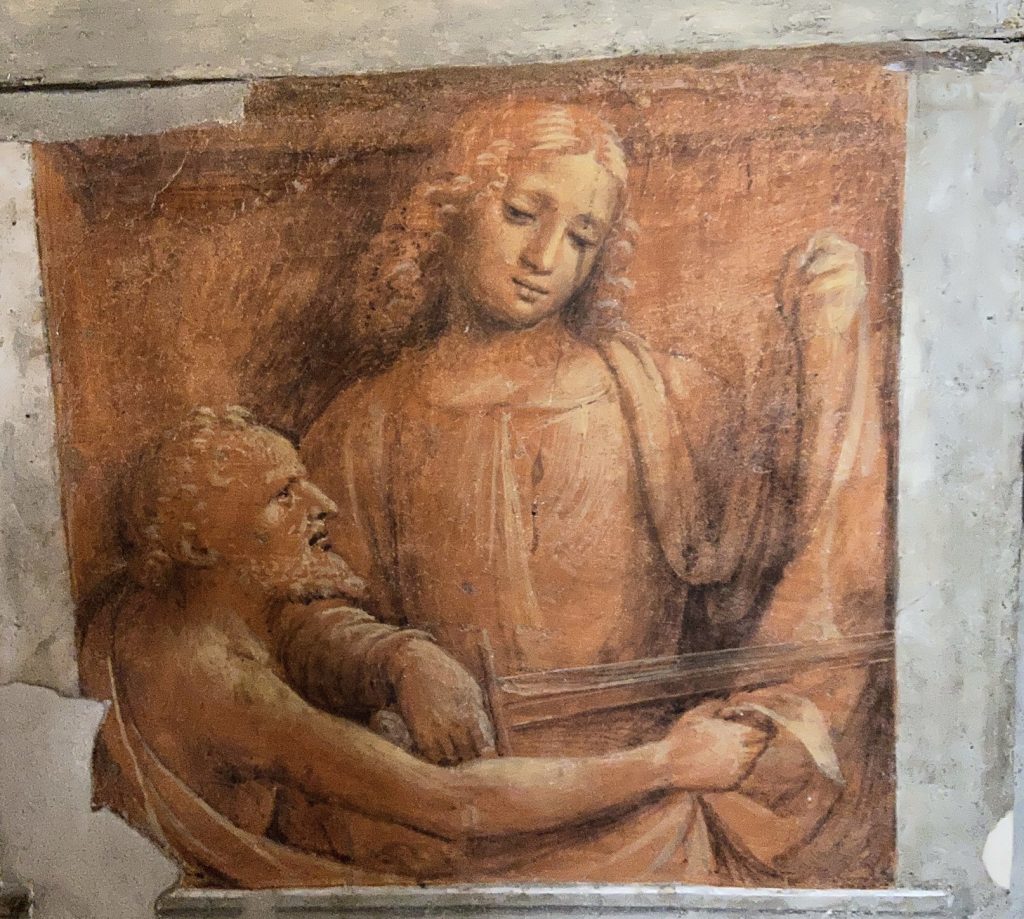 And next was Basilica di Sant'Ambrogio. Rather austere. It was very old dating to Roman times and it was just next to the Roman city that Milan was back then. There are a lot of archeological relics that have been dug up in the area which are now in the Basilica.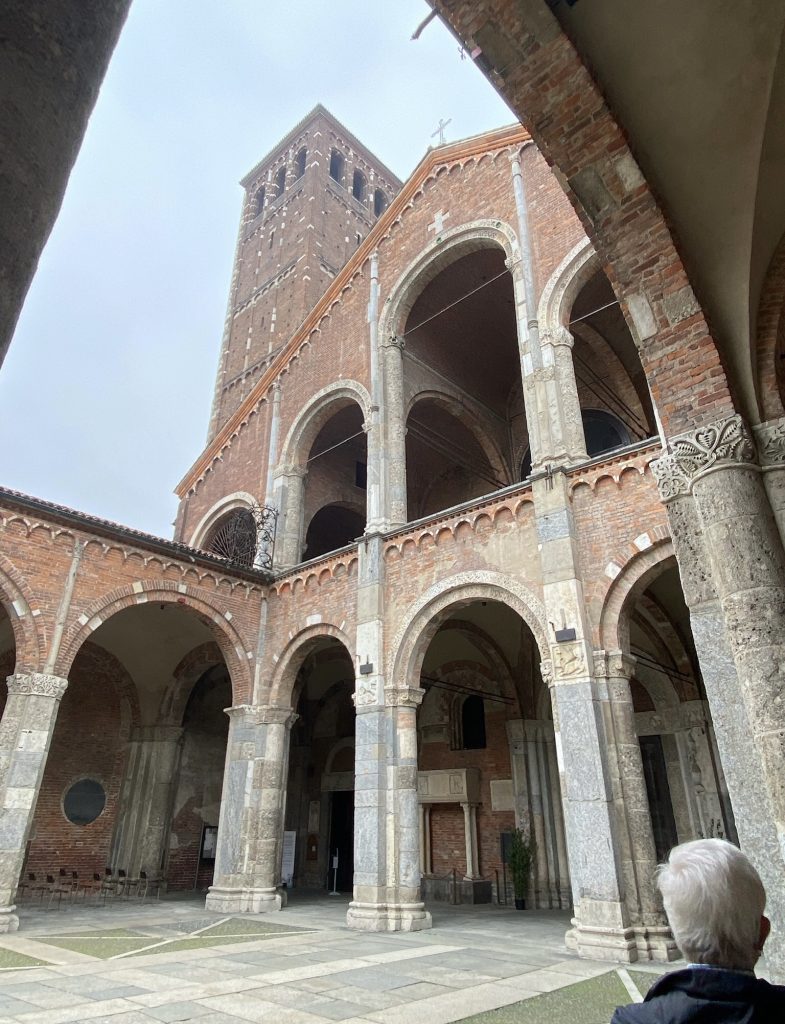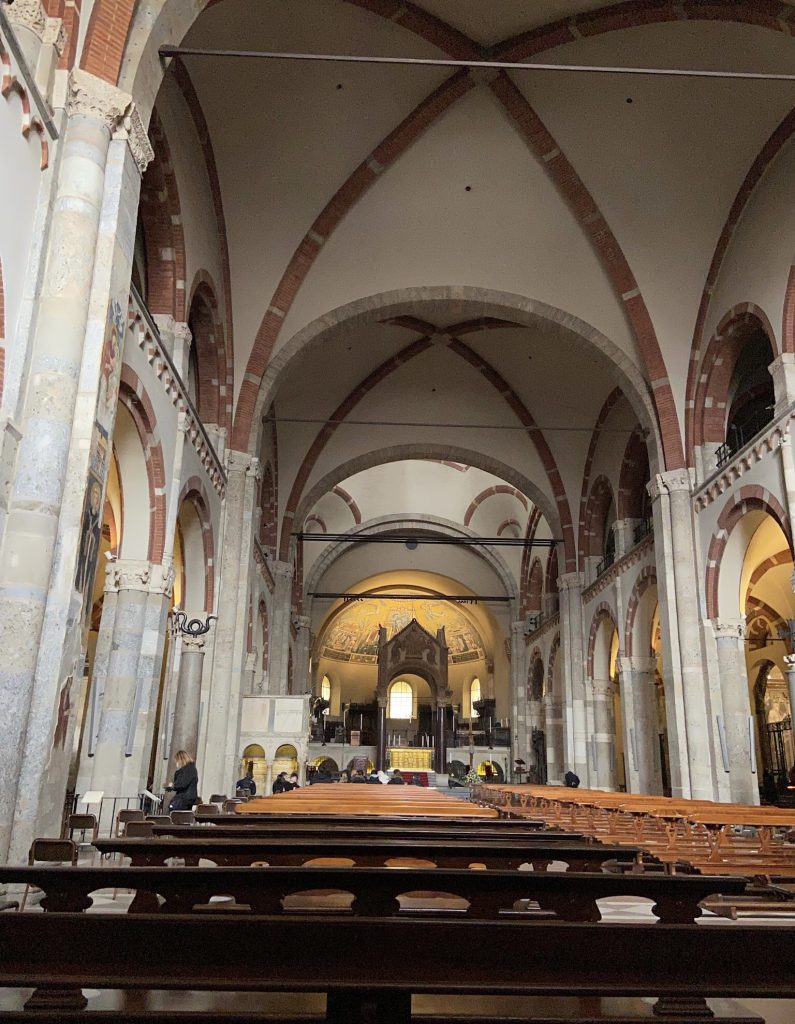 We walked back to our hotel so I could change clothes for our lunch. Today, we decided to have lunch instead of dinner. We went to another Japanese place called Wicky's. Also excellent food. We had two starters which we split – Sashimi and Mare Spicy. Raw seafood but the Spicy had a lot of different spices and herbs. The we split the Angus Spicy, and the Magica which is Sea bass.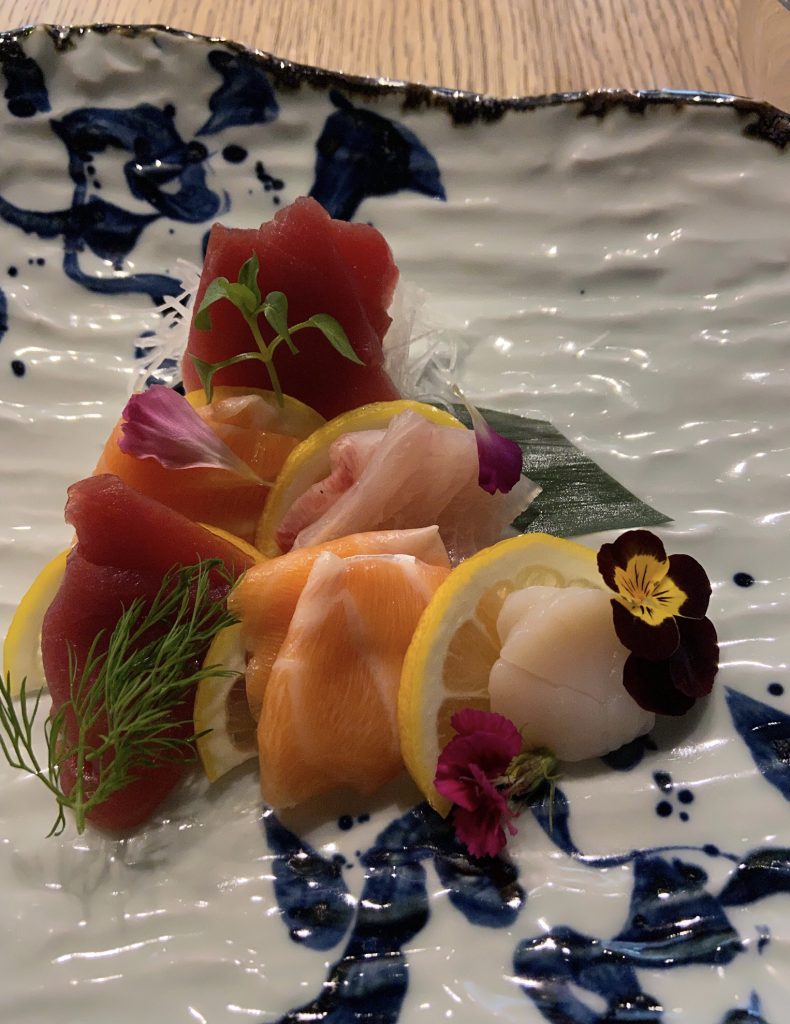 Friday March 18
We bought a few things in Milan, it was hard not to! There are amazing amounts of luxury goods on offer every time you turn your head. Little shops that specialize in one or two things. Like the glove and sock shop. Or the sea sponges and back scrubbers shop. Tailors and shoemakers who will make anything to order — just for you. There were the most beautiful linens, sumptuous bedding. I saw a shop that only sold pajamas. For an example of the style here…this is an upholstery and bespoke clothing shop. Isn't this amazing?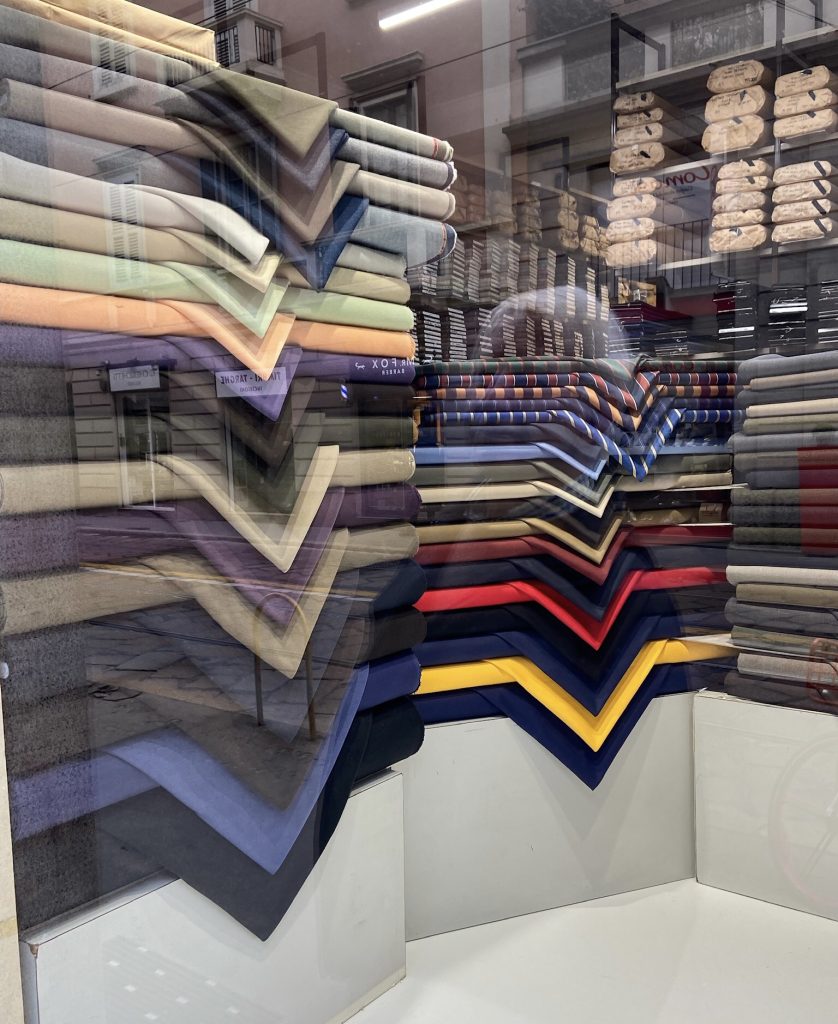 When we checked out of our very nice hotel, the very friendly and enthusiastic front desk clerk asked the perennial and every popular "perché Umbertide?!" I cannot tell you how many people have asked us that since we moved here.
We took the Frecciarossa fast train to Florence. It arrived around 15 minutes late. Late enough that we missed our connection. Oh well. There is a train every hour so not terrible.
It was an excellent trip. The weather was not bad, it was just gray and chilly. I don't think Milano gets alot of sun. We loved our hotel and the location, and we loved the food. The people were all very nice. I don't think I will go back because there are many more places still to see. But it wouldn't be because I didn't enjoy my stay there.