We are having beautiful weather. Yesterday, Luther and I went for a walk. It was the first day of warmish weather after a long cold spell. It seemed like everyone in town was out for the evening passeggiata. We chose the river walk. The Tiber river and Umbertide, behind its walls.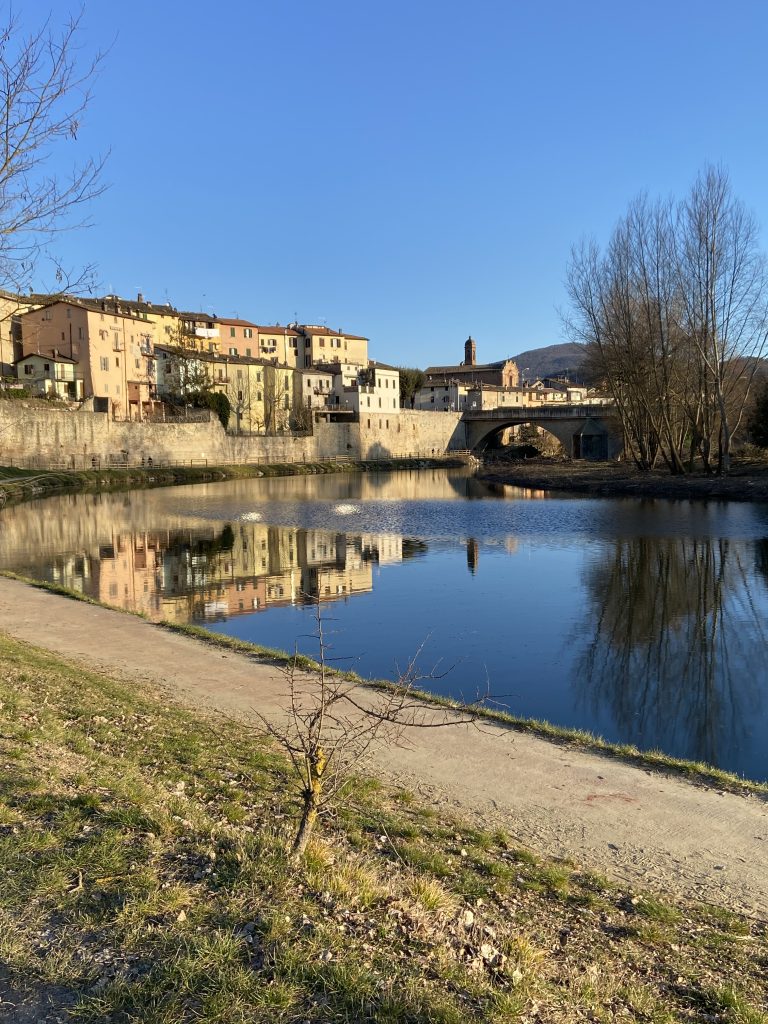 Today, we finally turned in our paperwork for the Permesso di soggiorno UE per soggiornanti di lungo periodo – elective residence…second try. We will see if we're missing anything this time. Last time 2 of our documents were expired. Our Questura appointments are April 14. Once, in the past this first appointment was six months out. That meant it took almost a year to get our new Permessi from application to receiving the card. By then we had to start the renewal process for the next one! We are glad that was a one time thing. We have no idea why. 75 pages of documentation…And €176 each in stamps and fees…EACH.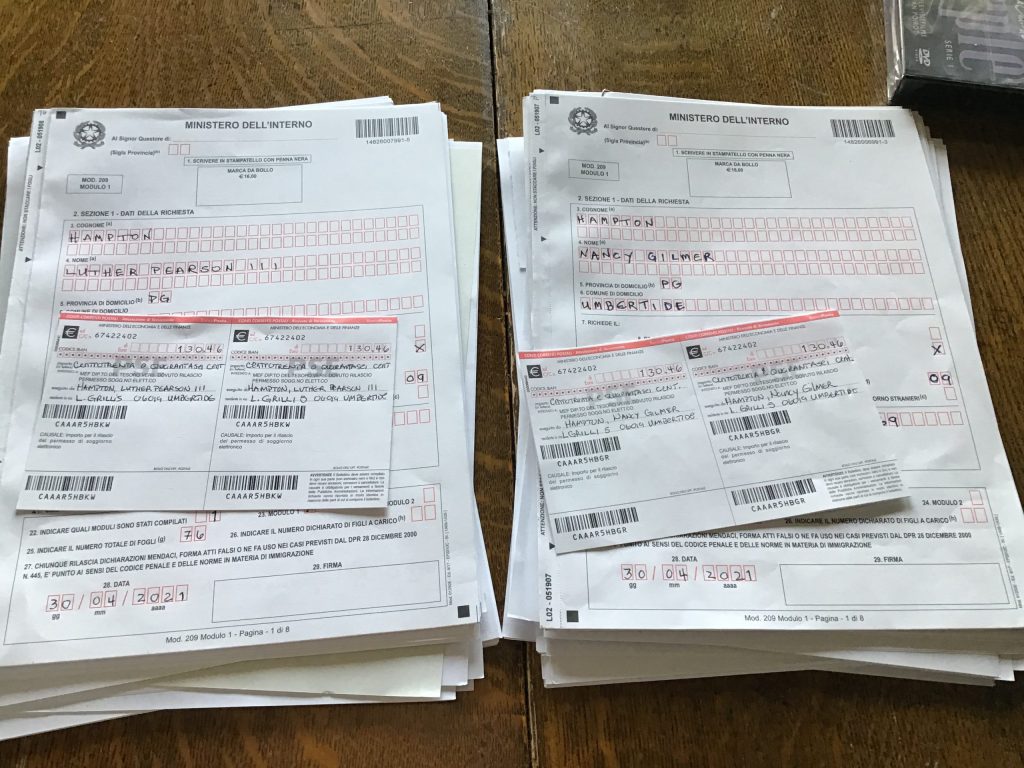 UPCOMING TRIP REPORT!!
Tomorrow we are going on our first trip since last summer. Long time. Short time and distance. We will take the train to Milano for three nights and explore the city.
Ciao for now!