We have had visitors the past few days. They arrived in Malpensa in Milano and made their way to us on the train. They have a house in Basilicata, in the south. They will head off to Rome tomorrow and from there, onward to their wee house. Unfortunately the weather was pretty awful so we didn't do too much. We did manage a nice lunch on Sunday at Calagrana.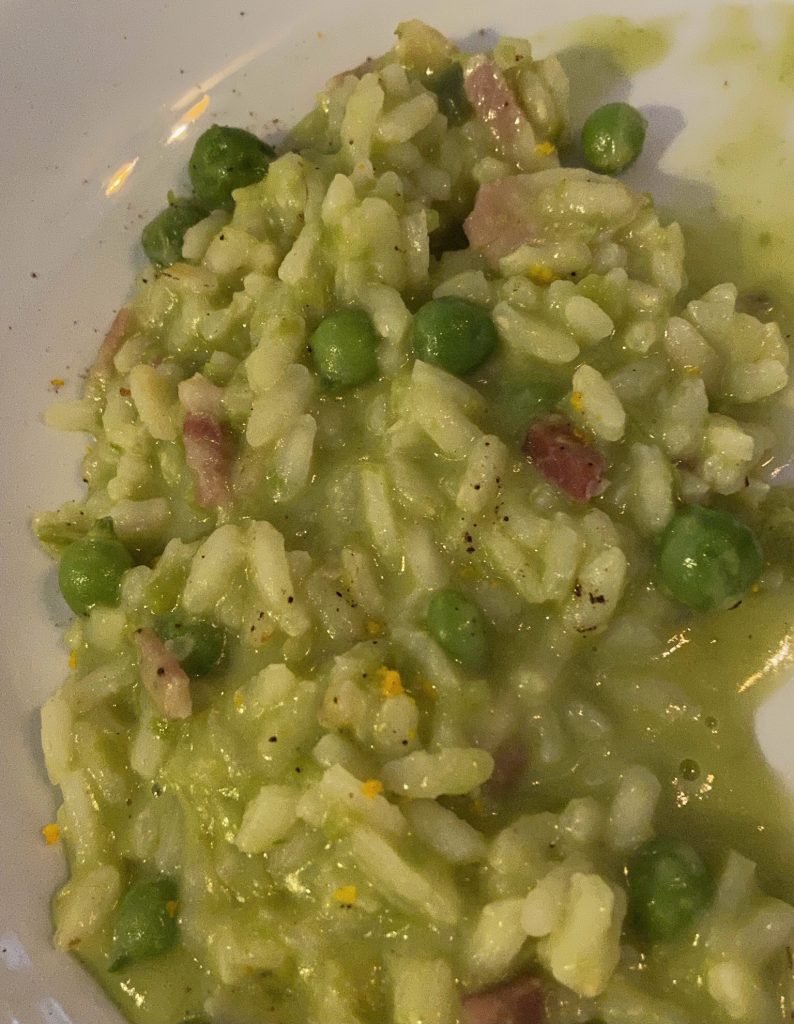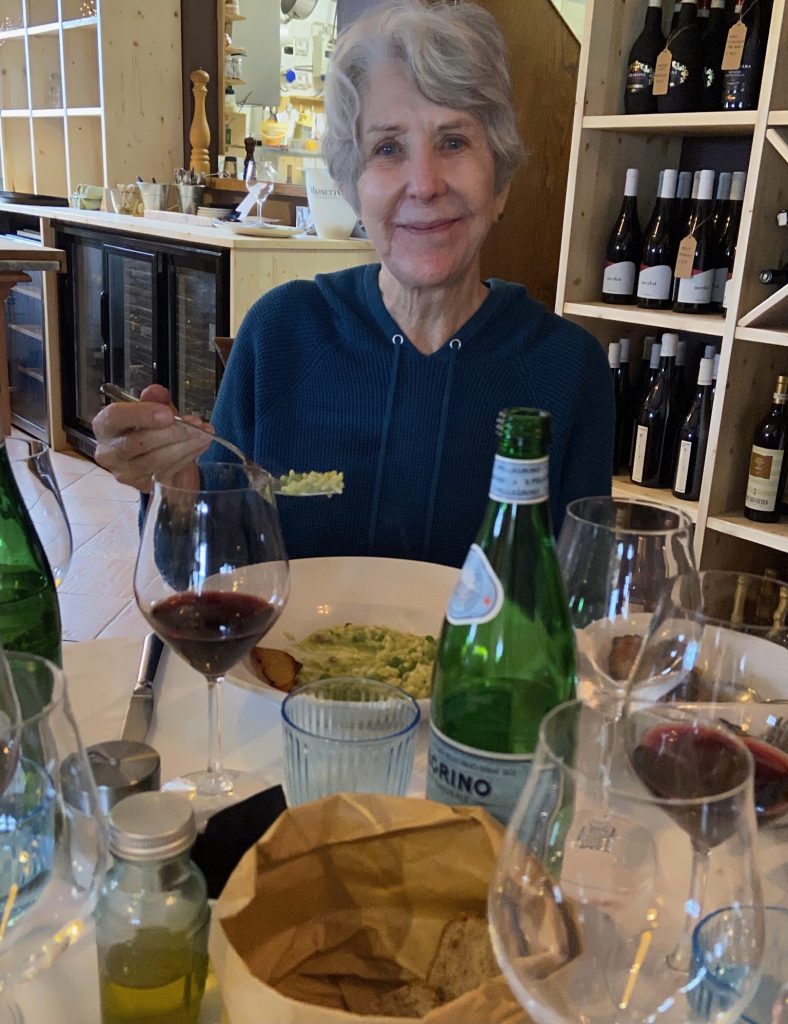 Finally today, Monday was a nicer day. Blue skies and warm if you're in the sun. We had decided to visit a house that a friend of ours is buying on Monte Subasio between Assisi and Spello. The house has spectacular views. It has it's own olive grove. It is springtime so everything is green and flowery.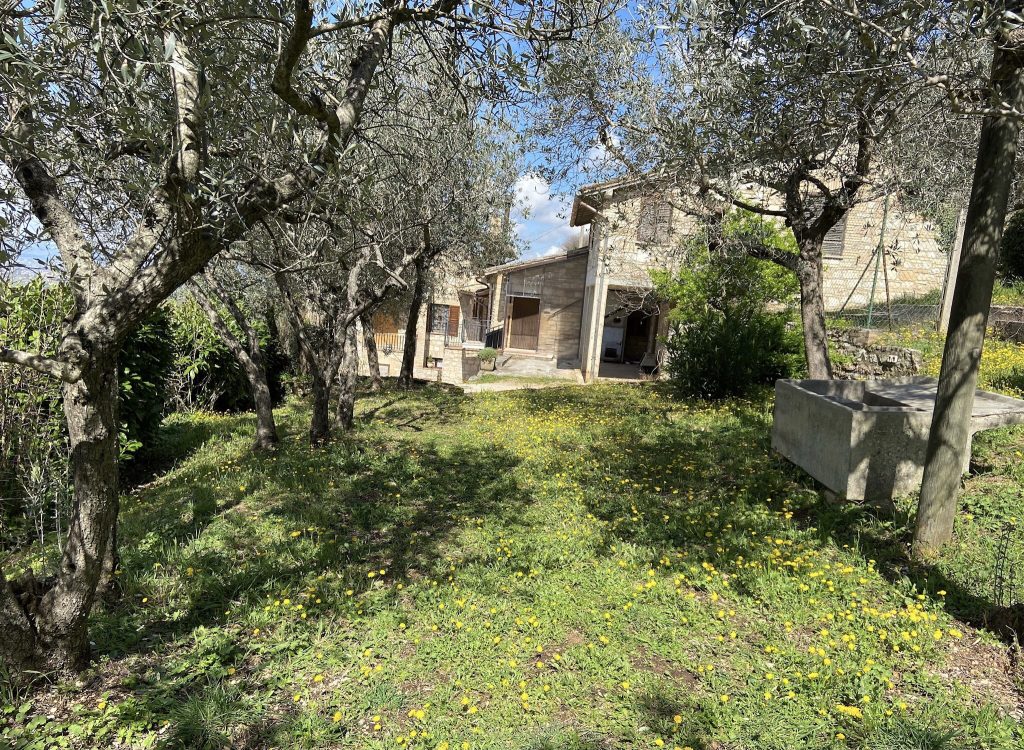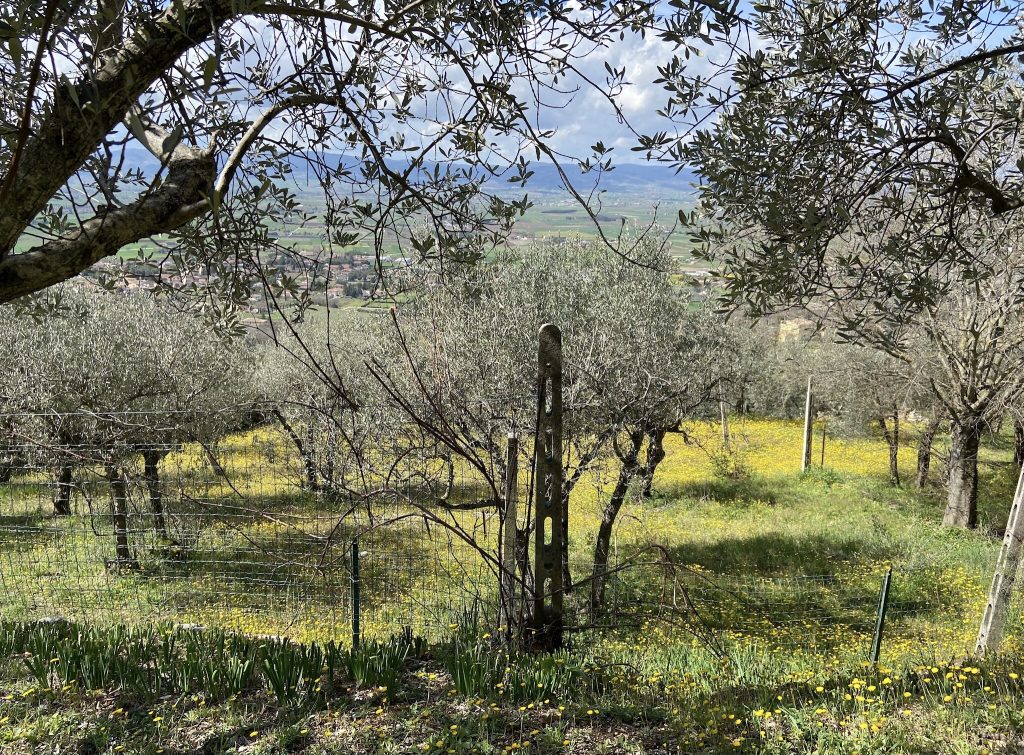 We decided to stop into Santa Maria degli Angeli. It is the town just beneath Assisi, which sits on the mountain above it. It is an important catholic center. The basilica was constructed between 1569 and 1679, enclosing the 9th-century little church, the Porziuncola, the most sacred place for the Franciscans. It was here that the young Francis of Assisi understood his vocation and renounced the world in order to live in poverty among the poor, and thus started the Franciscan movement. St. Francis died in the Porziuncola in 1226.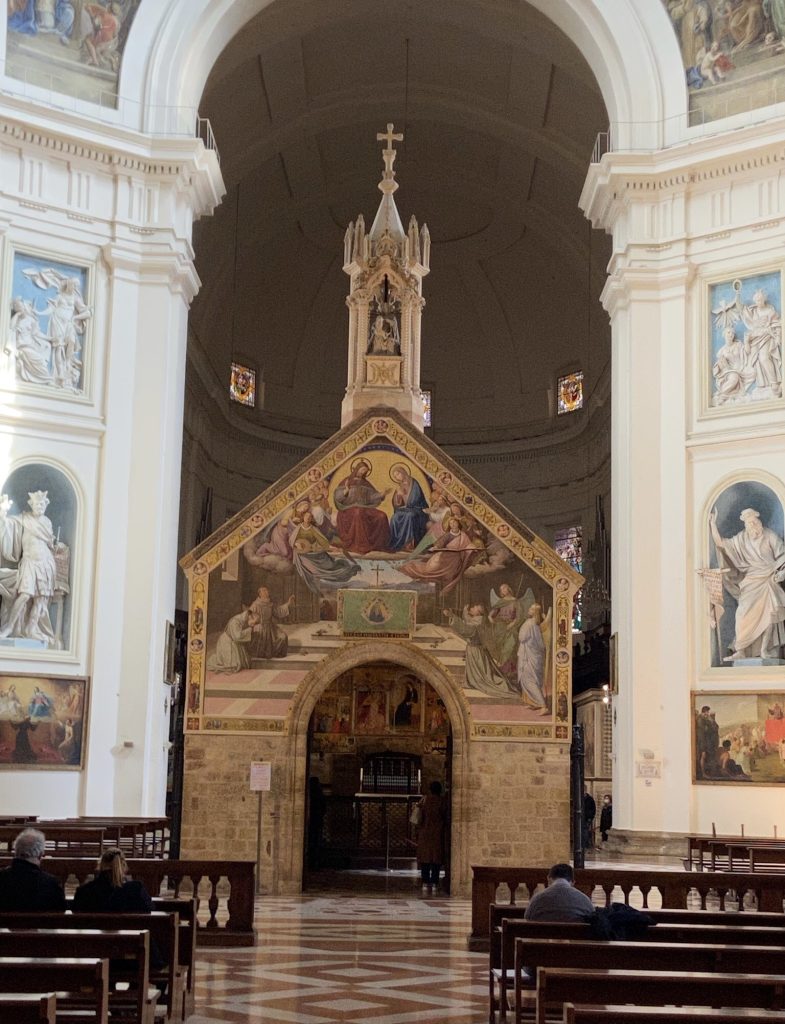 We walked around the little town a bit then we went to a small restaurant and had a nice lunch. A nice day with friends…at last ☀️