My friend Susan posted some information she found about the vaccines for we Umbria residents.
"There will be 3 ways we can make an appointment for the vaccine: go through a web site, use and 800 number or go to the pharmacy. We are registered by year of birth, so we need the Codice Fiscale to verify. Then we will be sent a text message telling us where and when we get the vaccine. People 80 and over are first up then the rest of us staggered by year of birth. And the vaccines will be given in Umbertide. We'll see how this all works, but it is at least step One."

Thanks for posting Susan! It makes me feel we have some organization and plan, since we have heard very little until now.
~~~~~~~~
Big snow storm coming tonight and it will be the first "actual storm" since we've been here. Predicting 15cm of snow. That's around 6". For us, that is a lot. I am excited! Pictures will follow…
~~~~~~~~
Tonight we will be having the regional dinner provided by Calagrana. Delivered to our door. This evening it will be Trentino Alto Adige.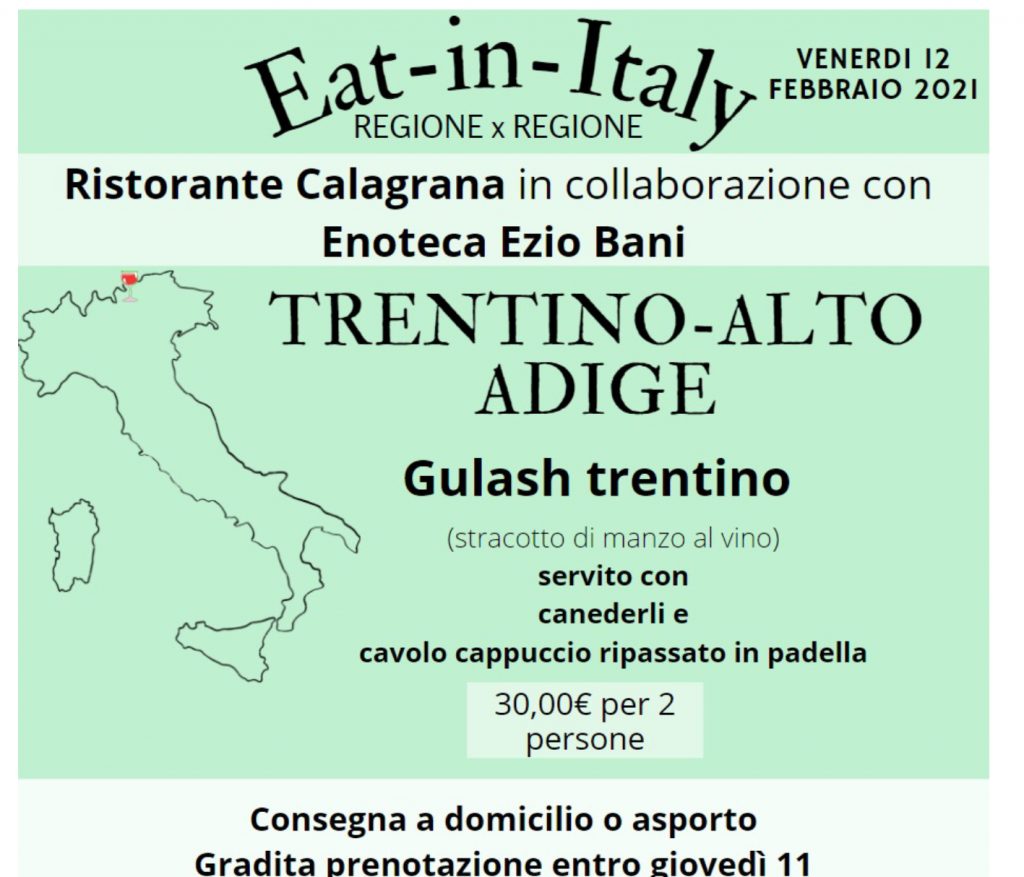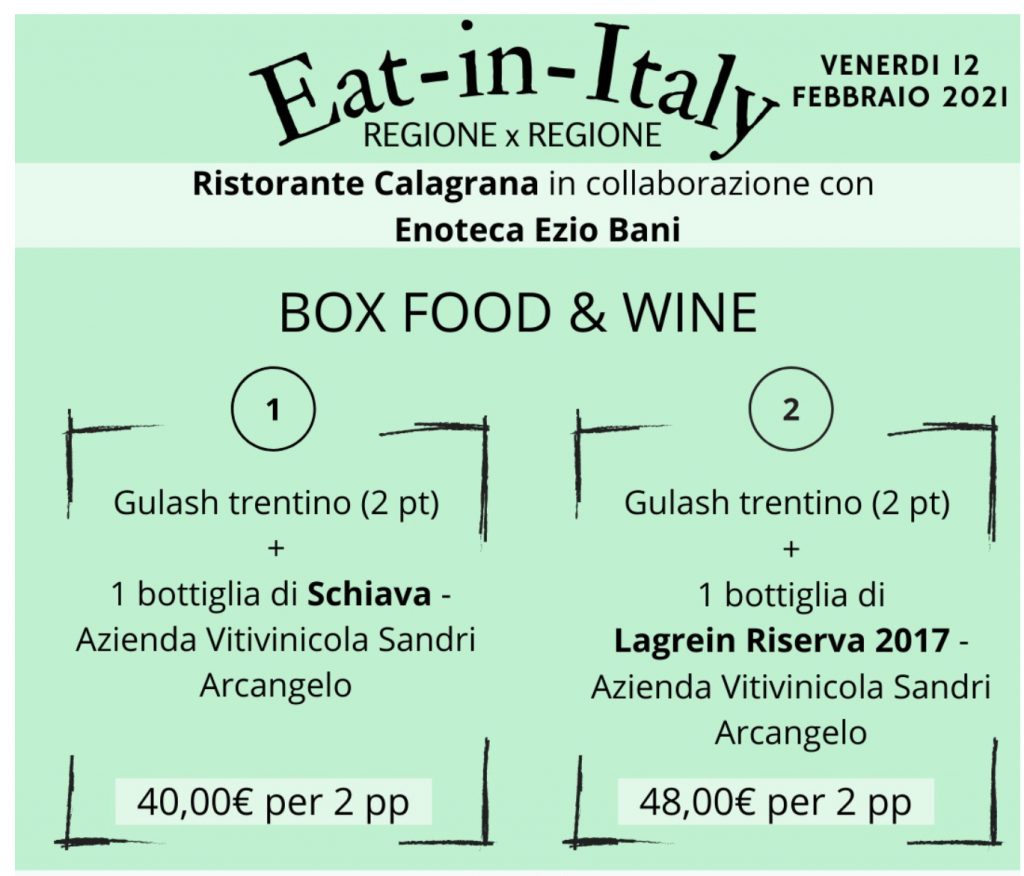 Sentence for today. "per stanotte è prevista neve!" in English, "snow is predicted for tonight!" Pronounced…Per stah-note-tay A pre-vista nay-vay.
~~~~~~~
Stay safe ! 🌈