So, you probably read that I found out our Permessi di Soggiorno were ready in a previous post? And I said we would have to wait, with the Zone Red. The story was not finished…
For some reason, this morning I asked Luther to check his phone for an SMS. The Questura is supposed to send us one when the PdS is ready. Sure enough, he had been sent one last Wednesday. Our appointment was February 10…February 10th!!? That was today. I looked outside at the wind driven rain and sighed. With the appointment on the phone we could leave our Comune. So we decided to "man up" and go.
We drove the 20 kilometers to Città di Castello. The rain, thankfully, let up on the way. I admired all the brilliant green fields and mountainsides. The winter wheat is so welcome about now when everything is gray. But the wheat! It is neon!
Arriving at the Questura we saw no one standing outside the door. This was odd. Usually there is a crowd. We parked and walked to the gate where there was a sign. It said it was closed until February 21 for the Permesso di Soggiorno. Oh well. No matter. The sun came out on the way home but black clouds loomed ahead. We visited the Wednesday market for some produce and retreated before the rain. Piano, piano as they say here. Slowly, slowly. In due time we will get the Permessi 🙂
~~~~~~~~
Now it is late afternoon and there is an ENORMOUS thunderstorm looming from the north. I took some pictures. It is pretty impressive. The sun is shining in the foreground and on the hills. The storm is a very black cloud behind. It sets off the sun very well. I love the contrast. And the thunder rumbles….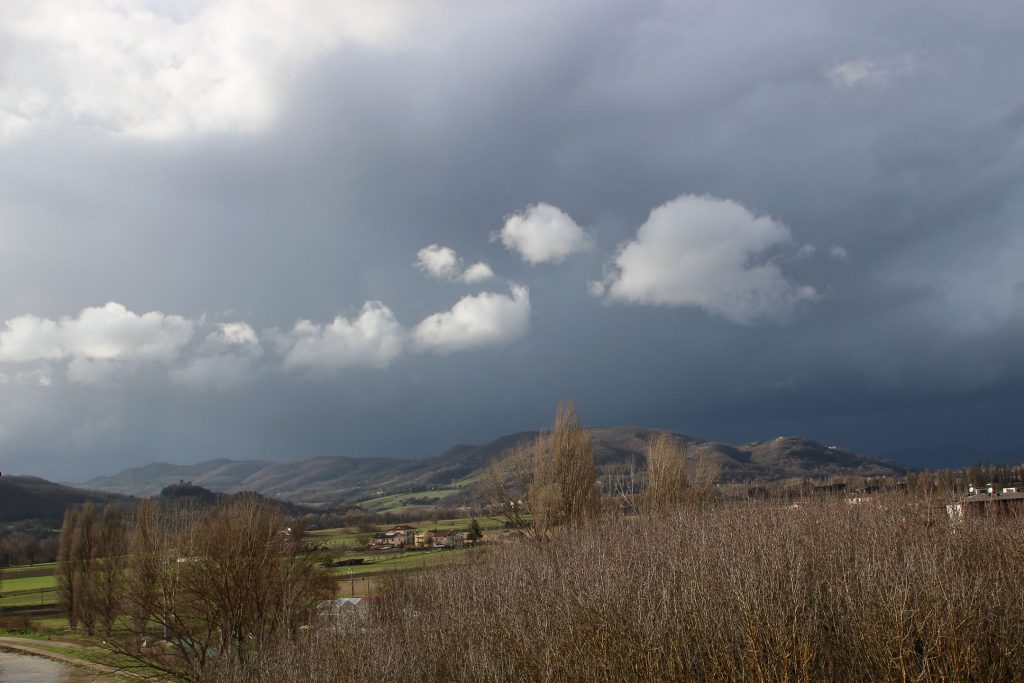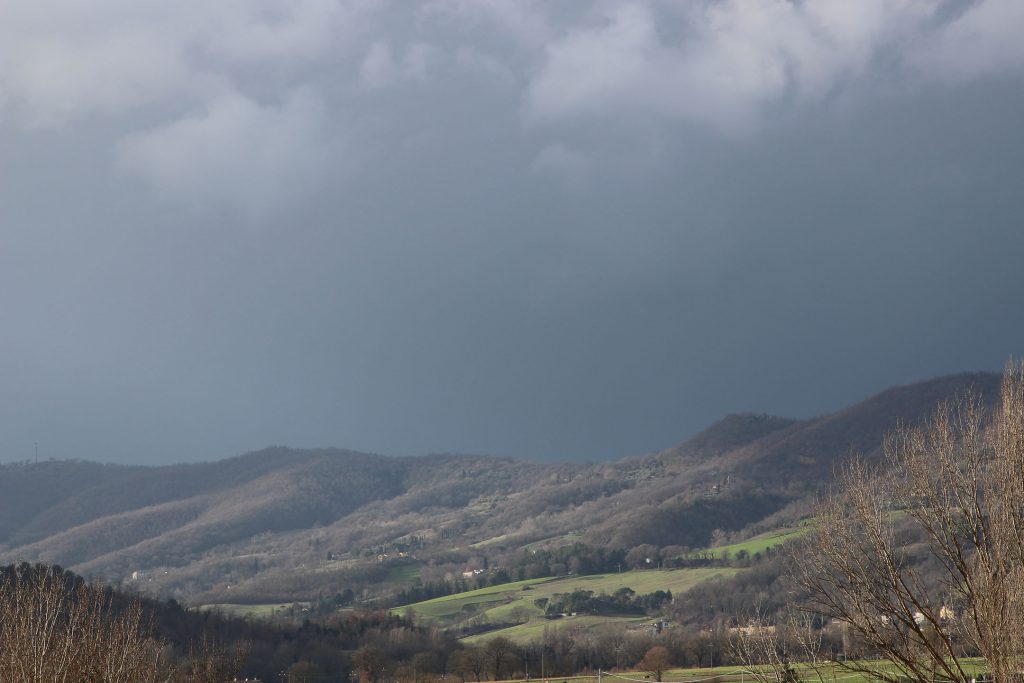 ~~~~~~~~
A friend of mine and I were discussing food…it is an obsession in Italy…and after sharing the recipes we had been trying he said…"we have to keep our strength up for whatever". And I laughed and laughed…yes we DO! Eating well is our best defense. And it gives us something to do.
Singapore Teochew Braised Duck is the next meal. Luther is a huge duck fan. Always pestering me to cook a duck. I like duck. I just don't like COOKING duck. I had duck parts. About half a duck chopped up. We bought it in the super mercato here in town. I decided roasting was not the way to go with parts. So I searched on braised duck and picked this one.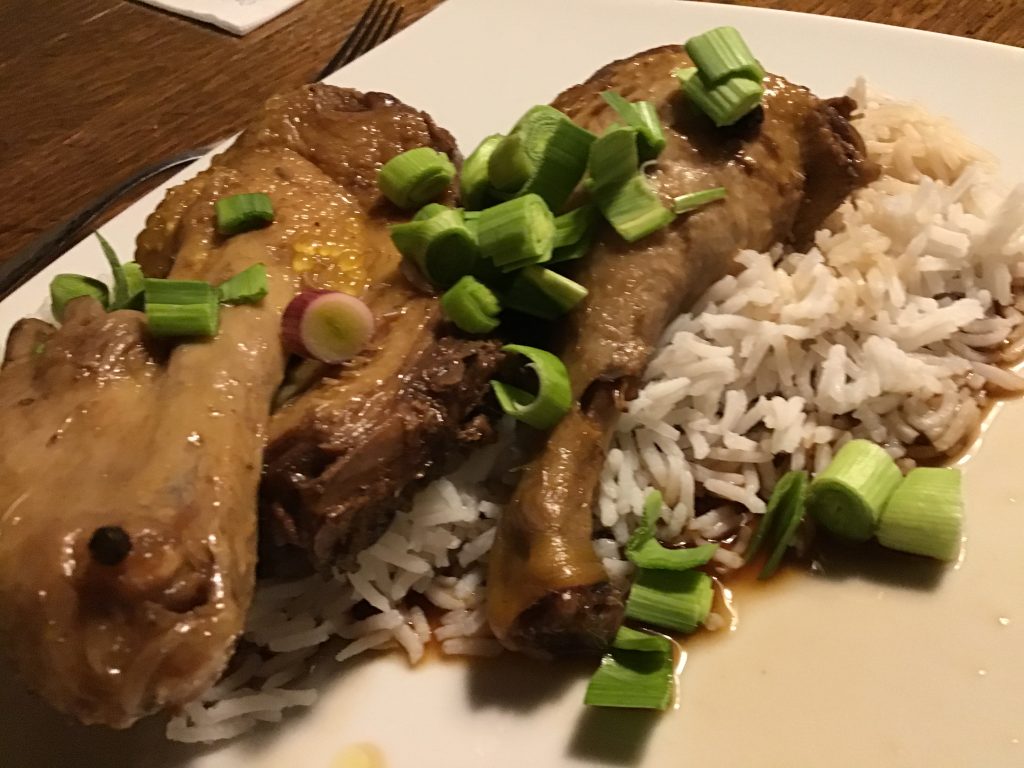 It was good. Had a nice broth from the braising. It included soy sauce, orange peel, cloves, cinnamon sticks, peppercorns, ginger root, garlic, onion. I made basmati rice. I put some of the broth over it. It was very tasty. I would make it again. I even have left over broth for another use.
~~~~~~~~
Italian sentence. "Domani è un altro giorno, proprio come oggi." in English, "Tomorrow is another day, just like today". Doh-mah-nee A un al-tro gee-or-no, pro-pree-oh coh-may ohg-gee. 🙂
~~~~~~~~
Stay safe! 🌈