I read a post by a friend today. It was about the fact that we stranieri, foreigners, who come to live in foreign lands, come with different viewpoints. We see things differently and notice the differences in our new land, which the residents don't see, because it's so familiar to them. It's because we strangers look on things with "new" eyes. It would be the same if reversed, I'm sure.

One thing they don't seem to see here, is that they don't market themselves. Or not well, anyway. I've always said, Umbria just doesn't "get" marketing. It doesn't have a regional program to market itself to the world, like say, Tuscany does. It's why many people who asked me where I was moving before we came had no idea where Umbria was when I told them. I, personally, am fine with Umbria as it is. But Umbria could be more if it knew how. It is so much like Tuscany. The landscape is nearly identical, save for the sea. The food and wine are very similar. Wild boar, porcini, and salt-less bread, all shared by the two regions. And yet, Toscana is overrun with tourists. While Umbria is tranquil and undiscovered. The traditions that so many tourists love are all sleeping here.

They just don't understand marketing. A good, and slightly amusing example is in our town. Or was, I should say. We had a really nice Jazz bar on a nearby street. But you wouldn't know it was there because it had no sign. When friends from California mentioned they should put up a nice sign, the owner said, "I don't have enough business for a sign". True story. The Jazz bar is long gone, for obvious reasons. This the defunct Jazz club. It looked just like this when it was open. No sign, no hours…who would know it was even there?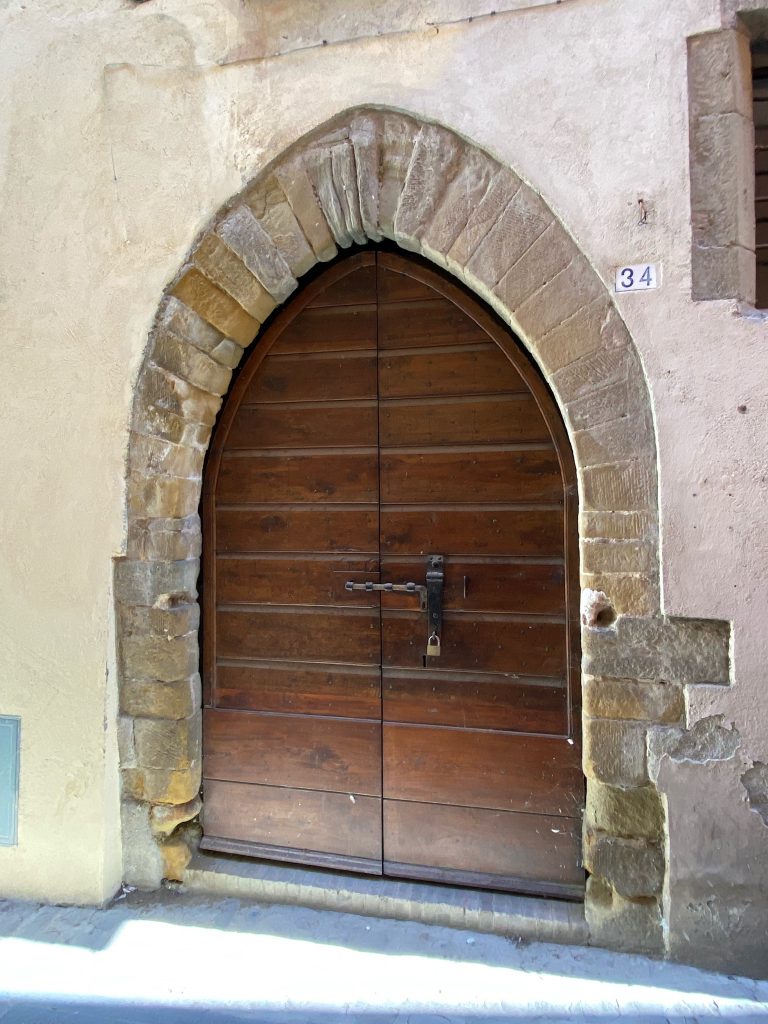 Don't get me started on websites, which are, in my opinion, one of the easiest ways to market yourselves. When we first came we always reflexively went to the website looking for info. Take for instance, a town with an annual festival. You want to know the schedule. When you go to the town website, you see the schedule for 2016. It is 2021. They haven't updated their site in five years 🙄. This is typical. Hotel sites list specials from two years ago. Restaurant sites don't list their weekly closing day. They don't say if they are open for lunch. Many don't even say where they are! An art museum in Citta di Castello we wanted to visit listed their hours. So we paid them a visit, only to find them closed for TWO MONTHS for renovation! Wouldn't you think they'd tell you this on their website!? It IS an important bit of information. Anyway, they've beaten us down. We don't expect accurate information on a website anymore.

We had a nice monthly magazine for the Upper Tevere Valley before the pandemic. It had articles about businesses and items of interest. It was free, so there were lots of ads in it. Me, being new, I was always interested in knowing what was out there. Half the time, I'd find a business and it would have nice glossy pictures etc, (they do design well) but it wouldn't say where they were, no address, not even the town sometimes, or when they were open. I guess if you grow up here they'd expect you to know. Marketing 101. Italians are surprised when I point out these "tiny" omissions. They just don't "see" it.
~~~~~~~~
It's a beautiful day in the neighborhood. The weather is perfect. Warm days, blue skies, cool nights. Suddenly, it's fall. Photo from my walk today.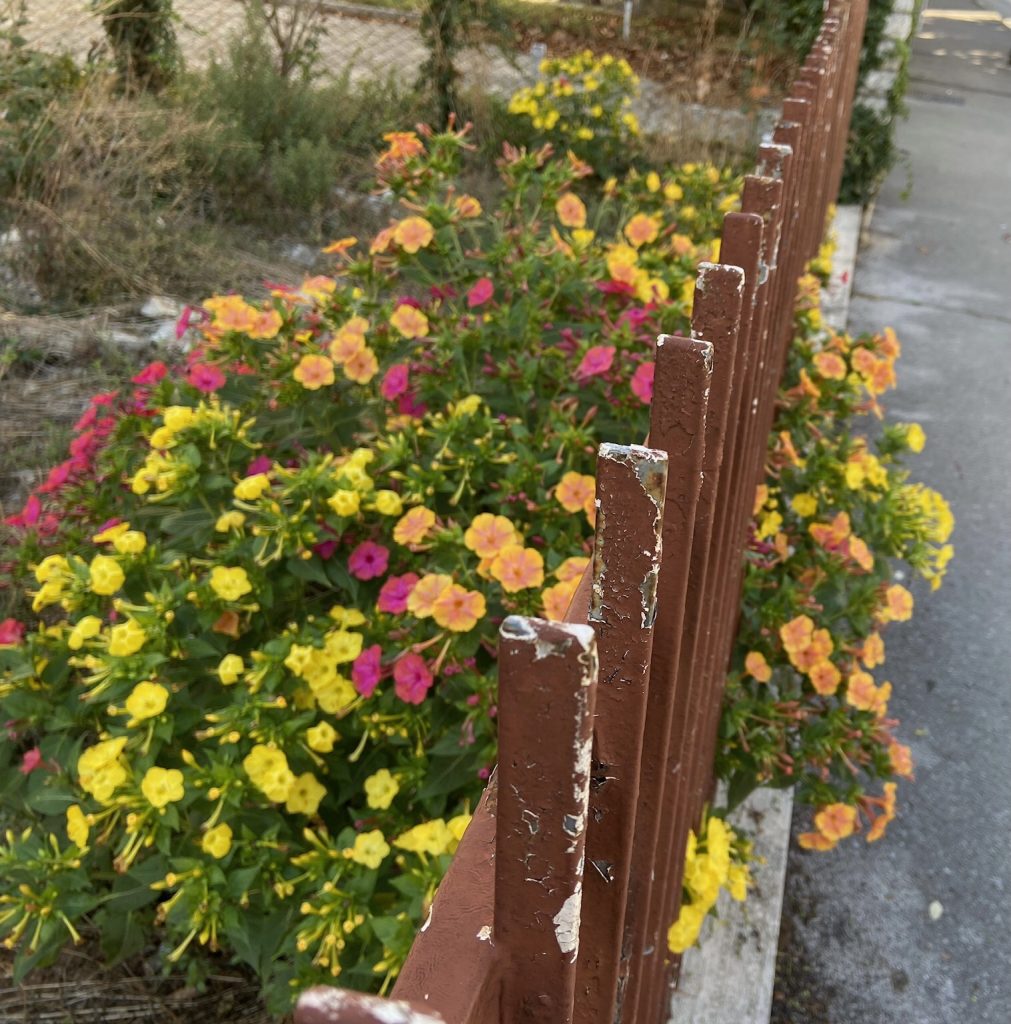 Information for those who are traveling to Italy from the US. The EU put the US on the list of countries no longer able to come without restrictions. Each country will make a ruling for themselves. Yesterday, Italy reimposed the requirement for a negative Covid test in addition to proof of vaccine. It says specifically, "presentation to the carrier at the time of embarkation and to anyone in charge of carrying out the checks, of the certification of having undergone, in the seventy-two hours prior to entry into the national territory, to a molecular or antigenic test, carried out by means of a swab and negative result." This takes effect from today August 31 to October 25 unless amended.
Buona giornata a tutti! 🌈