This is our favorite butcher. It is about 20 kilometers from our house in a town called Bosco on the way to Perugia. We wouldn't normally travel so far since we have nice butchers in Umbertide. But for something special, this is the place to go. It is extraordinary. It is local meat. I'm not sure why it is so special and so much better than other meats…but it is.
We took a trip down on Tuesday. When we go, we buy a lot. Normally, I make my own hamburgers from ground beef here because the pre-made patties are not good IMO. At Etrusco they make them really well. So we got four. Also we got some steaks which seem to me to be the equivalent of flank steaks and skirt steaks. Not normal cuts here. We got some pork sausages and a giant pork chop. But the coup de resistance was the bistecca. We got a T-Bone. But we also got a Tomahawk steak. I hadn't heard of this cut until a friend in Florida posted a picture (thanks Lynn!) Then, suddenly, there it was at Etrusco. Serendipity.
Tonight I cooked it on the grill. It was raining and a bit of a challenge to cook, but I cranked out our tende di sole (awning) and it was fine. I had worried about the heat and smoke on the awning but it worked OK. The steak was exquisite. I don't think I've had a better steak at home in my life. Picture — you can see where it gets it's name.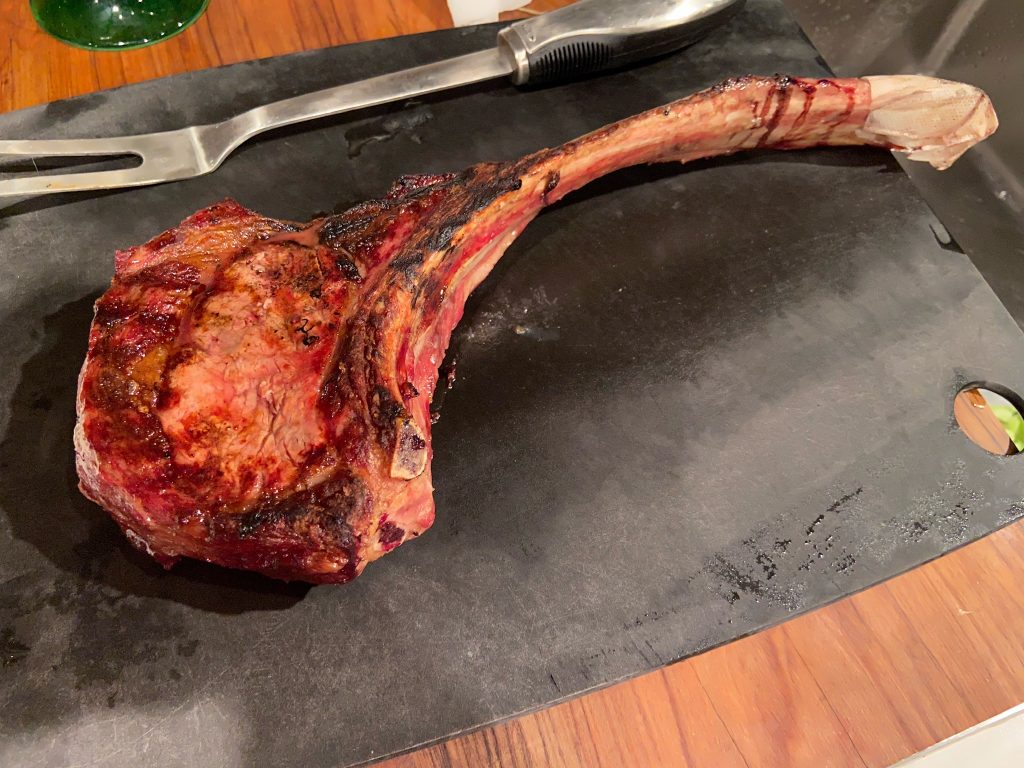 And after slicing for dinner.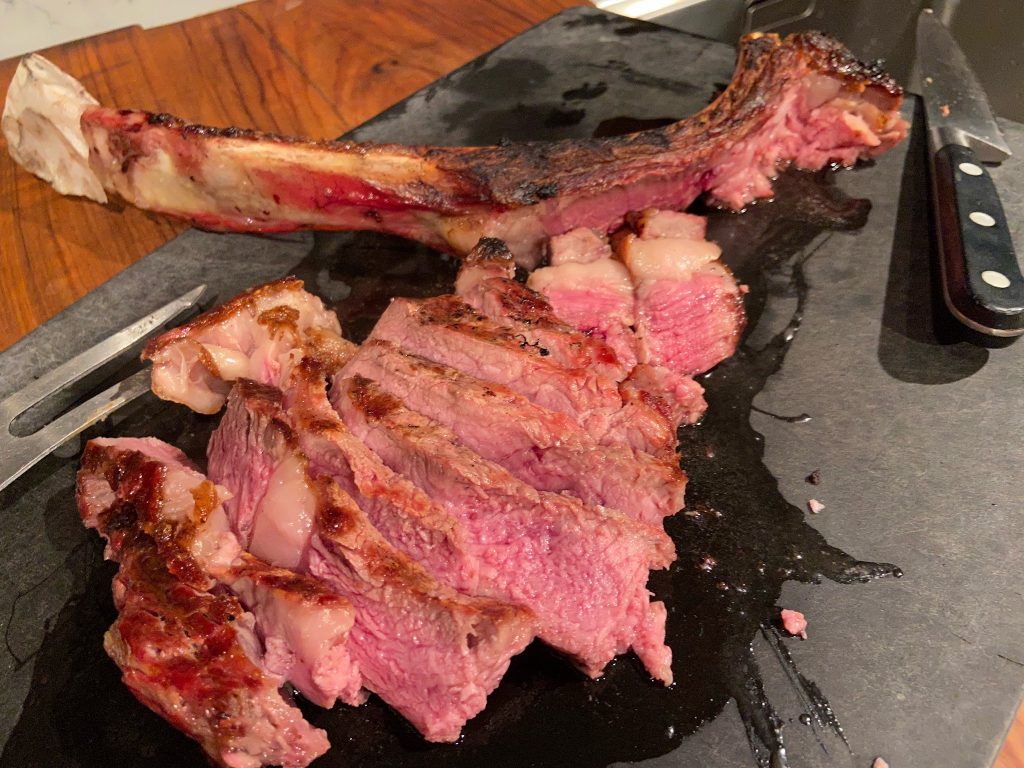 Mmm mmmm good. Sorry to my vegetarian friends. We don't eat a lot of meat but if we do, it must be exceptional. I have complete faith in this butcher in how the animals he sells are raised. I do not buy meat that is factory farmed. Here in Umbria there are so many family farms, with small productions and humane treatment of the animals. If you deal with local butchers you know where the animals were raised and how. Same as your vegetables. Raised nearby, with no pesticides. It is one of my favorite things about living here.