On a street nearby, Via Cibo, is a shop called CeramicArte. The lovely young woman, Laura Tomassini is the proprietor and the artisan who creates these beautiful ceramics. She is affiliated with one of the ceramics workshops in the town of Deruta and she paints traditional Deruta patterns, using traditional pigments.
First a little history of Deruta and it's famous ceramics. Deruta is a medieval hilltown in Umbria and is mainly known as a major center for the production of painted earthenware since Renaissance times. Production of pottery is documented in the early Middle Ages but there are no surviving pieces until about 1490. It reached its artistic peak in the 15th and early 16th century. It was the first Italian center to use lusterware pigments, usually yellow, ruby or olive-green.

Laura is following in the footsteps of centuries of artisans. A noble endeavor. I walk past this shop often. Always, there she is, creating beautiful works.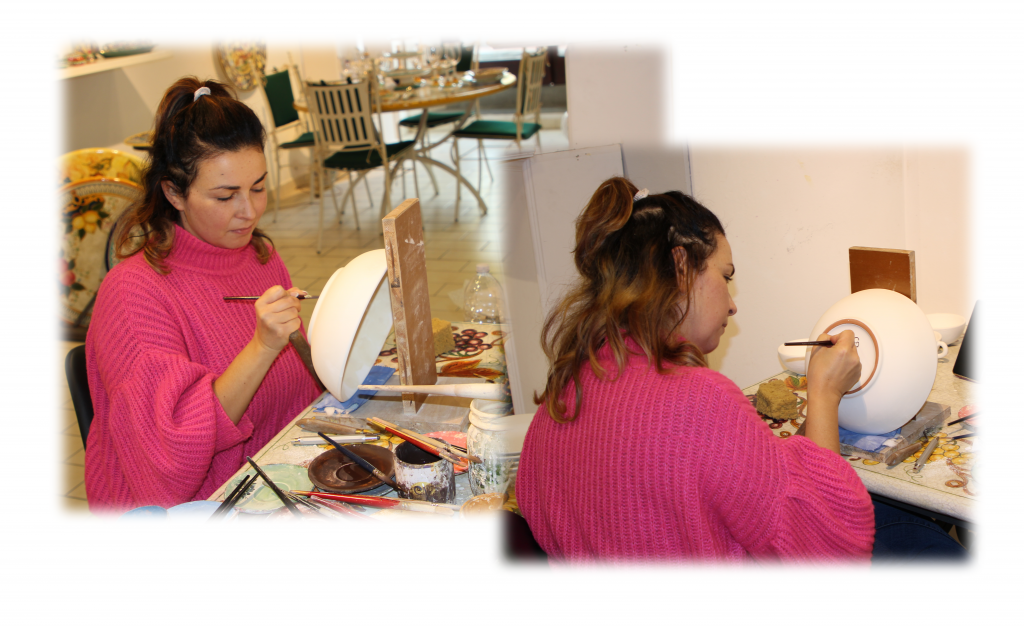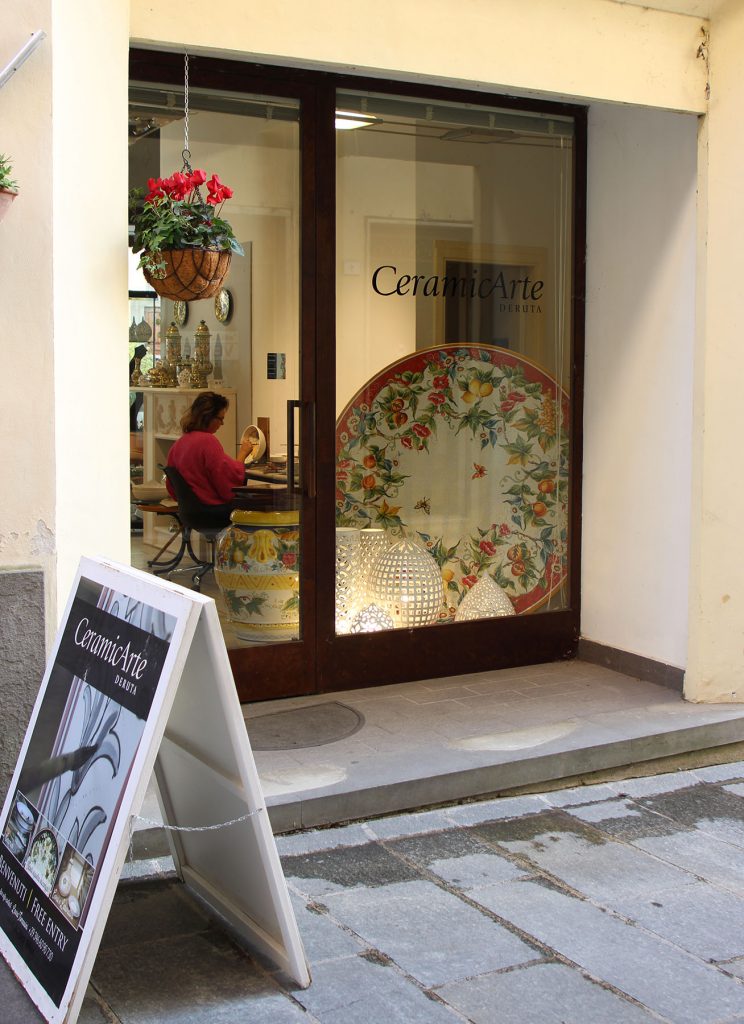 She's been busy with Christmas things. Ornaments, jewelry. Take a look at these! Bellissimo!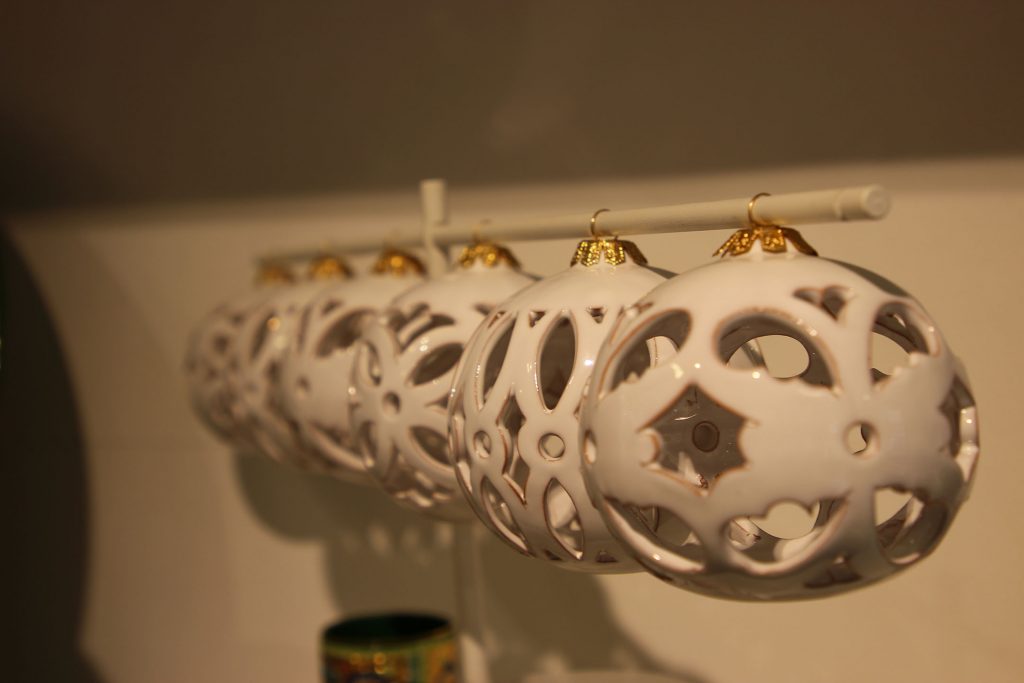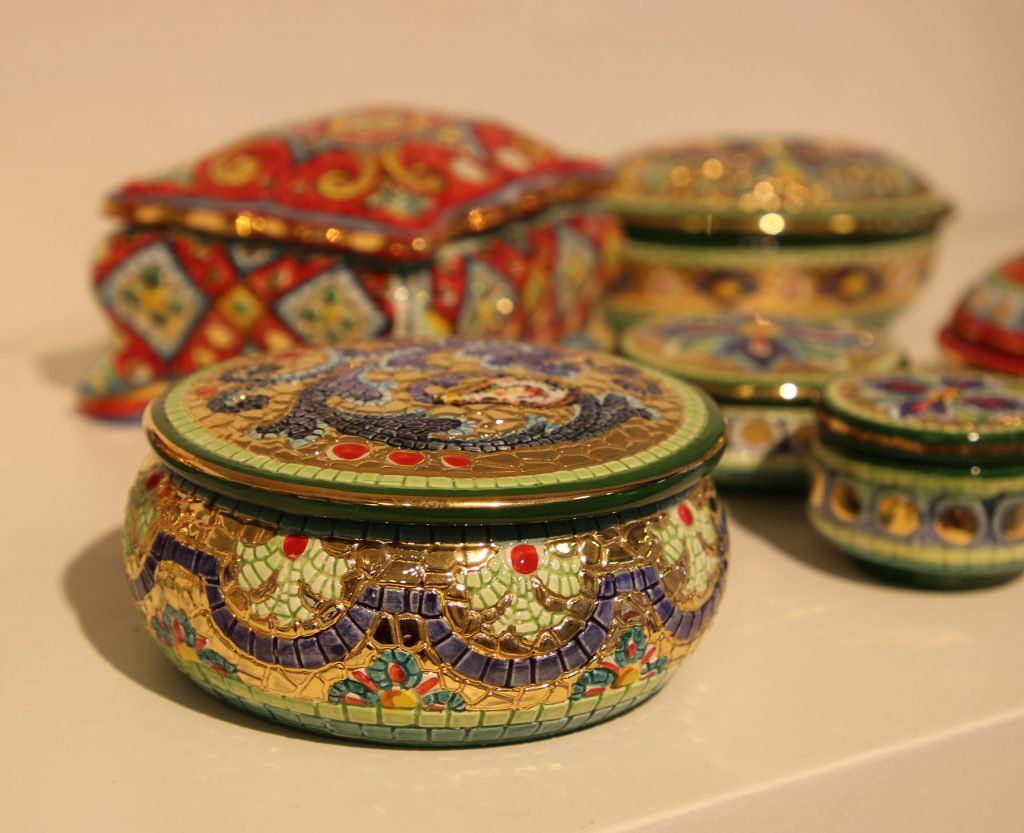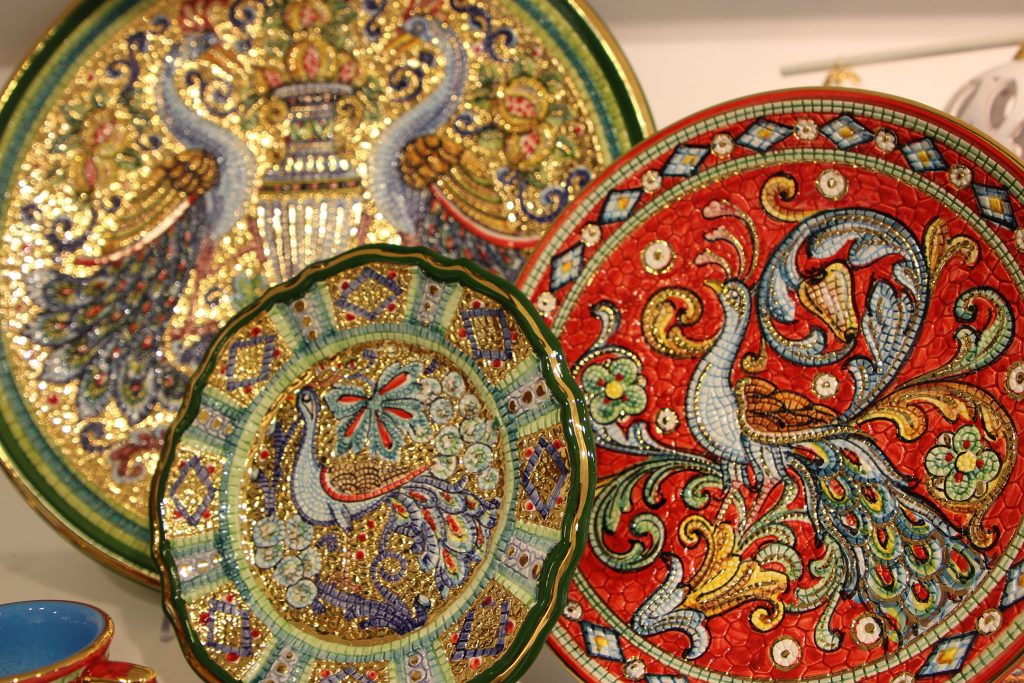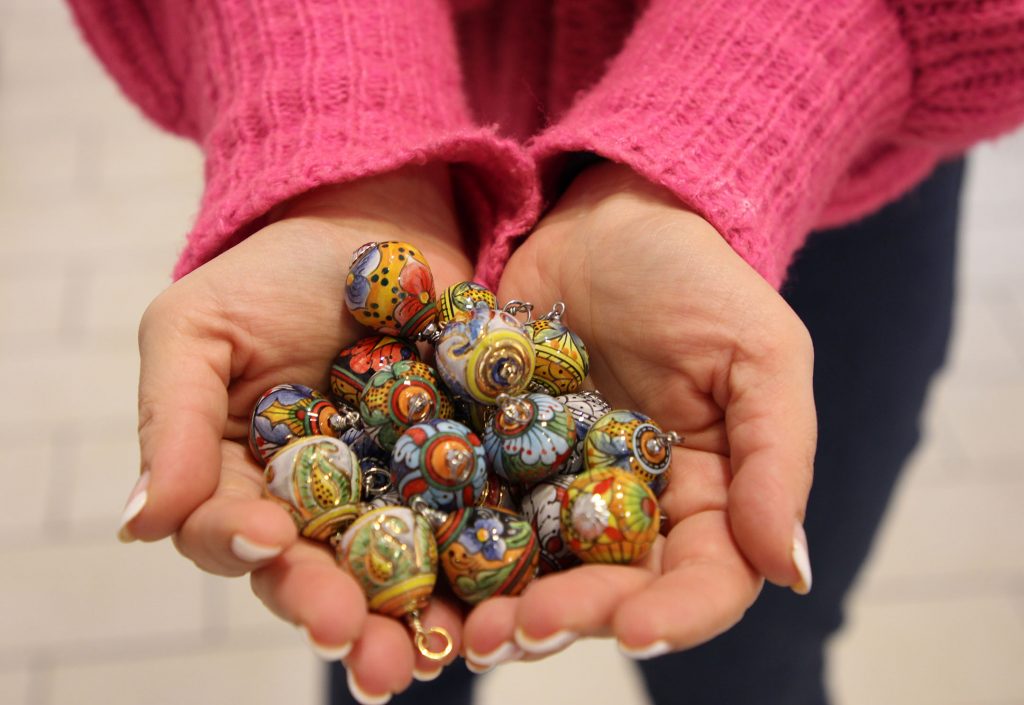 Our recent guests ordered some of her ceramics. She makes things to order. You pick the design and what you'd like. Two years ago, I commissioned a bowl for my niece Rachel and her soon-to-be husband Alex. Here's the bowl. Peacock design. I picked the red and black. Laura will inscribe the back for a special present. Like the back of the bowl below.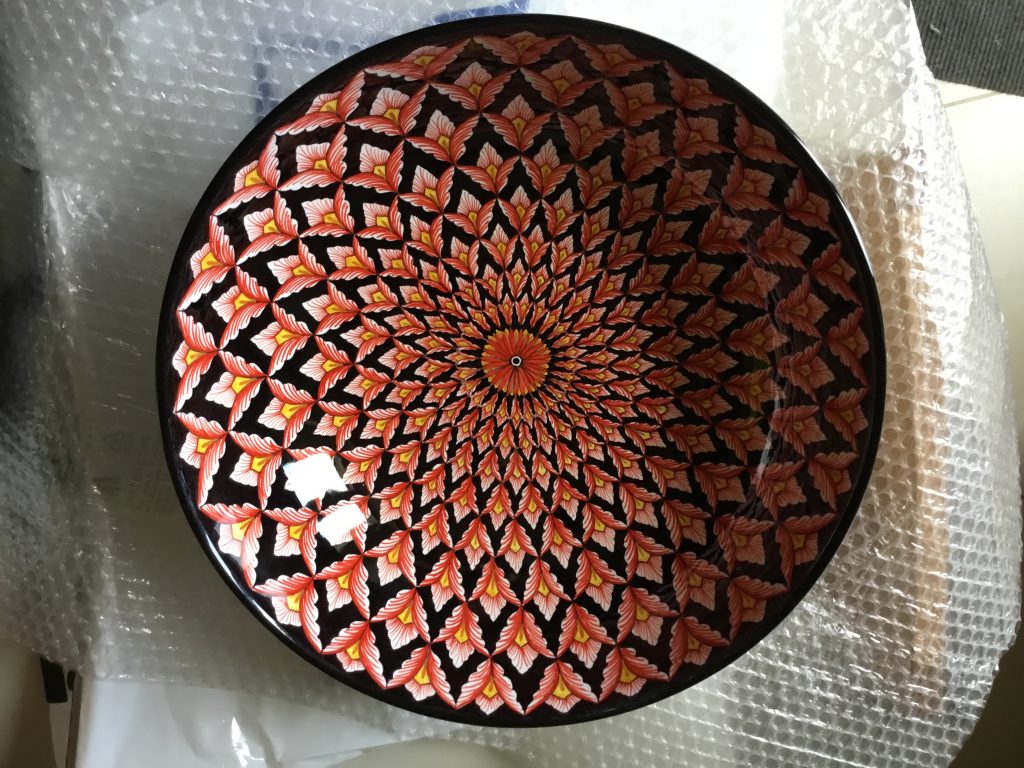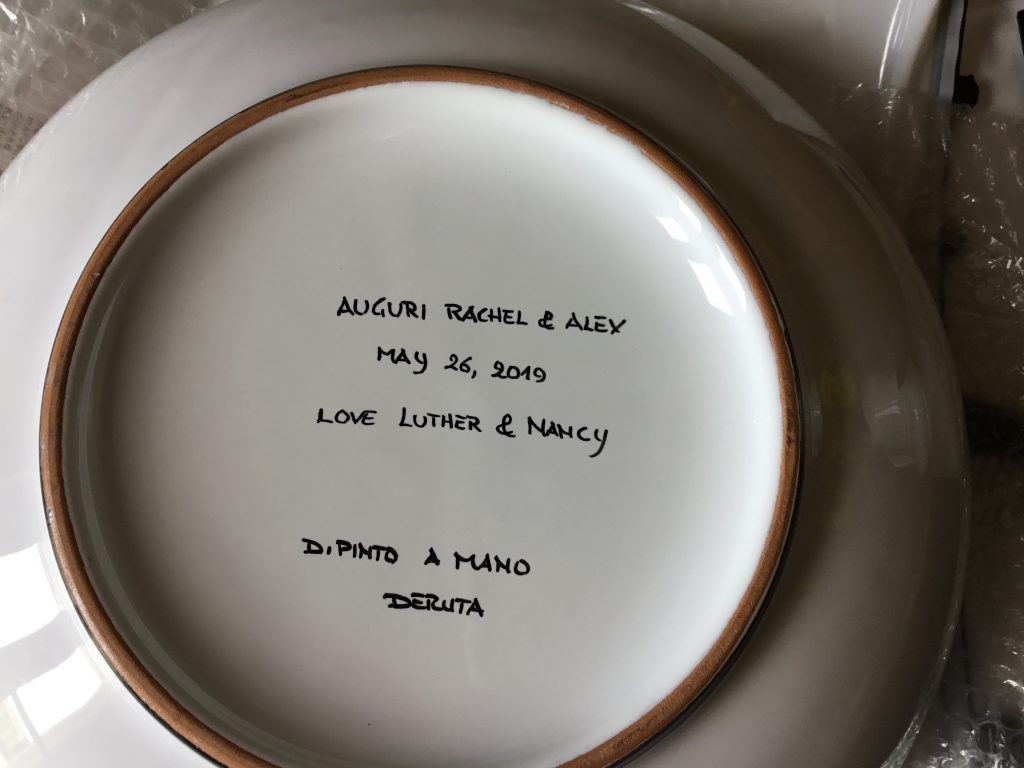 When they were here they commissioned a plaque with their house number for outside their front door with the same pattern. That will be a unique addition to their house!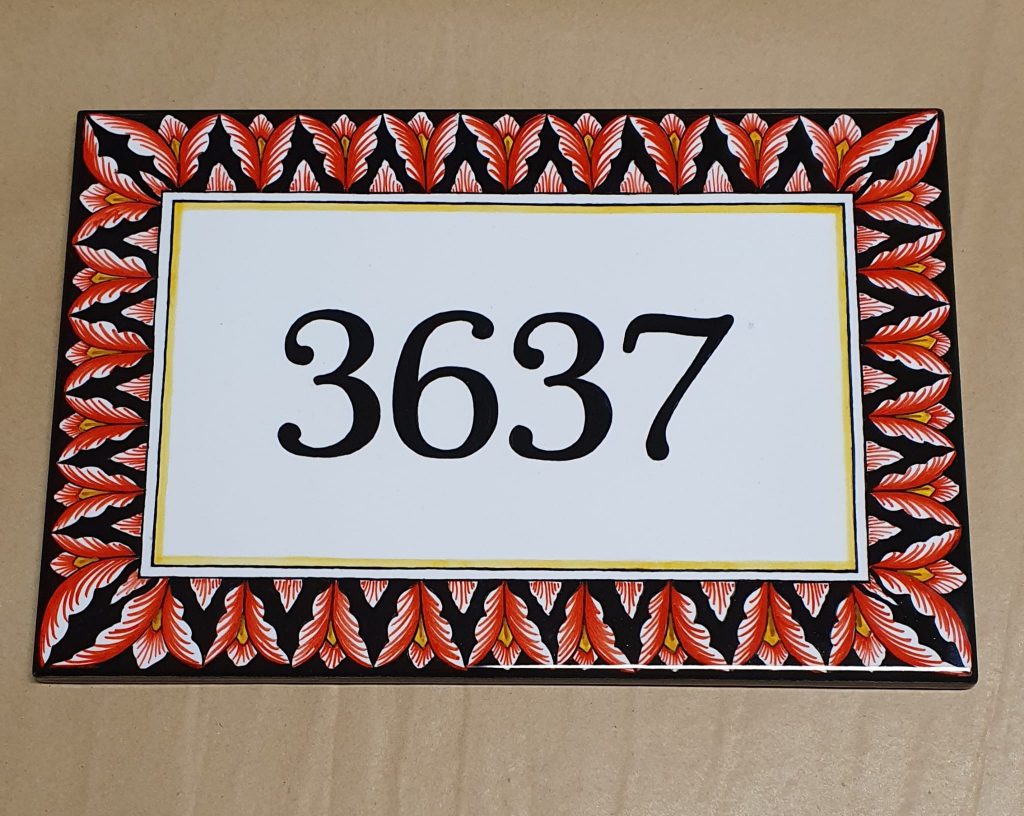 Mike and Anne chose some salt and pepper shakers. Mike, once he was here for a while, got very into our Italian coffee. Yay for him. When he got home Rachel and Alex gifted him an espresso maker. Of COURSE he needed espresso cups which he ordered after he went home… Pretty!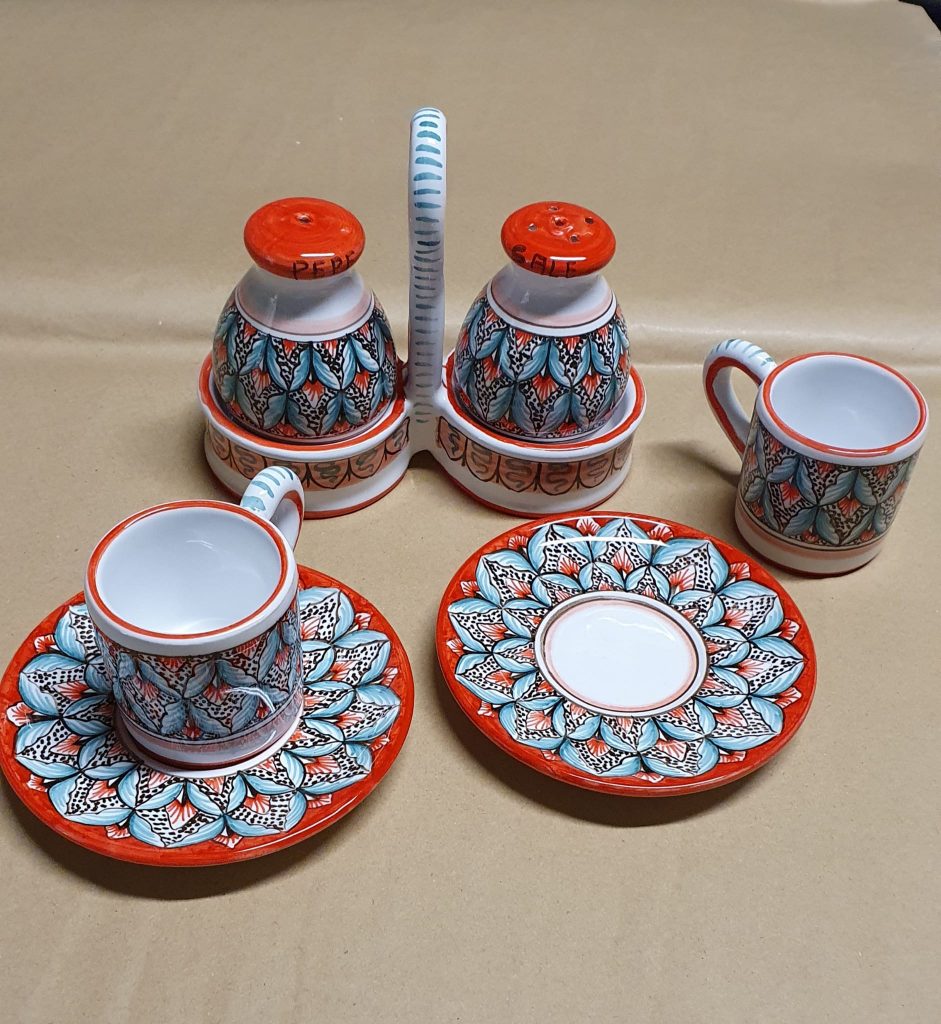 These are on their way to the US. As I posted in my last post I bought a luminary. And I also have a couple of pretty lamps the same type of design. If you come to Umbertide, be sure to visit this unique artisan, and her shop. And if you like, you can also commission things using her email below and she will ship to you.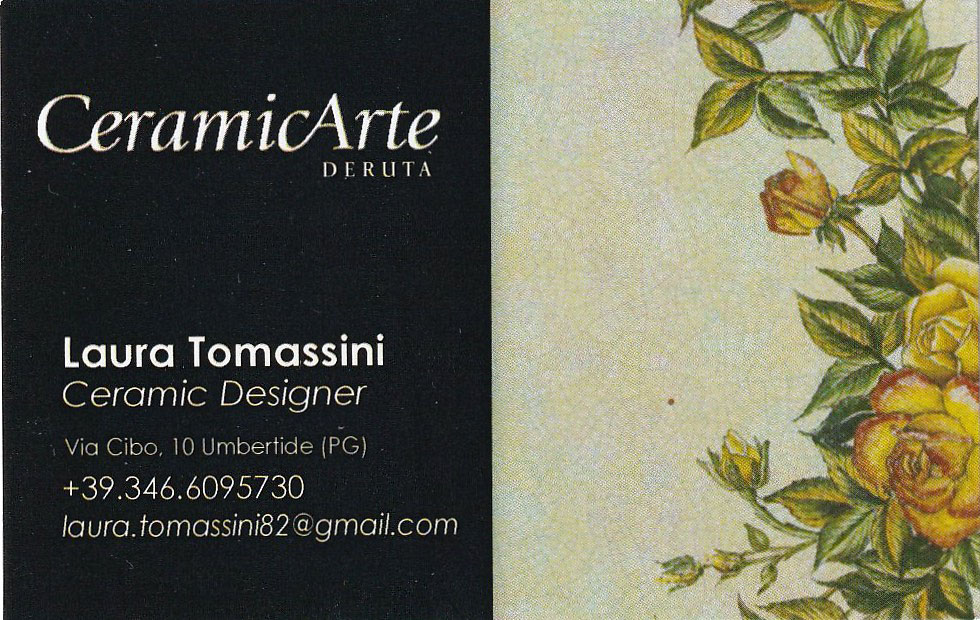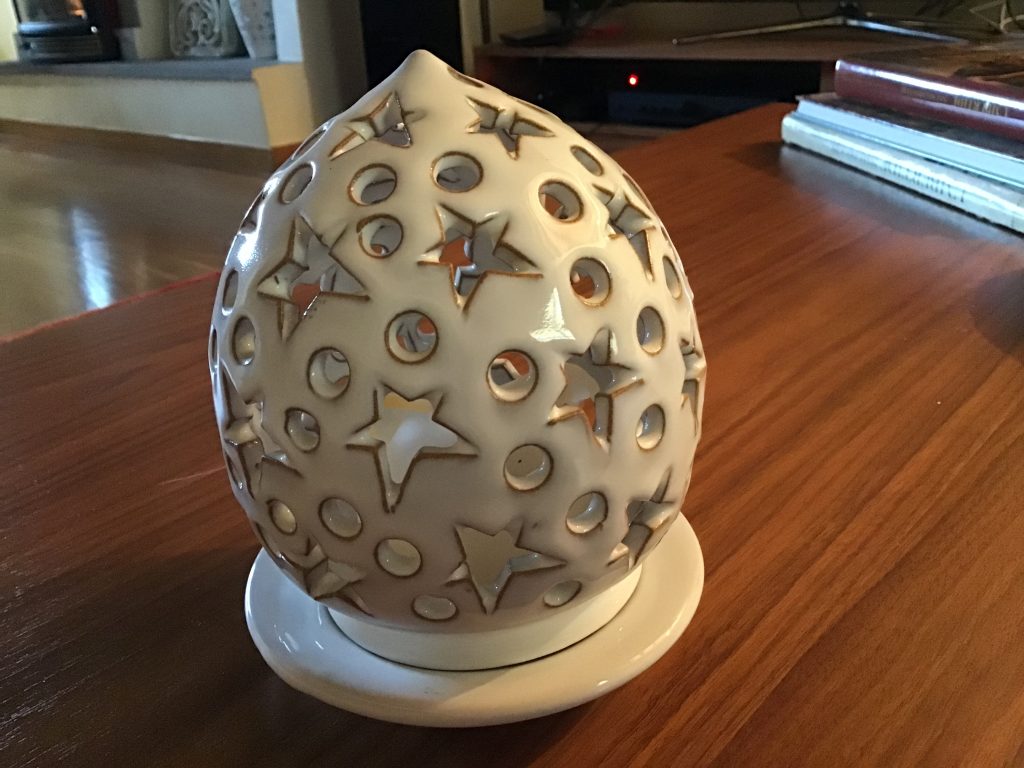 CeramicArte is a treasure in our town. I'm happy they are here and if you come visit, you can commission some for yourself!

Buona Domenica a tutti!