Such fun to make something new. Our lunch was not formal nor fancy. But it was good, and fun! It was especially fun to share with friends.

First thing I had to do this morning was de-head, de-shell and de-vein the shrimp. I wanted to use the heads and shells for my shellfish stock. Once done I browned the shells in olive oil. Then I added tomato paste for a couple of minutes and the vegetables (carrot, celery, parsley, bay leaves, spices) and finally, I deglazed the pain with white wine. It smelled great. I added the canocchia. Thanks to Phil, one of my readers, I now know the name of the unknown crustacean🙂. I simmered for about an hour and then strained it all through cheesecloth. I ended up with a beautiful rich stock for the brodetto.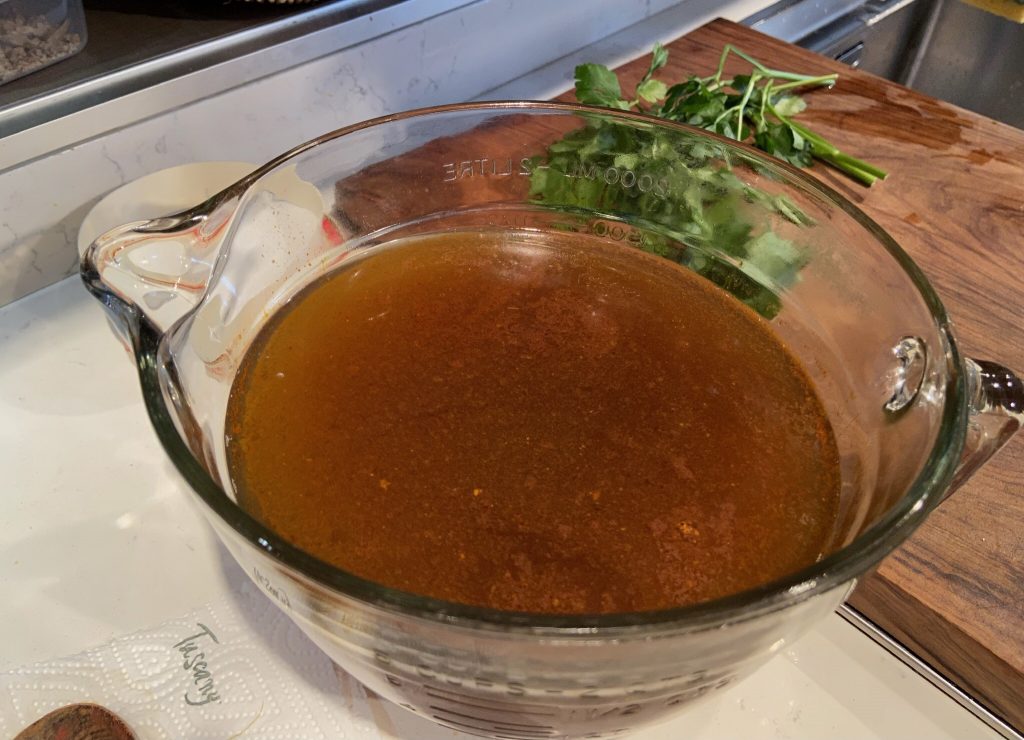 I used my big cast iron pot for the final product. I sliced the pepper and sautéed it, I added garlic and tomatoes and simmered it all for fifteen minutes.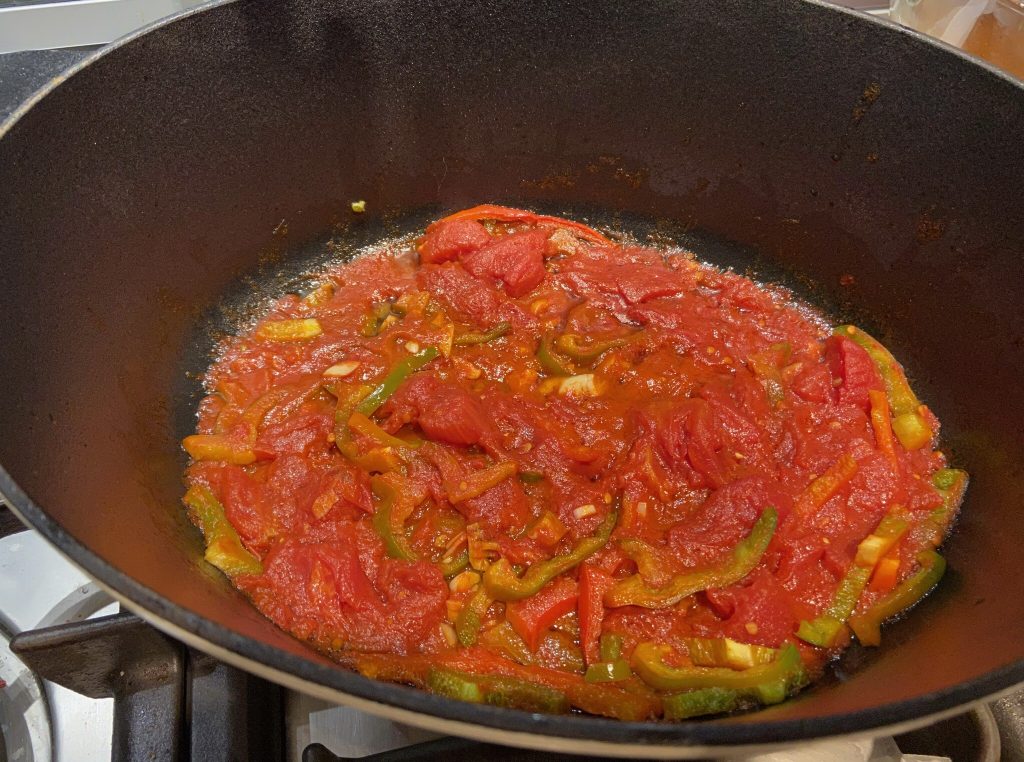 I scrubbed the clams and mussels. Then I soaked them in salt water so they could expel their grit. After their soaking, I cooked them separately in a big pan in wine.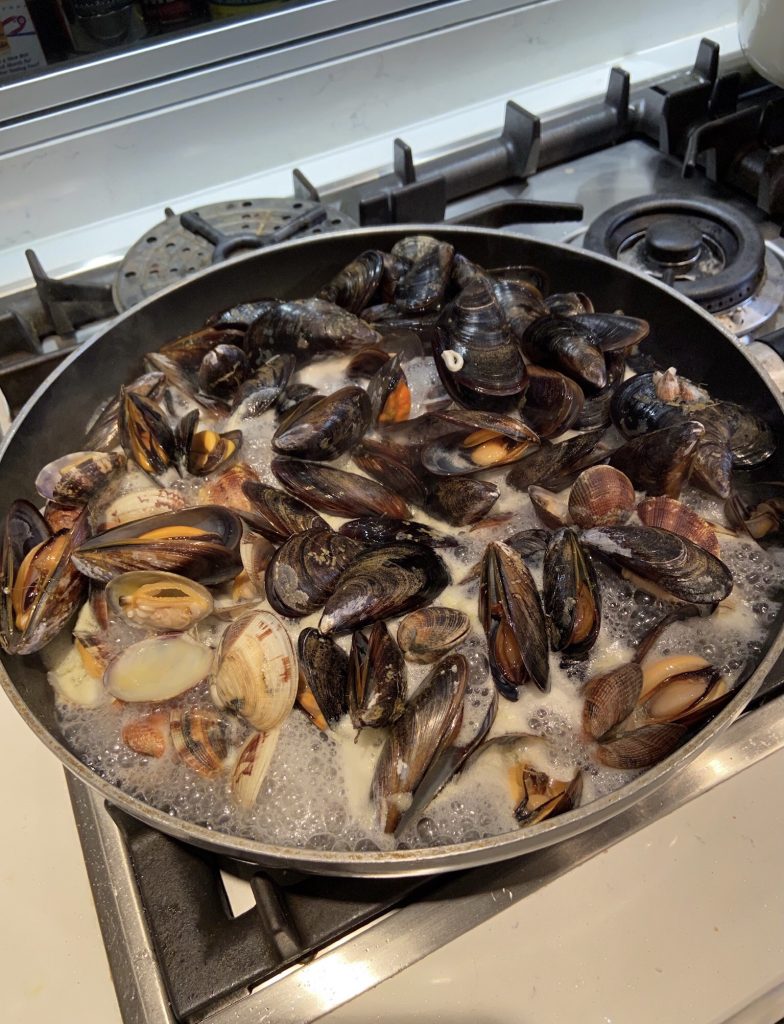 I added the whole fish to the pepper/tomato mixture and then some broth. I cooked it a bit. Then I added the shrimp.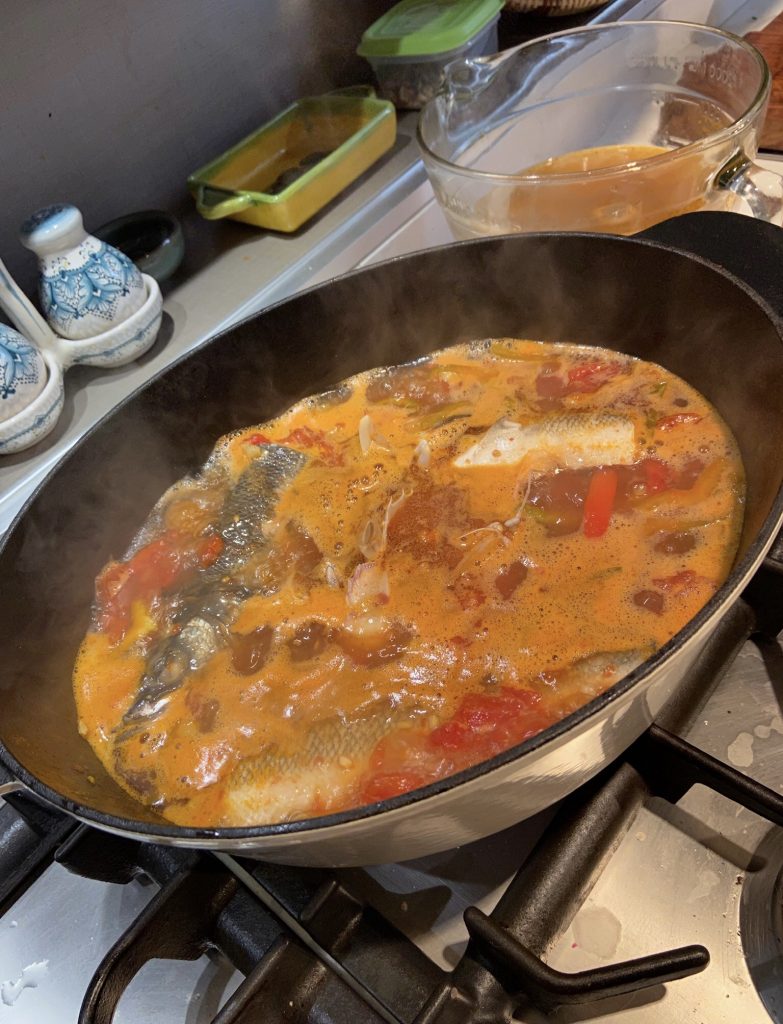 At the end I strained the cooking liquid from the mussels and clams. Then I added them and some of the broth to the pot. Finally it was all ready go!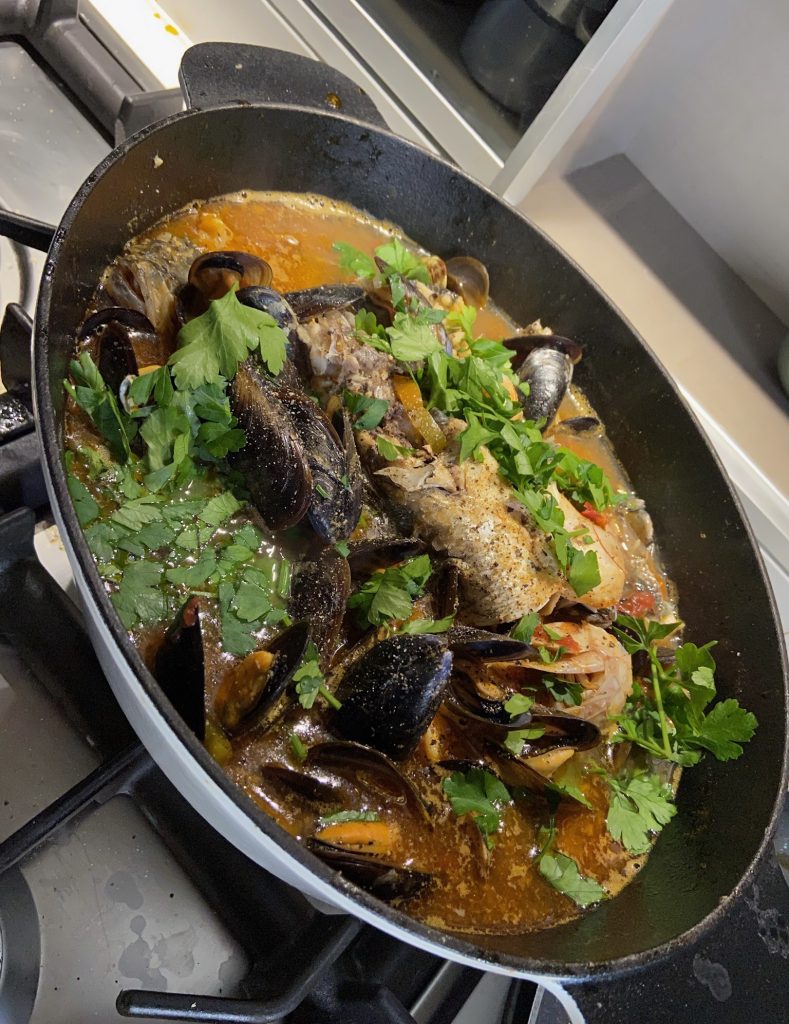 It is served with toasted bread to soak up the juice. I will say it was a feast!