Since today is the last day of April, I wanted to do a post showcasing a dish from the book "The Tuscan Year". As you may recall, I have been doing an excerpt from the book each month. The month of April was dedicated to Easter. The traditions are strong. Easter Saturday is the traditional time to plant vegetables. Beans, peas, zucchini, carrots, onions, potatoes, parsley and basil.
When this book was written in the 1980s, the parish priest still visited households to bless the house and family during Holy Week. An ancient tradition. The house was cleaned, top to bottom and the Priest sprinkled holy water into each room. Later the Priest returned for a big lunch after visiting other houses. Blessing is apparently hard work!
The culinary traditions are also strong for the Easter Feast. The Primi, or pasta course is always the celebratory dish, Lasagna. Roasted lamb is always the Secondi. Artichokes, in abundance at this time, were prepared multiple ways as part of the antipasto. I decided to try to make the Carciofi in Umido, stewed artichokes. Lets hope this one has better results than my disastrous frittata in March. 😂
~~~~~~
Recipe – Carciofi in Umido
Four Roman artichokes
50 gr butter
2 cloves of garlic, minced
2 tablespoons minced parsley
salt and pepper

Trim the artichokes of the stems and outer leaves. Enlarge the hole at the top, between the leaves. Dice the cold butter, mince garlic and parsley and mix together. Add salt. Place some of this mixture inside each artichoke. Put a very little olive oil and a spoon of water into a pan. Place the artichokes in, leaves facing down. They should fit tightly in the pan so they won't fall over. cover with greaseproof paper and cover the pan tightly. Steam them gently. They are done when the stem end can easily be pierced with a knife. Serve with a little of the buttery garlic sauce which will have collected in the bottom of the pan.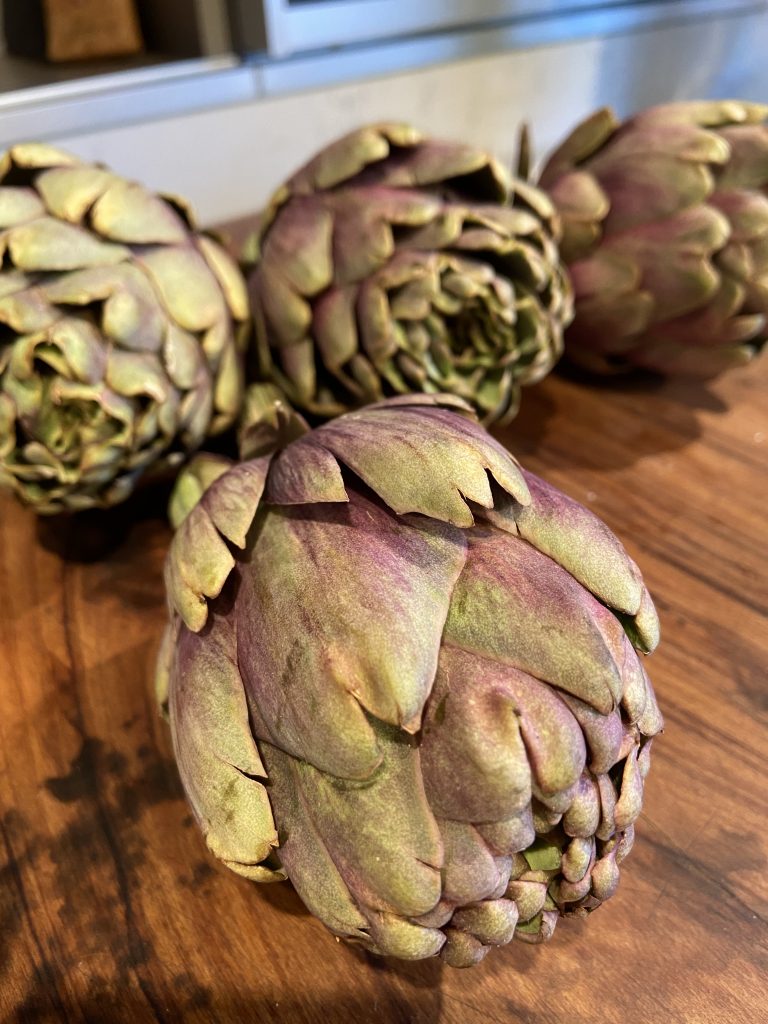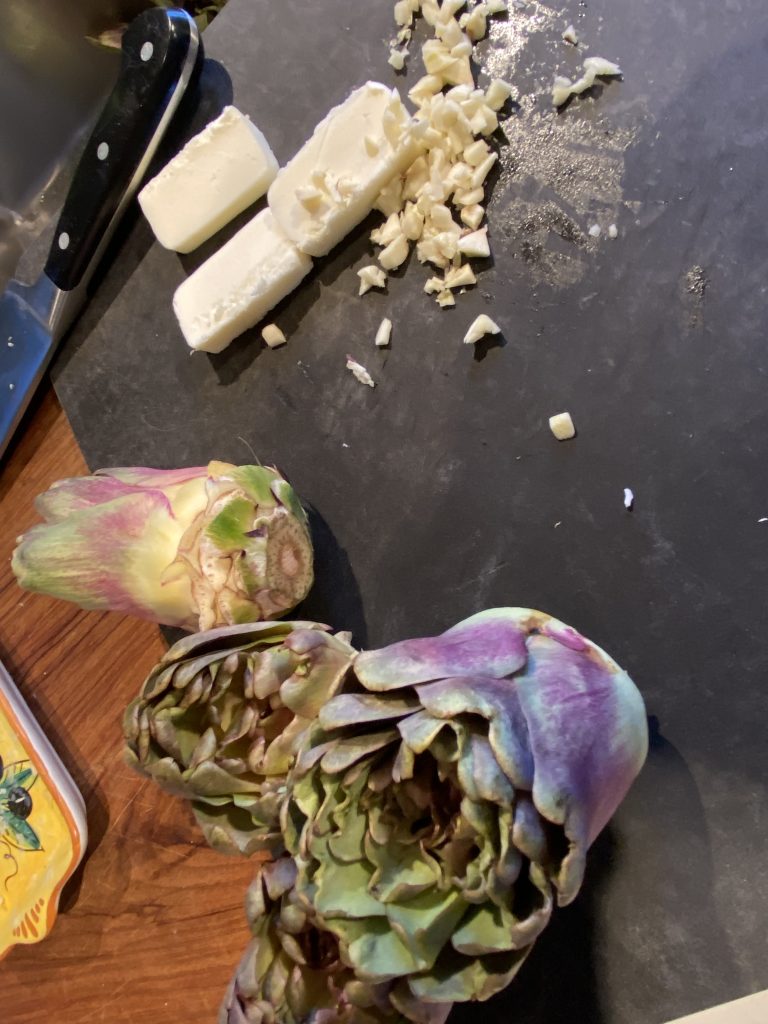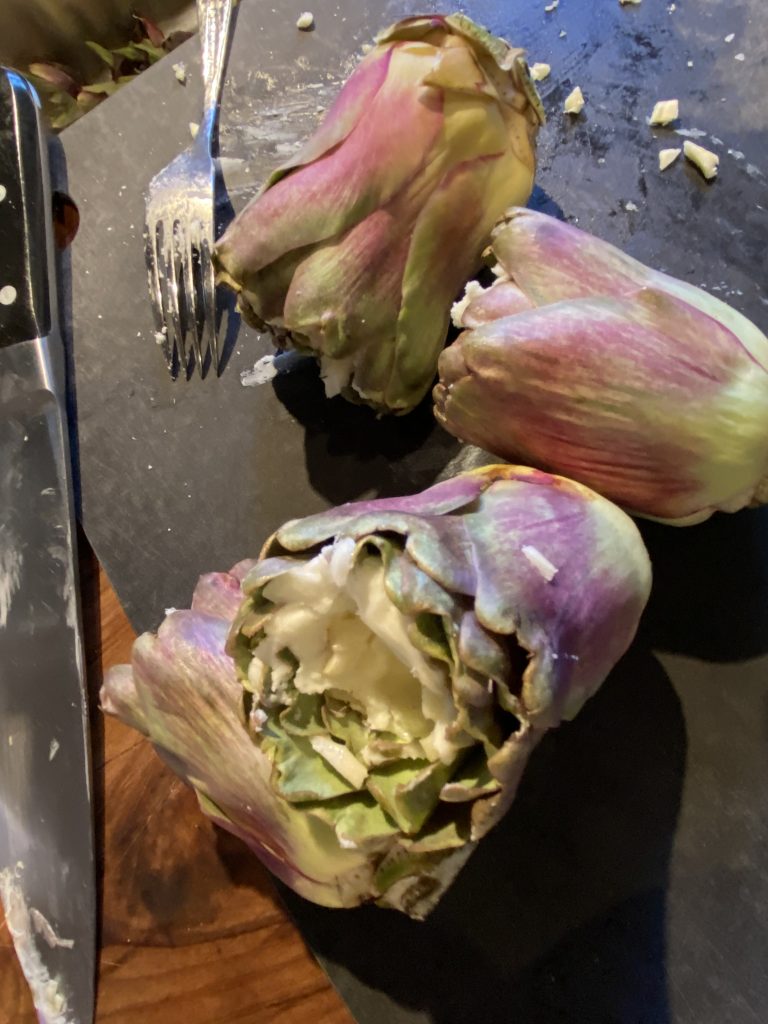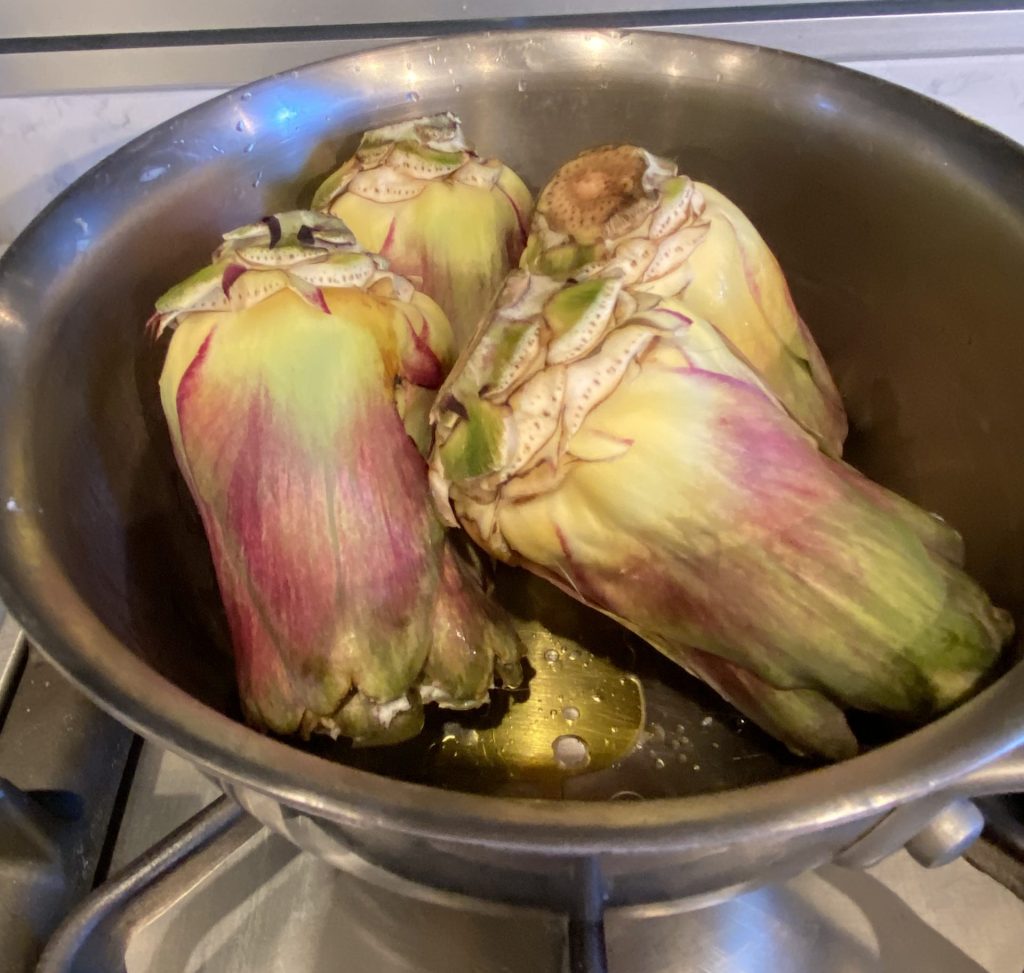 Today, my lunch is stewed artichokes. They turned out delicious. Just right for a light lunch along with some of the Munster cheese from the French market.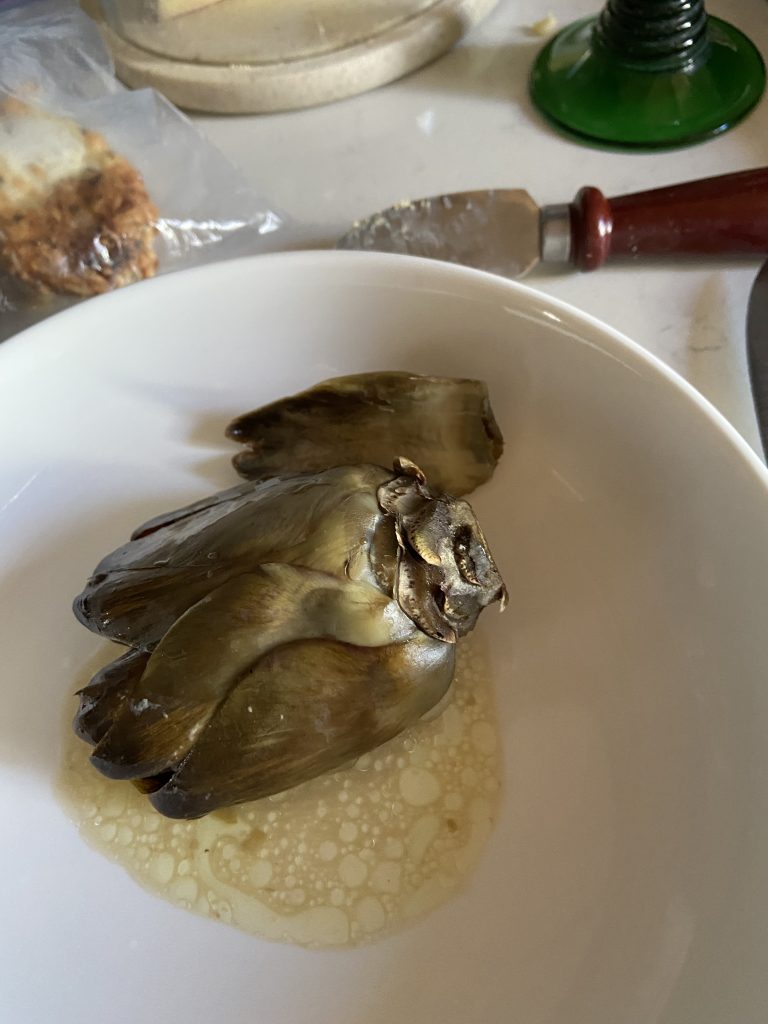 Tomorrow is European Labor day. May Day. A holiday but since it is Sunday not a big thing. Buona domenica, and buona Festa dei Lavoratori!