Sorry it's been a while since I posted. We have been doing a few things. Mostly mundane. We had a Calagrana lunch last week with two couples. Then we had a lovely invitation from Vera and family to their mountain house. It is three kilometers up a winding mostly gravel and dirt road. They are at the very end. So beautiful up there. It was just us and the family. A simple barbecue but so nice. Le regazze!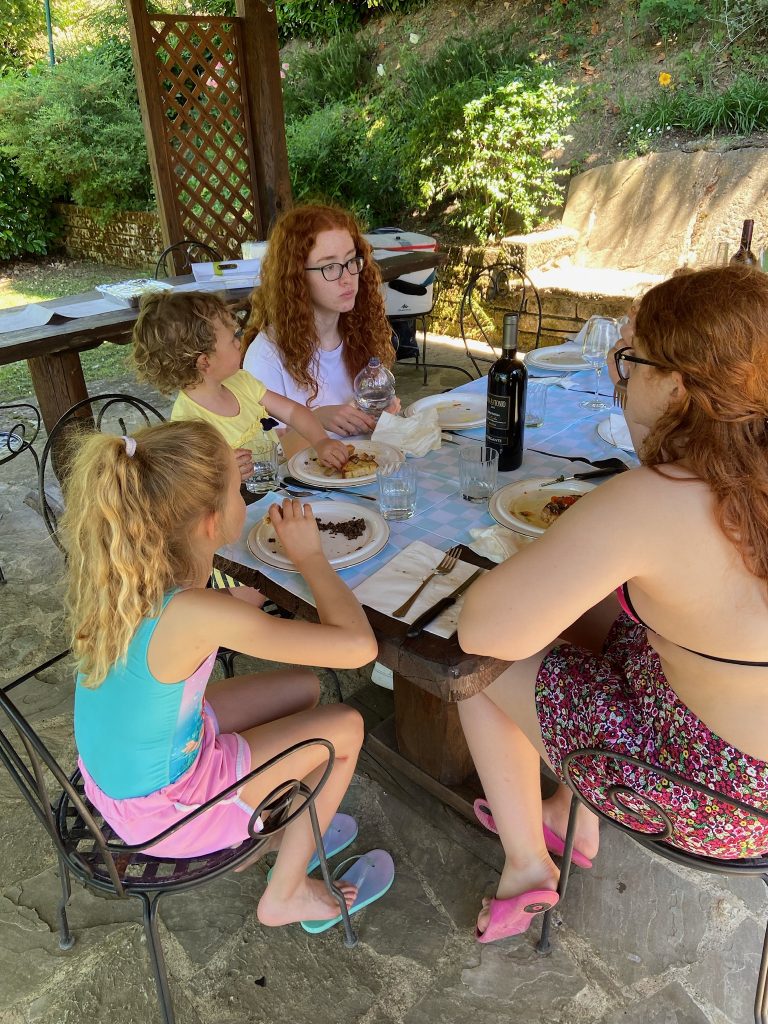 Some of the food.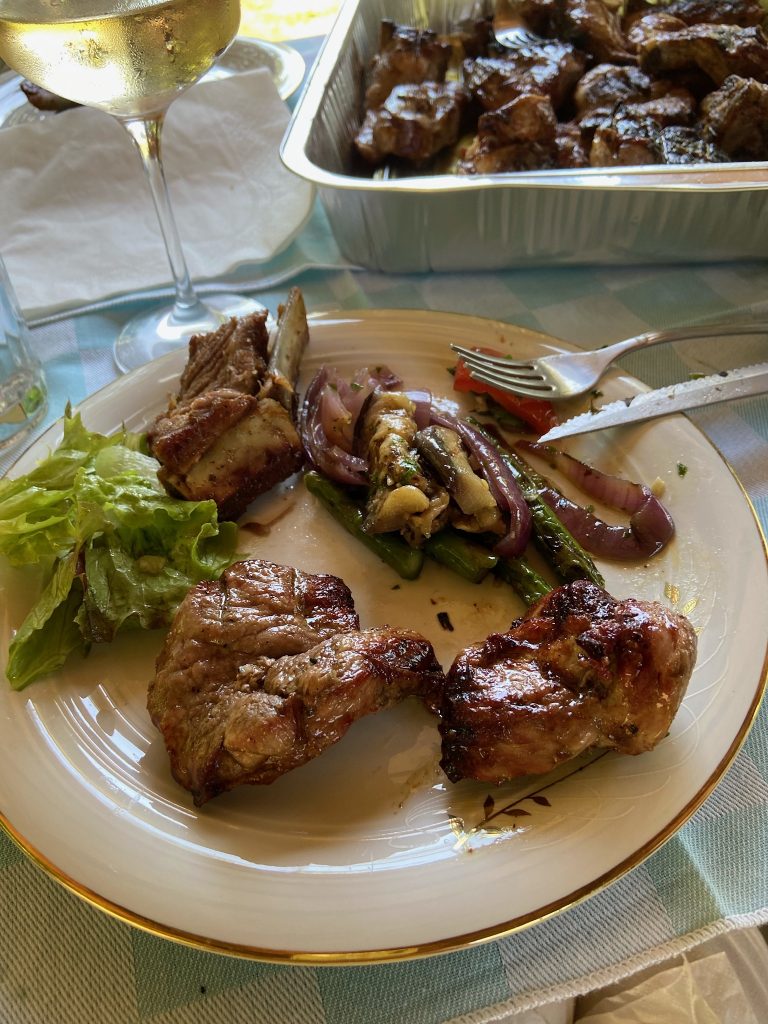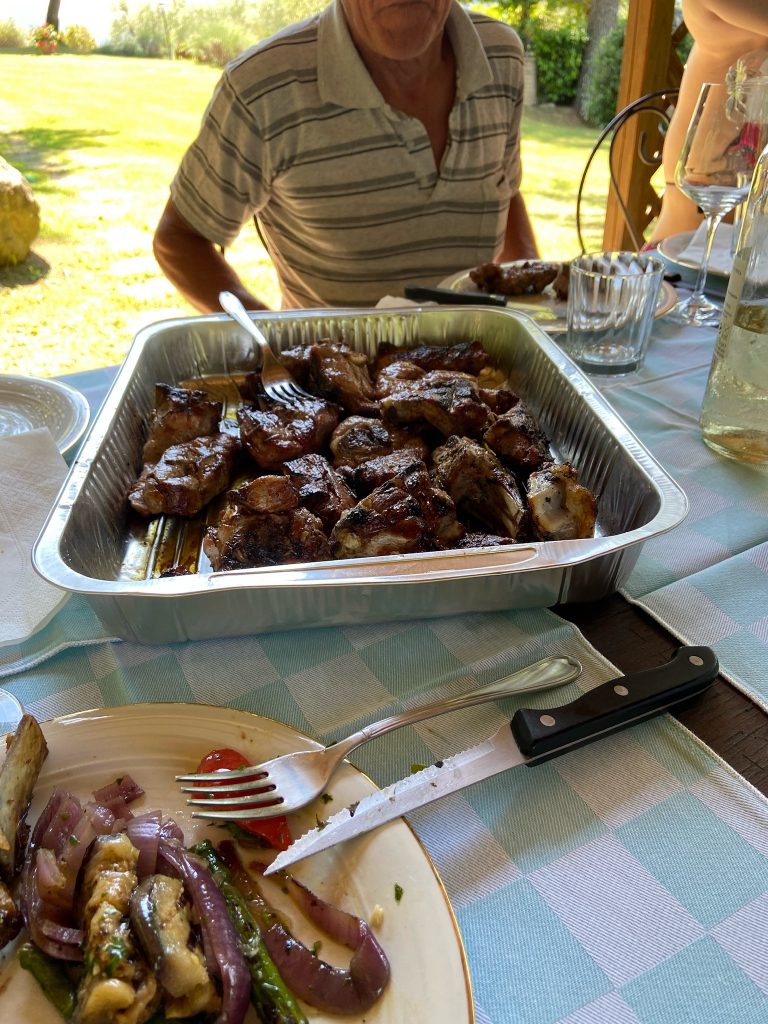 The week was full of chores. We have to replace some of our zanzariere. Zanzara is the word for mosquito. Say it out loud. Doesn't it make you think of the zzzzzzz noise a mosquito makes beside your ear? Two of the screens are ripped and several no longer hook down as they should. They said they'd come next week. And yet again we are trying to get our Tessere Sanitaria renewed. But we needed an appointment so we go next week.

Finally today we had a little fun. We met up with a friend who is buying a house here. He has been stuck in the US because of the travel restrictions but he finally got here this week to see his house. And we had lunch at Nonna Gelsa, a nearby restaurant. Ravioli with pistachio pesto.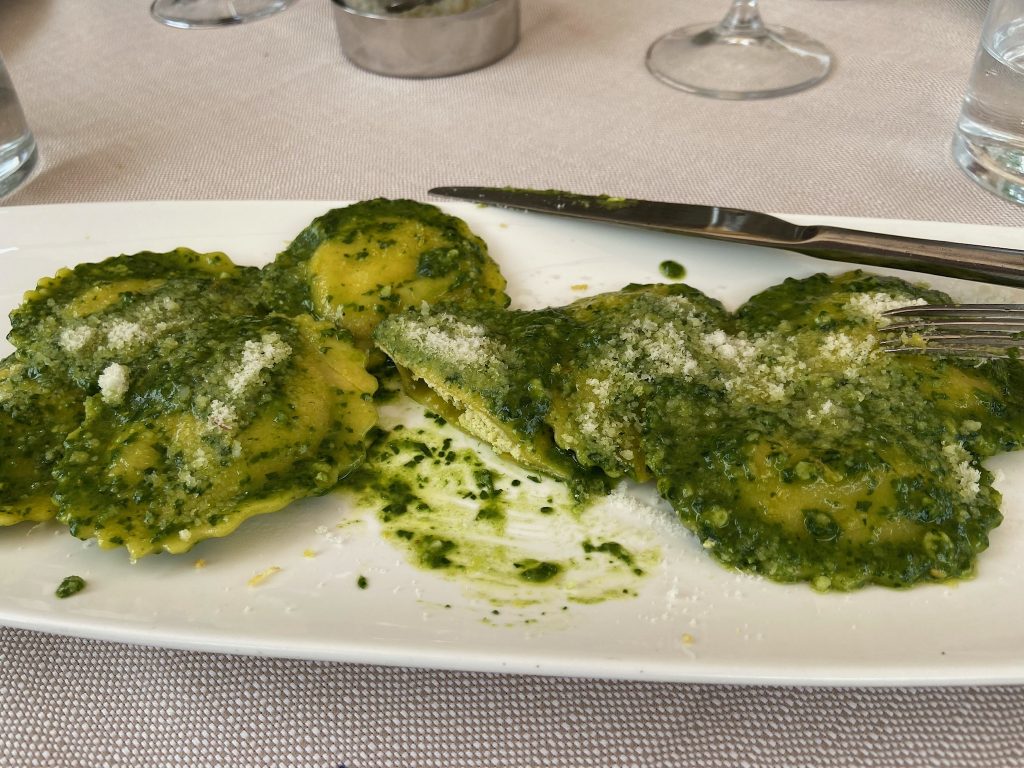 Tomorrow I start packing for our little getaway. Leaving on Sunday. First trip since our lockdown from last fall. We are going to Sestri Levante on the Mediterranean. North of the Cinque Terre and south of Genoa. It is to celebrate our anniversary. I will do a trip report, of course!
Ciao! 🌈