I'm getting tired of this cold wet weather. May is usually so reliably nice. But not this year. Last weekend up to Monday was nice. Then the cold damp came roaring back for the rest of the week.
Big news! Finally. After almost two weeks. We managed to get into our garage! Whoo hoo! Things always take longer that you expect here in Italia…one gets used to it… Now we can take the Angelo Giallo out for a spin. (Note to self…get a second door key)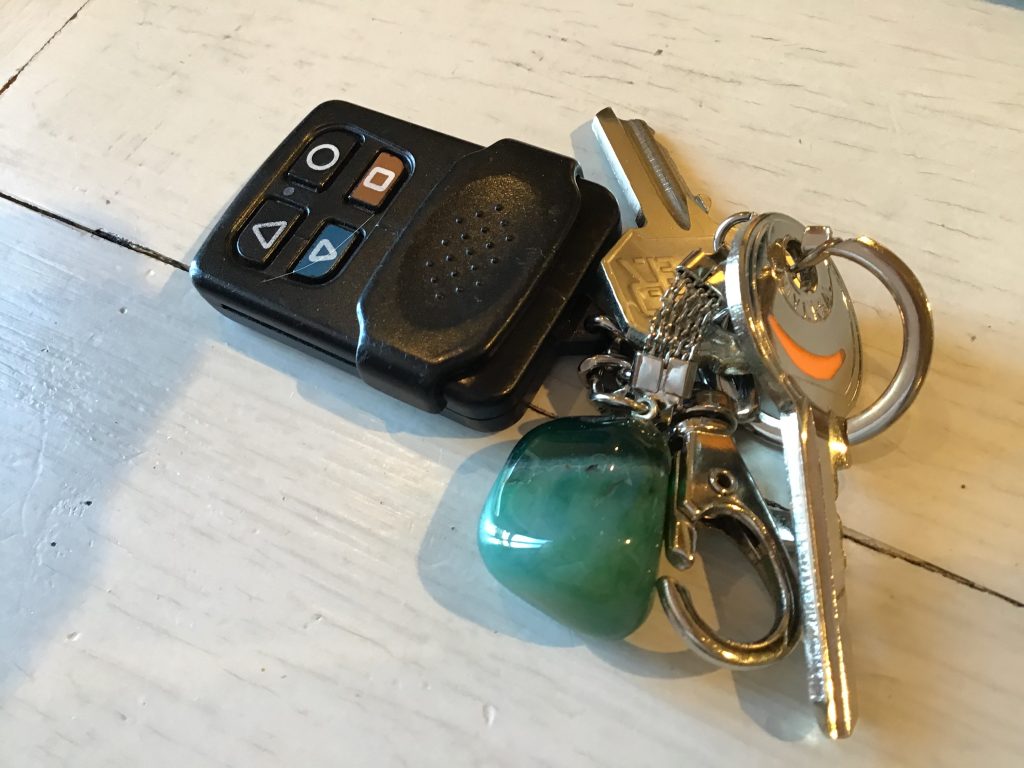 We still aren't doing very much interesting so I've not been writing too much lately. We did go out to nice dinner with friends at San Giorgio this week. It was fun and good to get to know our new friends. I had Bottoni…a pasta dish. Means buttons. 🙂 descriptive as are so many pasta names.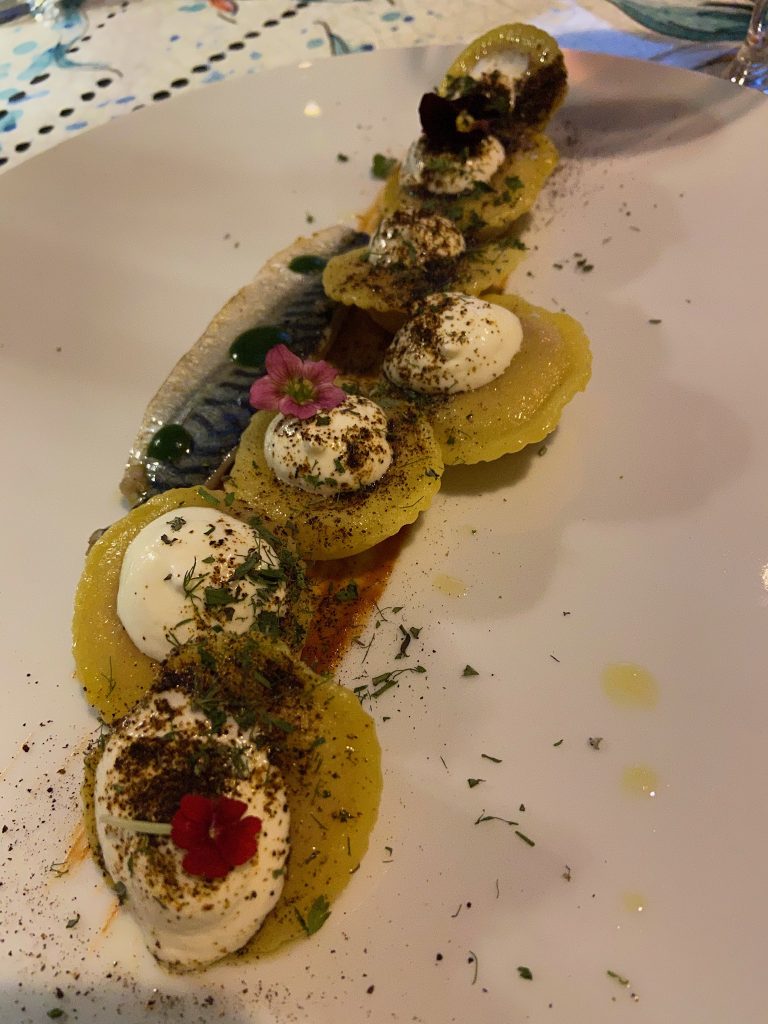 While I was waiting to pick up my Tikka masala on Takeaway Thursday. I took this pretty shot of the Lido – the park by the river. Once it actually had cabanas and people went there to go swimming, go dancing and sun bathe.

This is now….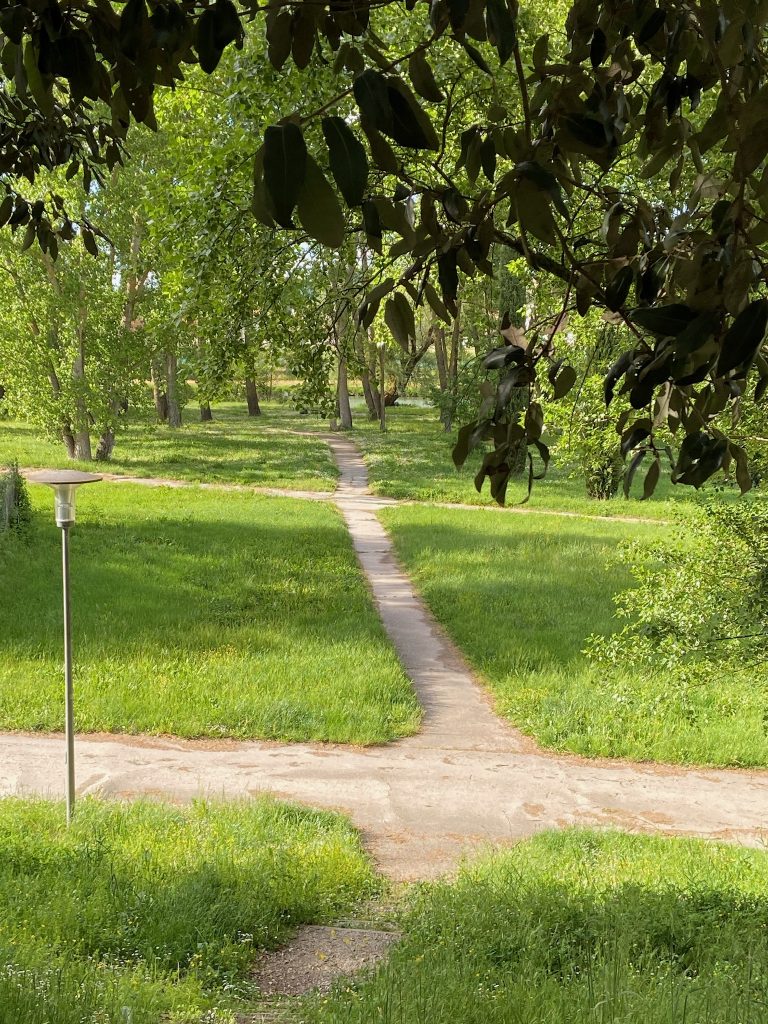 This was then… so very different from now. Dancing and partying. You can find this same vibe today along Lago Trasimeno. In summertime it is disco dancing and partying non-stop. Lots of Italian tourists. Nowadays you will see women…I note there are none in these pictures except the dancers.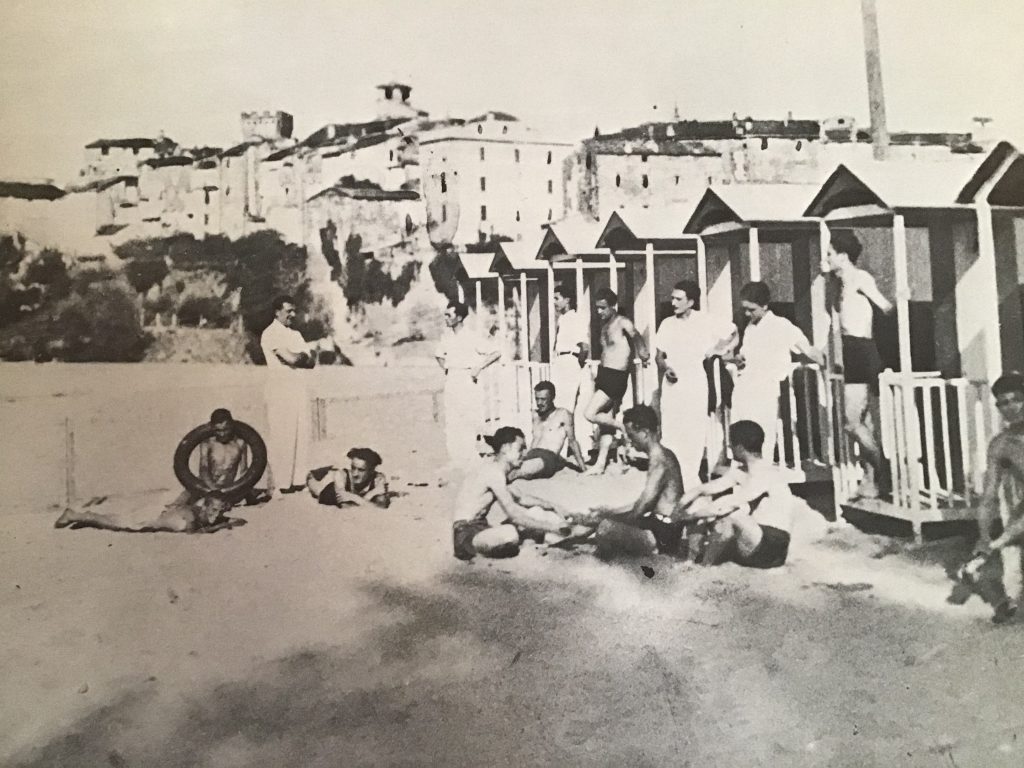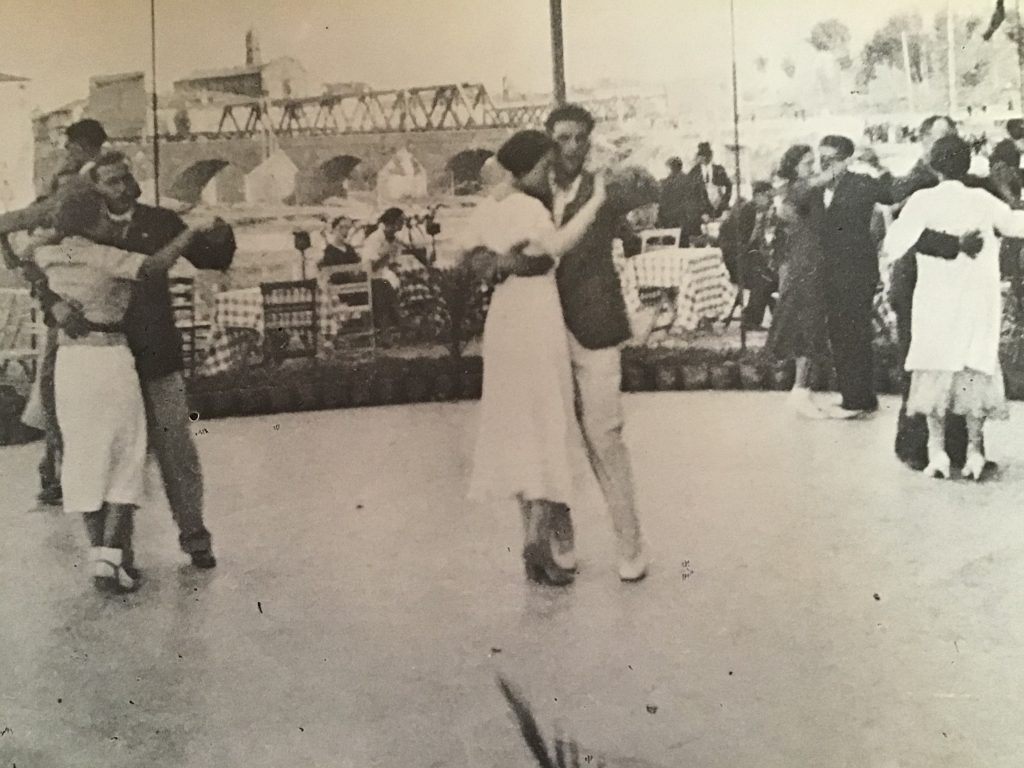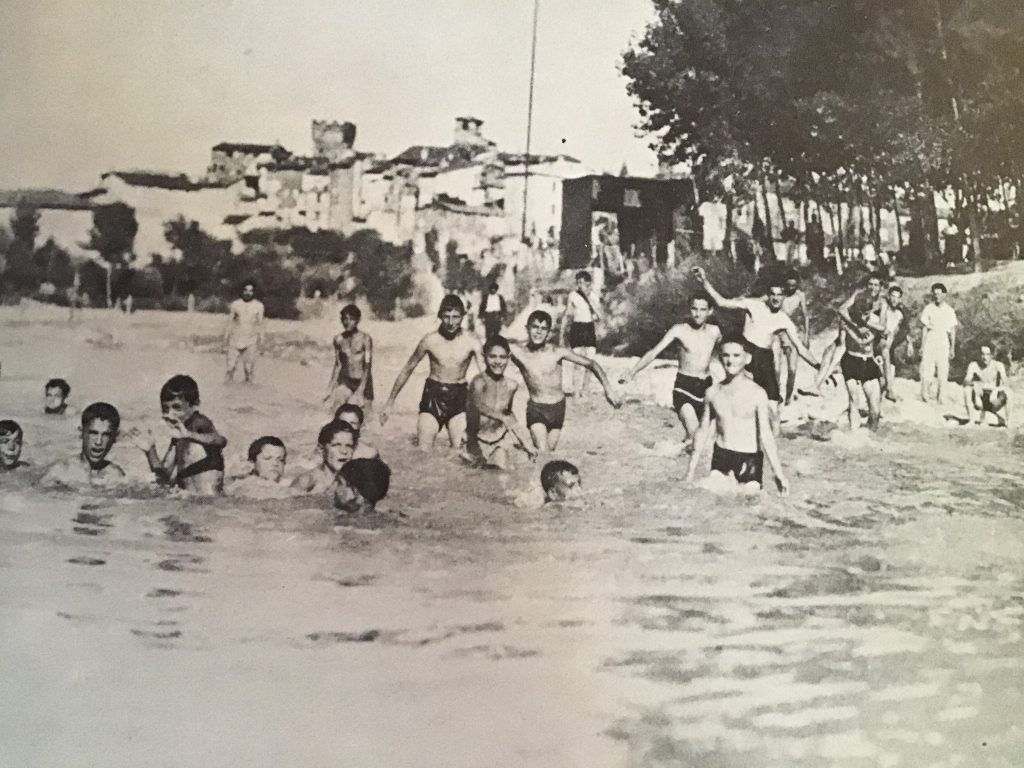 Today, the Saturday Market. I picked up some coriander plants at the Books For Dogs/Libri per i Cani special plant sale. Then we met some good friends at Bar Mary for drinks. They just arrived home from the US this week. They have a home in Montone and are residents of Italy so can come here with no problem. We were interested to hear their experiences for their trip home. They said many people trying to travel without citizenship, residence or an acceptable, essential reason were turned away by the airline in the US.

This man, nicely dressed with his "man purse", on his bicycle had a 3 liter container of vin sfuso from the wine booth. Looked like a nice rosato. You can just see it in his left hand. Wish I'd gotten a better view! It was classic!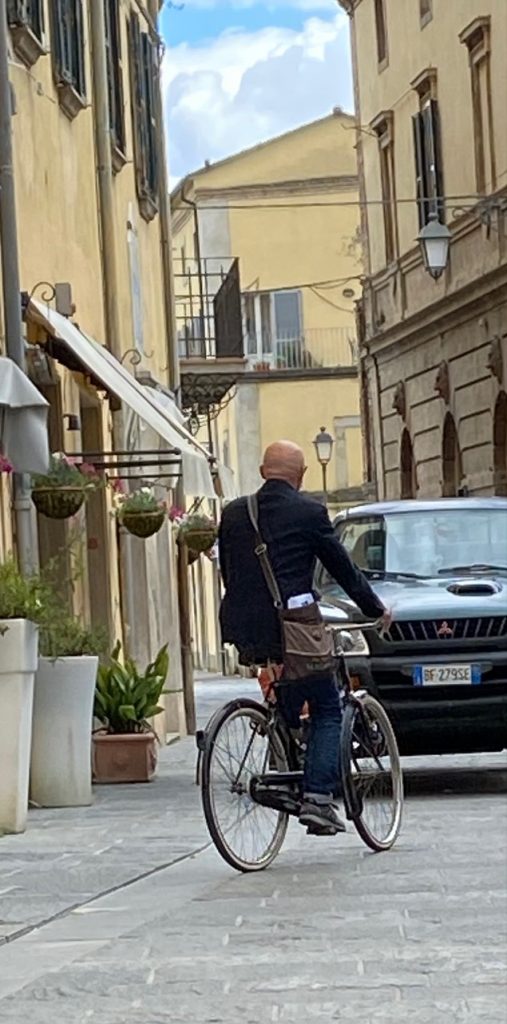 Italiano phrase for today. "Ho messo in ordine tutti i libri" — in English — "I tidied up all the books". Pronounced…oh mays-so in or-dee-nay toot-tea ee lee-brie.
~~~~~~
Get vaccinated everyone, if you can. Here in Italy it is slow…but in the US everyone now is eligible — so please, do it for the greater good…and thank you 🌈!