We had snow this week. It was pretty. But as usual, it's just cosmetic. It looks nice falling down but it melts soon enough, as in nearly immediately. It is still quite cold nonetheless.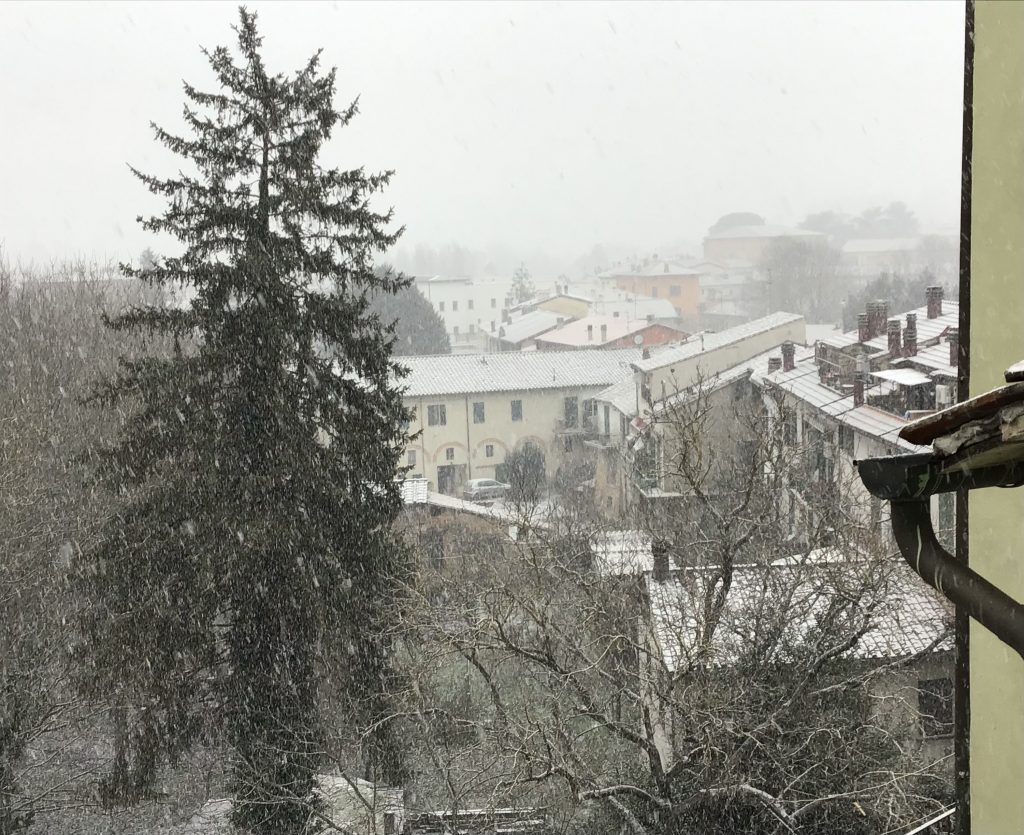 Interestingly, I've got a friend with a nice Agriturismo over in Tuscany, near Montepulciano. She said that not a week goes by that an American client doesn't ask them if their pool is open in January/February. I found this very amusing. All they have to do is see the above picture to know it is not all "Under the Tuscan Sun" here in wintertime. 😁
~~~~~~~
Different subject. Our friend Vera has two daughters, Maja and Desiree. These two girls adore our two cats. But first…a little background. Many Italians think (their father among them) that animals belong outside…not inside. And that they should live their lives in a natural state. Another way to say they do not spay and neuter. Much to my surprise, Vera was persuaded to adopt a kitten (chiefly by Maja), now nearly a cat. A boy cat. For some reason Graziano, Vera's husband, has allowed this kitten into their house.

Since they are not familiar with the ways of cats I felt I should explain the ways of Tom cats to Vera. And also that they don't make good indoor pets if not neutered. They spray, and mark their territory. An unpleasant thing to have happen in your house. Graziano is, like many Italian men, against "cutting" males pets. But she managed to get it done. Her mother-in-law took the cat to the vet while the family was away on vacation and had him neutered.
But the odd thing is, Vera is keeping this all secret from her daughters. Maja was asking about the shaved spot on the cats tummy. So Vera made up some story. I asked why not tell them the truth, and she was all, well it's not natural and they wouldn't understand. I wish she'd tell them. It will maybe change their attitudes so future pets of theirs will be neutered. I tell you, I just don't get Italian attitudes sometimes.
~~~~~~~
Italy has issued new maps of the different new color coded regions. You will notice Umbria is an island of white in a sea of yellow.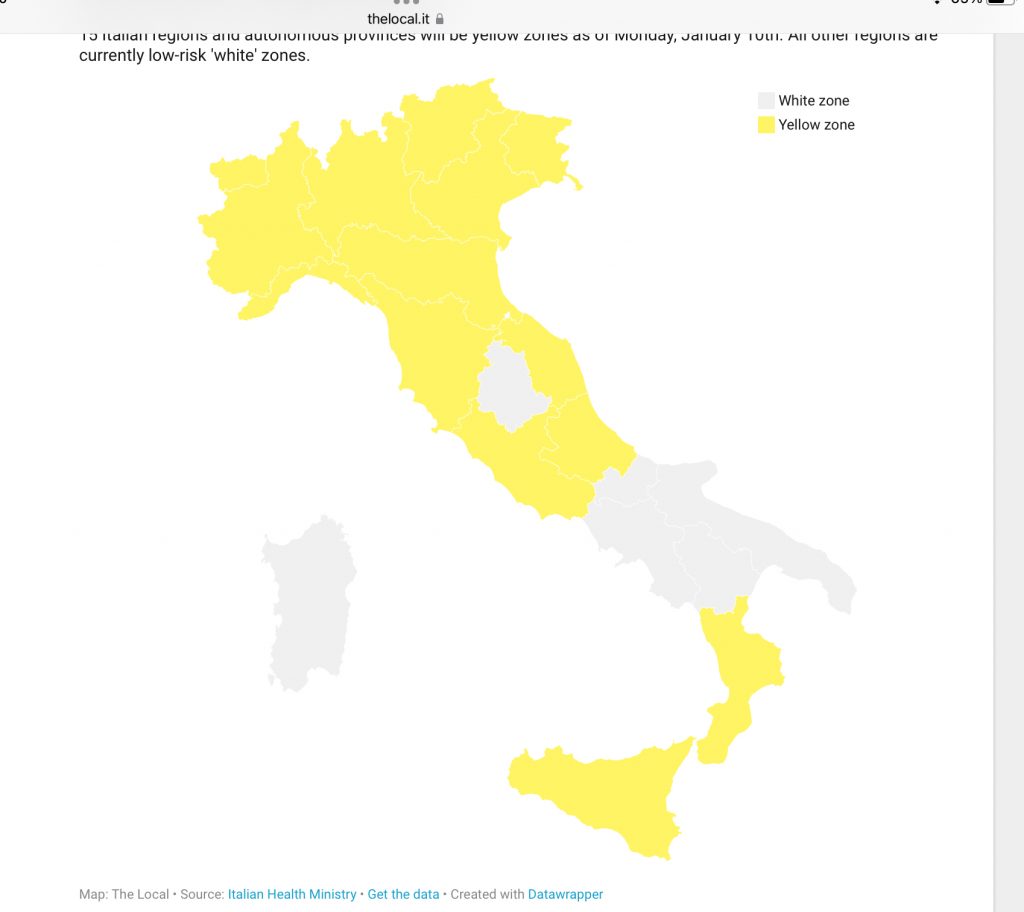 The color coded zones don't affect people who've been vaccinated but they do show where the virus is rising. Italy has mandated all people living in Italy, citizens or not, over 50 years of age, must be vaccinated. I read the Umbertide Notizie Facebook page and they said 429 people are testing positive here, all but two of which are isolating at home. The two are in the hospital.

Life here, if you're vaccinated, feels pretty open now. But each of us has to follow our own hearts about what to do, what not to do, when to go, and when not, who to see, and where. We are staying home mostly. Discussions are on going about a winter trip. But to be honest, I feel it is prudent to wait.

I am sorry to see the cases elsewhere, to include the UK and the US are soaring. They said there could be 300,000 people in the hospital in the US by next month. We can only hope it will peak quickly without too much death.