We had a very good meal with nine others at our table in Calagrana yesterday. They started doing a traditional turkey dinner with all the fixins a few years ago for all the Americans in the area and a sprinkling of British and Italians. Originally Susan and Gary had them cater a dinner for us since a big turkey here is too large for the normal Italian home oven. After a couple years of making the gargantuan Tom turkeys, Ely decided there might be interest in a dinner from others. And the rest is history!
The Tom Turkey which we feasted on yesterday was a whopping 17 kilograms, or 38 lbs. Here he is!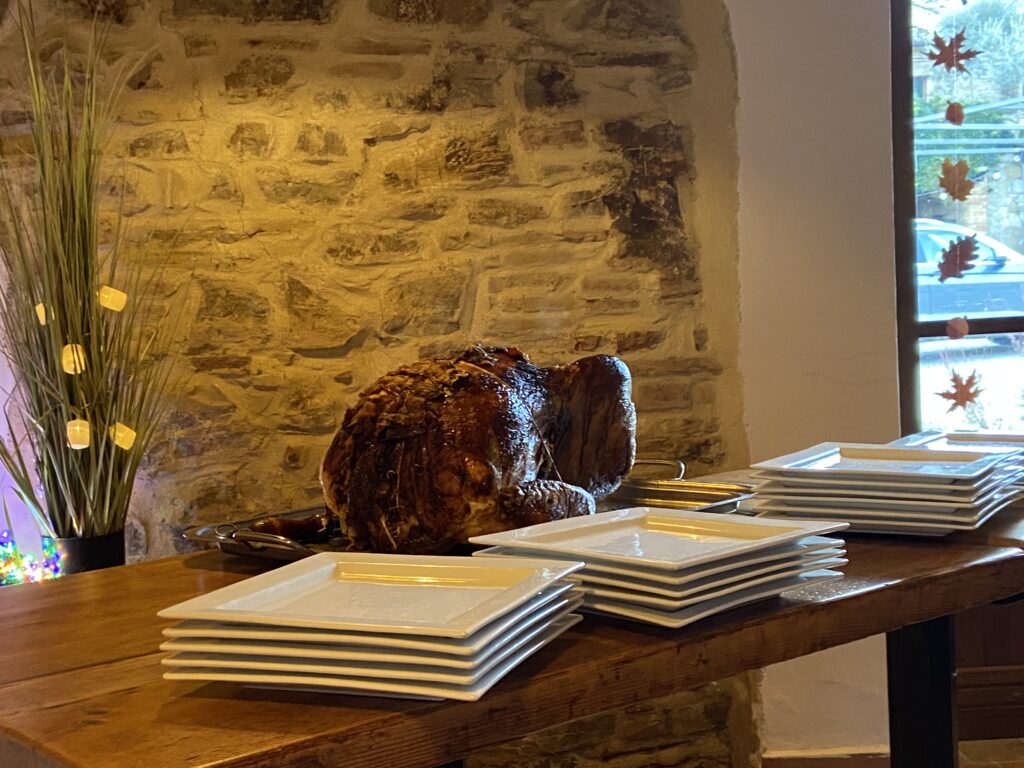 And my dinner. The turkey was amazingly moist and tender. Jane and Christie had brought two bags of real cranberries on my request. So we had real cranberry sauce — my old standby Zinfandel cranberry sauce. I have to use Primativo here which is a relative of Zinfandel.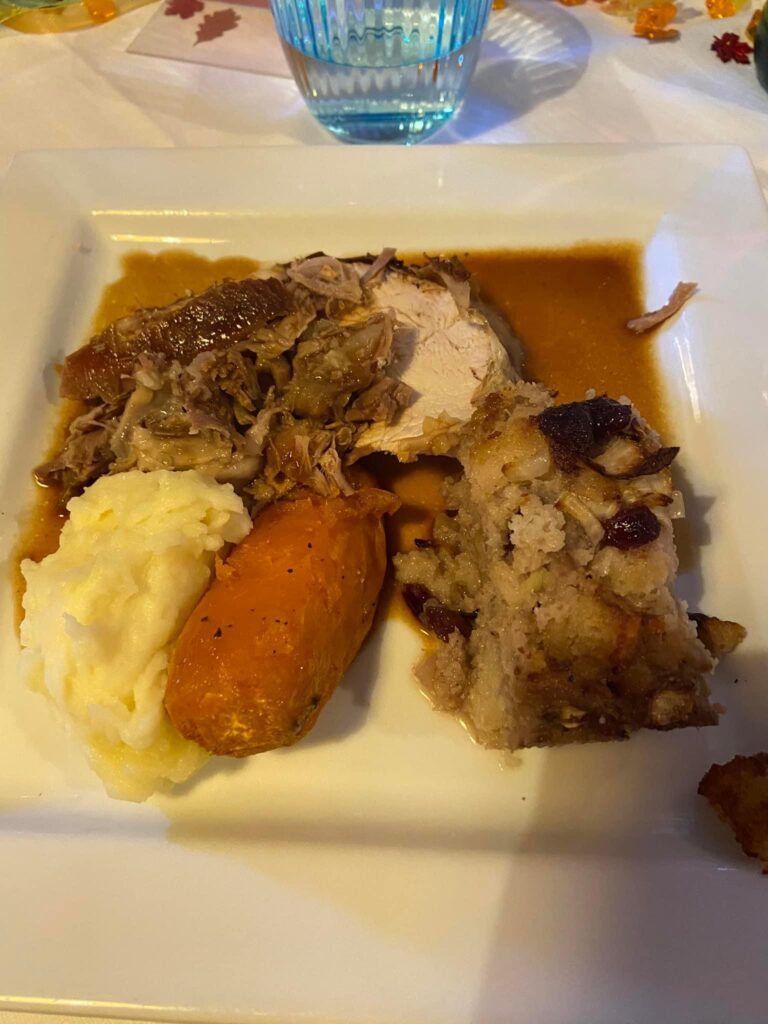 Besides the turkey we had antipasti of tiny shrimp and a primi of ravioli with zucca puree (sweet winter squash). Very sweet with a surprise of what I thought was wasabi. It turns out it is Senape Essense. She got it at the pharmacy. It added a nice kick. Her little bottle had a skull and crossbones on it. 😄 If you've ever had hot Chinese mustard and eaten just a little too much on your eggroll you'll know what I mean. I looked it up and I think I'll order some, could be fun to experiment with!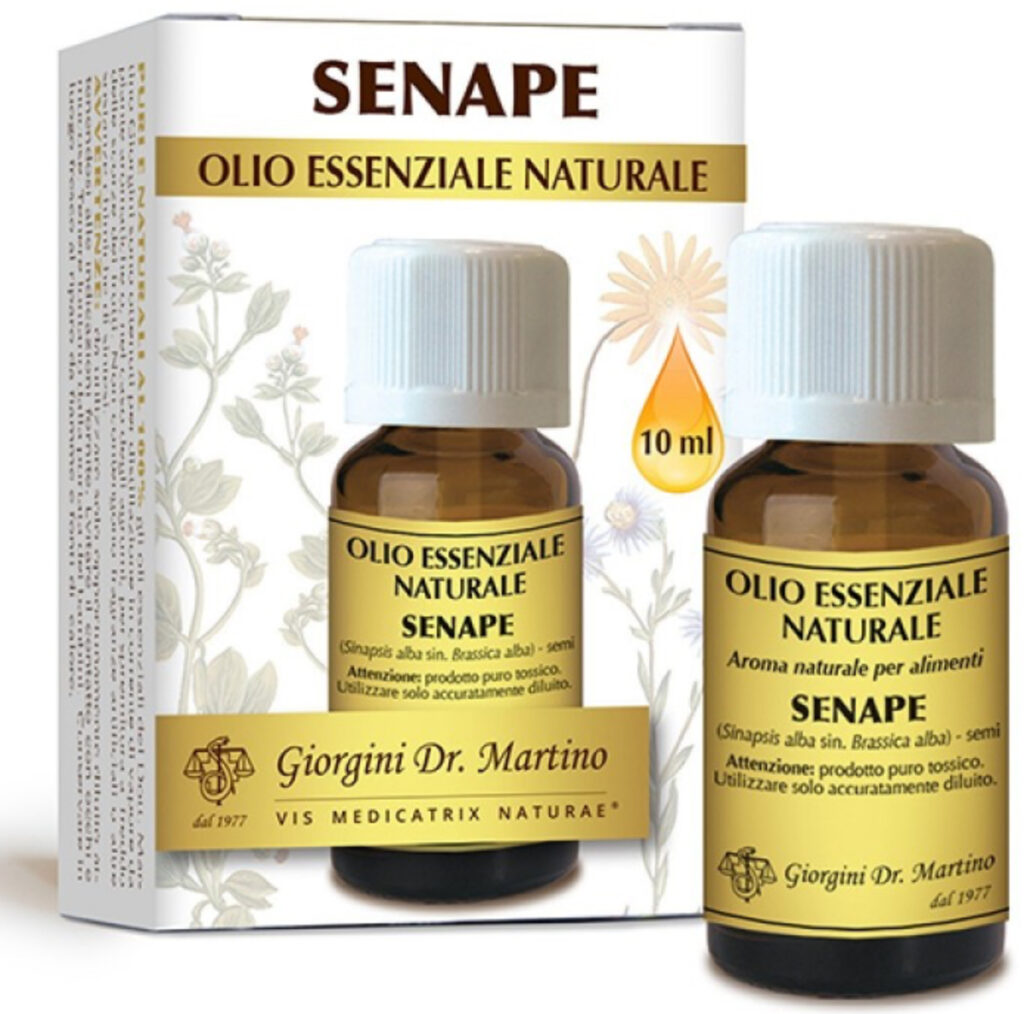 Although I am a day late, I wish you all a Happy Thanksgiving. I hope you all had a great day! I am thankful for all I have. I wish for peace in the Ukraine and the USA. I also wish for global accord to combat climate change. 🕊 Today is the day Against Violence to Women. There is a little demonstration in the piazza. I also wish violence of all kinds would stop. Andrà tutto bene 🌈