Even though today is one, vile, day we decided we couldn't put off our commissioni another day. I fear the Umbrian winter has set in well and good. Rain, gray, dark and cold for the foreseeable future. It is not like people picture Italy, all sun and aperitivo on the piazza. The weather will remain like this for the next two – three months. We stay mostly inside with the stufa. It is quite cosy.
Today we had a number of things we wanted to get done. It started with the Saturday market. We bought what we needed there and walked to the photo store to get a photo of Luther for his passport renewal. ☑️ Then we walked back to the Carrefour to get a couple things. ☑️ Next up, the bakery to order our Christmas panettone. Last year we missed out because we were too late. This year it seems we were too early! But we got on the list for when they start making the cakes on December 15 ☑️
Then we walked to the car and drove to the big wine basement nearby. It is quite the place. Lots of great wine and all kinds of other booze. But, they also have seasonal things and they sell custom baskets full of good things to eat. Take a look at some snaps I took.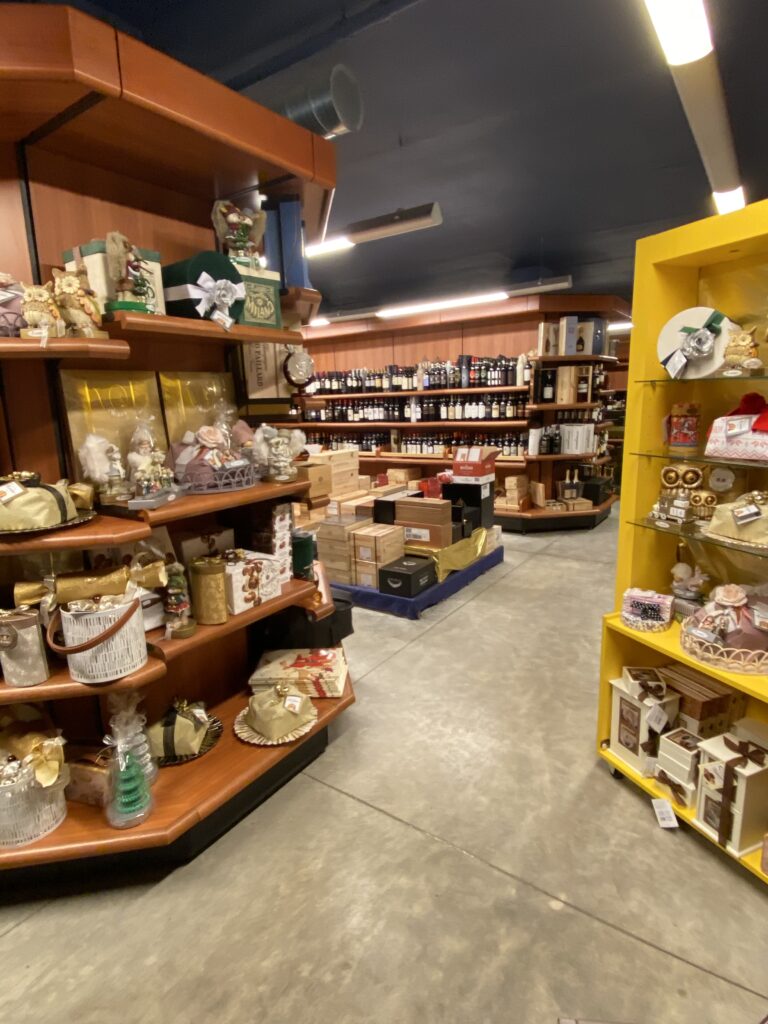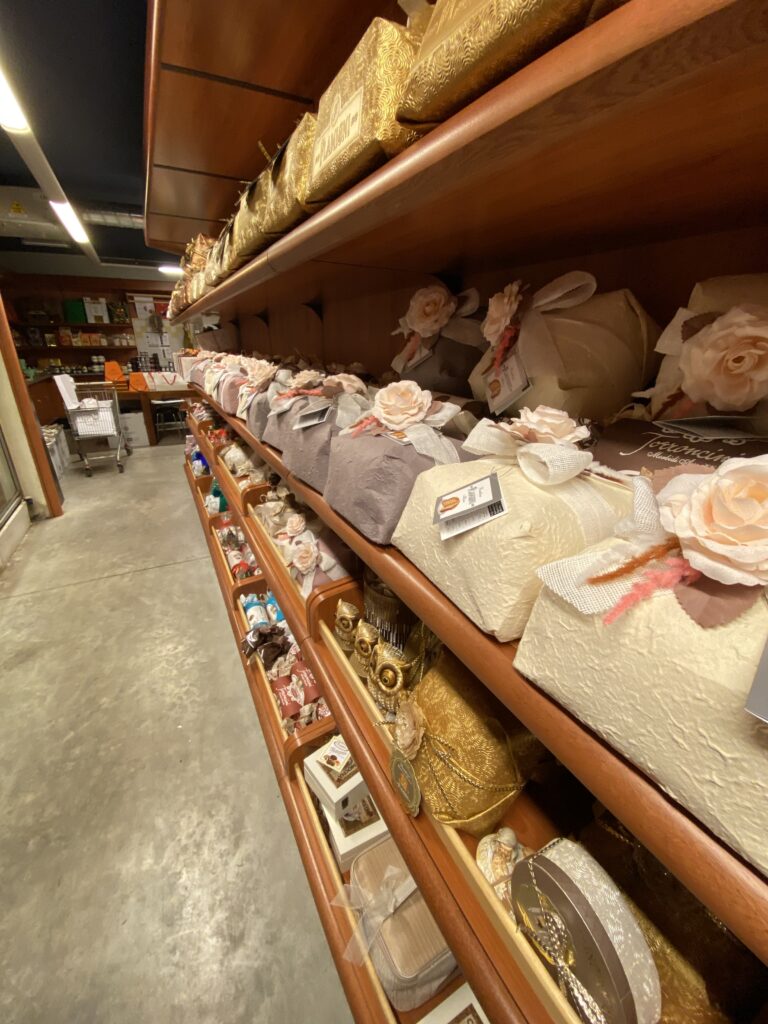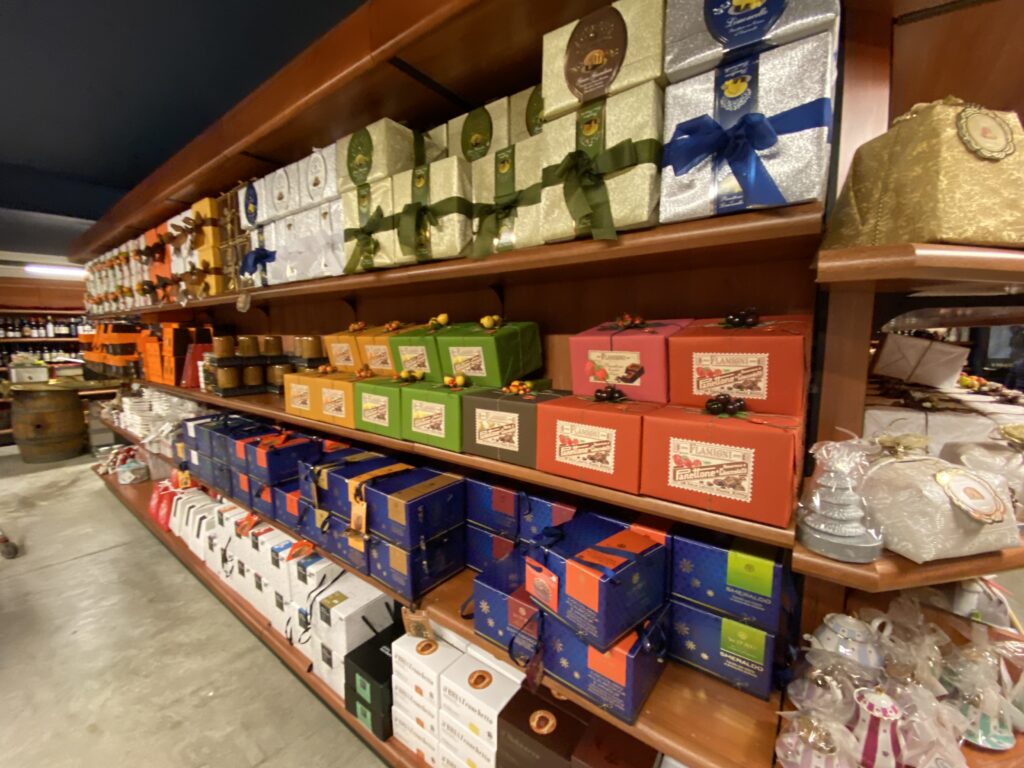 I think my favorite thing about many (most) Italian stores and hospitals and even gas stations is they have pictures of Mary or Jesus, or a crucifix or even more! In this shop, just above the cash register they have an array of religious photos. Mary, Jesus, Pope Francis…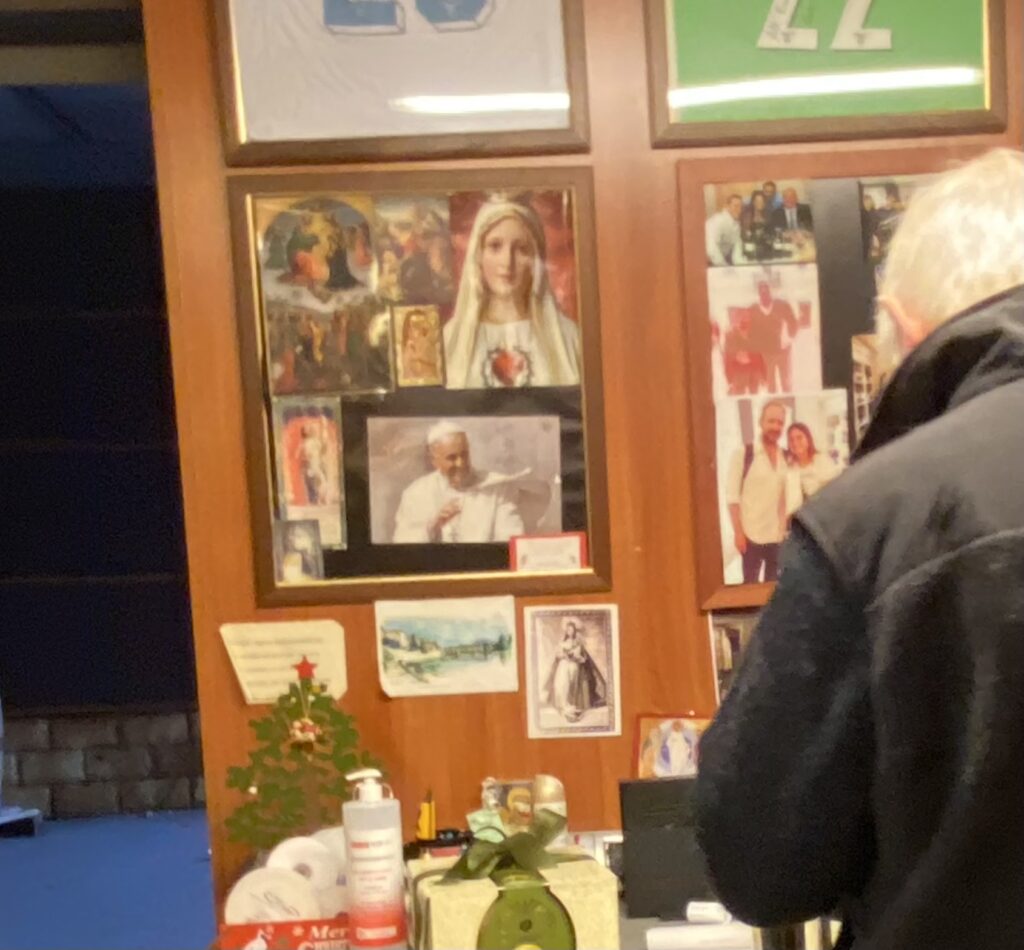 We bought our wine and I decided to buy a panettone to share with friends since we couldn't yet get one from the forno. ☑️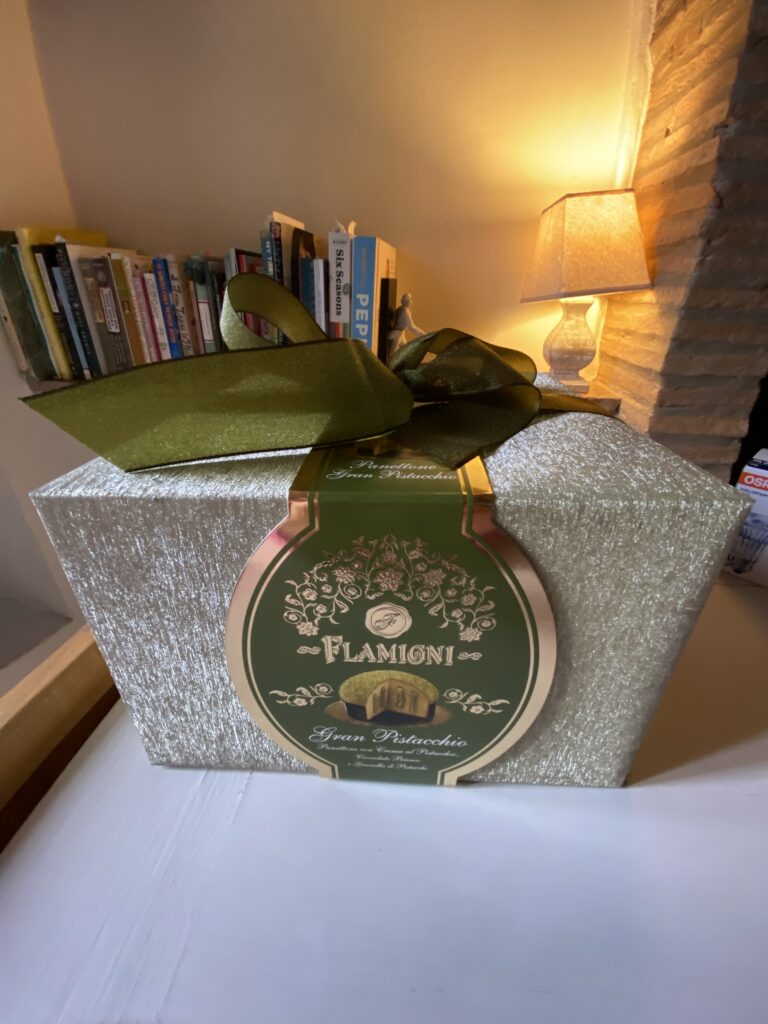 Next we headed to the Poste to see if we could pay a bill for a friend. It was jammed with people lining the sidewalk. First part of the month is a busy time there for pensioners getting their checks and all sorts of other business. The Poste is not just the Post Office but it is a full service bank and where you pay your bills. Anyway, we decided to try again next week. No check. 😞 Next ATM and last to the pellet store for more pellets. ☑️
Then for the hard part for Luther…the toting the purchases up 53 steps. Our neighbor said he couldn't help carry the pellets because he has hurt his back. But he did help with one box. When we move the elevator will be our favorite thing!
I hope your weather is better than ours!