219,070 positives in Italy. Up 0.3% – 30,560 total deaths since beginning of the outbreak.
There are 1,411 positive cases in Umbria. 71 total deaths.
1,323,028 cases in the US – 79,124 deaths.
~~~~~~
A beautiful Sunday. I picked up our meals from Ely. Of the few people there to pickup our food, every single person expressed dismay at the number of people out now, and the lack of social distancing and (sometimes) masks. It makes us all a bit nervous. And next week it will loosen further with more stores open. Umbria has done a stellar job during this crisis. Our numbers are low. The outbreak is under control. I guess in a couple of weeks we will know if loosening up will bring the infection back.

While I was out I got a few pictures of the nearby park.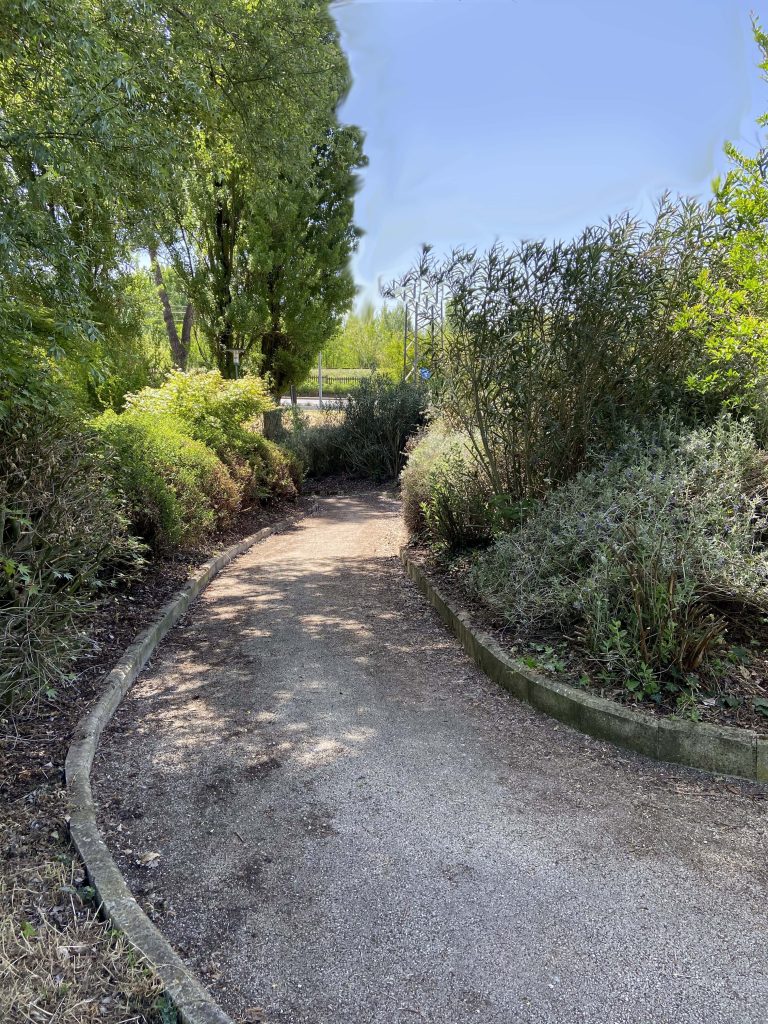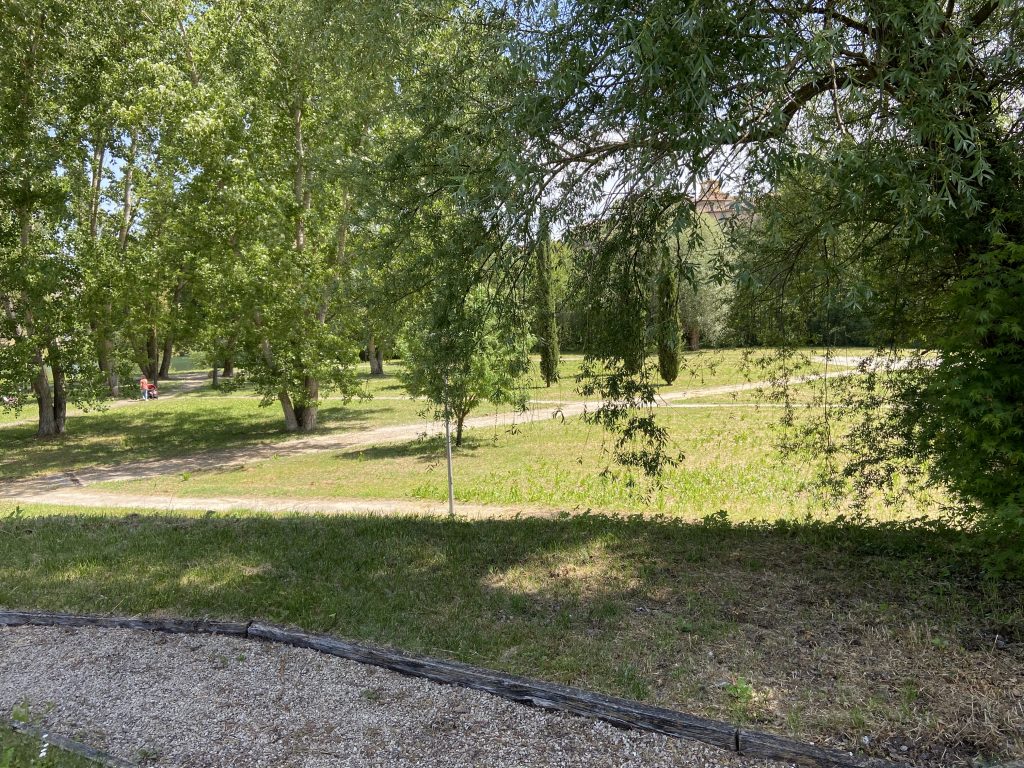 Tonight we had a really good meal. Half from Calagrana, half from me. I'm still on a salad kick using the Six Seasons cook book. This time I blanched a bit of asparagus. Then I sliced a spring onion. Added a few leaves of torn spinach. I went out to the terrace and snipped a good amount of chives and added them. Lemon juice from half a lemon, olive oil. Bread crumbs and grated pecorino. Finished with two soft boiled eggs. I pronounced it excellent. The main course was the Vitello tonnato. Classic dish from Torino. Thinly sliced veal on a tuna sauce. It is one of Luthers favorites. Thumbs up all around. Thanks Calagrana!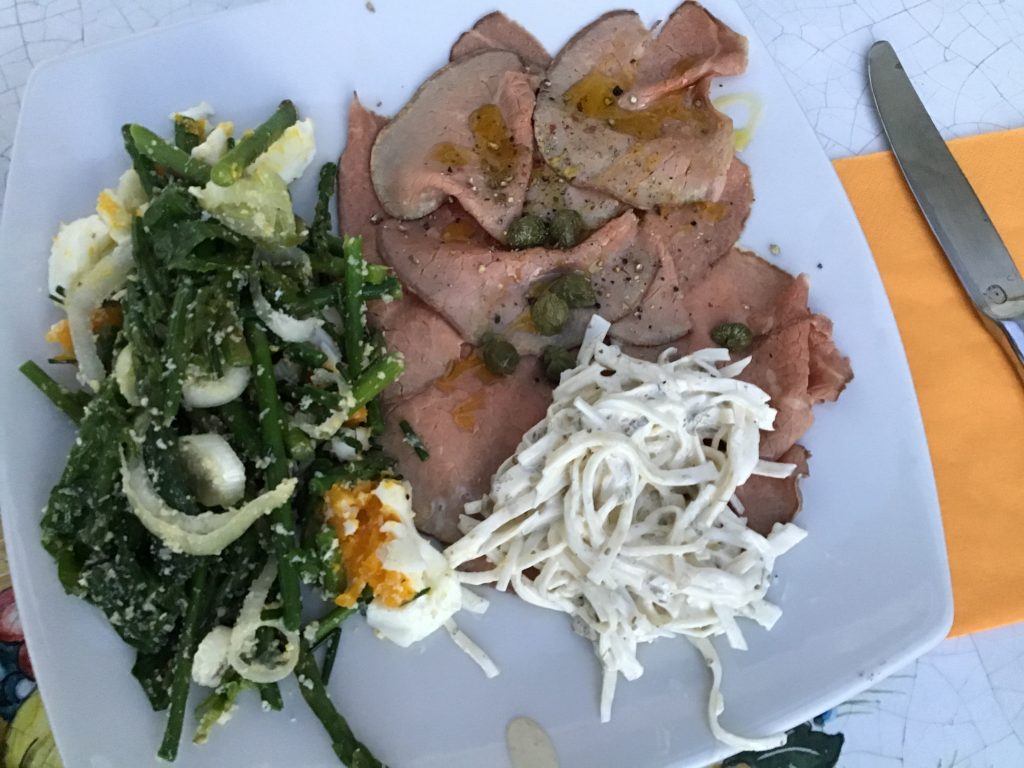 ~~~~~~~
I read a good column by Dana Milbank today in the Post. A couple excerpts with which I couldn't agree with more.
The mindless reopening is as stupid as it is immoral. Does anybody truly believe Americans will return to work while the virus rages? Send our kids to schools without tools in place to stop outbreaks? Put our parents in retirement homes that, without adequate testing, are often death traps? Enjoy a restaurant, theater, flight to Disney World or trip to the mall, knowing it could kill us? Reopening masquerades as a political cause — LIBERATE! — but it is really a lazy unwillingness to do the hard work to defeat the virus, and to restore our economy.
If "we see an uptick again in the covid-19 pandemic coming back because we didn't handle it right the first time — we still don't have testing and we don't have a solution — that is devastating as an incumbent president."
And rather more devastating for the people dying.
Yes, that last bit…it is truth. People are dying. What cost, a life?
~~~~~~
Be careful with yourselves…🌈