183,957 positives in Italy. Up 1.5% – 24,648 total deaths since beginning of the outbreak.
There are 1,353 positive cases in Umbria.  60 total deaths.
814,587 cases in the US – 43,796 deaths.
~~~~~~
Yesterday we began our seventh week of complete, countrywide, lockdown. What can I say?
~~~~~ 
Today I venture out. It is my turn to be the hunter gatherer. Also we need cat litter.  And I finished Luthers mask yesterday, so now we both have masks. I may look for some suitable cloth from which to sew another set. It would be good to have two each.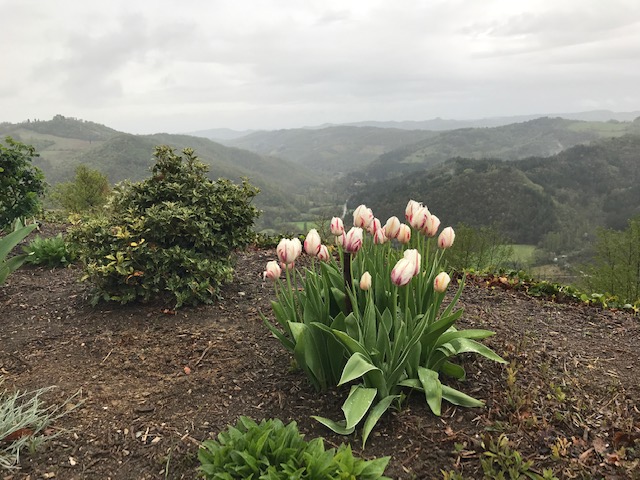 ~~~~~~~~~
Stay home and stay safe everyone… 🌈 Andrà tutto bene…