187,327 positives in Italy. Up 1.8% – 25,085 total deaths since beginning of the outbreak.
There are 1,357 positive cases in Umbria.  61 total deaths.
842,319 cases in the US – 46,399 deaths.
~~~~~~
Look at the title of this post. Can you believe it's been 50 days?! FIFTY. I for one cannot wait to hear how Italy will handle the ending, or lessening, of the lockdown. I know everyone is being really careful here, almost to a fault. I, for one, appreciate it.
Today is a brilliant day. Not a cloud in the sky. All washed clean from 2+ days of rain. So, so green! I am going to finally get to the grocery store today. I don't mind going so much if the weather is nice.
~~~~~~
I am appalled at the actions being taken by some of the Governors in the US.  I heard Georgia is going to change it's name from the Peachtree state, to the Petri  state. It would be funny, but it's too real to laugh at. Scared for them. Governor Kemp is doing this even though the state ranks near last in testing, even though it's not clear that covid-19 cases are declining there, and even knowing "we're probably going to have to see our cases continue to go up," as Kemp himself said.
He (Kemp) is opening gyms, barbershops, hairdressers, massage parlors, tattoo parlors and bowling alleys (bowling alleys!?), among other businesses on Friday…and theaters and dine-in restaurants can resume operations April 27.        But wait….it gets more sinister….A GA local, George Chidi, just wrote an op-Ed that proffers an explanation for why Kemp is reopening the state for such bizarre businesses as massage parlors, tattoo parlors, hair dressers and restaurants. His argument is pretty stark. The quote is this:
"If there's no state order calling for businesses to be closed, the people who are unemployed can no longer claim that their unemployment is involuntary, even if it would be utter idiocy for them to return to work. A hair dresser or a massage therapist cannot maintain social distance. But they can certainly file for relief … unless the law says they can work."
Do you think this is true? Do you think they could have devised a way to screw workers out of some relief? On purpose?! If it is, it is despicable. 😡
~~~~~~
Dinner last night. Duck confit with beans and potatoes. Courtesy of Agriturismo Calagrana!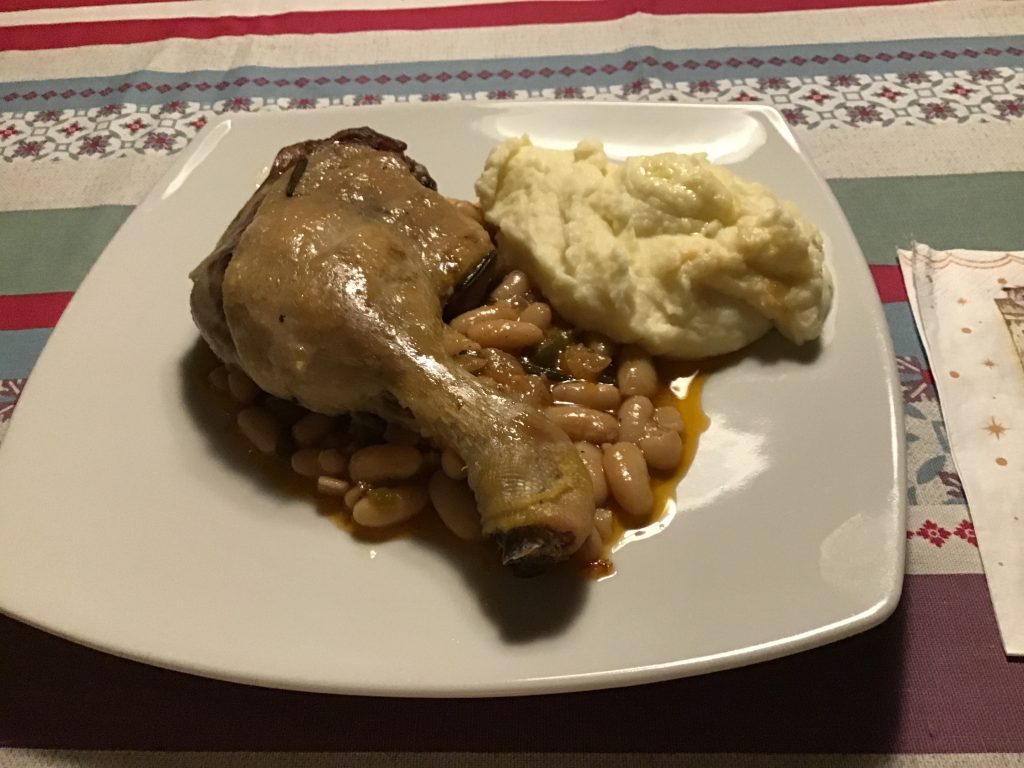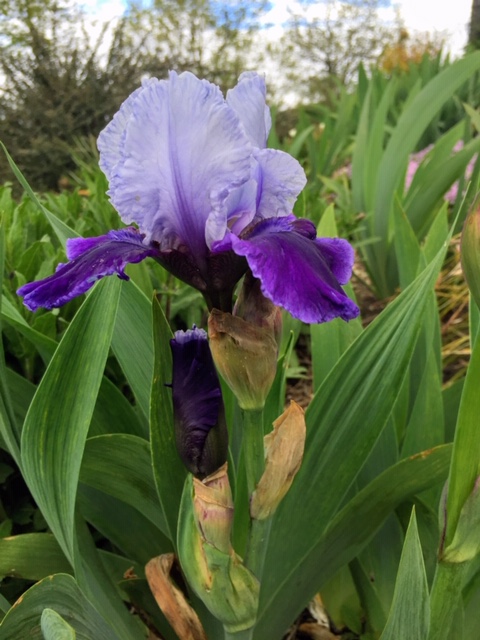 ~~~~~~~
Stay home and stay safe everyone… 🌈 Andrà tutto bene…