189,973 positives in Italy. Up 1.4% – 25,549 total deaths since beginning of the outbreak.
There are 1,362 positive cases in Umbria. 61 total deaths.
856,209 cases in the US – 47,242 deaths.
~~~~~~
I finally got through the grocery ordeal. The only good thing was the weather. First I visited the pet store for cat food and litter. The store is much nicer now that it has been expanded.
Then I headed for the shopping "mall" here in Umbertide. It is a far cry from a mall in the American sense, but it has two hallways of shops culminating in the Coop grocery, the biggest food store in town. Most of the other shops are closed now.
The first hurdle was getting a carrello. Shopping cart. Since the lockdown the store took away over half of the shopping carts. So you have to wait around outside until someone returns one. I think it's to slow people entering the mall.
Once inside I joined the queue down the hall. I was amazed to see someone had opened a new shop inside, it sells coffee and coffee makers. I thought to myself, who the heck opens a shop in the middle of a pandemic!? An optimist, Luther said. Hookay. They DO have a captive audience snaking past the shop waiting to get into the supermarket.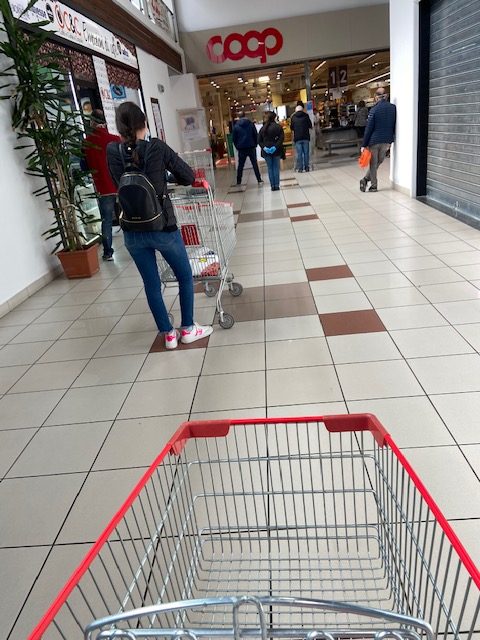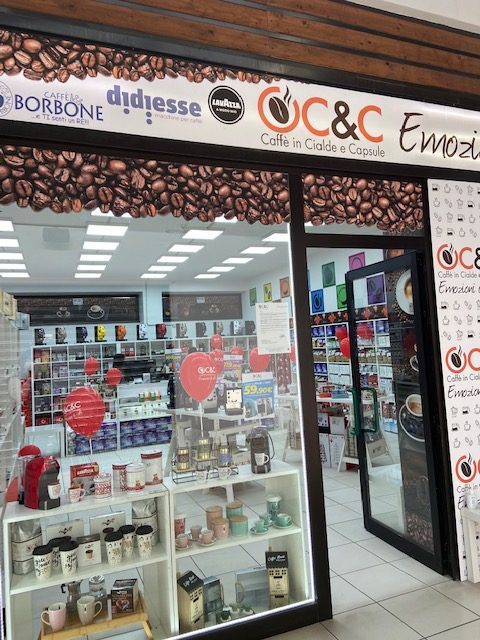 Once inside I did my shopping. People must wear masks. They have sanitizer and free gloves at the entrance. Plenty of food. Plenty of everything. I was in the market for mostly dry goods. Also staple items like dried legumes, pasta, canned tomatoes, chicken broth. I got some salad greens, and spinach. And some blueberries. A friend made a blueberry cake that has my mouth watering so I'm making one too!
Anyway, that chore is done and I am glad my turn is finished. Luther goes next. I stopped at the ATM. I greeted Angelo downstairs as he stood outside of his alimentari. He was more cheerful than he usually is lately. Probably the weather. I saw Josepina, she is an older woman who lives alone next door. I had worried some about her. She seems good. And there was a black cat meowing to get into the Commercialista office next to our door. Josepina said he wanted though the office to get to the orto (vegetable garden) in the back. Hah!
~~~~~~
My amazing, wonderful, heroic niece Rachel, who is a front-line nurse during this horrible pandemic, recommended a book to me when we last spoke. Rachel and I go way back cooking together so I trust her recommendations implicitly. I right away put in an order at Blackwells bookshops in Oxford England for "Six Seasons" by Joshua McFadden. It won the James Beard Book Award. It arrived today and I am over the moon with excitement about trying some of the recipes. Seasonal. Vegetable focused but not totally vegetarian. I'm sure any of them could be totally vegetarian. But Luther will like them too. I will share with you as I try them.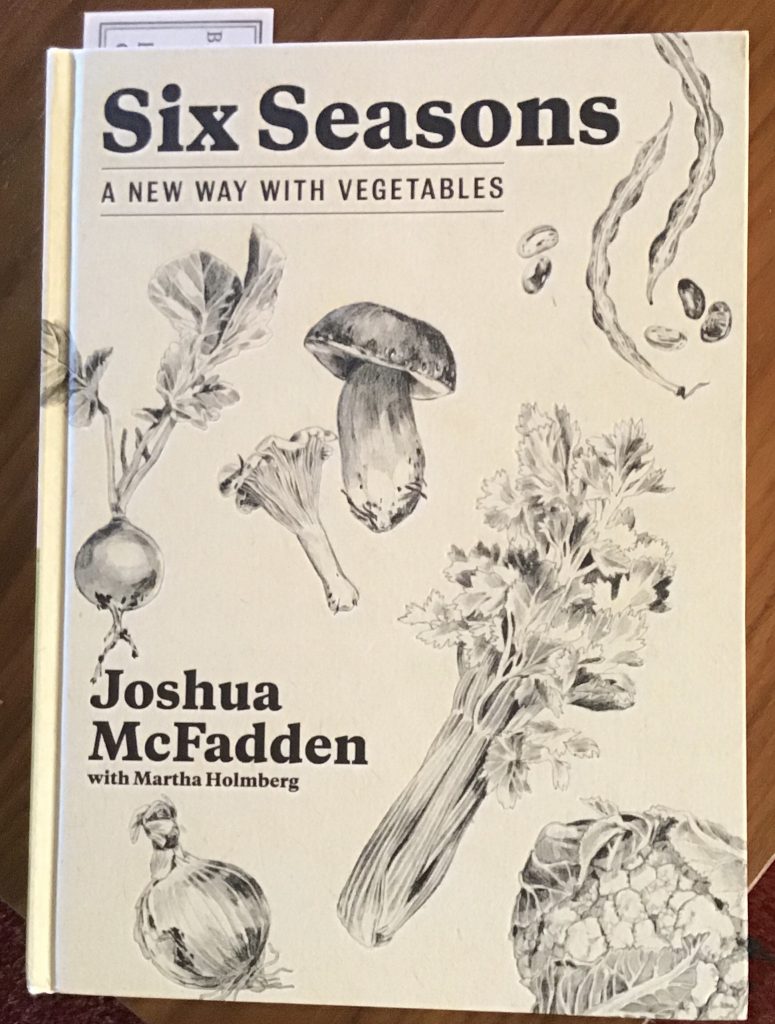 Dinner was a quiche. I had a TON of eggs from my veggie boxes from Calagrana. Also used some of the potatoes. It was bacon (pancetta), potato, onion and Emmental cheese. I am a very bad pastry maker, it tasted good but was butt-ugly. 🙂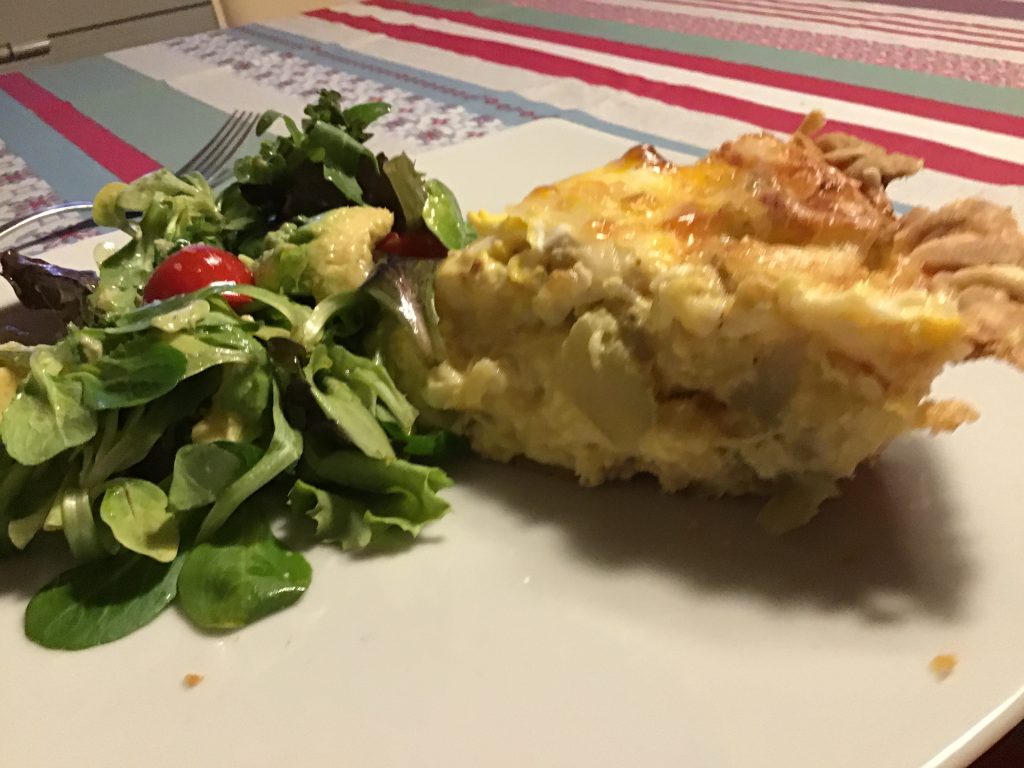 ~~~~~~~
Picture from my friend Joanne looking through her pergola at the very blue sky through the blooming wisteria. Wish I could see it!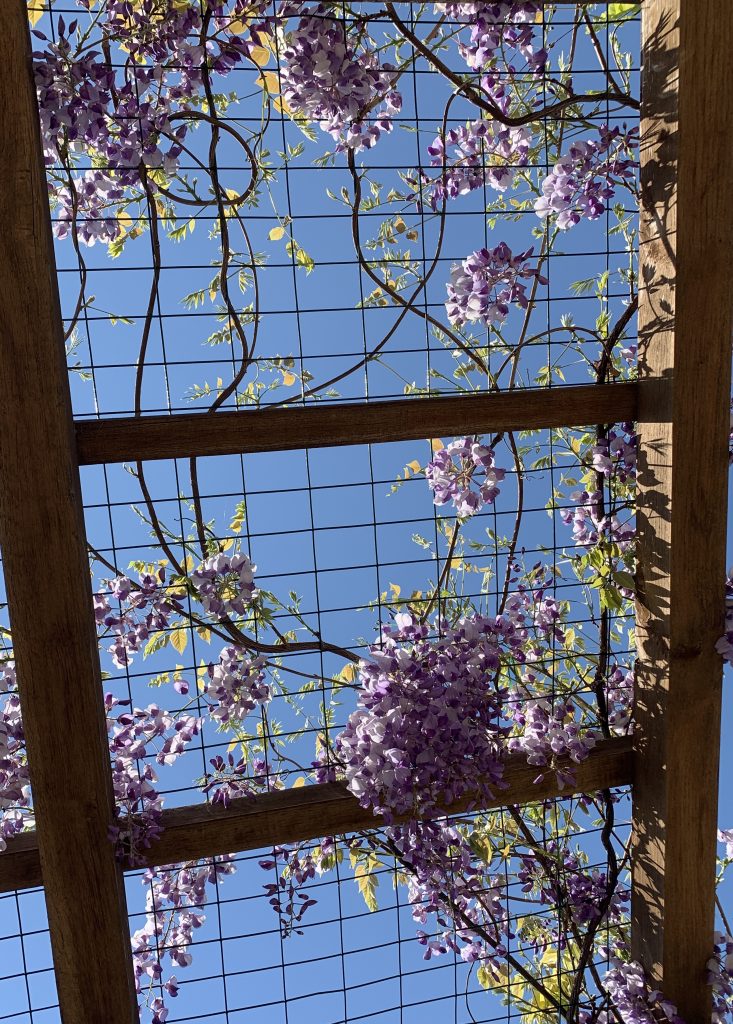 ~~~~~~~
Stay home and stay safe everyone… 🌈 Andrà tutto bene…