Today there was a little something special in the Piazza. There were several booths with local products sponsored by Slow Food. I love Slow Food for promoting the ancient products and the organic and locally grown things. There is a chapter in the Alta Valle del Tevere or the upper Tiber valley, where we are. They had a big booth of olive oil and there was a wine booth with tastings and a woman with dried legumes, local saffron and fresh eggs. It was fun walking over and watching all the action. Everyone was in a happy mood, the weather was cool but perfect. After a cup of cappuccino we walked back home. Here are a few pictures.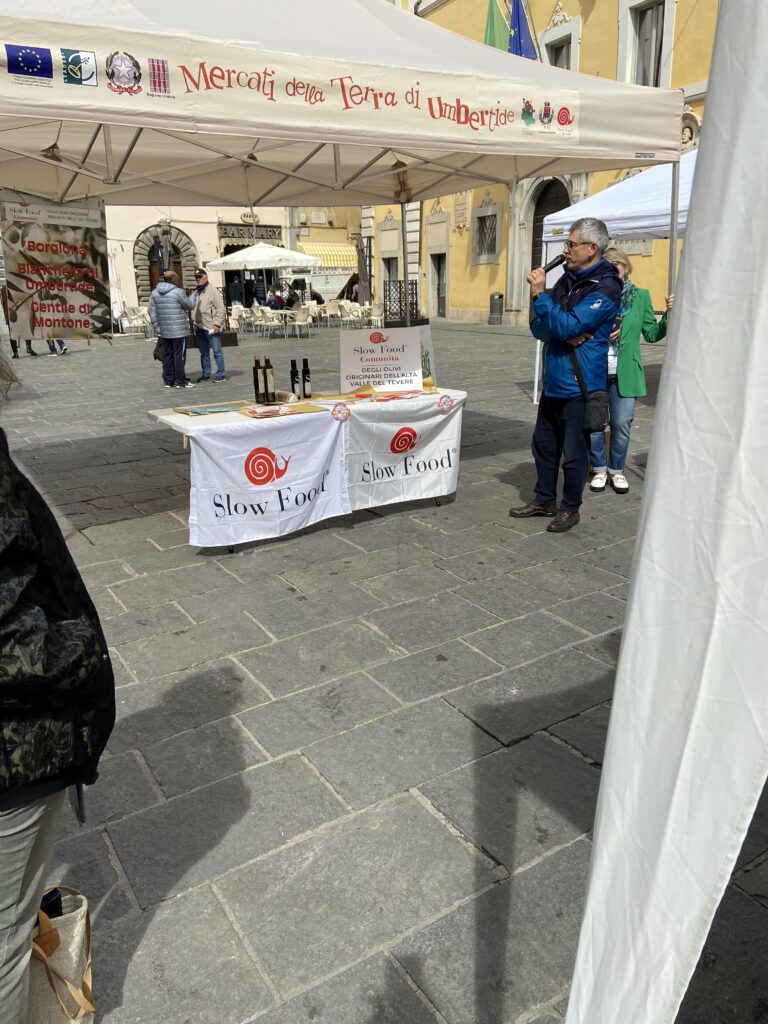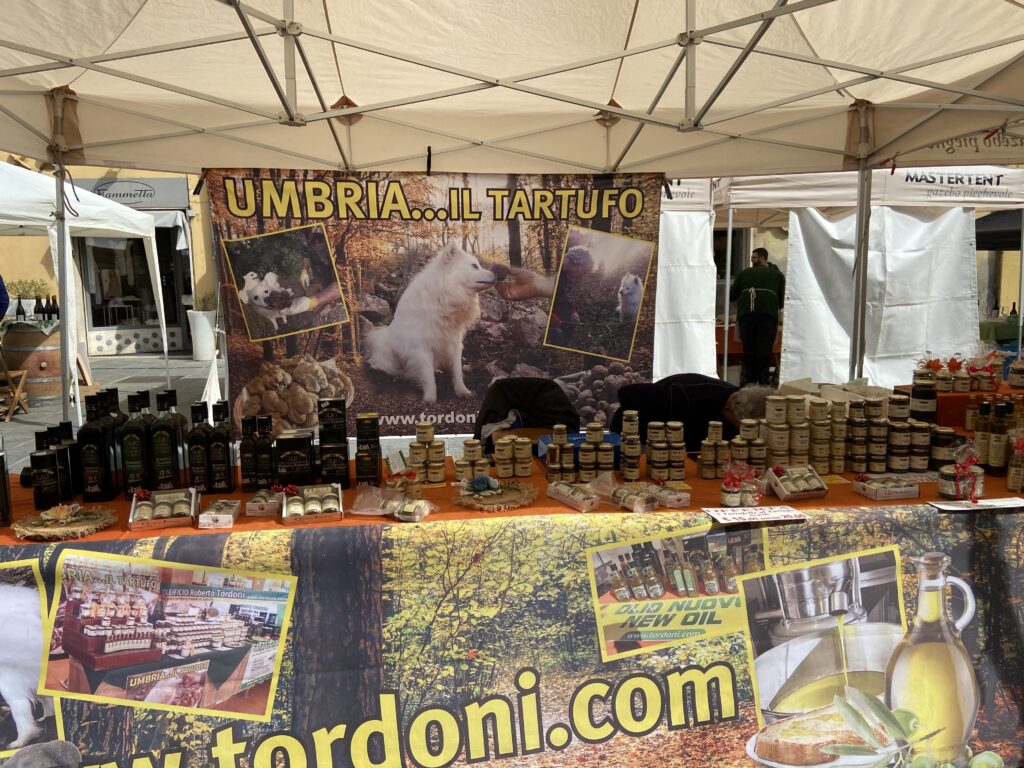 There are a number of shops in the Piazza as well. This window caught our eyes! The dress! And the pink suit! (Stylish shoes too) There was a lot of reflection in the glass but I had to get a photo.
Last night we met friends for aperitivo. My first spritz of the season!