What lovely, hot weather we are having. It is in the 33-34C range or around 93F. I went out yesterday morning and enjoyed a coffee with a friend at Bar Mary. I'd call her a new friend except we've known "about" one another but never had a face to face chiacchierare (chat). Her name is Elizabeth. She wrote a book called Sustenance which I really enjoyed. She just managed to return to Umbria from San Francisco where she has been trapped for months due to Covid. What an ordeal. 22 hour flight with two changes! Only because she has a Permesso di Soggiorno and a medical reason was she able to return. And then she had to quarantine for two weeks. She is just freed. She said she would never leave Italy again! She used her quarantina to plant her garden, which is going gangbusters already, she reported. Anyway, it was lovely to get to know her and I'm sure we will meet again soon.
I went out to the Saturday local market today. Pretty day, a bit cooler with a nice breeze. The early summer produce is abundant now. I got beans, fennel bulbs, zucchini and zucchini blossoms, and lots of tomatoes which I "hope" will be good since it is coming onto the best time for them. I also took a few pictures 🙂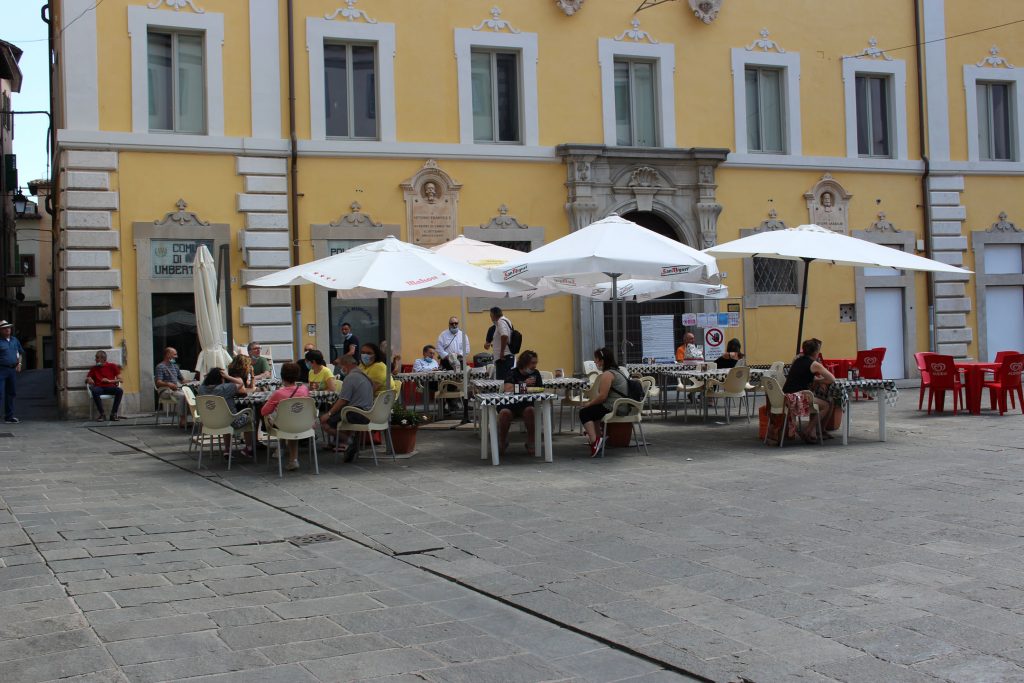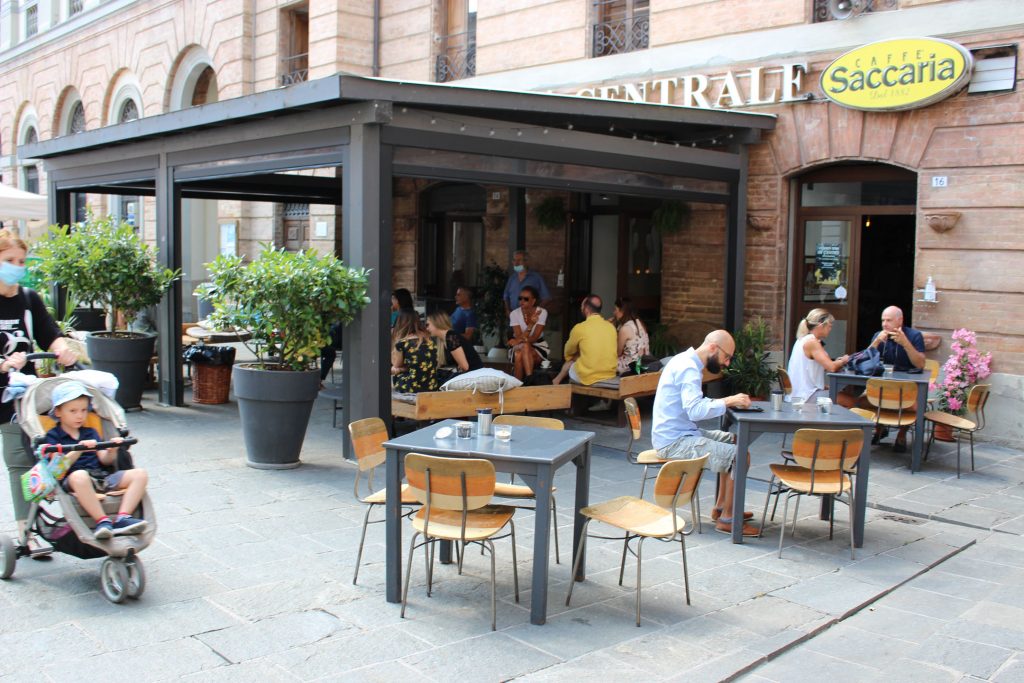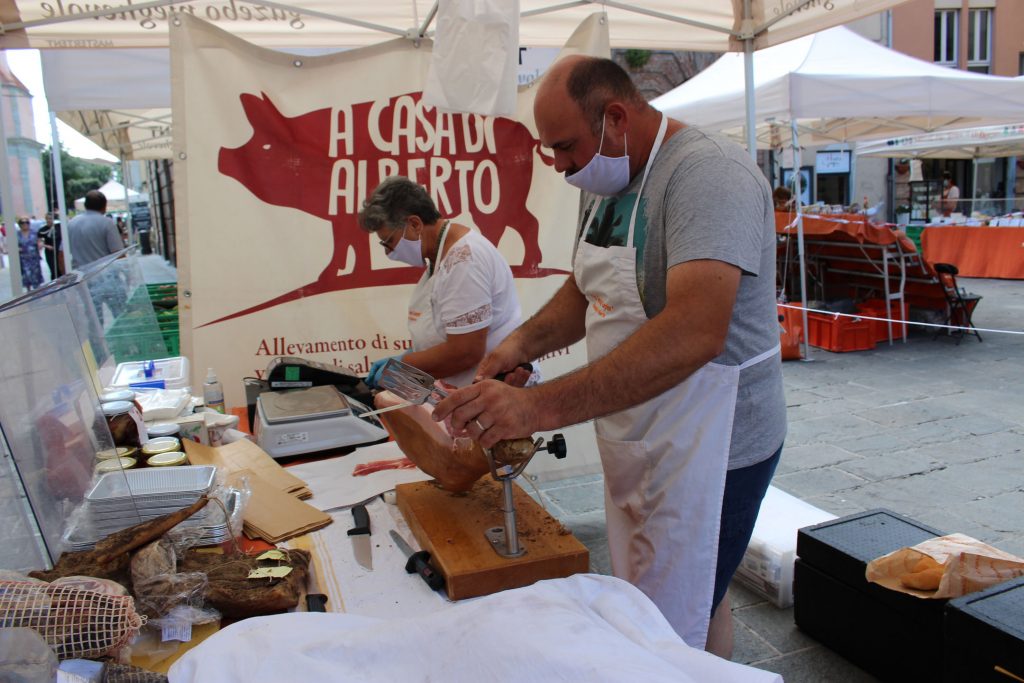 ~~~~~~~
A friend posted these two graphs from Worldometer. Excellent way to see the differences. Pretty scary.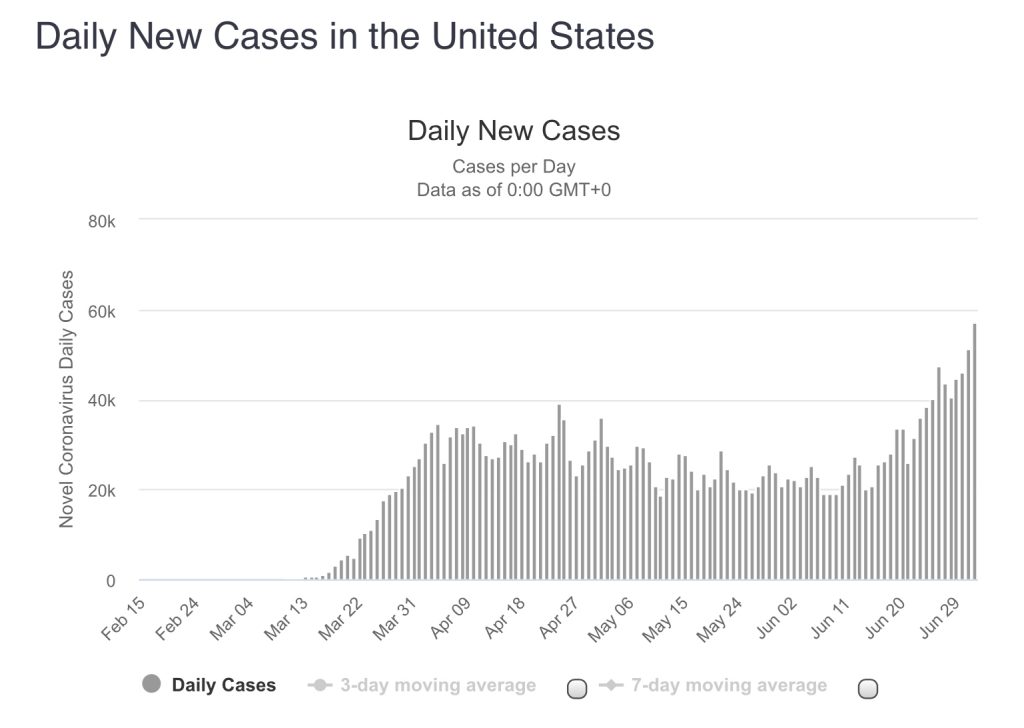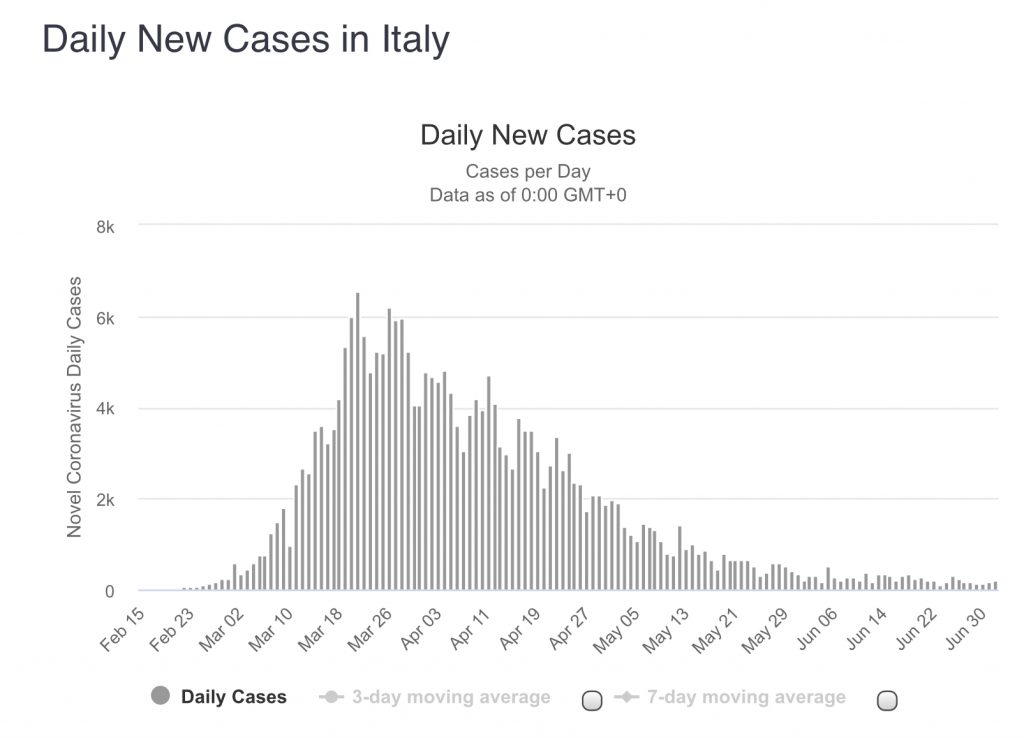 So, there is danger out there, everyone be careful. Safe Fourth of July to you all. I miss that here! 💥 🧨