They kept us waiting this year. But today was the day the town Christmas tree arrived! My last tree while living in Centro so I savored the experience. I got a much appreciated phone call from Paul who could see the tree from his apartment as it was maneuvered into the Piazza. They don't truss trees here so they are very bushy. They needed a crew and cherry picker to keep the street lights from being sheared off the buildings. As a friend said this morning, The Italian ability to get things through tight spaces should be the envy of the world. And I have to agree. I had to wait…and so did everyone else…anticipation!
Previous post with all trees from 2014 to 2020. For 2021 see last December.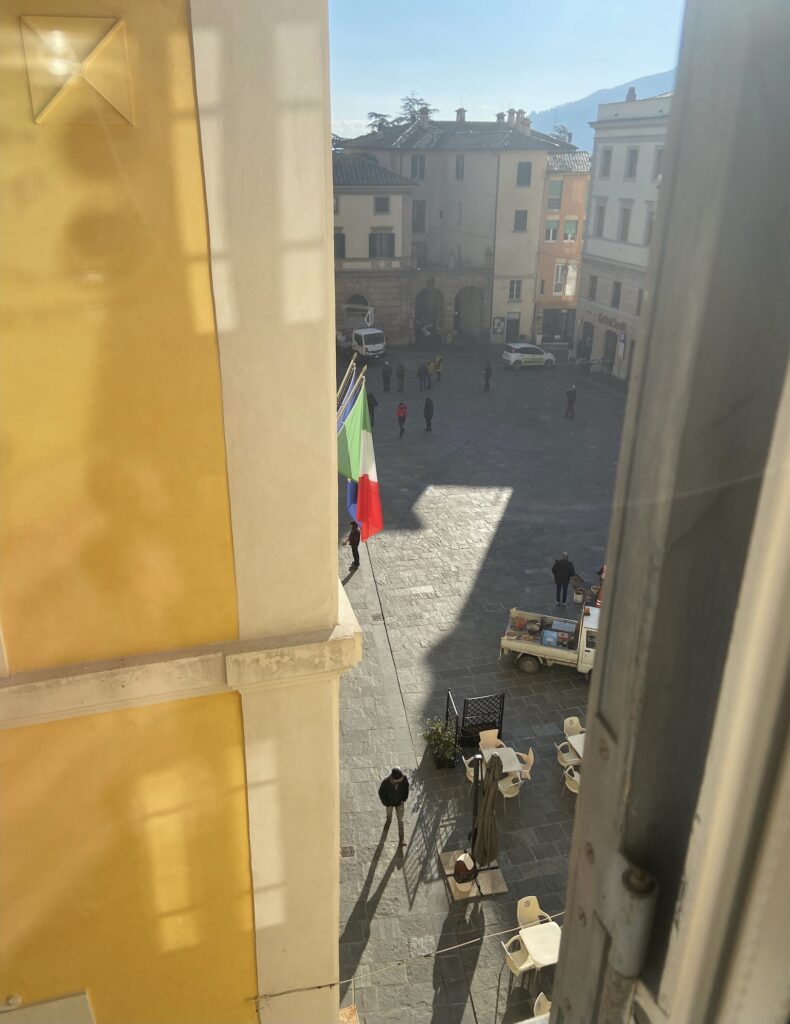 Finally the tree is in the piazza. It looks to be a beauty!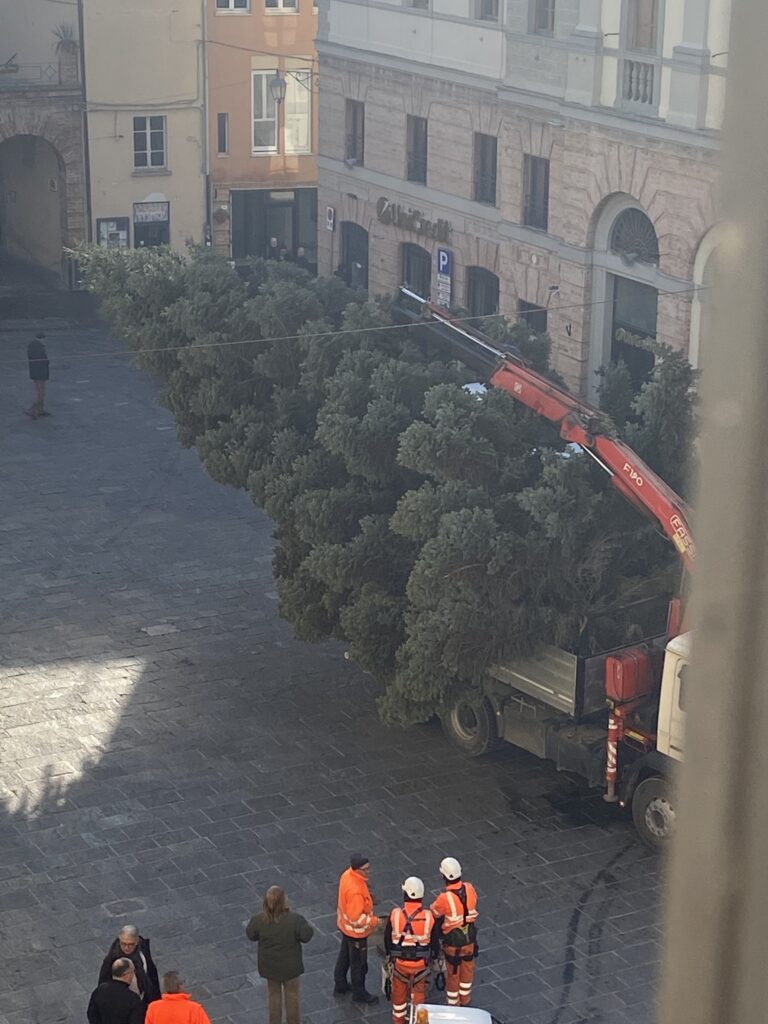 The tree hung in mid air for a while.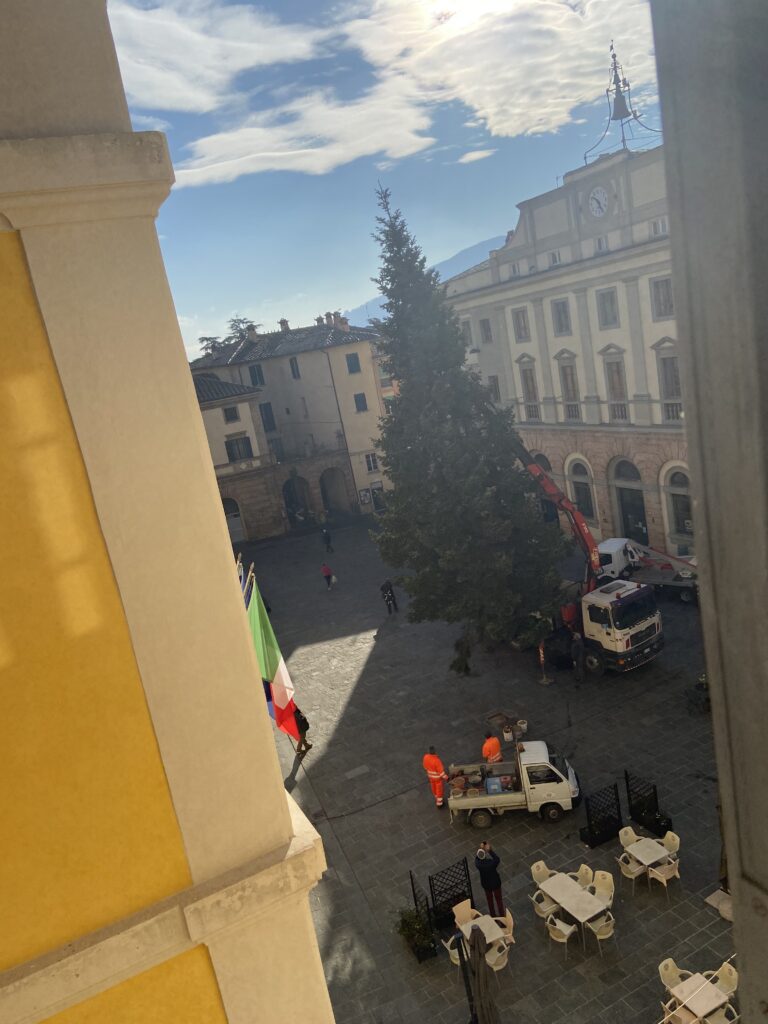 Then they settled it into position.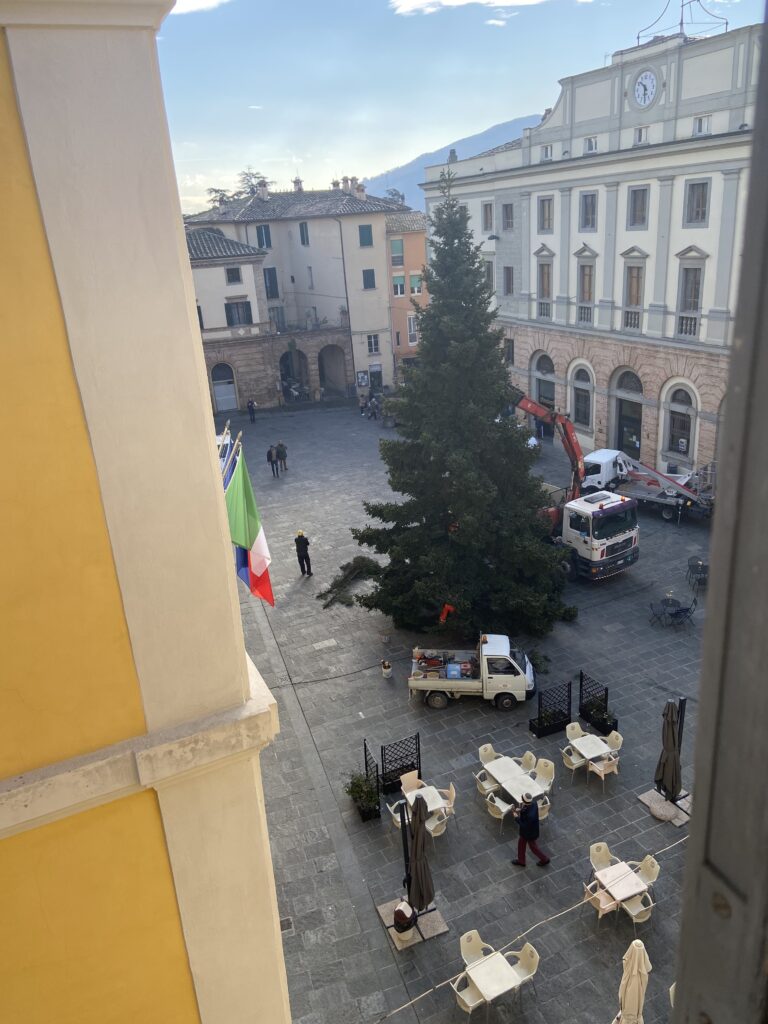 I shot two videos of the maneuvering.
The tree will be lit on Thursday December 8, L'Immacolata, a National holiday. I will post pictures.