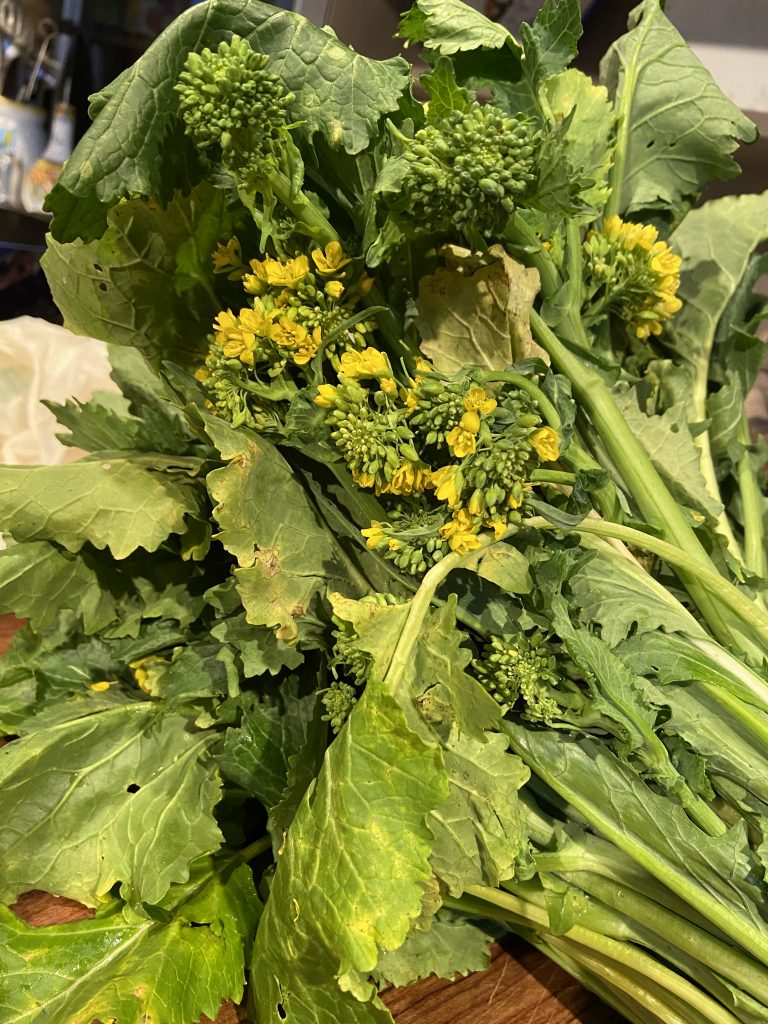 This time of year many greens grow in the fields despite the cold. I like to take advantage of them. Orecchiette con rapini or orechiette con cima di rapa are two staples of Italian cuisine, usually served as a primi but we have them for dinner. The first is broccoli rabe. The second is turnip greens. Orecchiette is a pasta shape from Puglia. It means little ears because it is shaped like ears. The shape is particularly nice because the cup-shape holds sauce well.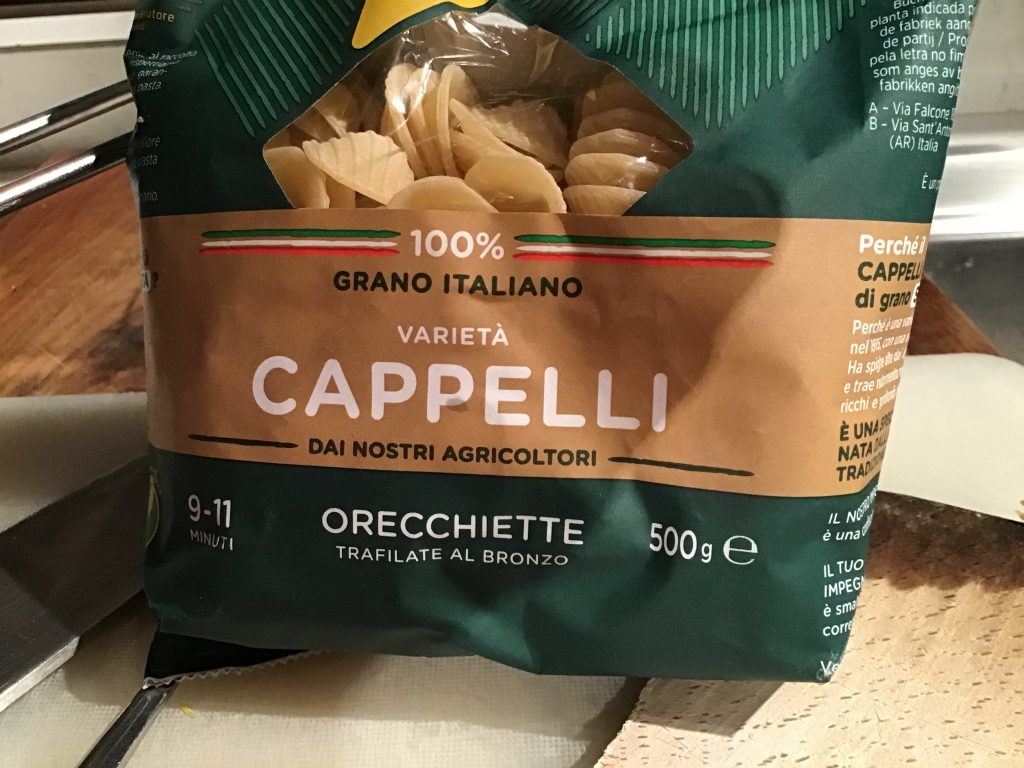 Luther really loves this dish and I like to take advantage of it because it is also a favorite of mine and I like to have meatless meals. To us it is comfort food. Here are pictures. it is super simple to make. The only fussy part is cleaning and trimming the greens.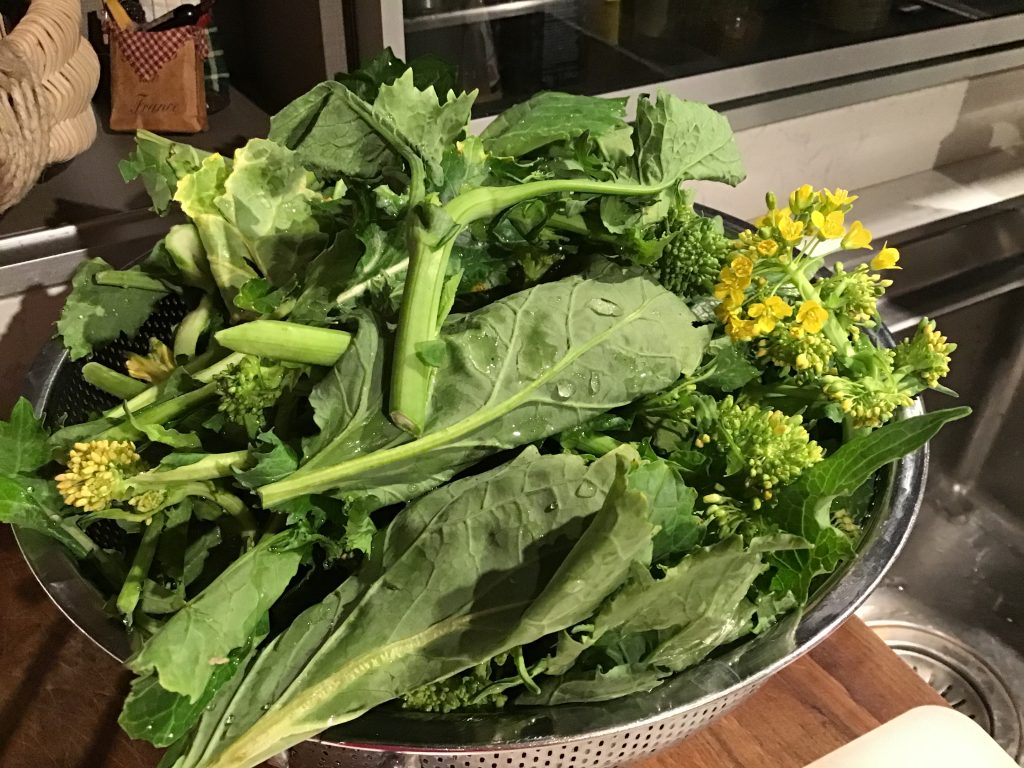 You get a nice big skillet and put in a good amount olive oil. Smash a couple of cloves of garlic and saute in the oil until brown. Then discard. Add 3 or 4 anchovies and let them melt into the oil. Don't be afraid of anchovies, they add a rich umami flavor. Sprinkle pepper flakes in and turn off heat.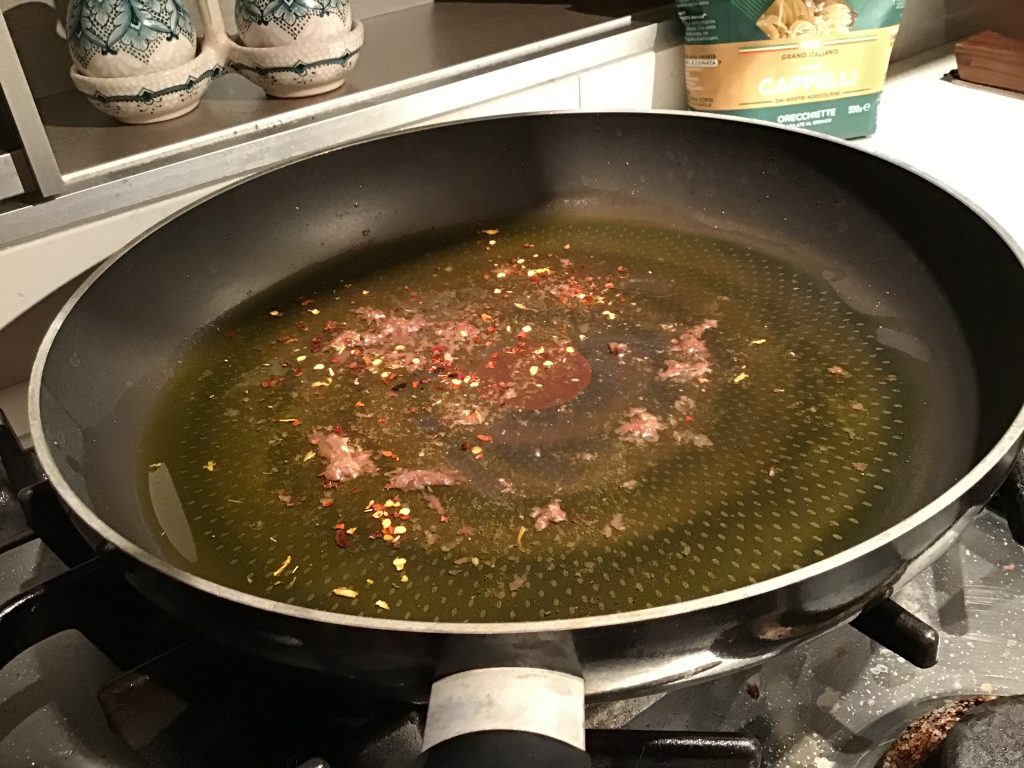 Boil water and cook orecchiette. About five minutes before it is al dente put the greens right into the water with the pasta. Finish cooking the pasta. Save some water and drain. Turn on the heat under the pan with the oil. Add the pasta and greens and cook, tossing with some water until saucy. Add some grated cheese. Toss. Serve with more cheese.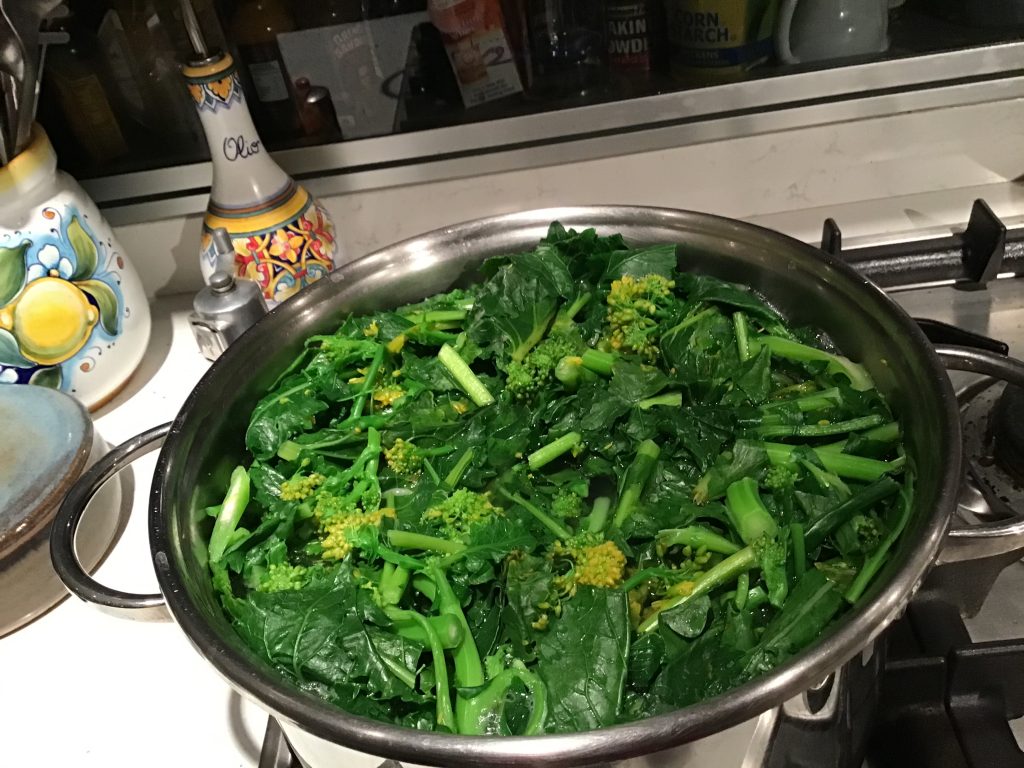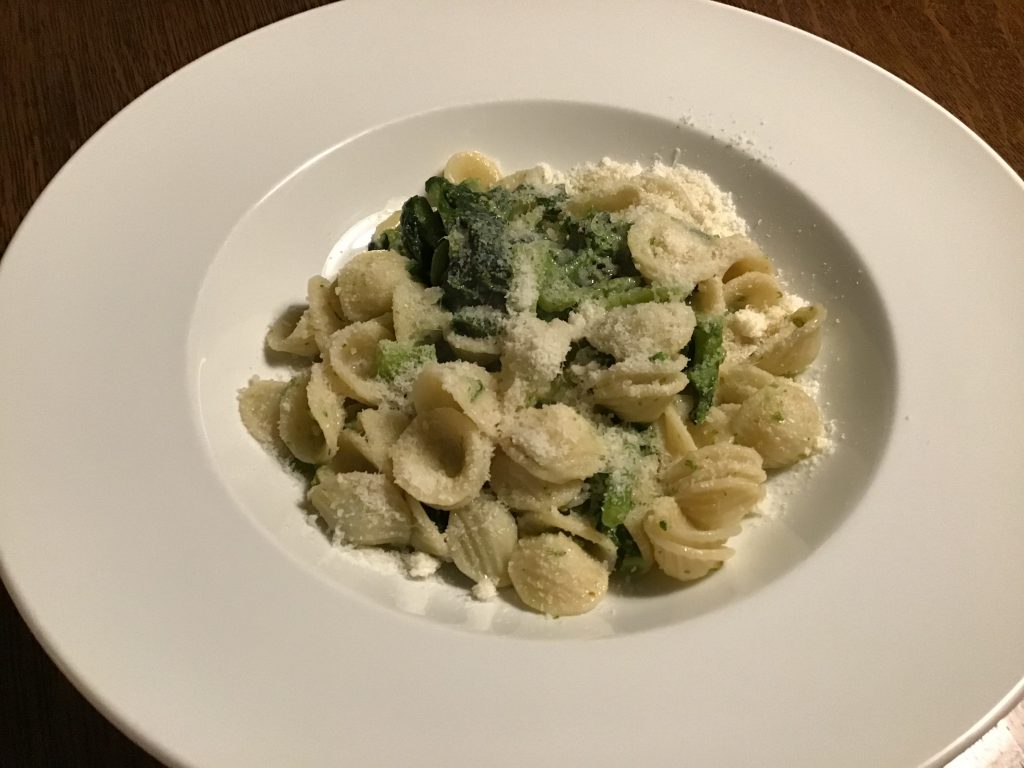 Super good. Super easy. Super healthy!