It has been a cavalcade of people through here this week. I am not complaining.
Wednesday IKEA came. It is pronounced EEE-KAY-AH here. The two gents were super nice and brought everything up and placed it in its proper room. I had worried for nothing. Ibraim, the main guy, told me if I had any problems with Task Rabbit for the assembly to call him. I thought that was sweet.
Task Rabbit is out of Rome and a completely different entity from IKEA. Our guy drove 2+ hours to get here Thursday. His name is Valentino! I love that. It is almost Valentine's Day. He arrived about 1pm and got right to work. I asked if he wanted a caffè but he declined showing me his banana and his sandwich and water bottle. I often wonder about folks like him. Just trying to get by in a big and expensive city like Rome. Must be tough. By seven pm, he was done — with a 2+ hour drive home. Here are a few ugly shots. I finally finished unpacking all the food.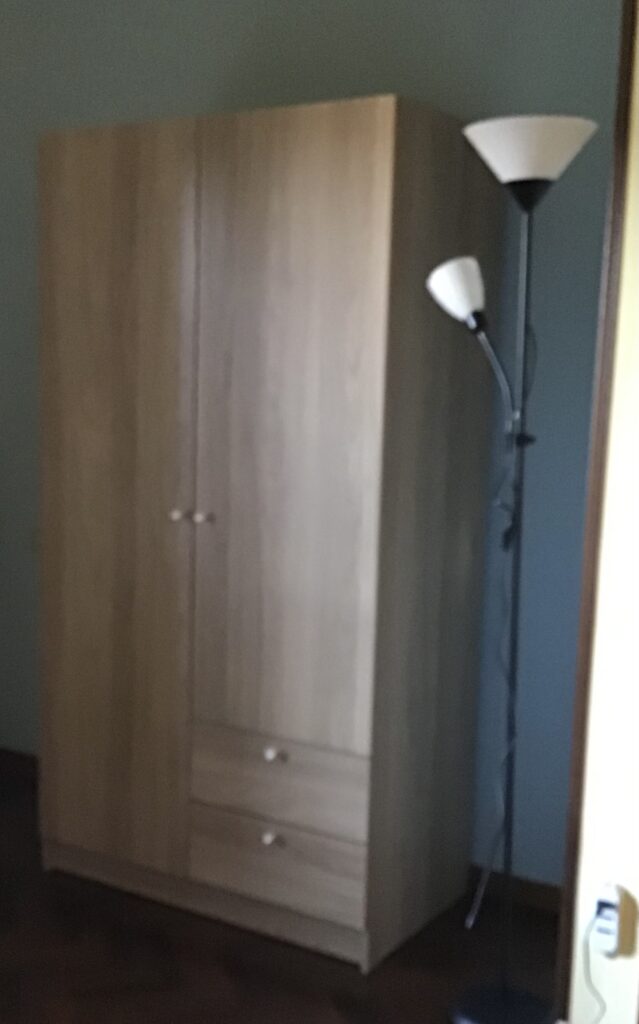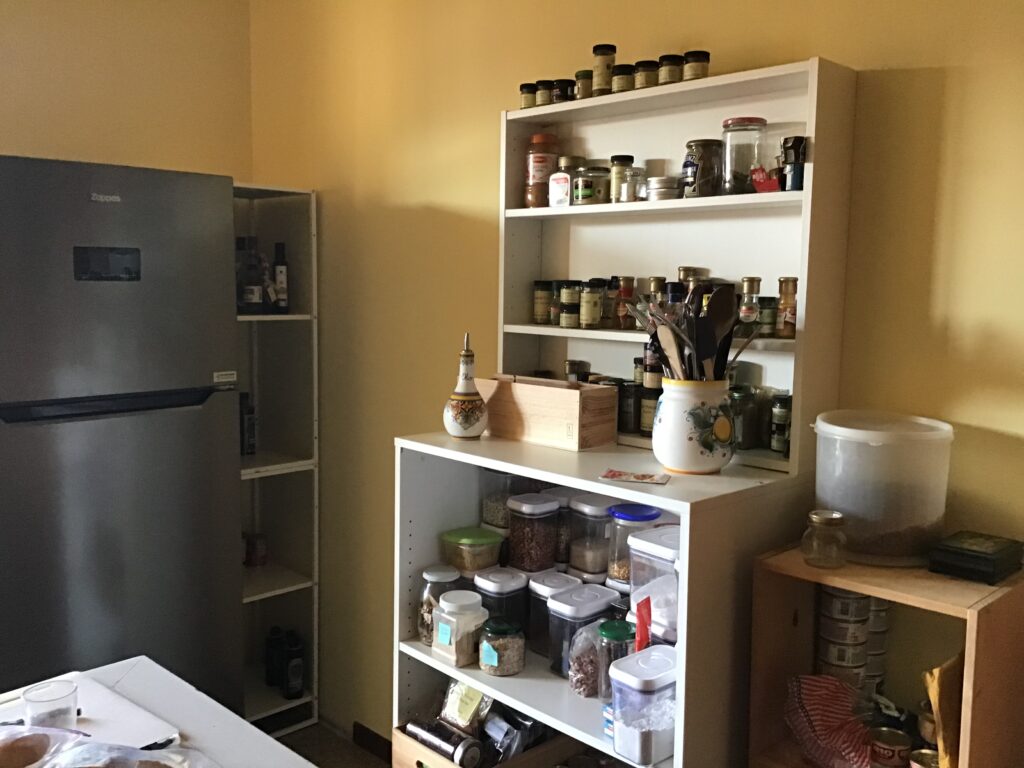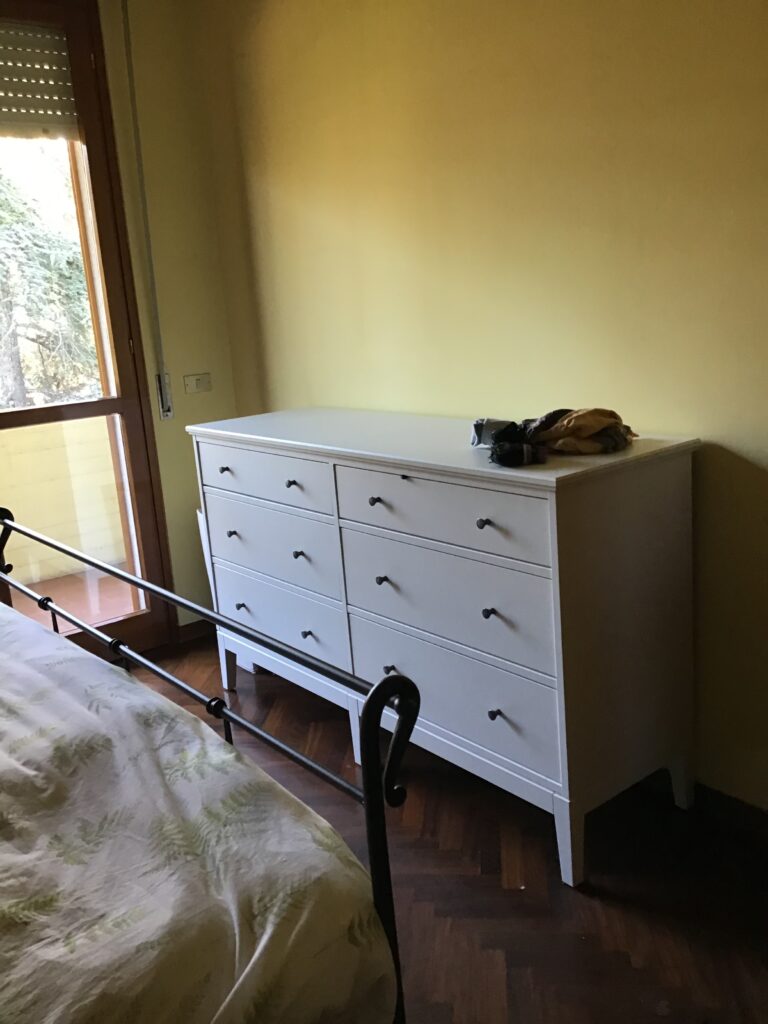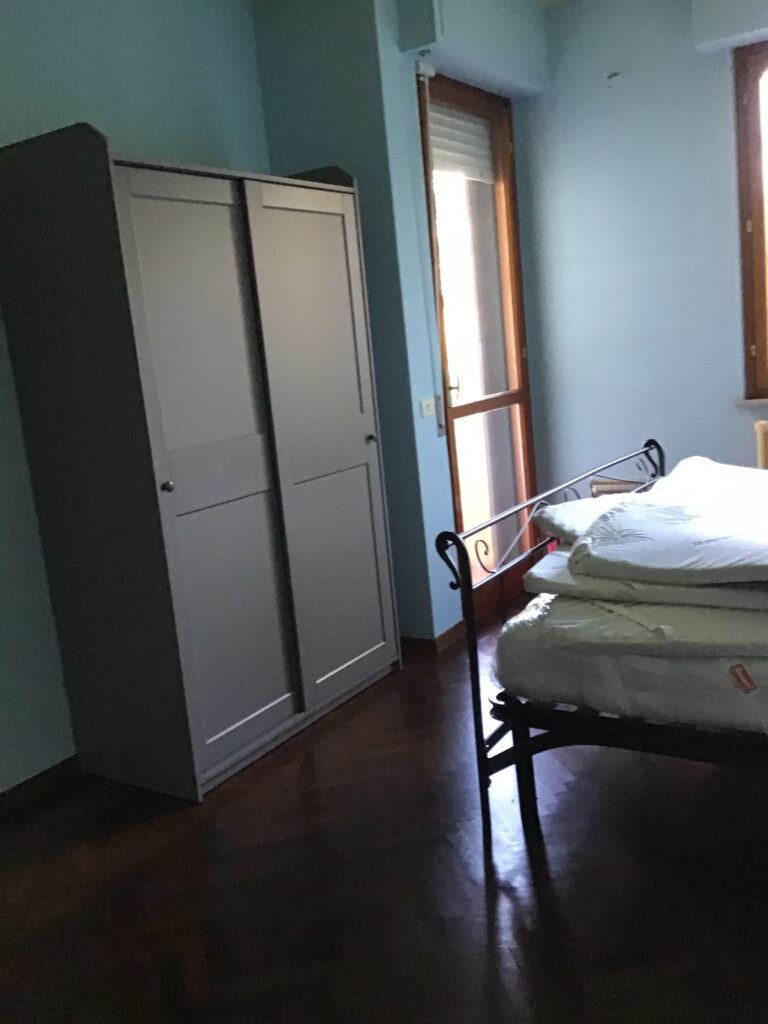 Yesterday we also had Luca, our potential house painter come to measure everything. He will be giving us an estimate next week. It would be lovely to get a fresh coat of paint and all the messed up areas on the walls fixed. Brighten things up a bit. I am going with a warm white color. And white, white ceilings. Later I may do some decorating but that is WAY down on my list!
Manuele, our Geometra also came yesterday. He had been coming last week but he forgot! That's Manu for you! So I reminded him this morning. We showed him the upstairs where we had hoped to put a nice kitchen. As opposed to the the one downstairs which will never be a really workable kitchen for me. We had had our architect friends come the first weekend we were here and they had noted the wall I had wanted to remove had the Caldaia mounted on it with all the associated piping to the bathroom and radiators for heating. We have two of these, one for each floor. They said it would be a bitch to move it and costly. I was pretty disappointed.
Manuele has a different idea. We have two in wall heating/cooling units upstairs. He said we can use those plus a third one to heat instead of the Caldaia. Then the wall can come out easy peasy. New floor and they can use the existing vent in the ceiling for the range. Water easily moved. And I will go with convection cooking upstairs to make it less costly. So it won't cost too much. This was a worry of mine. I can go to a local kitchen designer and get what I want. So anyway, a bit of upbeat news. And perhaps less costly than I had thought.
Today, Friday, we had the stufa guy bless our space. He also told us how big the stove needs to be. And today, the Vodafone installers came a day earlier than we expected to hook up our internet. Yay! Last, but not least, the caldaia guy came and figured out why we only had warm water. I do so look forward to a hot shower! I am very tired of lukewarm water on freezing mornings!
~~~~~~~
I never reported on my Instant Pot adventures. I have made four things so far. First simple black beans. These would be an ingredient. Then I made chicken and rice and beans. It was pretty good and made a lot so we had leftovers. Wednesday, I made chili with black beans. It was easy and good on a winter night. Last I made soup, cabbage leek and faro. I like the pot. I will also use the slow cook feature someday. It is still hard to make dinners with no sink and not a lot of room to work. But it helps us not have to go out hunting and gathering every night.
Excellent progress if I do say so myself!