As you know we went to the first lunch of the season at Calagrana on Sunday. We met friends who had not been yet. It is always good to get together with friends.
My friend Roselyne brought me tulips! My favorites and yellow is my favorite color. They have brightened my days ever since Sunday and I will be planting them on the terrace.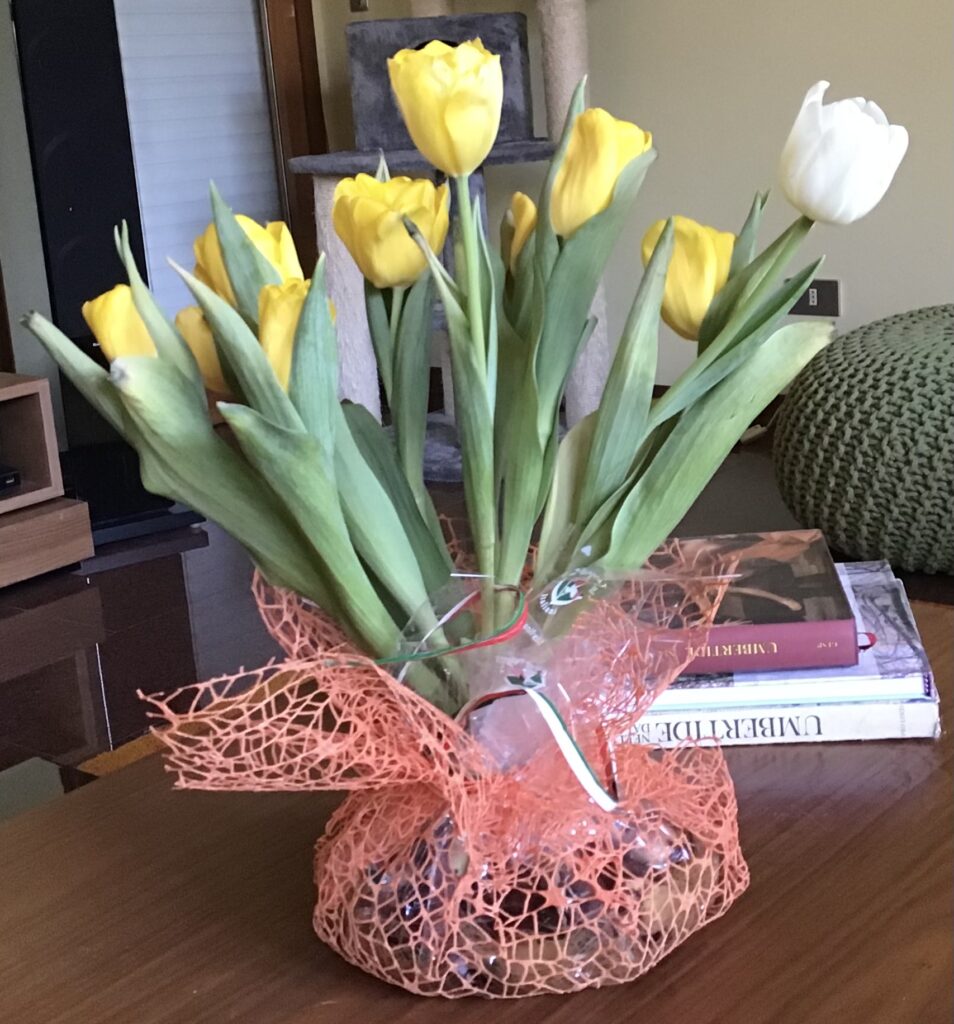 I am still trying to sort and unpack as best I can. I have reached out to a cabinetmaker because we would like some built in cabinets made as well as some shelving. He is supposed to come tomorrow. Our lighting is coming soon so we need an electrician. This will be a key improvement. Lights are good and I need to get rid of some lights and some loose wires here and there. I have a recommendation for an electrician so if we can get in contact… maybe!
We also ordered our sofa today for the top floor. It will be nice. But it will take about three months to get it. Piano piano…always! 🙄 This is similar to what we ordered. It will be taupe leather. It will also be reversed. Should be comfy for both me and Luther.