The days are a lot longer now. Our terrace gets no sun at all in the winter. But as the sun moves along the horizon suddenly the pantry window starts getting sun just before sunset. Today I noticed it's shining halfway down that wall. It is my method to monitor the progress of the lengthening days and the approaching spring. 🍀 Grateful.
~~~~~~~~~
Tonight for dinner we had Spaghetti Carbonara. The traditional Roman recipe. There was no record of this recipe before 1950. It was first mentioned after the end of WWII. The American GIs had eggs! And they had bacon! No one else did. They shared with the Italians who had little to eat. And they'd bring them to the restaurants and give them to the chefs to use to make some pasta for them. The chefs came up with Spaghetti Carbonara. Anyway, that's the story! Such an easy dish. Only guanciale or pancetta, egg yolks, grated pecorino cheese, black pepper and spaghetti.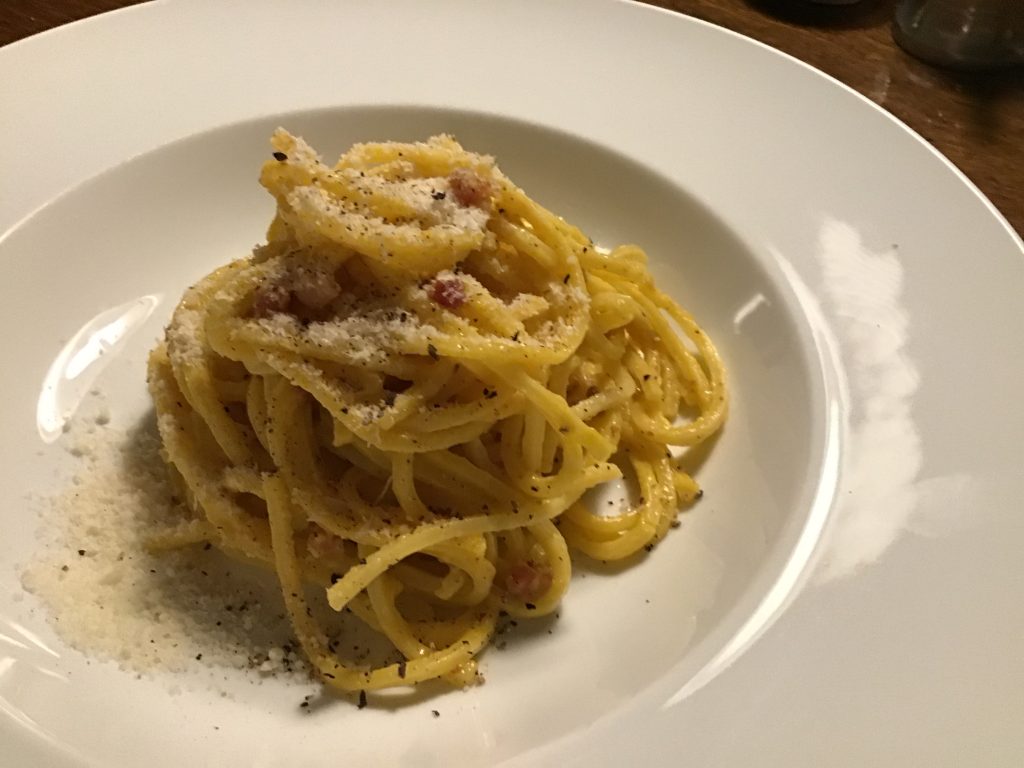 Sentence. "la primavera sta arrivando!" – "Spring is coming!" Pronounced…La preema-vara stah are-riv-ahndo.
Umbria vaccinated 1,331 eighty year olds yesterday. We have begun. Stay safe everyone., 🌈