We booked a cruise in February 2020. Pre-Covid. In a completely different world.
I've known for awhile, in my heart, that we weren't going to be able to do this cruise for so many reasons. But still, I waited until the date we were obligated to pay the big payment. When I called to cancel I could feel the despair in the woman answering my call.

The cruise was from Barcelona to Lisbon stopping in many cities along the way. It was a small ship, just 300 people (if full), so we could even sail up rivers. We would also stop in Marrakech, on my bucket list. The ship was to embark on November 20 for 10 days and it was over Thanksgiving. My sister and her husband were also booked and we looked forward to our only chance to see each other this year, and to celebrate Thanksgiving together.

The Windstar line has almost 100% Americans as passengers. As of now, and the foreseeable future, Americans can't even fly to Spain to embark. Spain is having a very large spike in virus infections too. Then there is the whole idea that I would be on a ship — in itself a known risk — but also that all the passengers are Americans, from the country with the highest virus infections in the world at this time. Well, it was inevitable we couldn't/wouldn't go. I'm sorry, I was looking forward to it. But more important, I wanted to see my sister. Who knows when we will see each other now?

This is the Star Breeze. She is in a shipyard here in Italy being lengthened right now.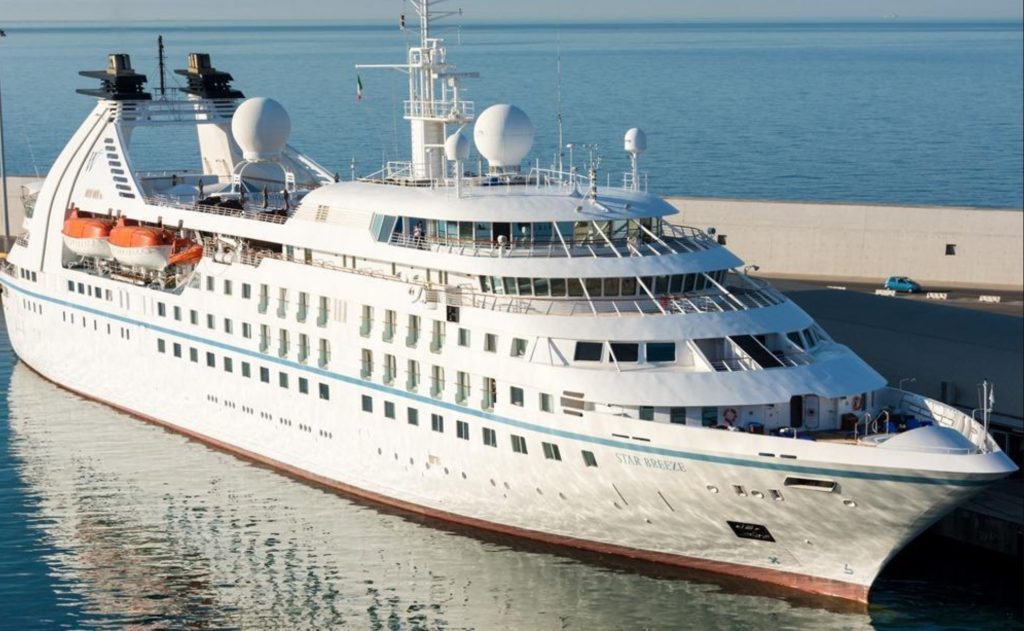 An amazing thing. They insert an 84 foot section in the middle. We would have been one of the first voyages after the refitting. Check this out.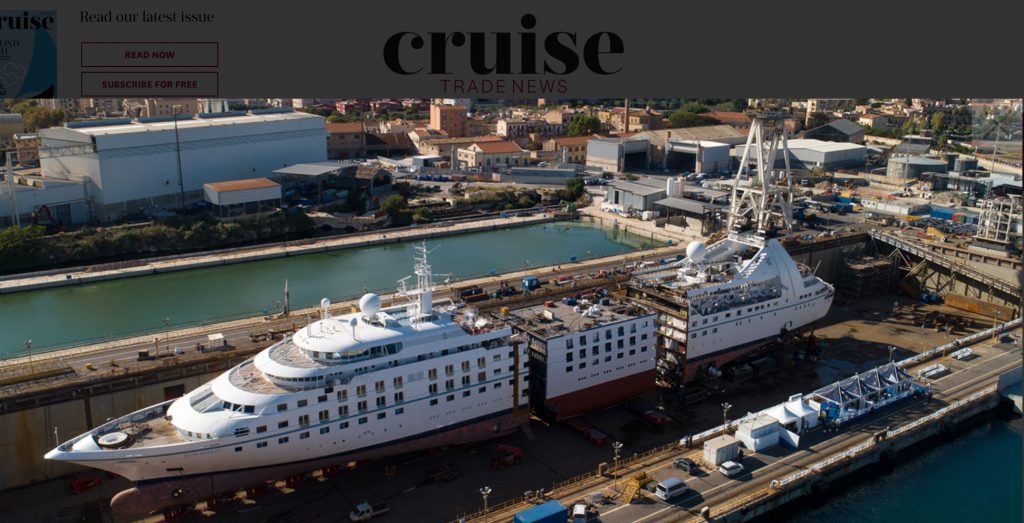 We tell ourselves, there is always next year, or the one after. But will Windstar survive? Seems doubtful. And it is sad.
~~~~~~
Stay safe everyone. 🌈