I had a hard time with my title today. It is definitely not a pithy headline!
Numbers here in Italy have been fluctuating. For a few weeks they crept up steadily. Then the last couple of days they dropped from around 1,200 new cases a day to 800 or so. But yesterday it shot back up to above 1,400. Sigh. At least I know the people in charge are watching it carefully.
I am happy to note, since the closing of the discotheques and the new mask mandate our piazza has calmed considerably. No longer does Cafe Centrale have bands or loud music. They have a sign that all must wear masks. This has definitely dampened the party atmosphere. I am feeling good about this development.
There have been a couple of publicized issues here regarding anti-maskers. It is the law you must wear a mask on public transportation. A German tourist on a Vaporetto (bus boat) in Venice, was forced off the boat by fellow riders for repeatedly removing his mask. He was kept from reboarding by the passengers.

The MSC Italian cruise line started limited cruises out of Genoa along the Italian coast. They have taken extreme precautions to keep the ship virus free. They try to keep everyone in a bubble. All transport drivers are vetted. All shore tour guides are vetted. The rules are if you go into port you stay in your tour. A family decided to go off on their own in Naples even though they were told they could not. When they tried to re-board the ship they were denied. They were left in Naples.
~~~~~~~
I've been very good with my walking since I decided to do it first thing when I get up. All my life I've excercised in the morning. For 20 years I rose at 5:30am to run. Then I changed to walking with my neighbor In Alexandria and we met outside at about 5:30am everyday. I find if I put off my walk until later, well, I simply won't do it. It is also more pleasant in the morning. It's cooler during these hot summer days for one thing. And I enjoy the quiet of the morning.

Today I walked along the river. Behind our house is a colony of feral cats. The latest batches of kittens are out and about. Someone built a little lean-to house covered with plastic and there is food out. No sign of mamma but here are two of the kittens. Tiny ones.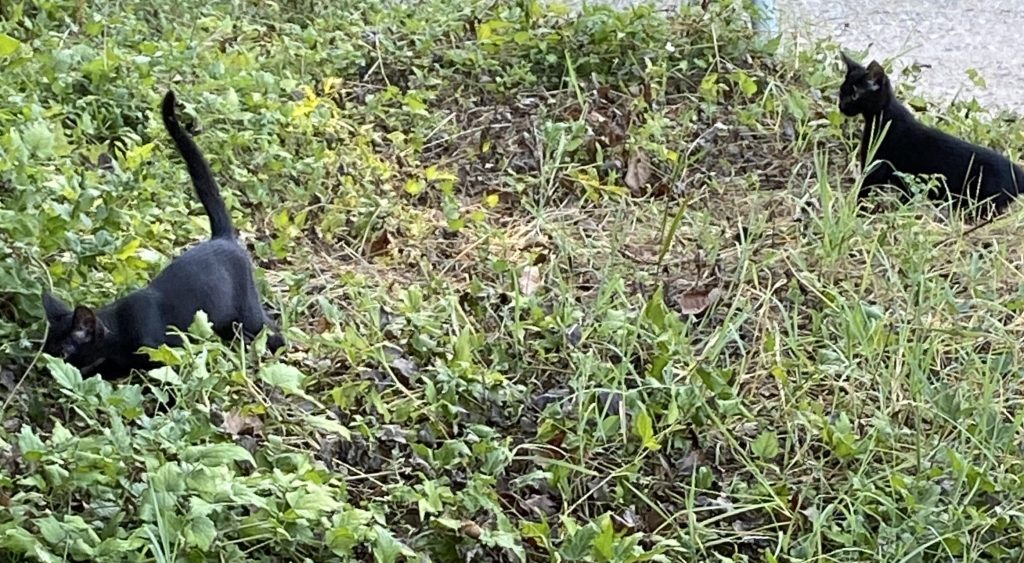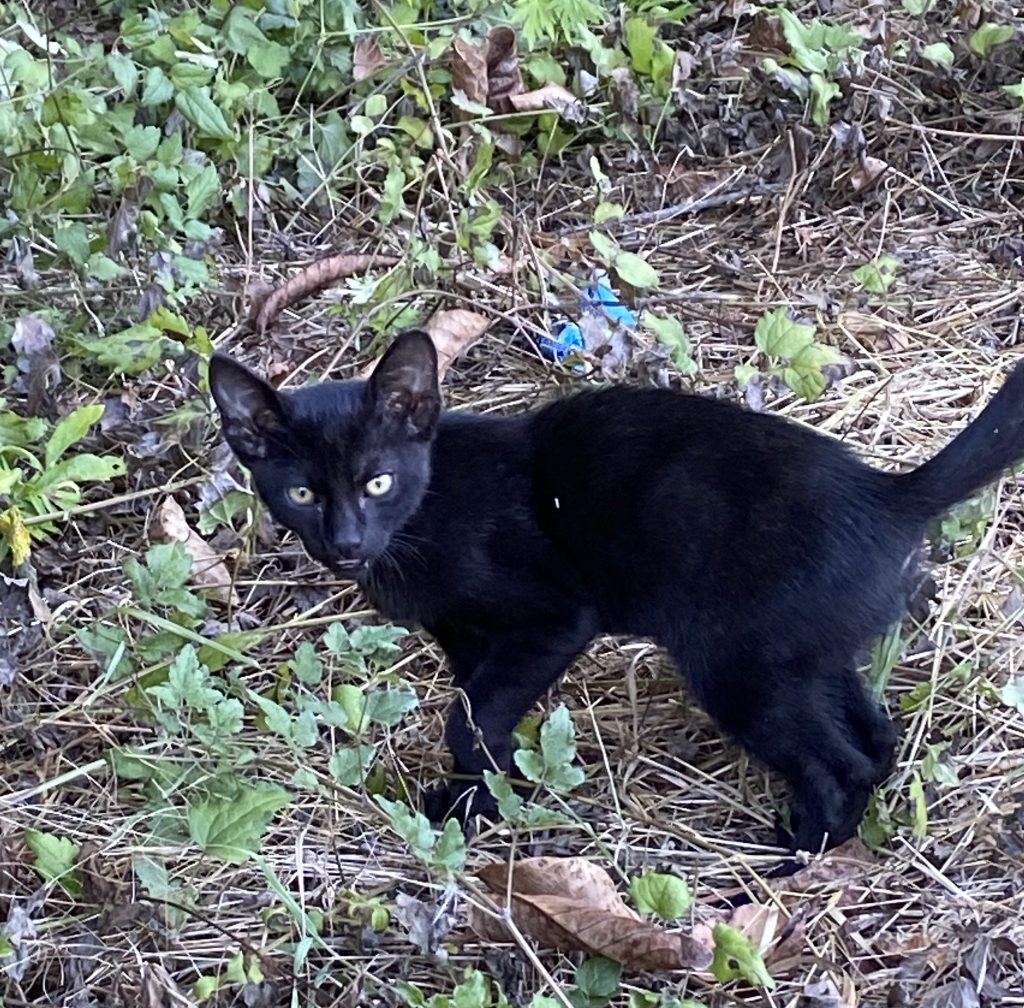 The Tiber in the still of the morning.
~~~~~~
Stay safe all…🌈 andrà tutto bene…spero di si!