Today was a nice day. We got together with friends for a holiday lunch. Three friends, all of whom moved here since the beginning of the year. All near Spello. Roselyne and Steve live in Spello Centro Storico. An excellent apartment with great terraces which have country and mountain views and a front balcony above the main street going up the hill. Right in the action. Doug lives in a sweet house situated on Monte Subasio. I don't know his elevation but it has views across the valley to die for. He is in the very beginning of renovations.
We chose to meet in Assisi. There is a nice restaurant there called Osteria Piazzetta dell'Erbe. It is just off of the main piazza which has the Assisi Comune. It also has the temple of Minerva and lots of cafes and shops. Today, it was empty. I don't think I have seen Assisi as empty and quiet as today. The restaurant welcomed us. It wasn't very busy. We have been going to this restaurant since a 2011 trip with my sister and her husband and another couple. It is still good. It is nice in summer as it has probably the only trees in Assisi. They have two menus, one Traditional and one Fusion. I love the fusion choices. Here are a few pictures. The first one is fried artichoke/carciofi in a cheesy sauce. Very delicious. It does look a bit phallic. Three of us got this.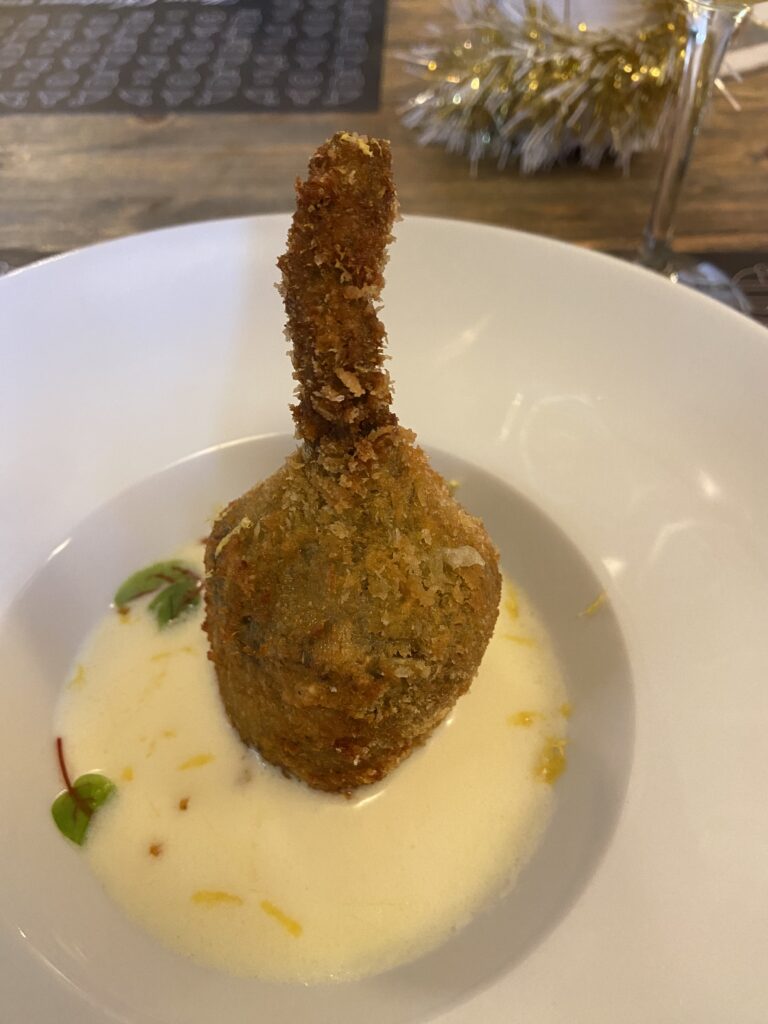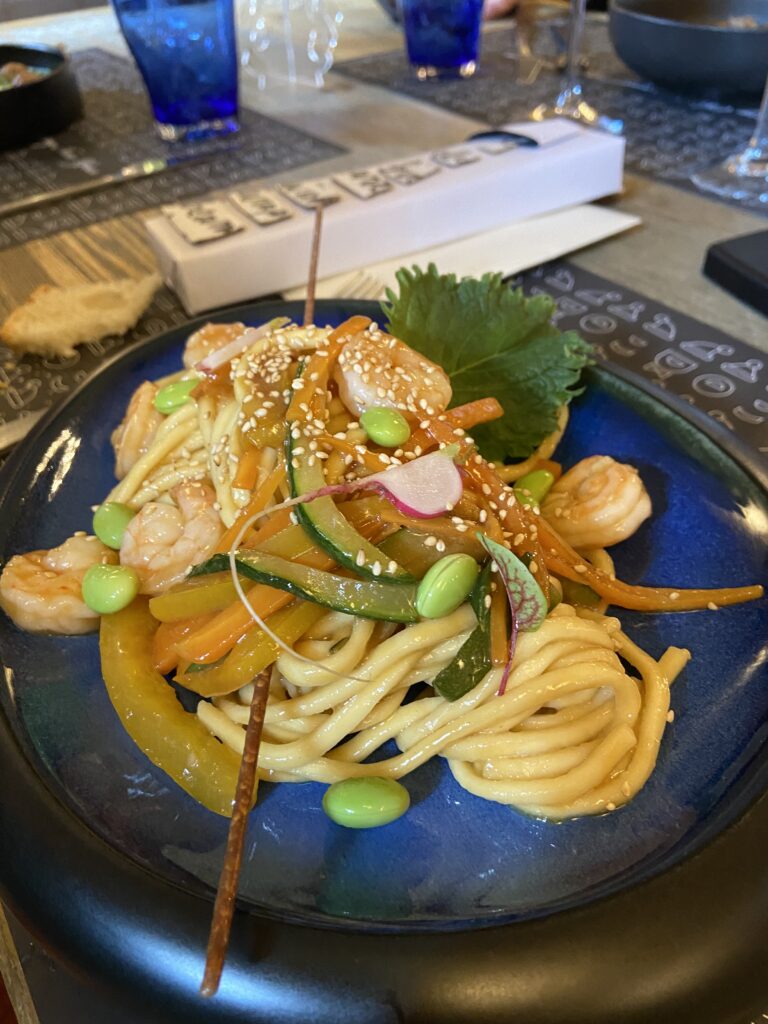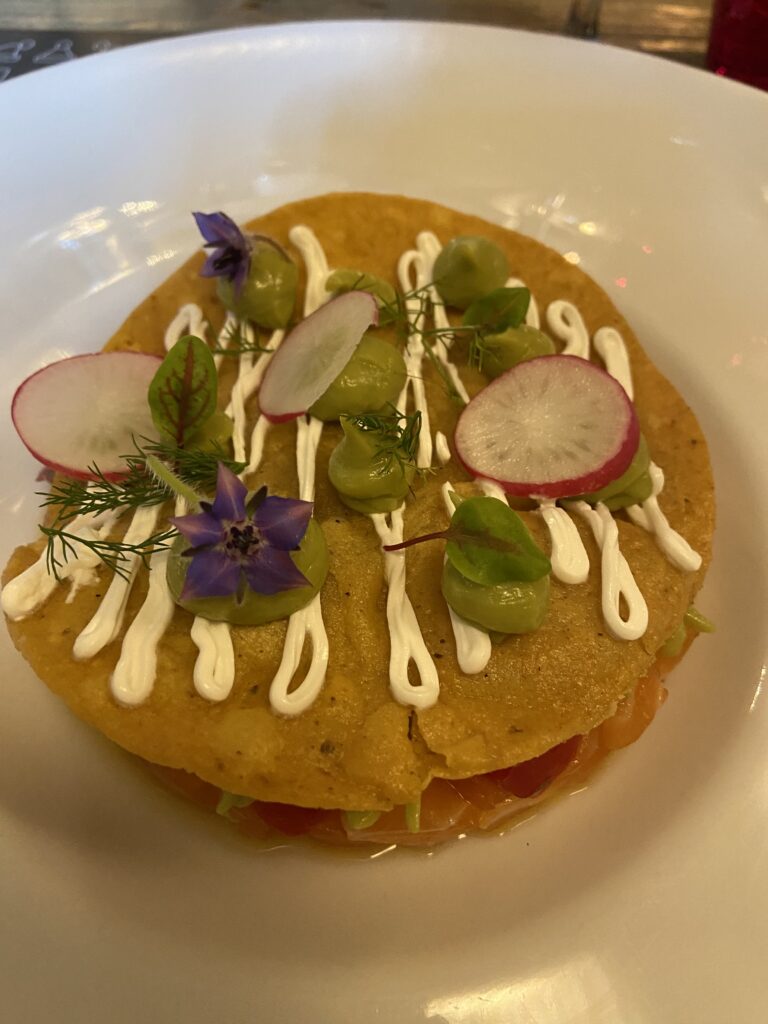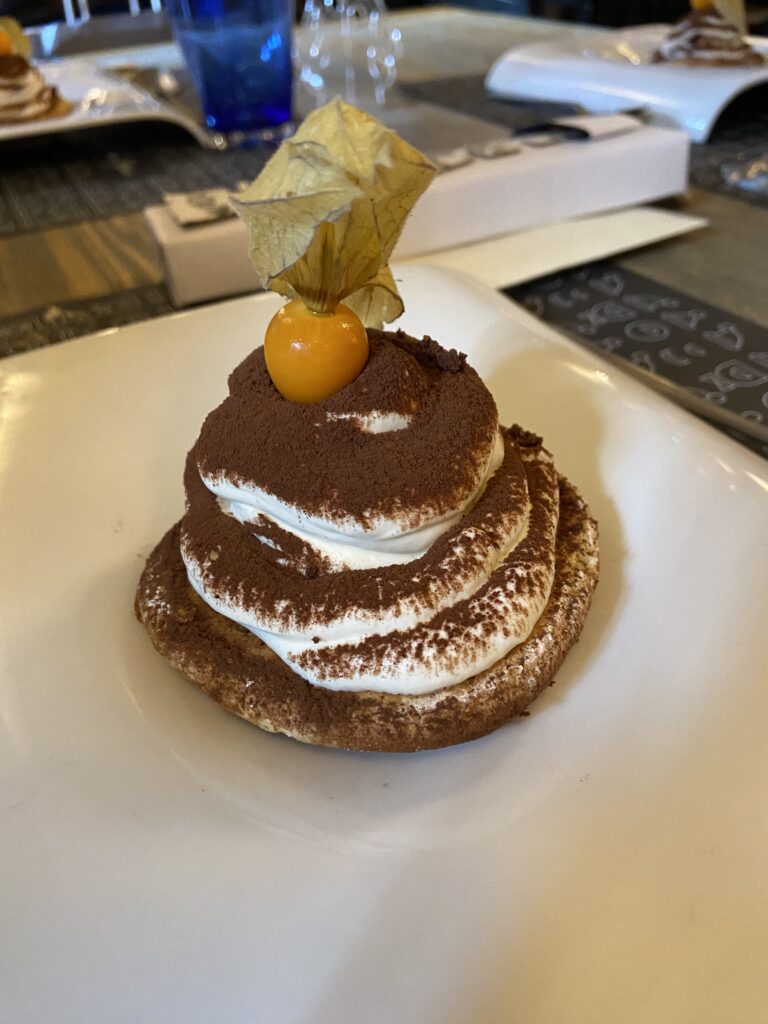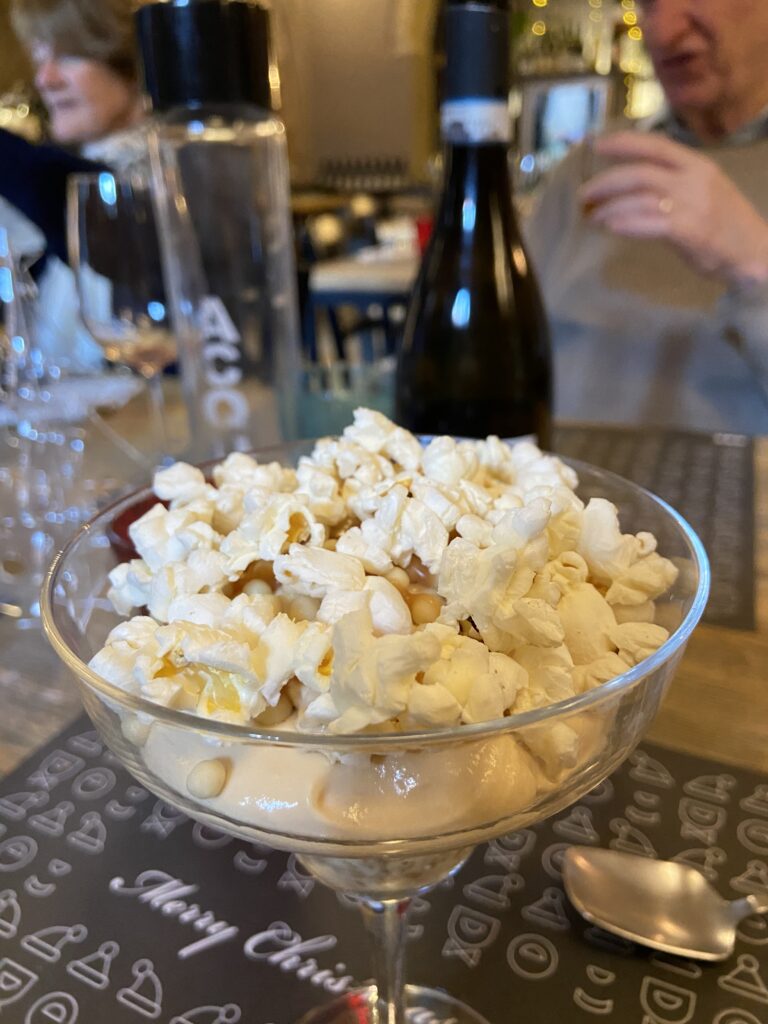 It was a really nice get together. We won't be doing much this Christmas. Nothing in fact. Which is kind of sad. But it is what it is. Happy Winter Solstice, here's to longer days…if not warmer ones!