Yesterday, we went to Calagrana to help a friend celebrate his birthday. It was lovely, if a bit scary, to be with a big group all having fun together. Poor Calagrana had suffered a power surge on the line and it blew out much of their power. I have to hand it to them for going forward with the lunch even with such huge problems. None of us really noticed anything much awry. That's a credit to the team there.

We started out, outside for drinks. The day wasn't warm, but in front of Calagrana is what is called a "sun trap". So it was quite nice. Not cold at all.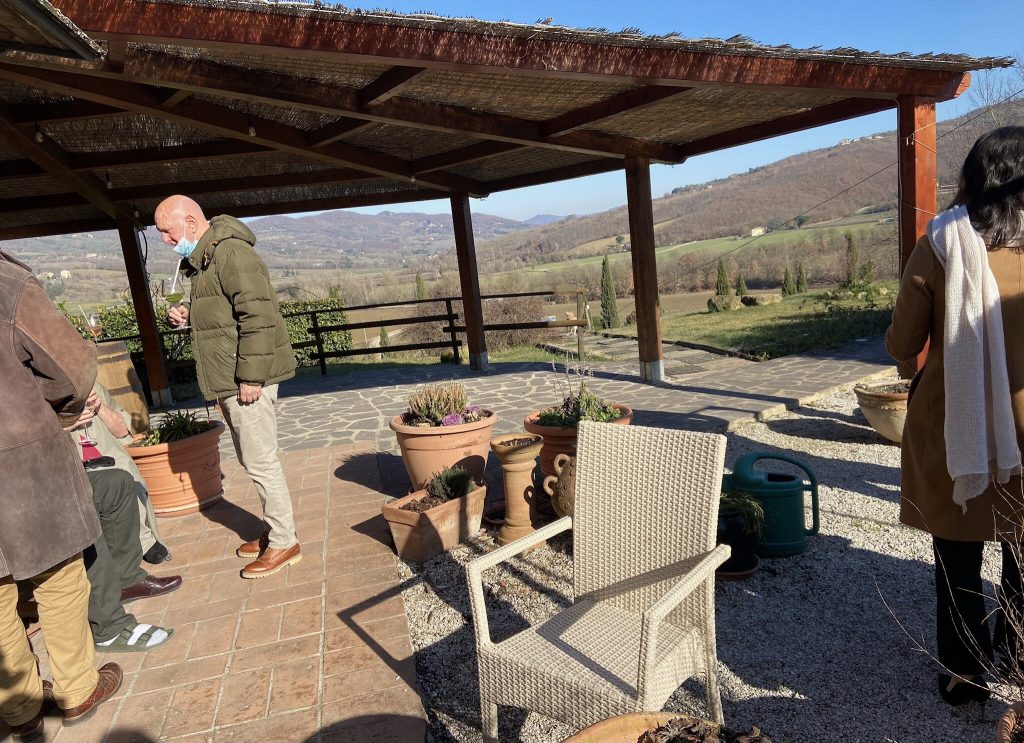 We were around twenty five people all together at one long table.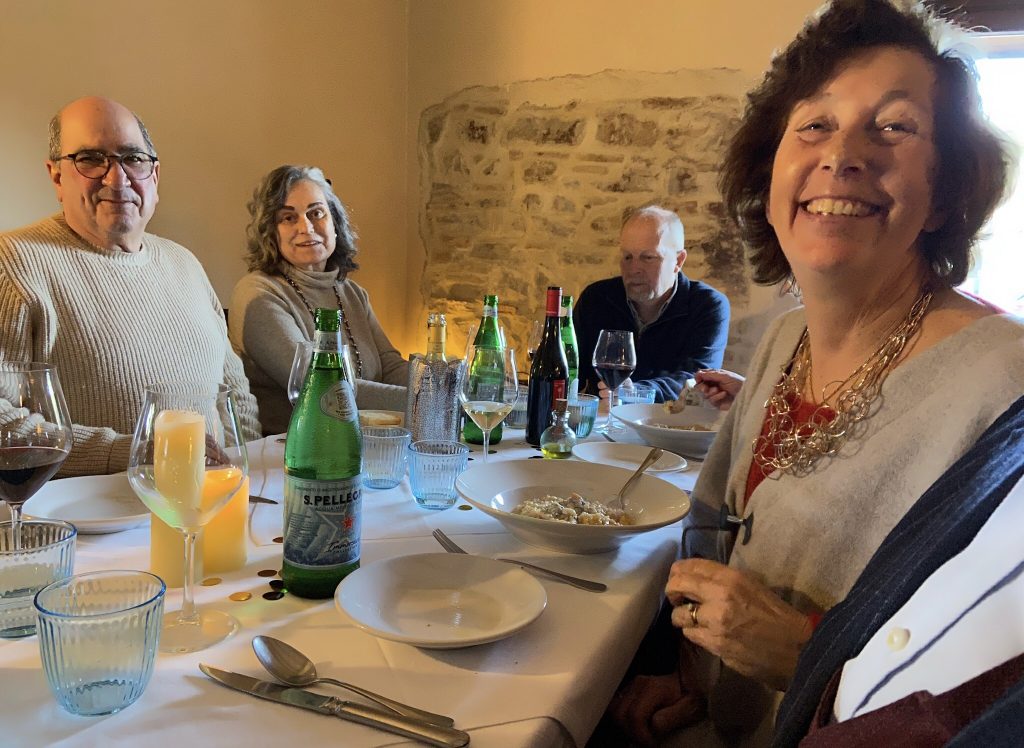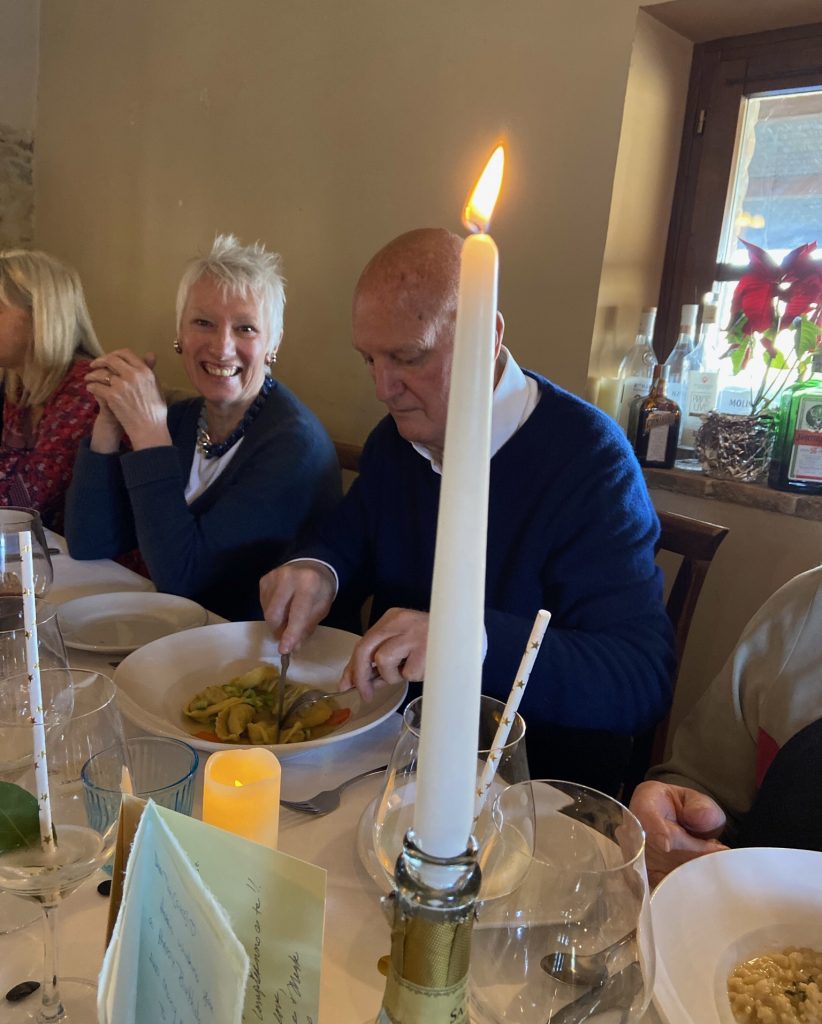 Below…Birthday boy! We also are probably distant cousins. Scottish, his last name is Gilmore, mine is Gilmer. Anyway, we are happy to pretend we are!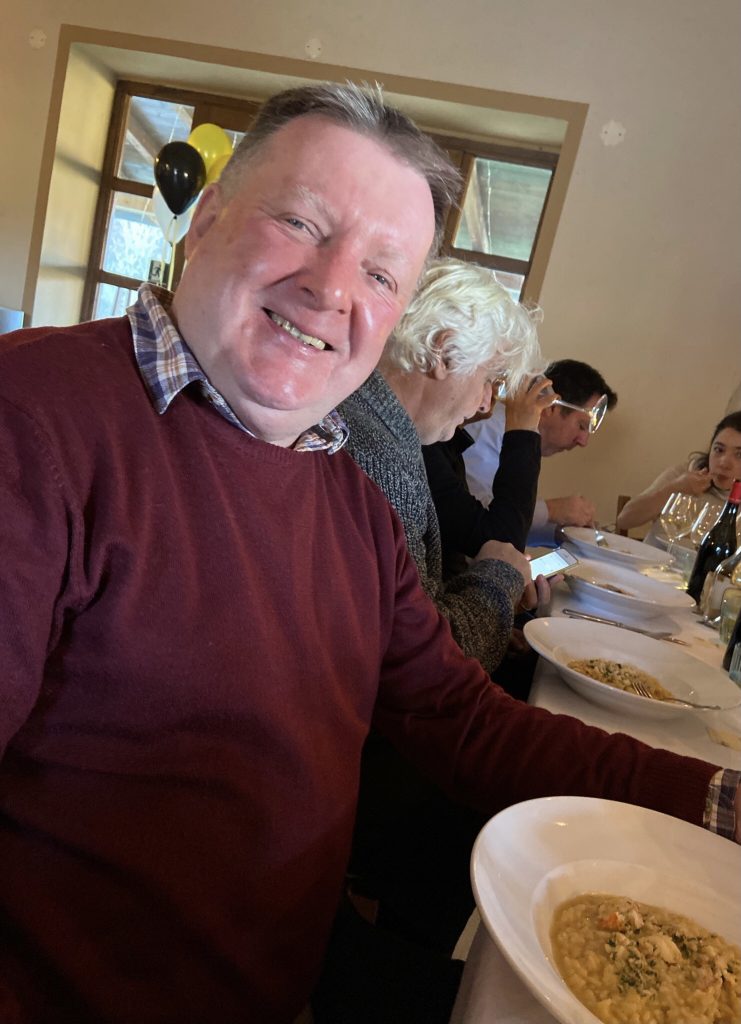 Obligatory food pictures 😁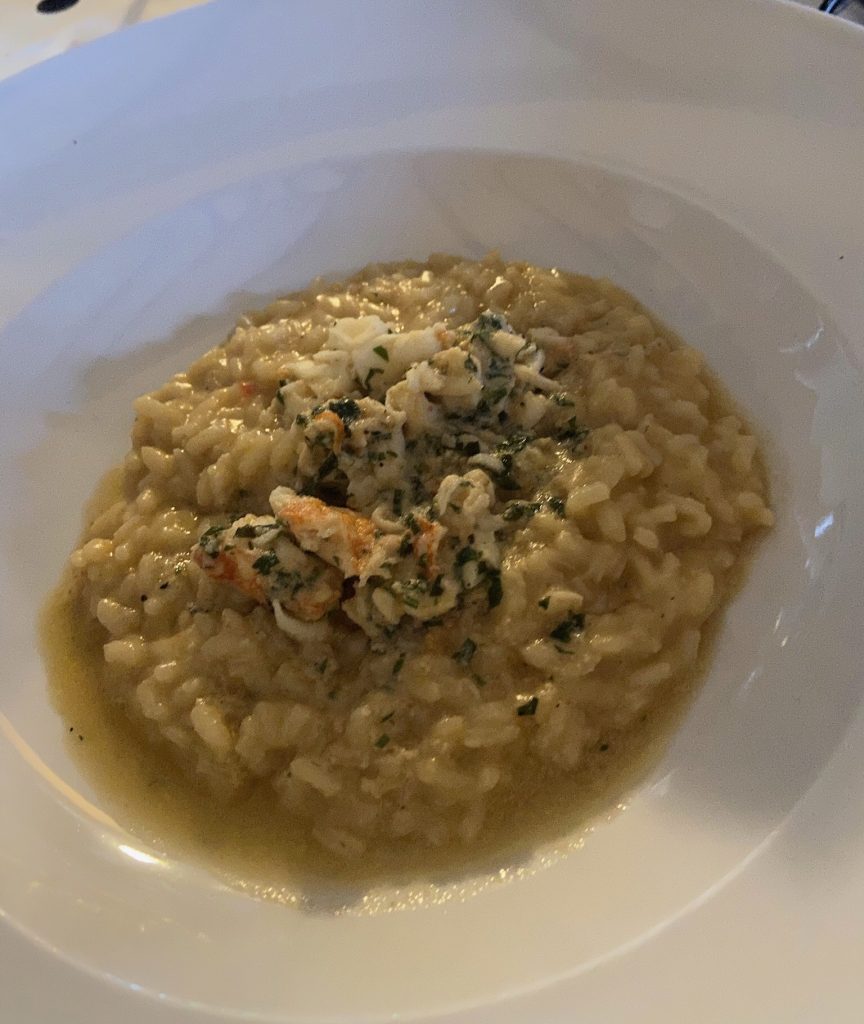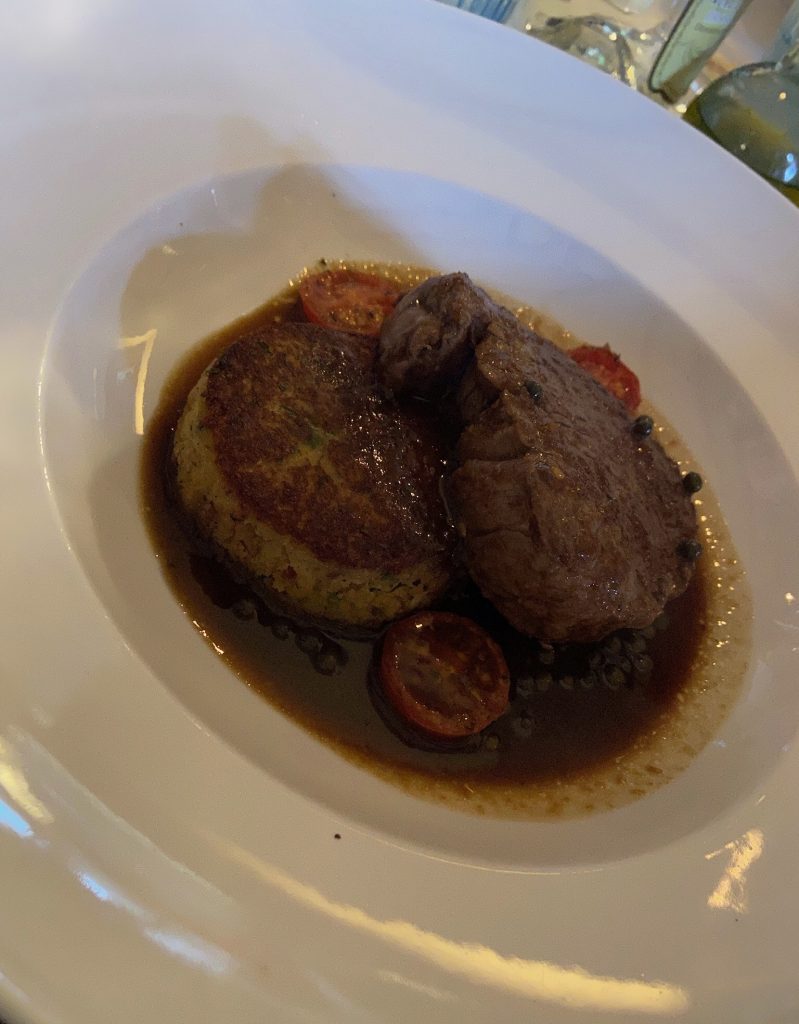 No, party is complete without toasts! To your health and long life, Tom!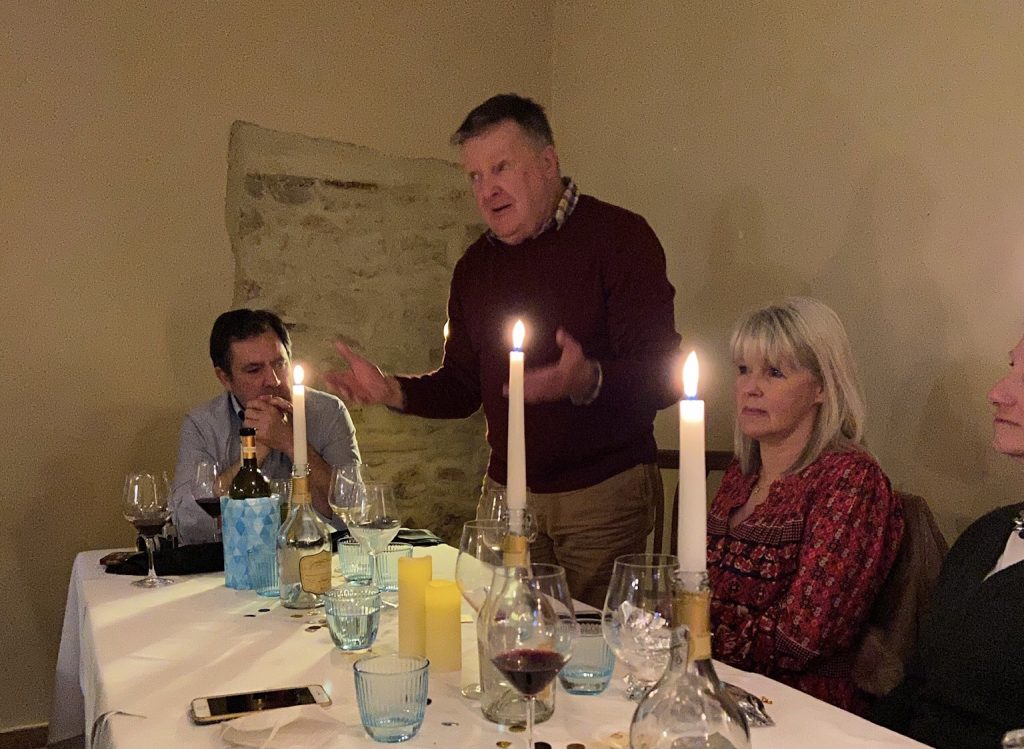 Finally, a small tribute to Archibald – Archie for short. One of the two restaurant dogs.