Short post – not much going on in Umbertide. One of the bars out in the piazza was closed this past week so it was quiet. The weather has been spectacular. One of the best Octobers I have seen here. The light has gotten that beautiful slant which makes the autumn so beautiful.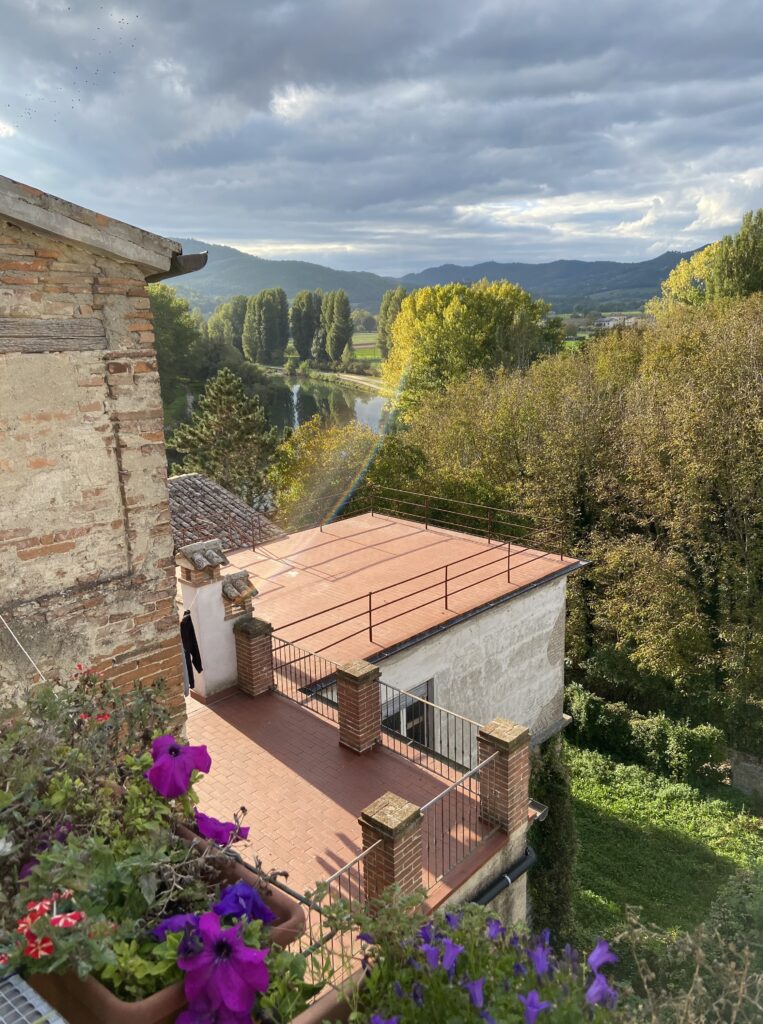 We went out to the market today. There were fresh porcini mushrooms so I had them for my lunch. Scrambled eggs with sautéed mushrooms.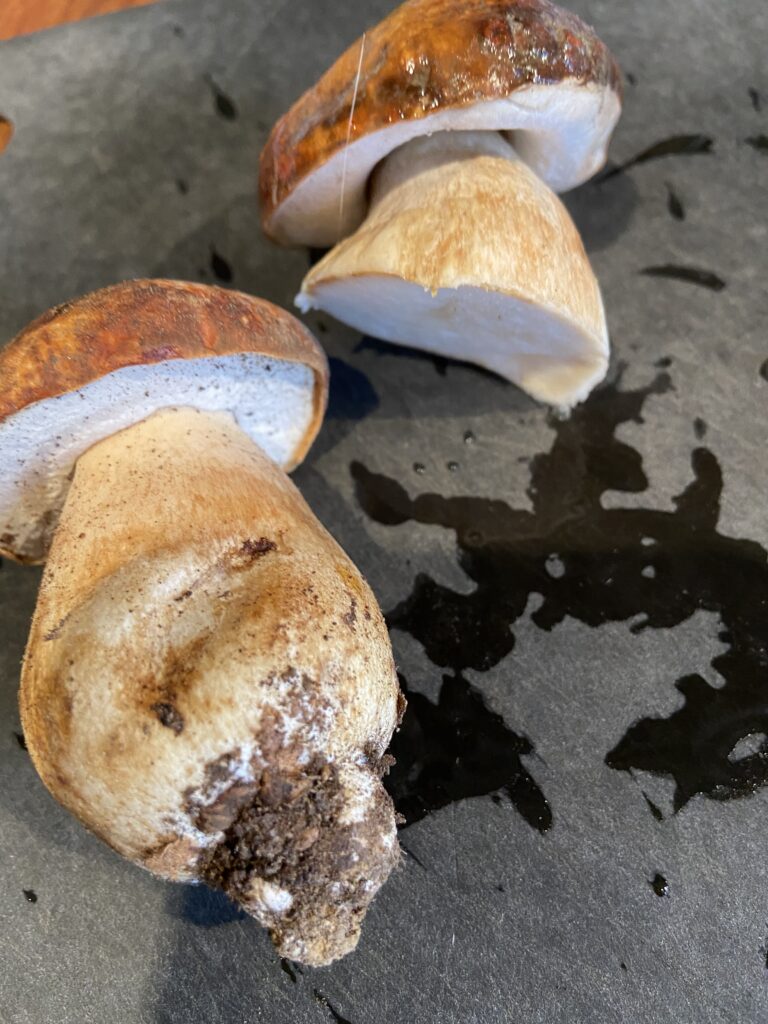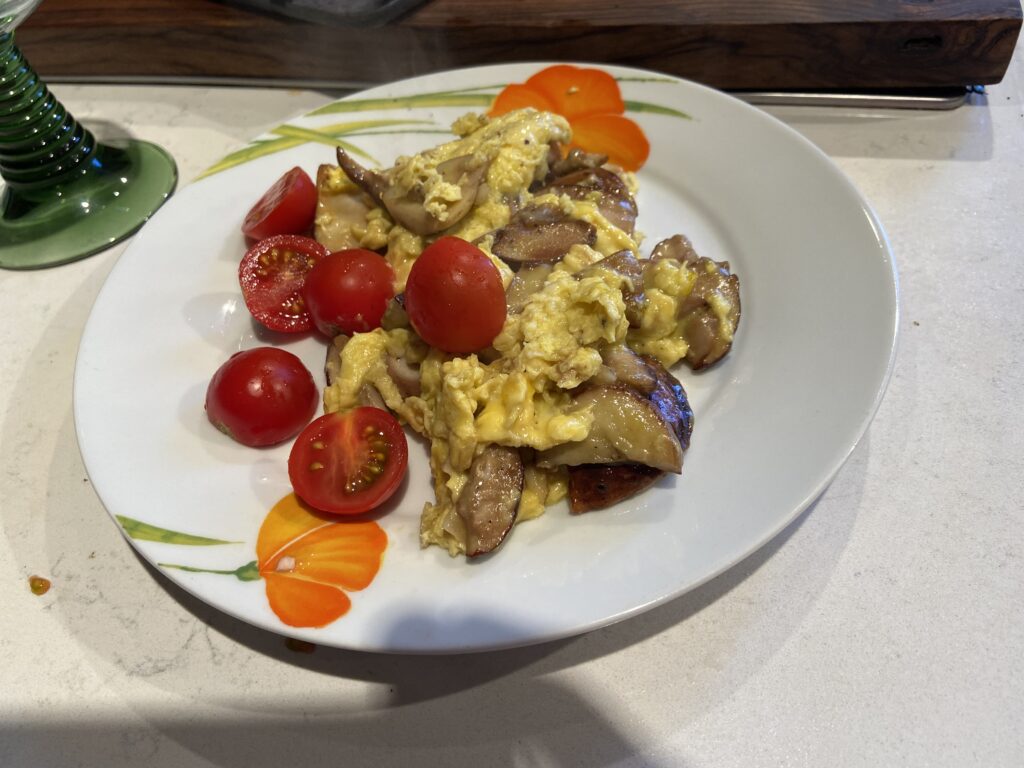 We have finished a number of the chores on our "to do" list. We still have a number of things to get done. We had our caldaia (heating system) inspected, mandated by law yearly. We still wait for the stufa (pellet stove) cleaner. We got our booster vaccines this week. We did some financial stuff. We need to buy a new light for our bathroom. And we need to see if we can get two screens replaced. This week we expect the gutter cleaners back to finish the job. I think they will build a scaffolding in the street to get to the top of the house. I assume they will need police permissions to block the street. I will report on the work as it continues.