Yesterday was a beautiful day! In fact, we have had a nice long run of beautiful September and October days. The Germans call it Goldener Oktober. We, in the US, call it Indian Summer. No matter what it is called…I am loving it!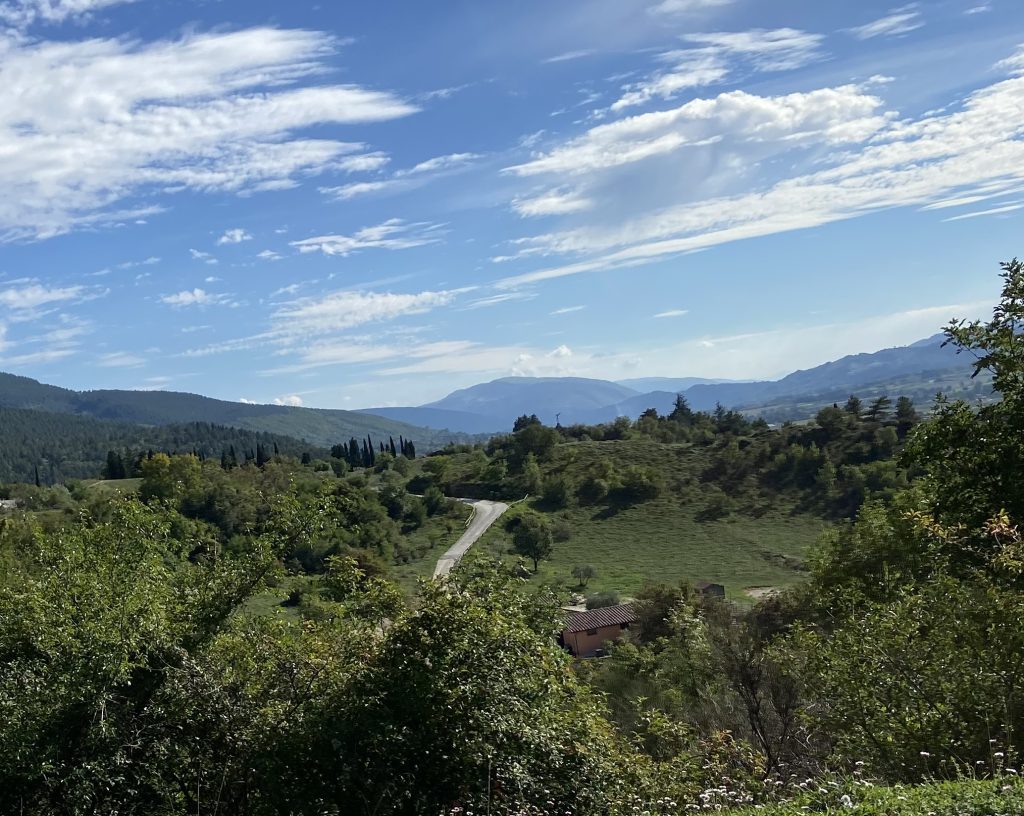 We had a planned lunch with our friend Doug who just moved here a few months ago. We were meeting in Gualdo Tadino, a town in eastern Umbria which lies on the slopes of the Apennine mountains. The really big ones that run from the top to the toe of Italy. I had not visited this valley. It runs north and south along the mountains from Foligno to Gubbio.
The restaurant is Terrazza di San Guido. It sits high above the town on the mountain. I would have thought it would take advantage of it's position to showcase the view. But it does not. It has an unpretentious interior dining room, and a few tables outside. The service was good. They have an unusual offering on the menu which I had not seen before. A whole section devoted to Crescia. It is a flat bread specialty of Umbria and Le Marche which they use to make sandwiches. I think it is the same as what I know as Torta al Testo.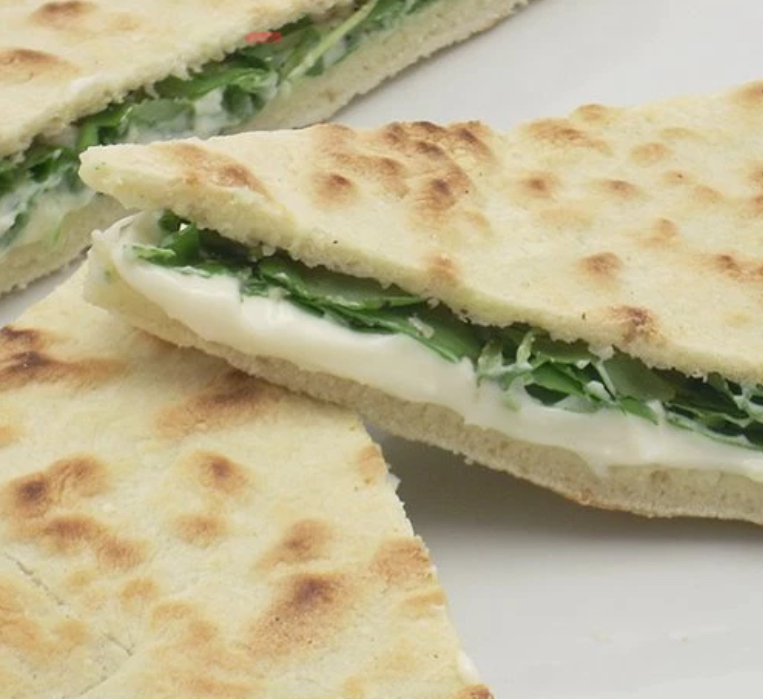 Doug ordered one as his starting course. It looked tasty. We also had a chance to sample the bread as they brought out bags of it, soft and warm. I had Caprese insalata to start and it was good. The October tomatoes were still decent. Then we had pasta, and Luther, ever the meat eater, got the mixed grill. Doug got the Tartuffi Lasagna — Lasagna with truffles. I got a taste and it was great. I ordered Cannelloni al Sugo di Carne. It was good…but not great. Here are pictures.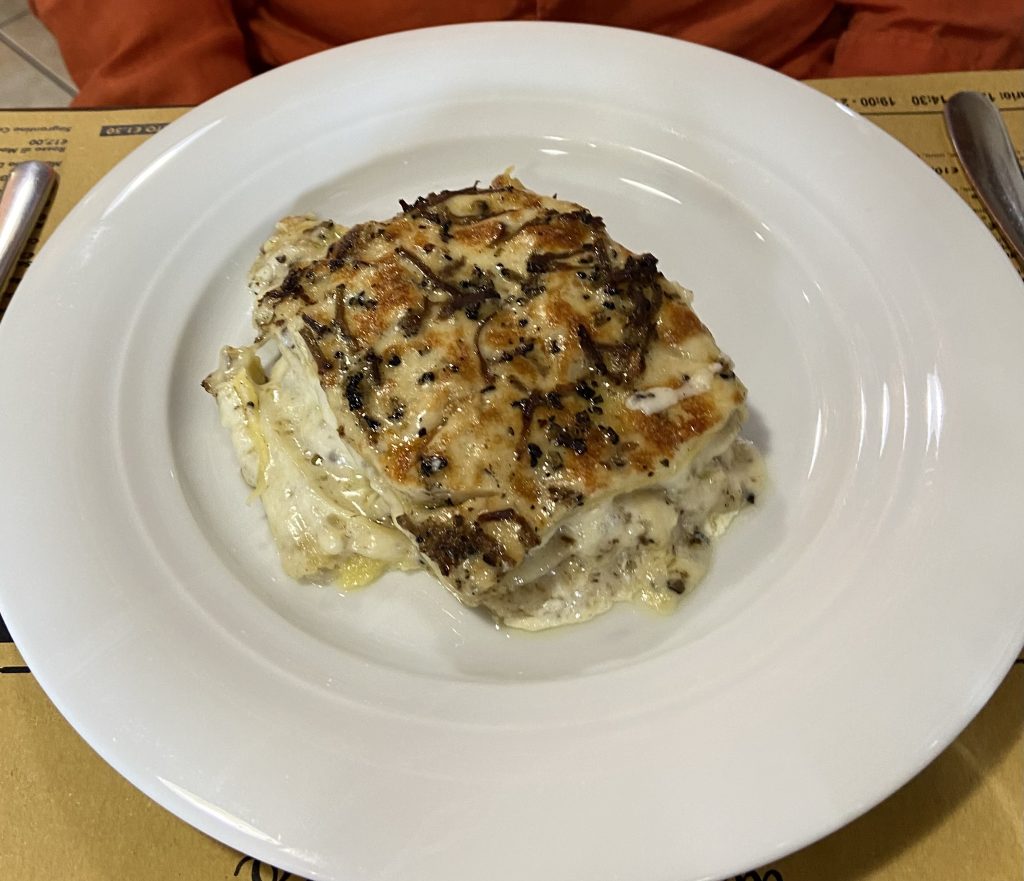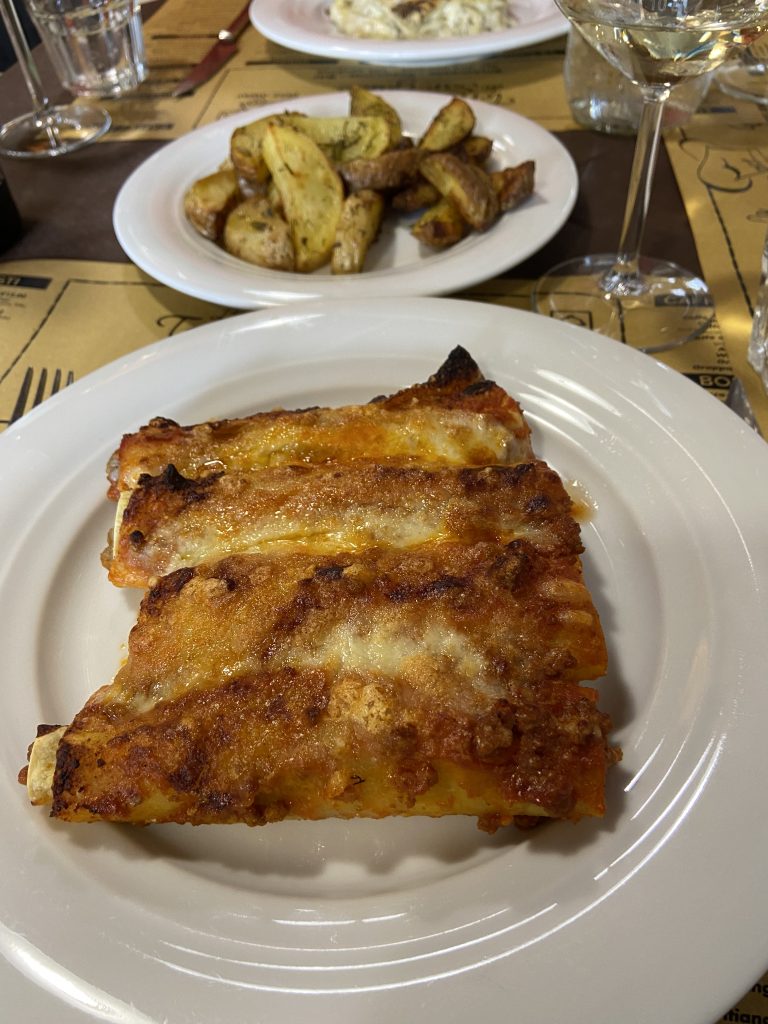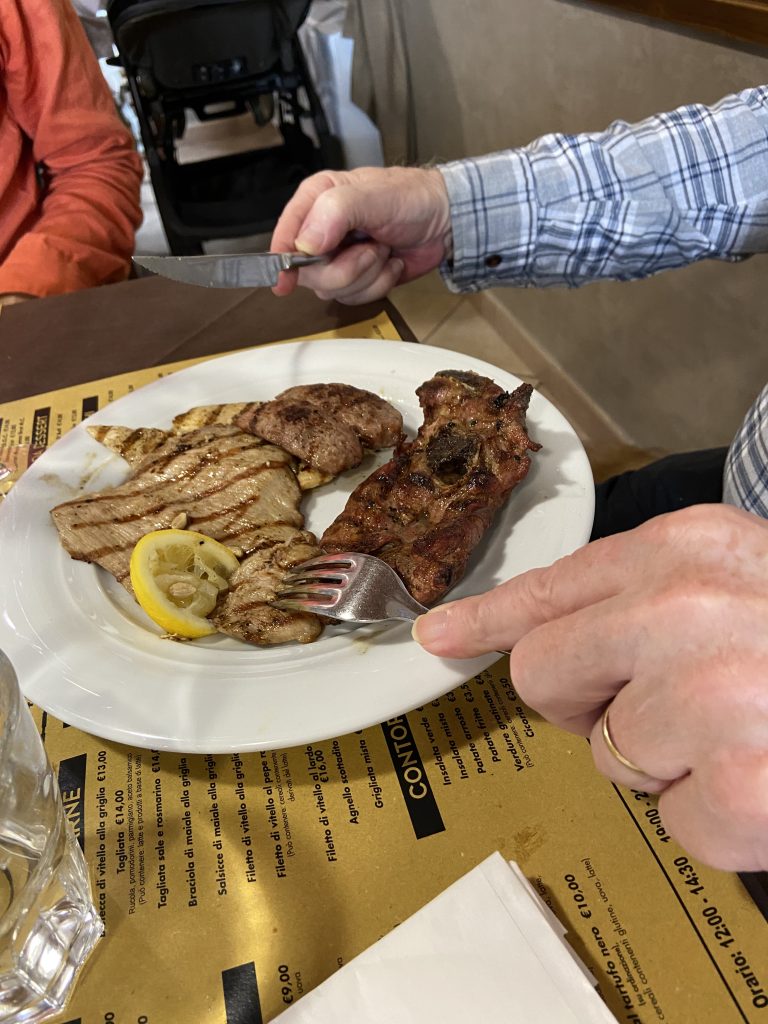 On the way home I took a couple of pictures of the bodacious day and the beautiful scenery.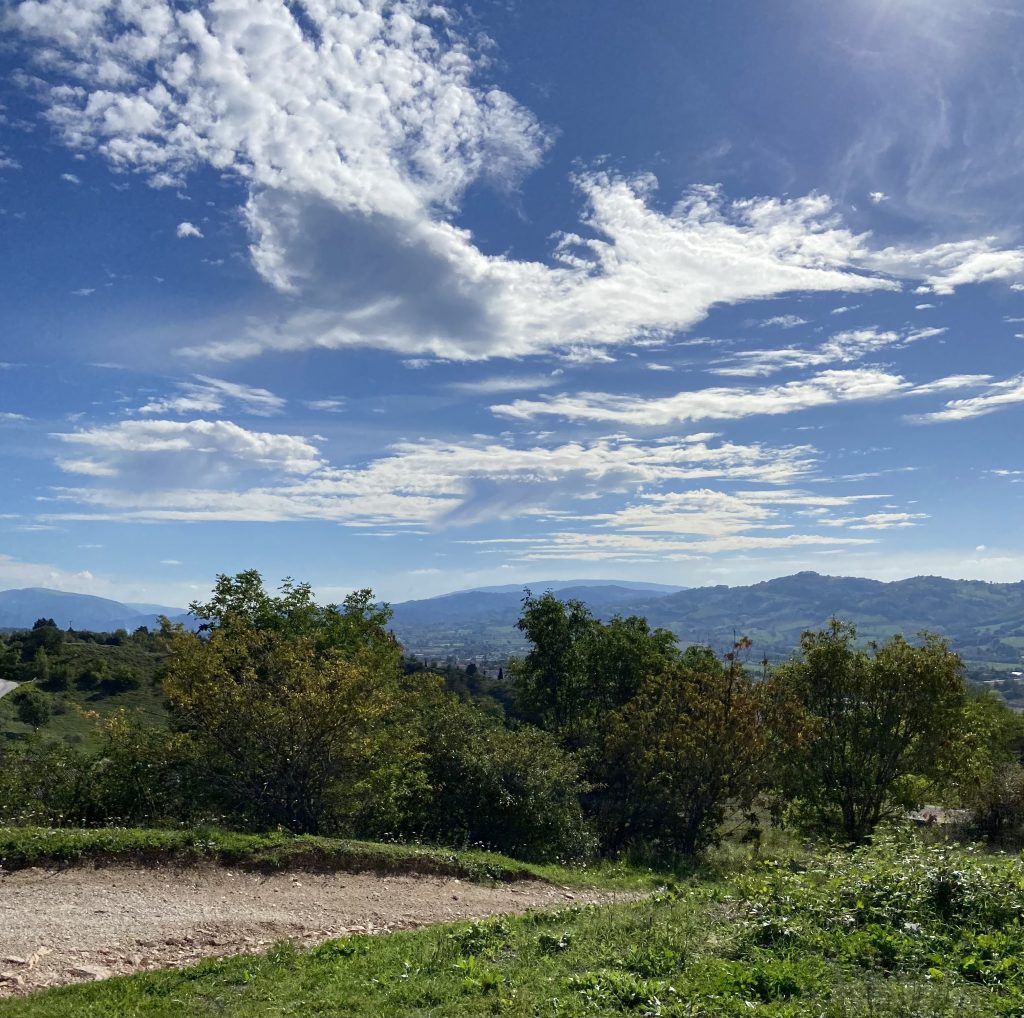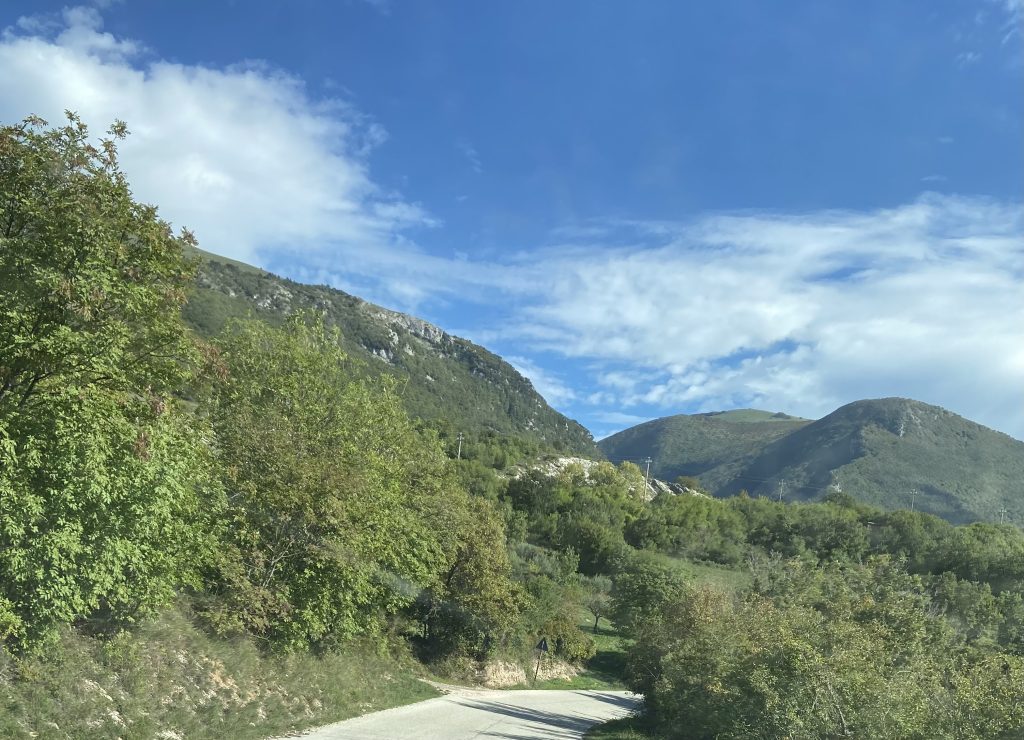 We will continue to enjoy this wonderful weather for as long as it continues. I am now seeing many pictures of the olive harvest which is just beginning here. Umbria is known for its oil. It is robust, grassy, and peppery in your throat. I am smitten with it. To me it is the best of all. Love the green green color of the new oil. Photo from my friend James Lupori.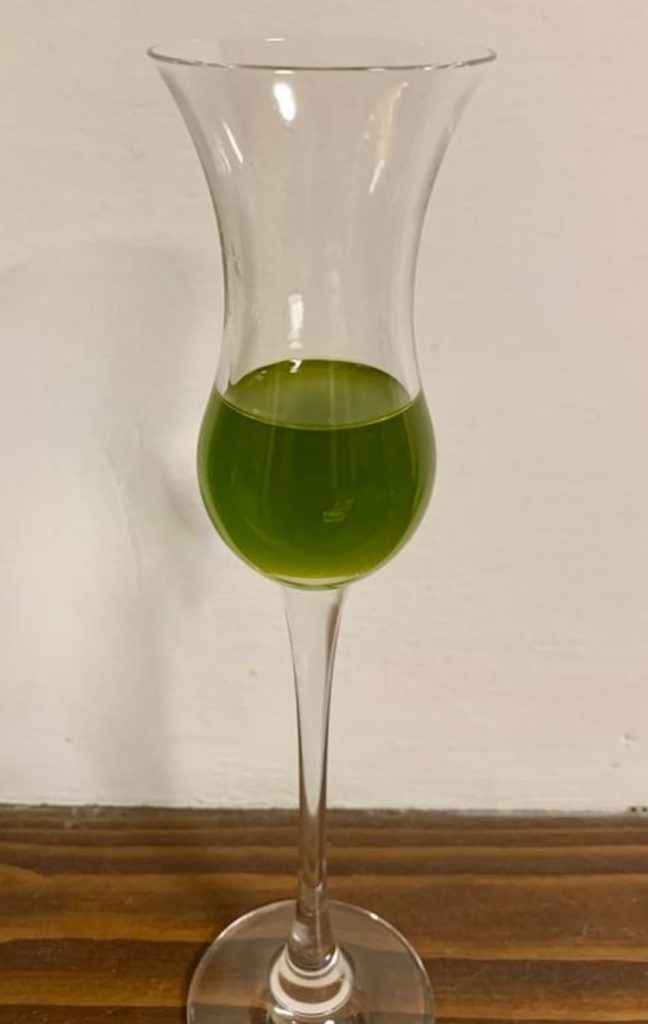 Buona domenica a tutti!