Before the Comune was closed for renovation, all the weddings happened right down below our house. I loved looking at the outfits and watching the festivities. Then it all ended as they closed the building. I missed them…but NOW! They are back. Today I took a few pictures of the wedding below. I love looking at the fashions. It took a little while to figure out who the bride was because she was wearing a denim jacket…Maybe she was cold…but forever after all her wedding photos will show her in her fashionable denim jacket. If you want to see other weddings, including our first same sex wedding, the bride who wore orange because she was a Vespa club member, and the one in the bright red stilettos put weddings in the search field on the right.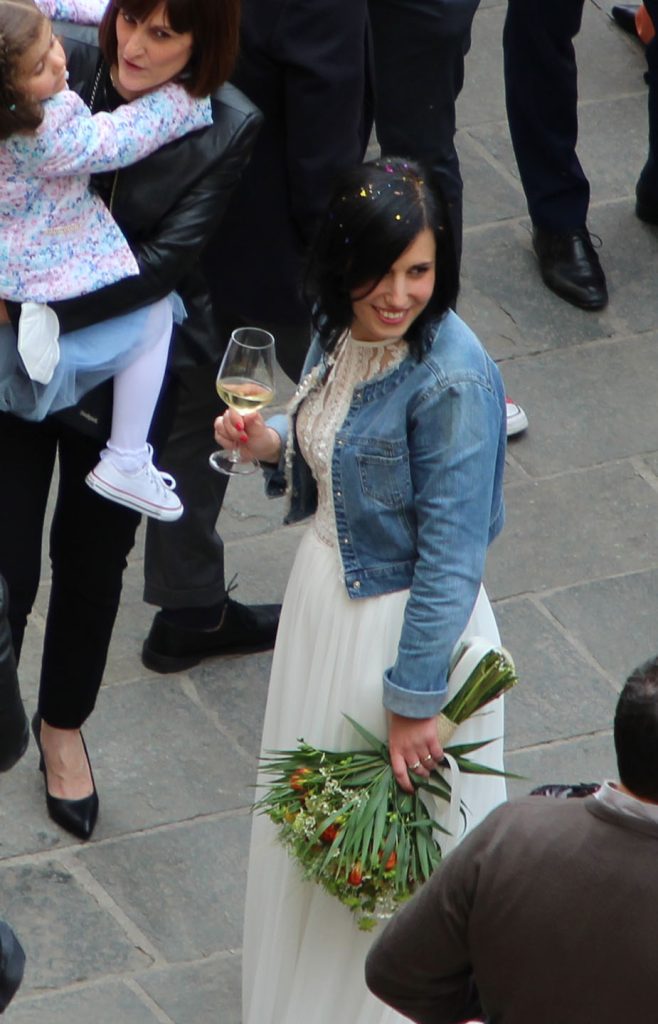 And now for the groom. Man-bun and beautifully tailored slim-cut suit. And the shoes! Yes, brilliant white tennis shoes…no socks. It is the fashion here. Tennis shoes, trainers and other casual shoes. Note the red high-tops in this picture below. The happy couple refused to face my direction…sorry!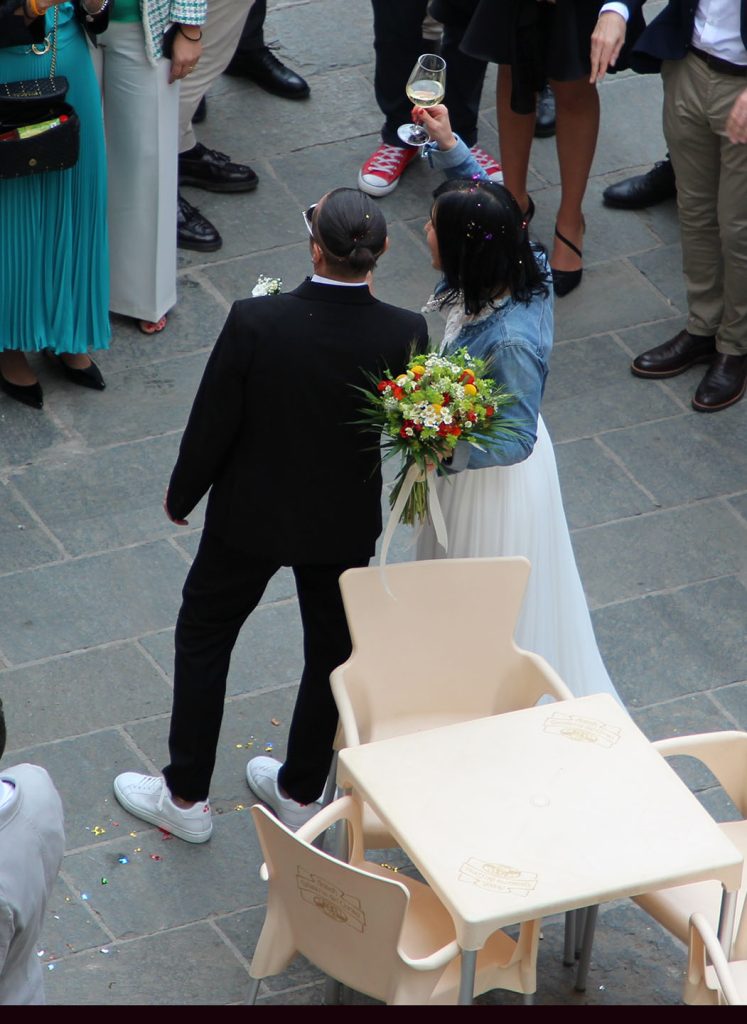 I love this one. The little girls in their fancy outfits throwing rose petals at the groom.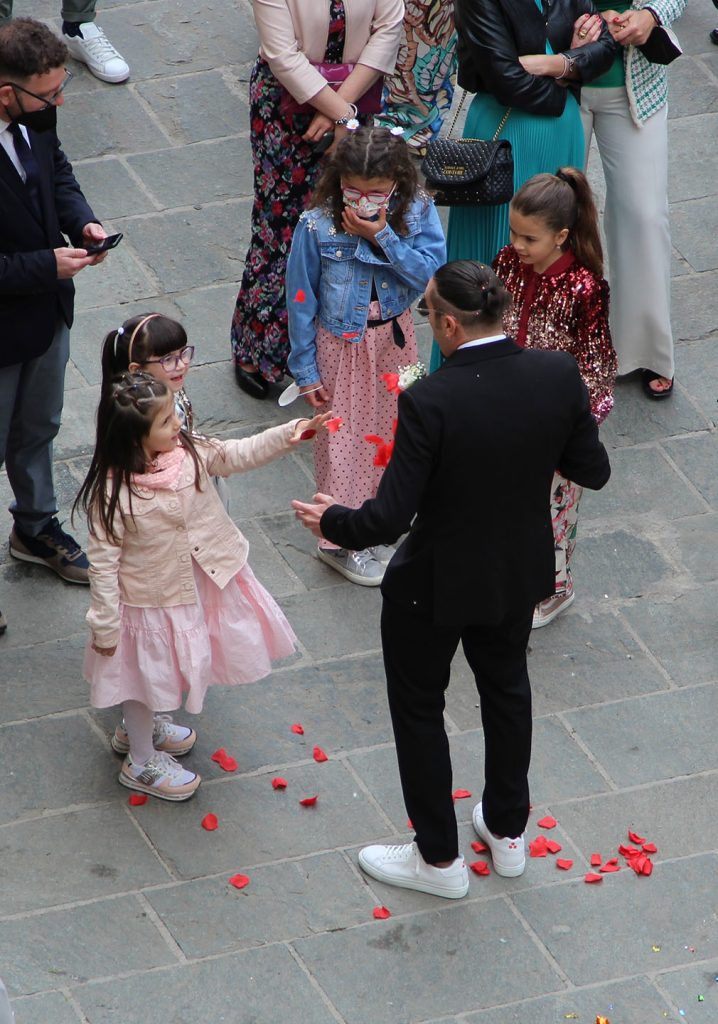 I am happy to say…the double kiss is back! During Covid I was afraid it was gone forever.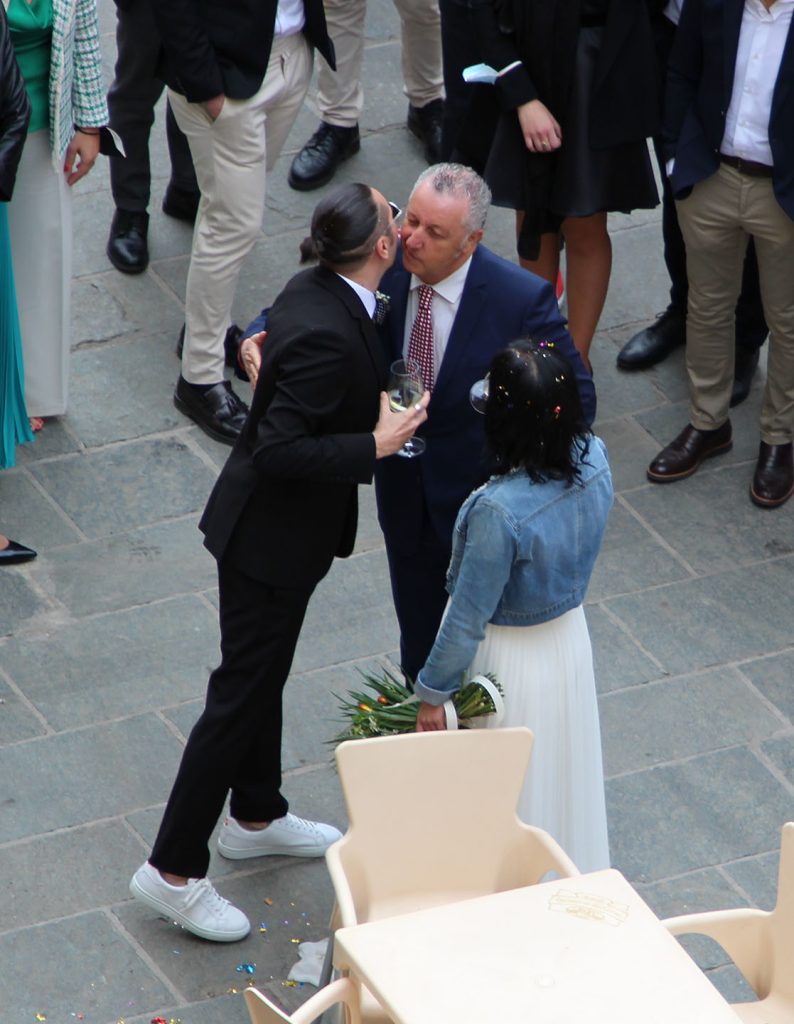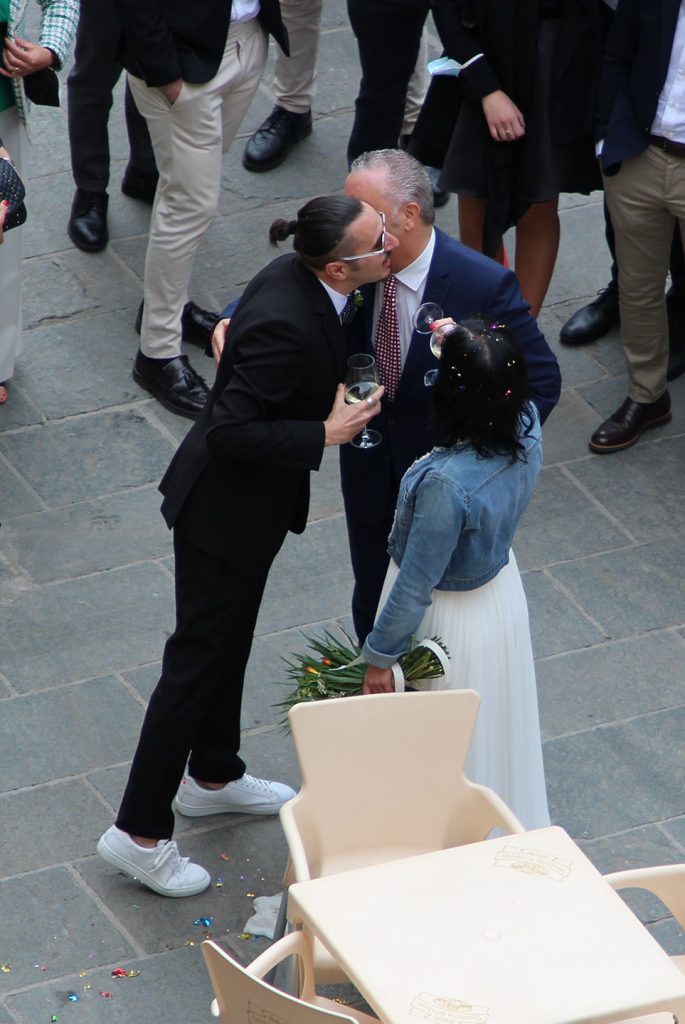 A little fun on this Saturday. 😁