Yesterday was the day Bastianelli was going to deliver my furniture. And furniture for the buyers of our old apartment. I have been waiting for this so I could finally put away some stuff.
Here are my new table and chairs for upstairs. I think it is very pretty, rustic with a nice patina. It easily seats six. It has a drawer and is pegged. I don't know it's age. I picked out similar but different chairs. All have a rush seat. Then fate struck, someone offered up two chairs with rush seats free on the Umbrialiens Facebook group. She lives in Montone and kindly brought them to me. They will work fine with the others.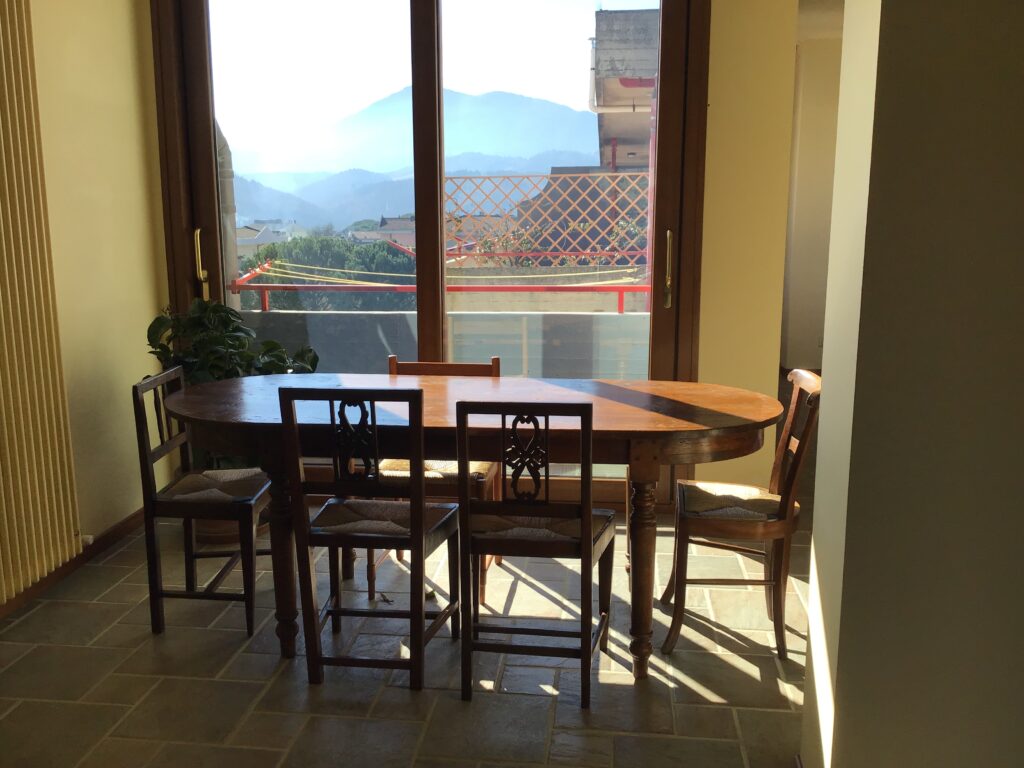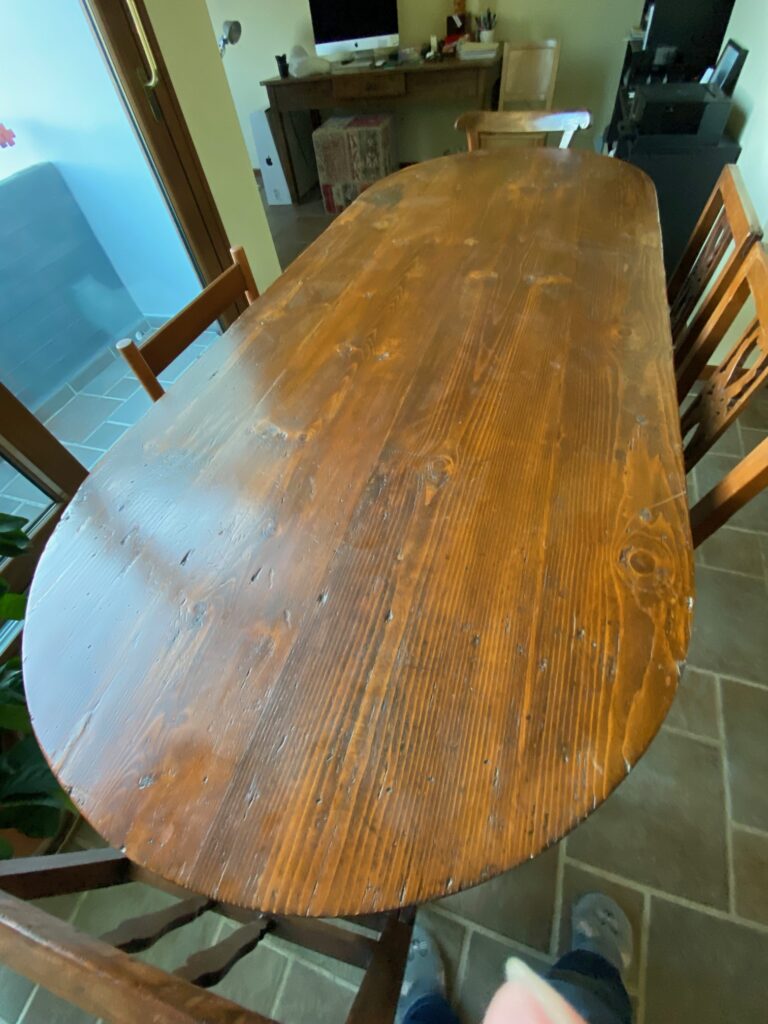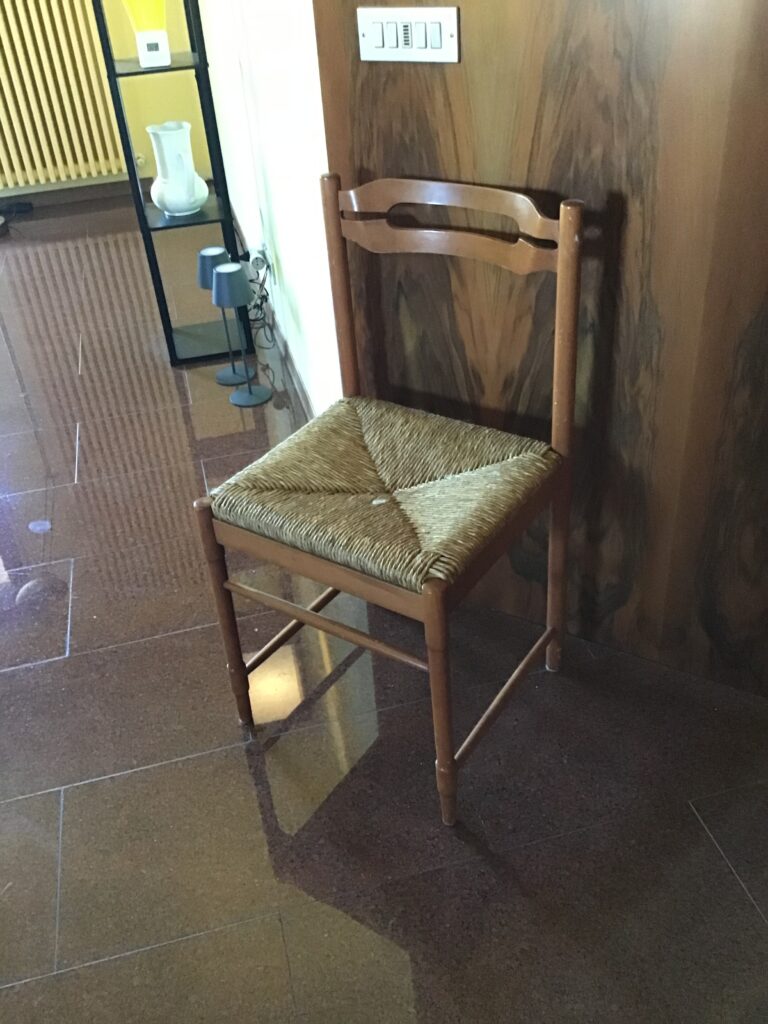 Here are pictures of the other items I got.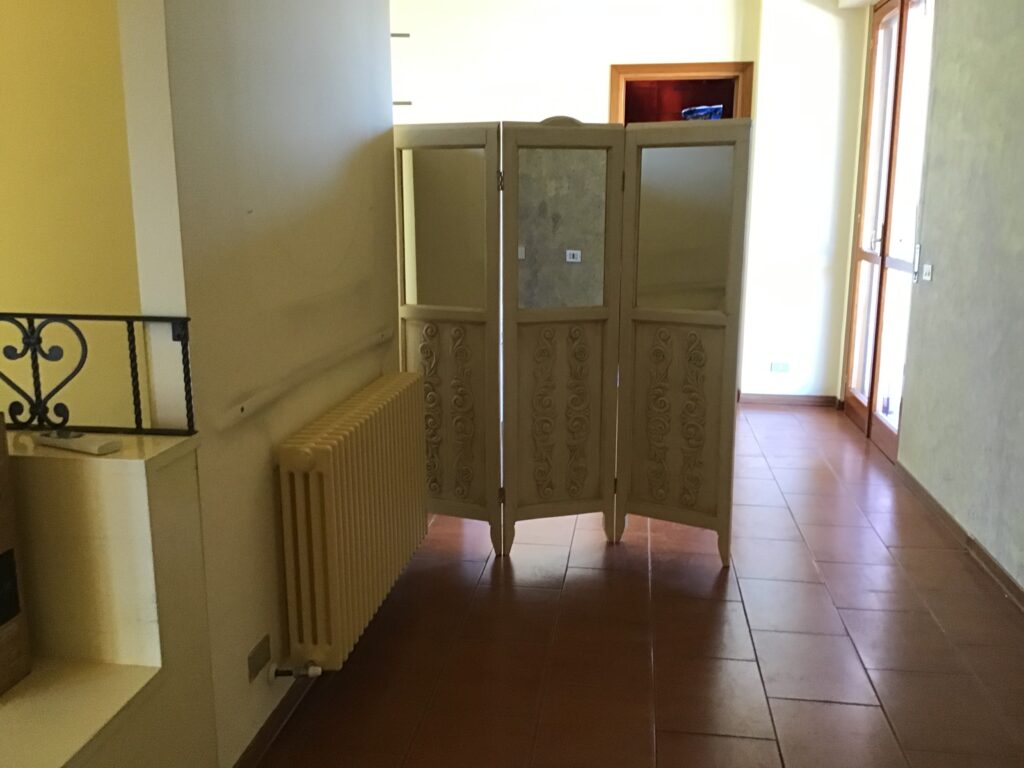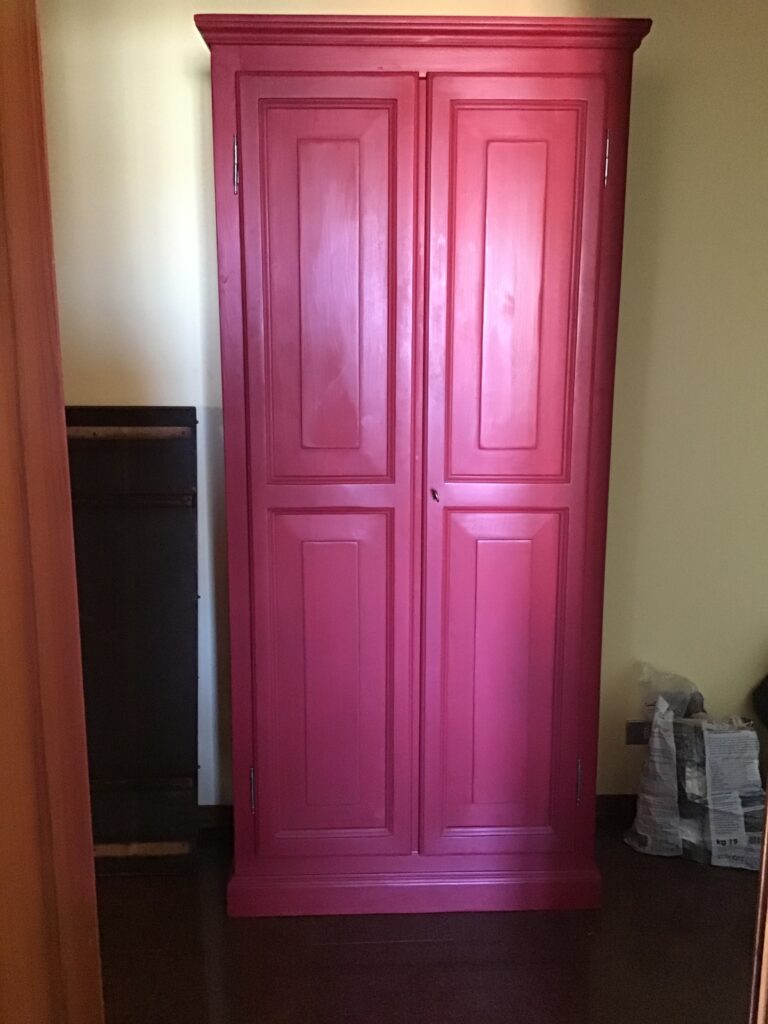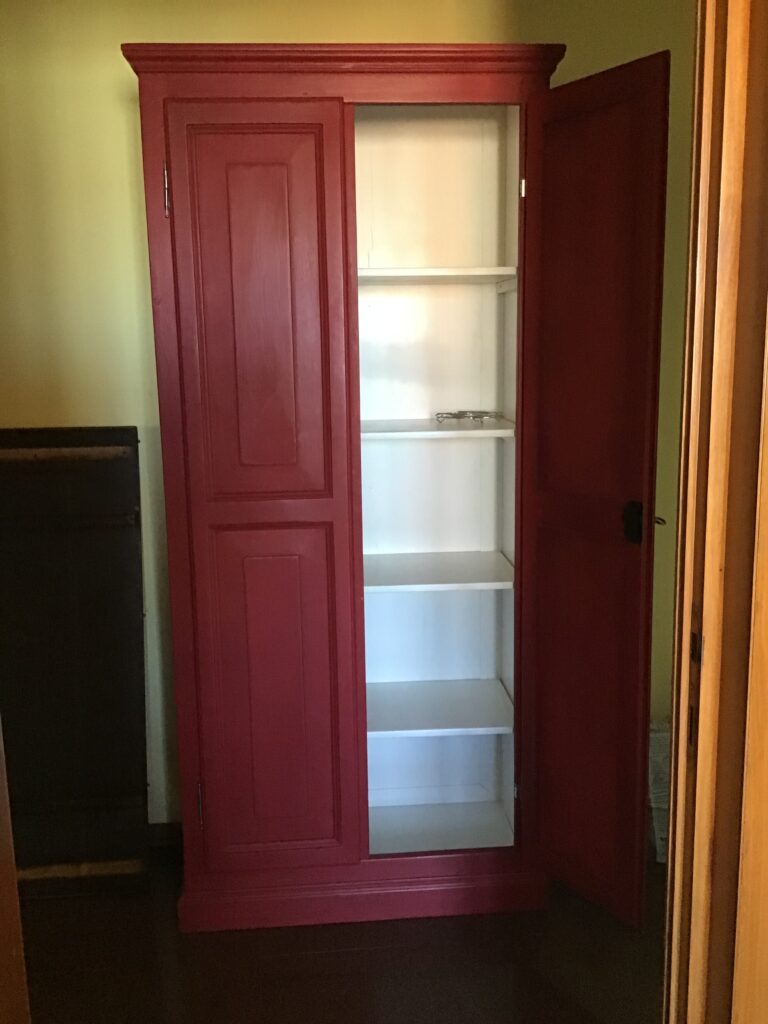 The above cabinet is right outside the now, non-existent kitchen. They asked what color I wanted and after a little thought I said a wine red color. Well, this is slightly brighter but I do actually LOVE it. The top photo makes it look pink, but it is not. The bottom one is more representative. The inside is clean white. Ready for all the pots and pans.
Below is another wardrobe that I picked out. They asked me what color and I thought it would be a crime to paint it so I said – wood. I want it wood. And I do think it is lovely. It will hold all my Deruta ceramics and bowls, dishes and things I don't use everyday.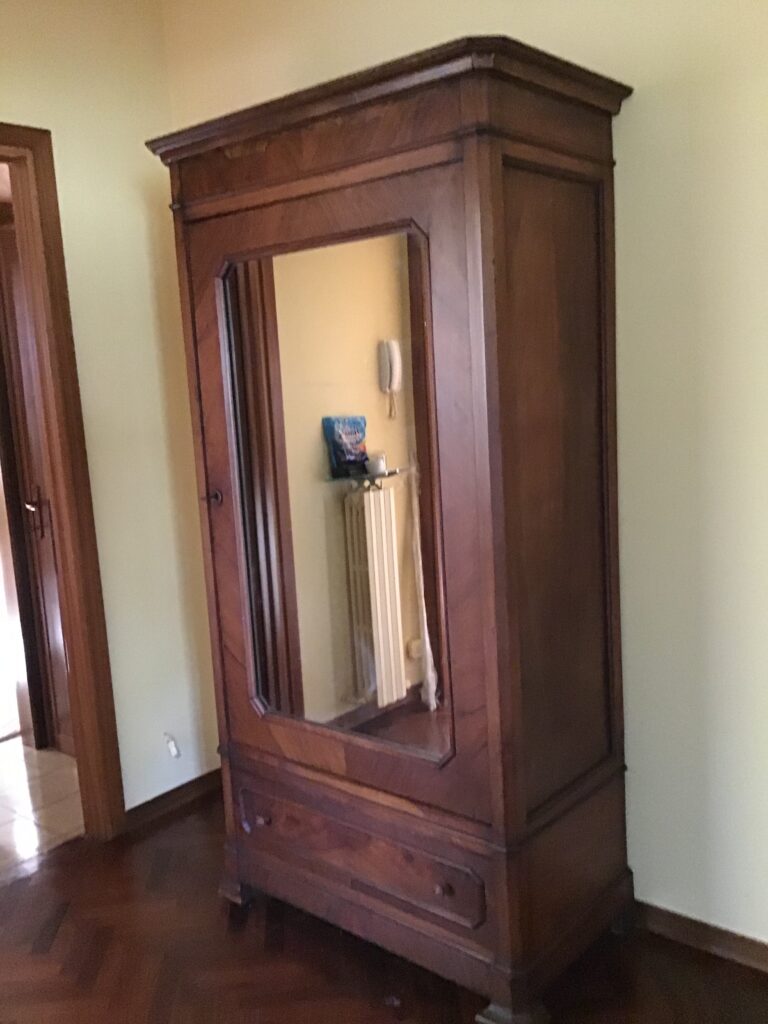 Next, I am excited to order some rugs. For under the new table, in my office, in both bedrooms and a runner for the hall. That will make it feel more homey. We switched around the carpets in the living area because the big orange one was too close to where the stufa goes and also impeded a door to the balcony. What a job for two old people! But we did it! High fives!
The chimney sweep came today. Now we are ready for stufa delivery. The next big ticket items are a sofa for upstairs, a table and chairs for outside, and a sofa for outside. Maybe next week we will go on a buying spree! Except for the spending of the money, it will be fun!
Finally last night I made another pretty good instant pot dish. Chicken stew. Very yummy. No pictures. Sorry! I cannot WAIT to get my kitchen! The instant pot is helping us to eat in, but it is difficult in limited space with no sink no matter what.