139,422 positives in Italy. Up 2.4%. 17,669 deaths.
1,289 positives in Umbria. Up 2%. 50 deaths total.
Still dropping.
419,975 cases in the US. 14,262 deaths.
~~~~~~
I am sad. We ordered wine from our friend and Enoteca Wine Club owner, (formerly a restaurant, before this pandemic), Patrick. He drops the wine at our house. He told Luther he thinks he will be shutting down his business. He can't afford to stay closed until June, which is best case scenario right now. He just can't survive by selling wine. I have such good memories of many lunches and wine tasting dinners there. I would hate to see it end. I fear for our friends who own places, and I am sad for our town. And all the towns everywhere… To lose all these places is discouraging to say the least.
~~~~~~~~~
But on the better news side, Corriere della Sera had more information on the transition. Of course nothing is set yet but here's what they are thinking about.
April 14 is the day after Easter and called Pasquetta here. It has always been a big holiday…Easter is past and Lent is done and it's time to party. Traditionally with a picnic outside. Anyway, April 13 was the time for the government to reassess our situation here. They are thinking of letting some stores and businesses open on April 15. Things like pasticceria, clothing shops, stationary stores, farm stores, gift shops were mentioned as allowed to open. One customer at a time.
Then on May 4 they talked of the Italian government reassessing by region the restriction rules. I would hope, a region like Umbria, would be more able to allow more movement since we have few cases per capita.
Finally, on May 18 they will assess the situation in each region and will consider softening the travel restrictions based on level of infection in each region. The areas hardest hit, with the most immunities, and those which had less infection overall will be the most likely to begin to have relaxation of the rules. This may allow people to begin to travel outside their comunes. Sadly, there is no mention of when Bars and Restaurants will be allowed to reopen.😢
How will it be enforced? Who knows! But anyway. These are the milestones as they stand today.
~~~~~~
Dinner last night was Chicken with Slow Roasted Lemons and Capers. It was quite good. It took some time to roast the lemons but hey! I got nothin' but time! I served it with rice and green beans…I put the recipe under the recipe tab in the main menu.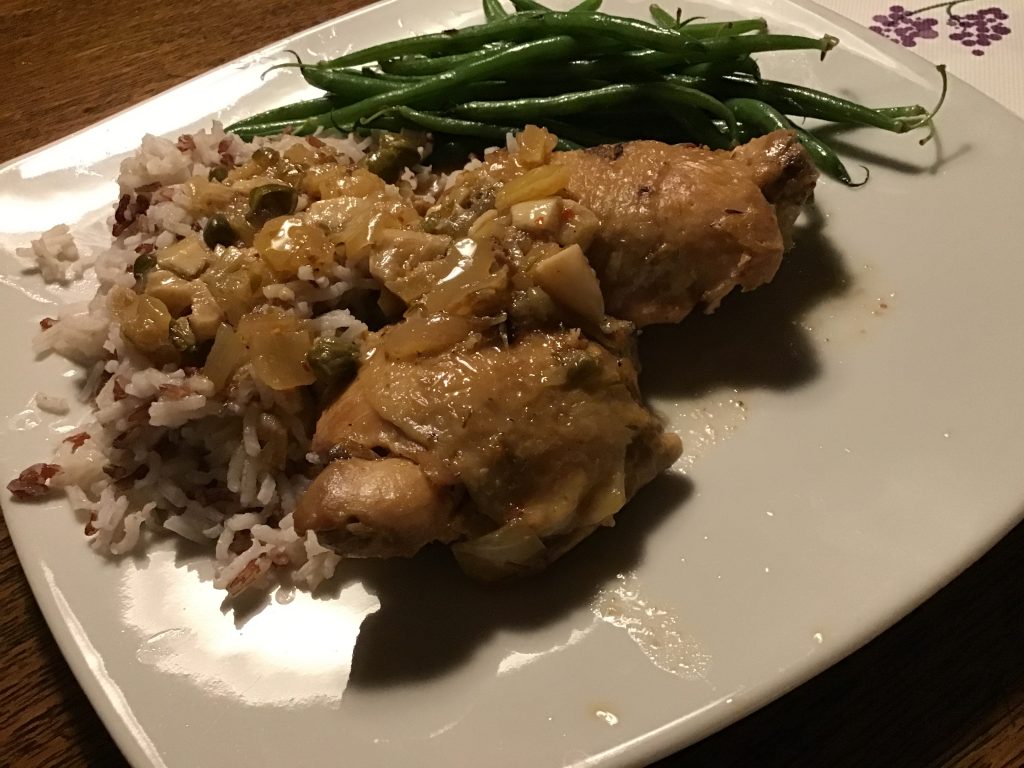 I had my kitchen door open to the terrace. It is just so pretty out there at the moment. The terrace is messy but I liked how it looked. Temperatures are hitting around 70 now.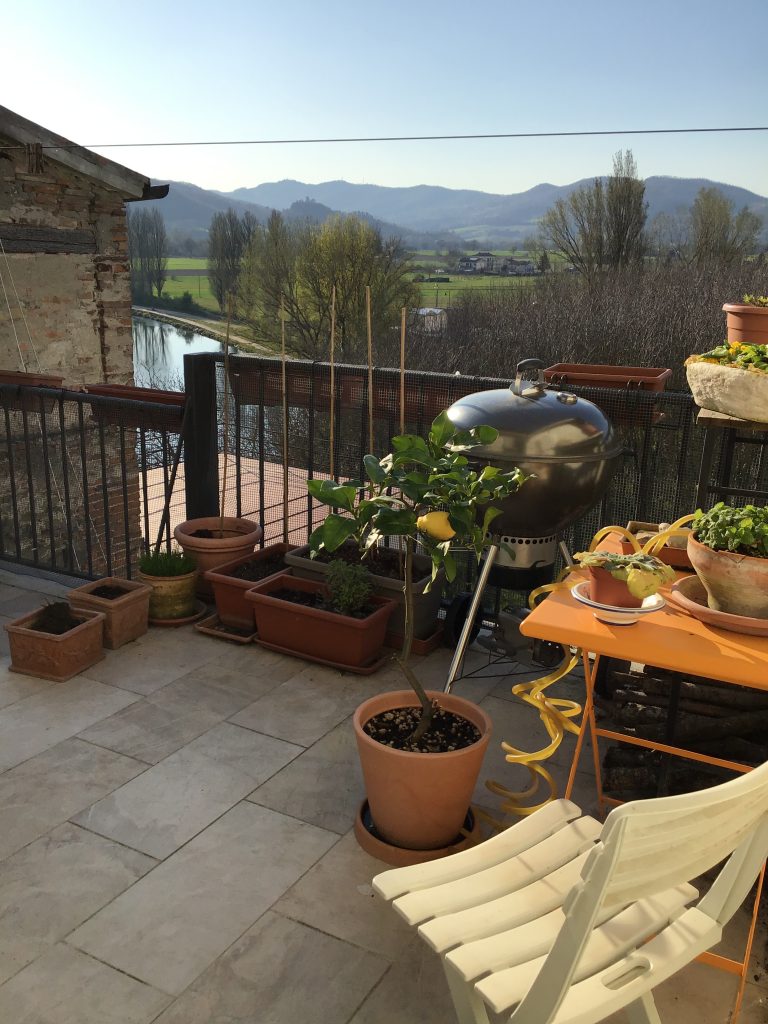 Jill said things up on the mountain where they live are really starting to burst. She sent several pictures but this one was my favorite.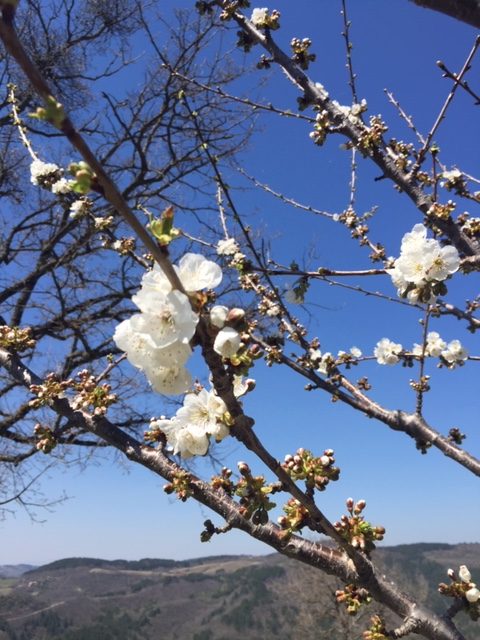 ~~~~~~~~
Ciao for now! Stay safe, don't let down your guard. 🌈 Andrà tutto bene…