229,858 positives in Italy. Up 0.2% – 32,785 total deaths since beginning of the outbreak.
There are 1,430 positive cases in Umbria. 75 total deaths.
1,643,499 cases in the US – 97,722 deaths.
~~~~~~~
Lunedì –  Memorial Day in the USA. It is a beautiful day here in Umbria. No clouds in sight. A bit cool but I like that. 
~~~~~~
In honor of today, here is a picture of the Florence American Cemetery. Covering 70 acres on the outskirts of Florence, there are 4,401 military dead buried on the grounds. Most of them died in the fighting after the capture of Rome in June 1944. According to the Cemetery and Memorial's website, those buried here make up an astonishing 39 percent of the fallen Fifth Army members originally buried between Rome and the Alps. In addition to the tombstones, visitors can also contemplate the 1,409 names inscribed on the Tablets of the Missing. Whenever a solider is recovered or identified, a bronze rosette is added to their name. I must add this to my list of "must visit" in Italy.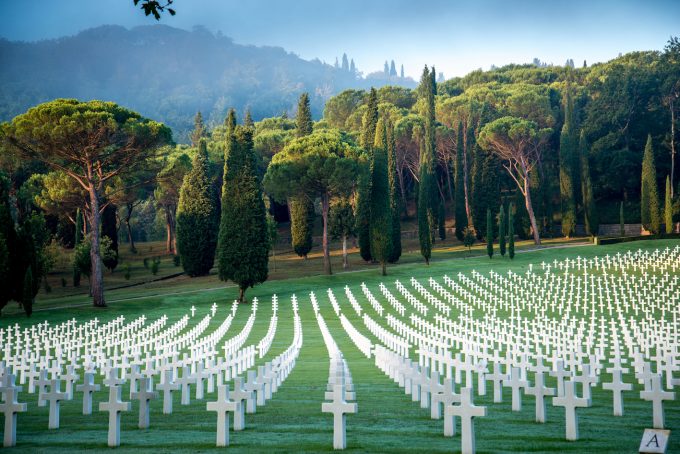 ~~~~~~~~
Last night I decided on a real American springtime dinner. I fried chicken (!) and I had some beautiful small new potatoes and our first spring peas. Simple and perfect. The potatoes had hardly any skin, it was so thin as to be non existent. Luther shelled the peas. I just made both the potatoes and the peas simply served with butter. I love spring with these super fresh local veggies .
~~~~~~~
From my "cousin" Tom and Carole's beautiful Feriano.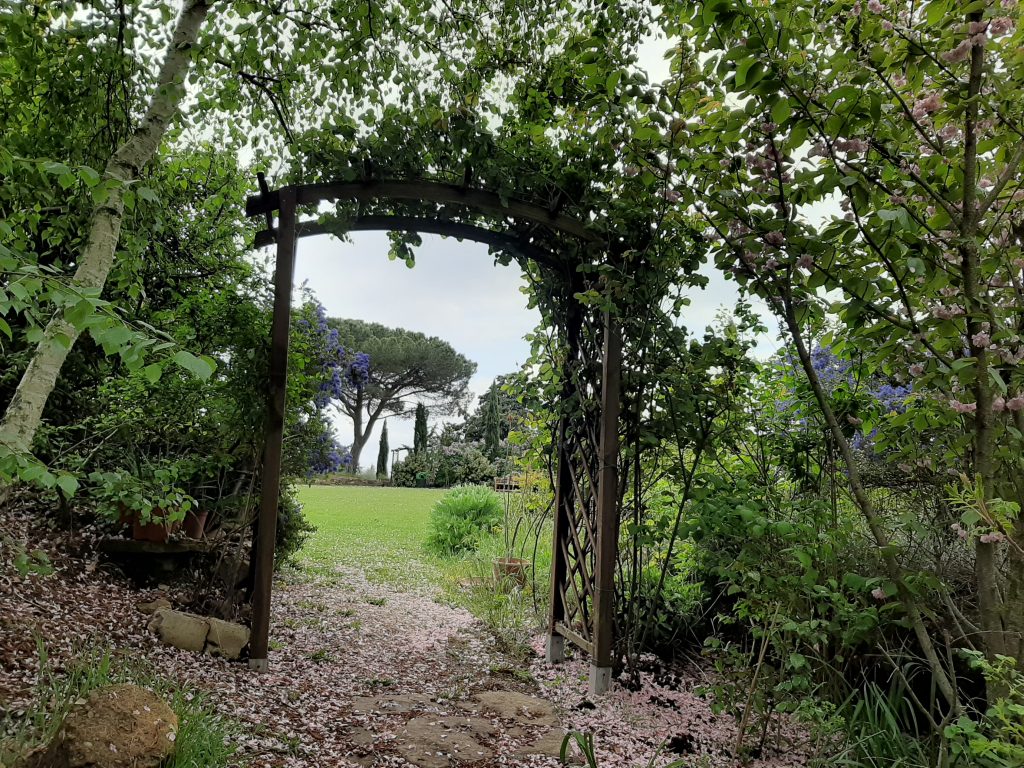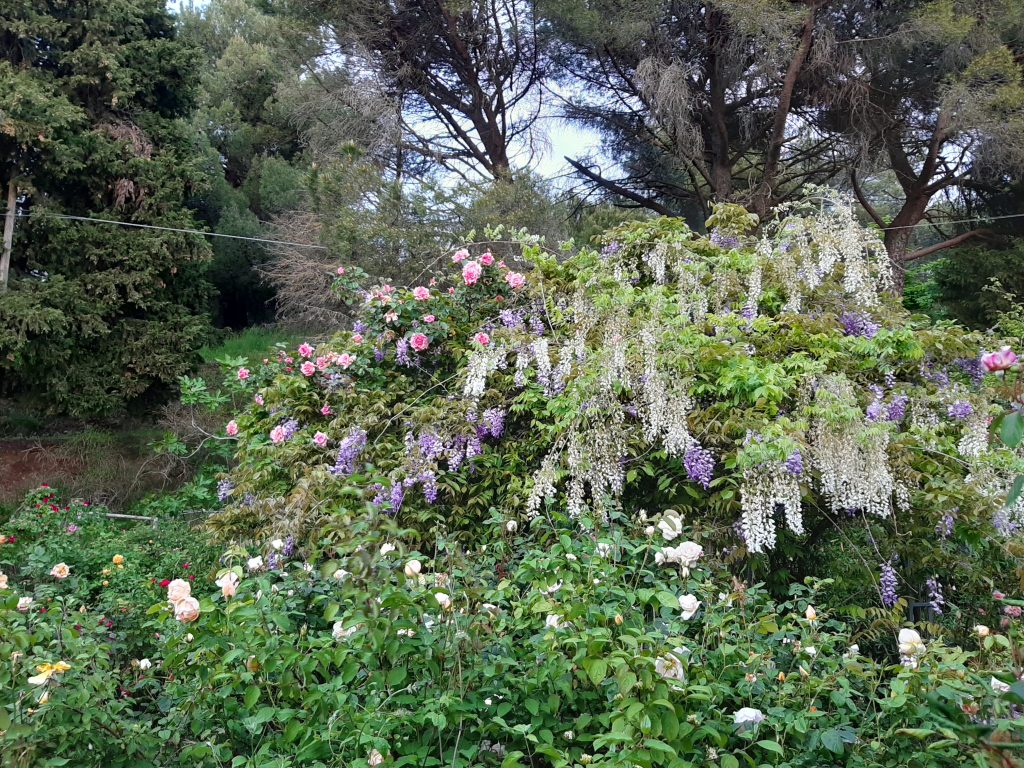 ~~~~~
Enjoy Memorial Day. Remembering today.🌈