Links to trip parts
Part 1. Amsterdam
Part 2. Stuck in Amsterdam
Part 3. Rouen France
Part 4. Le Havre and Honfleur
Part 5. Caen and the D-day beaches
Part 6. St Malo
Part 7. Lorient
Part 8. La Rochelle
Part 9. Bordeaux
Monday 28 August
Docked at about 10am this morning. Cool with partly cloudy skies. Le Havre is the second largest port in France. Harbor art.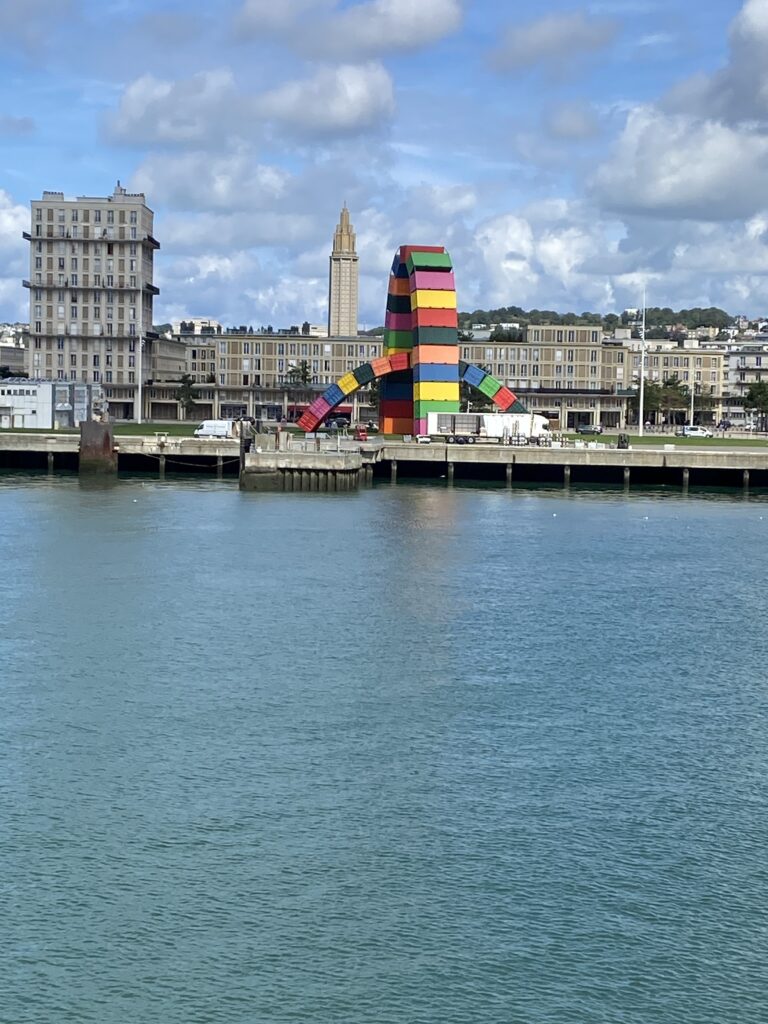 We had arranged a tour of Honfleur, a very ancient seaside town. I had been there thirty years ago. It is busier, but otherwise the same. The coach was comfy and our guide very nice and informative. We walked into town and around the tiny streets and along the shops which were along the waterfront. We admired the half timbered buildings. And the ones built all of slate to protect from the salt air. Then we walked up to the very cool church which was built by shipbuilders. The roof inside looks like the upside down keel of a boat. The bell tower was built a distance from the church. Since both are all wood they figured if one caught fire, the other had a chance of surviving. Here are my pictures.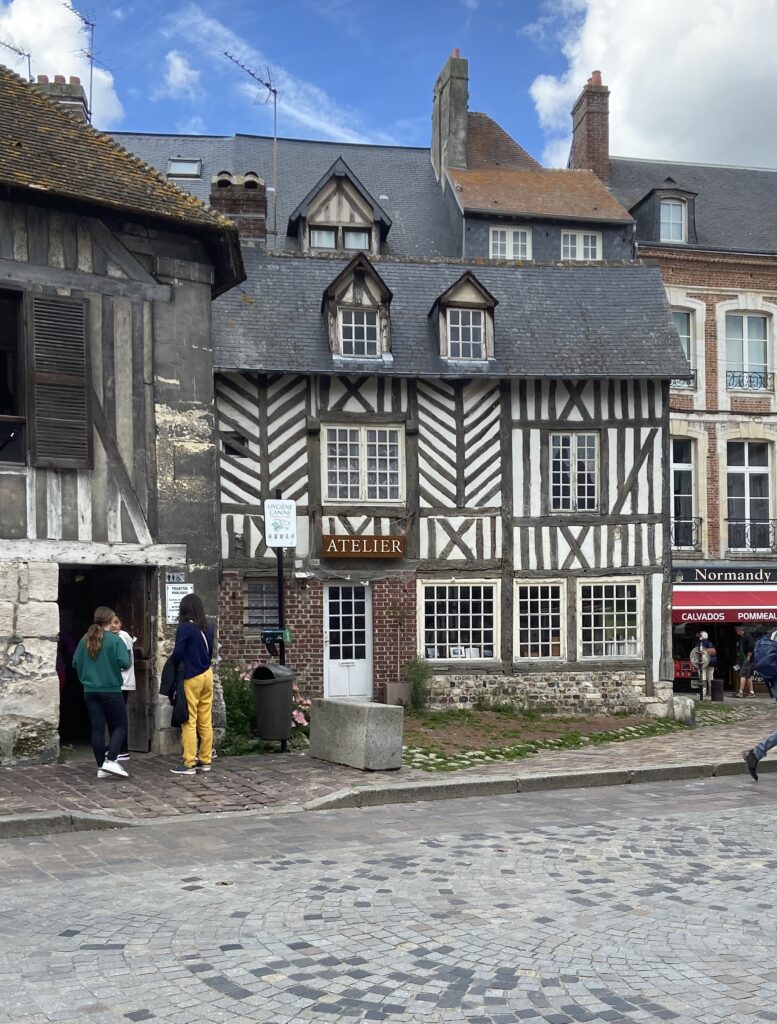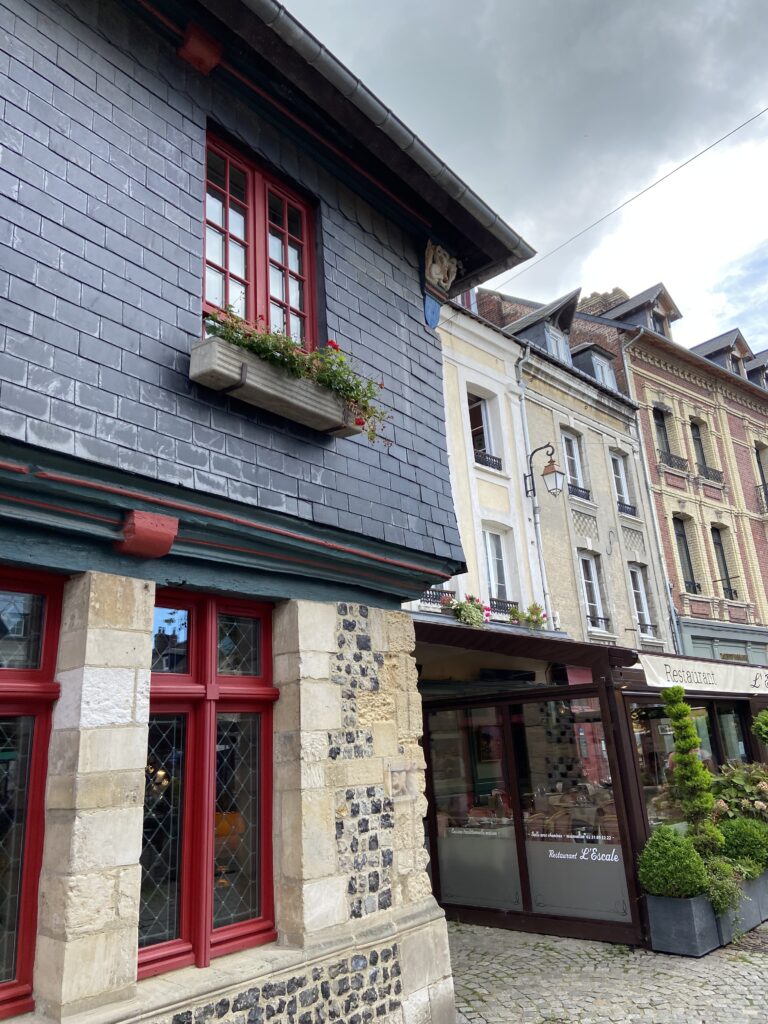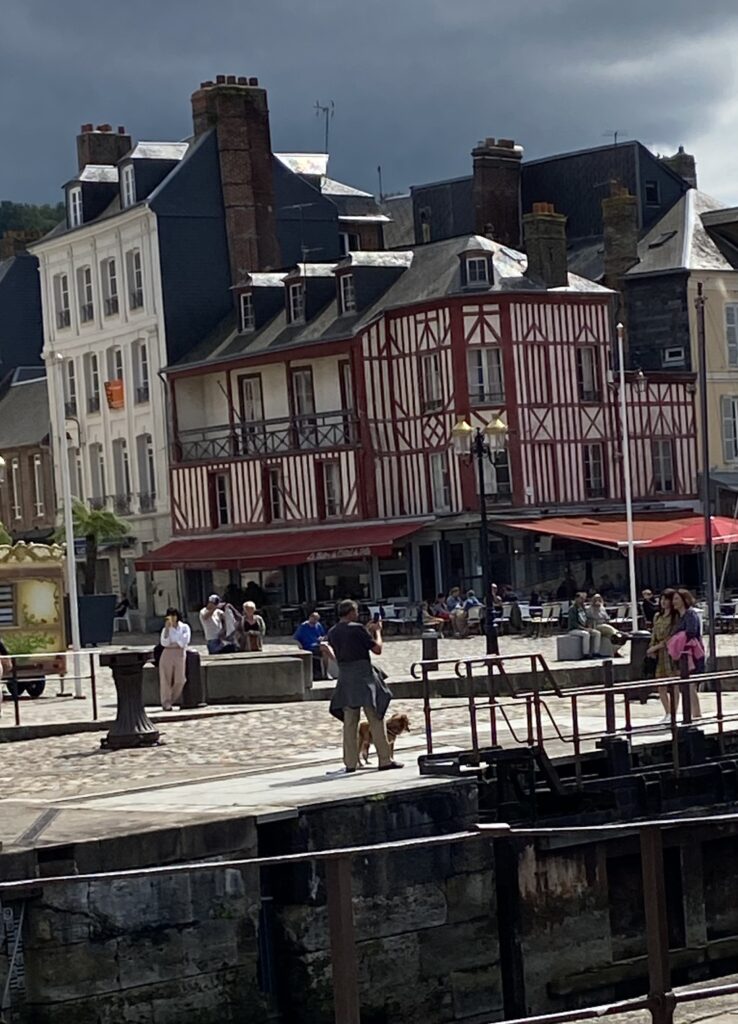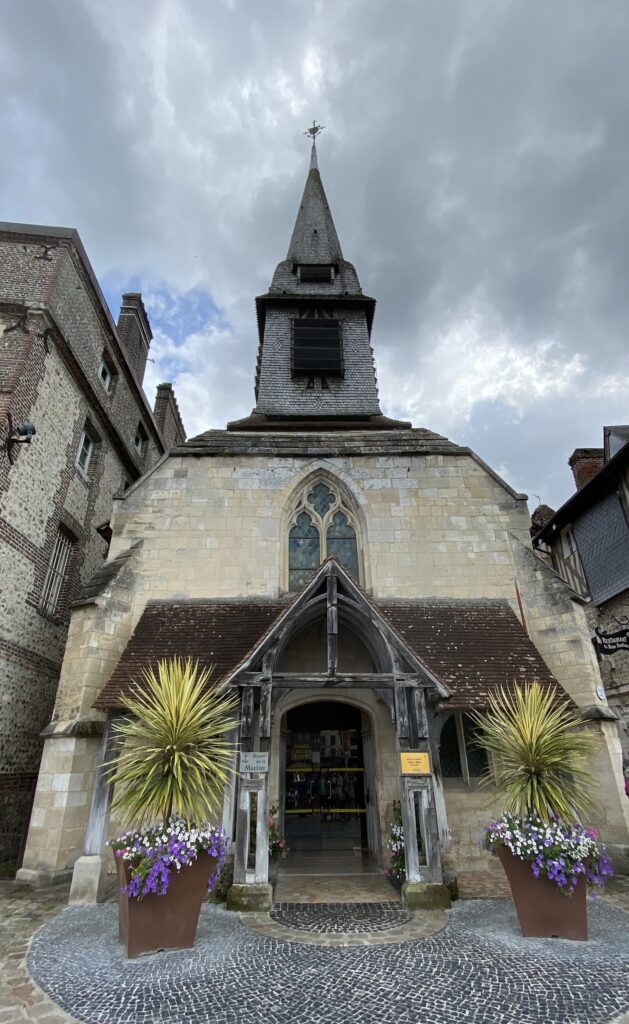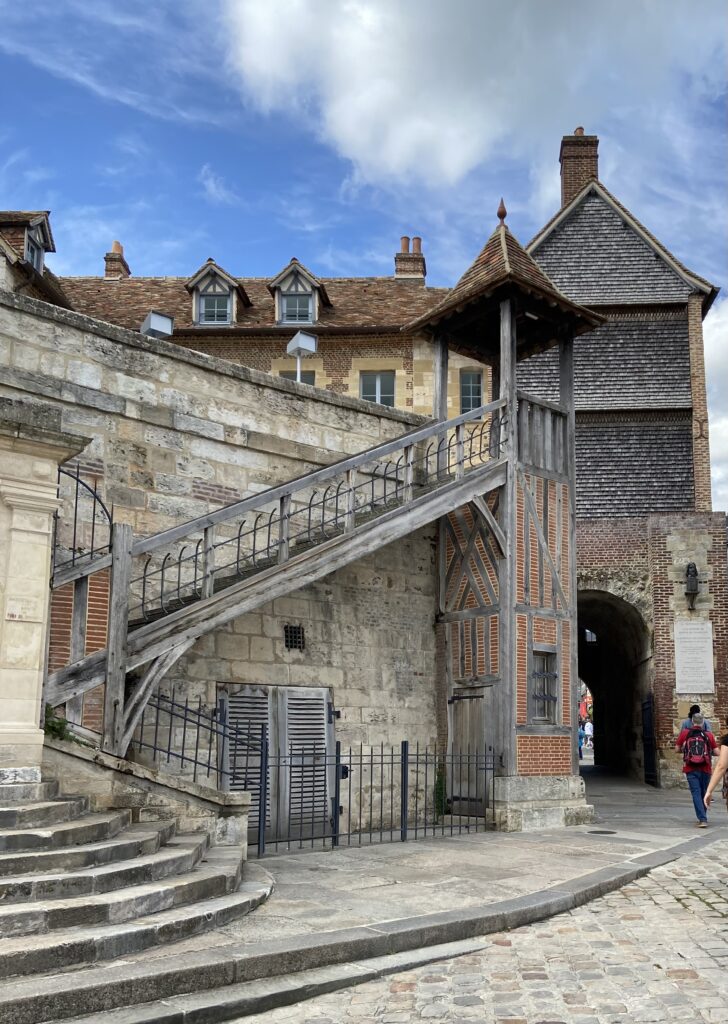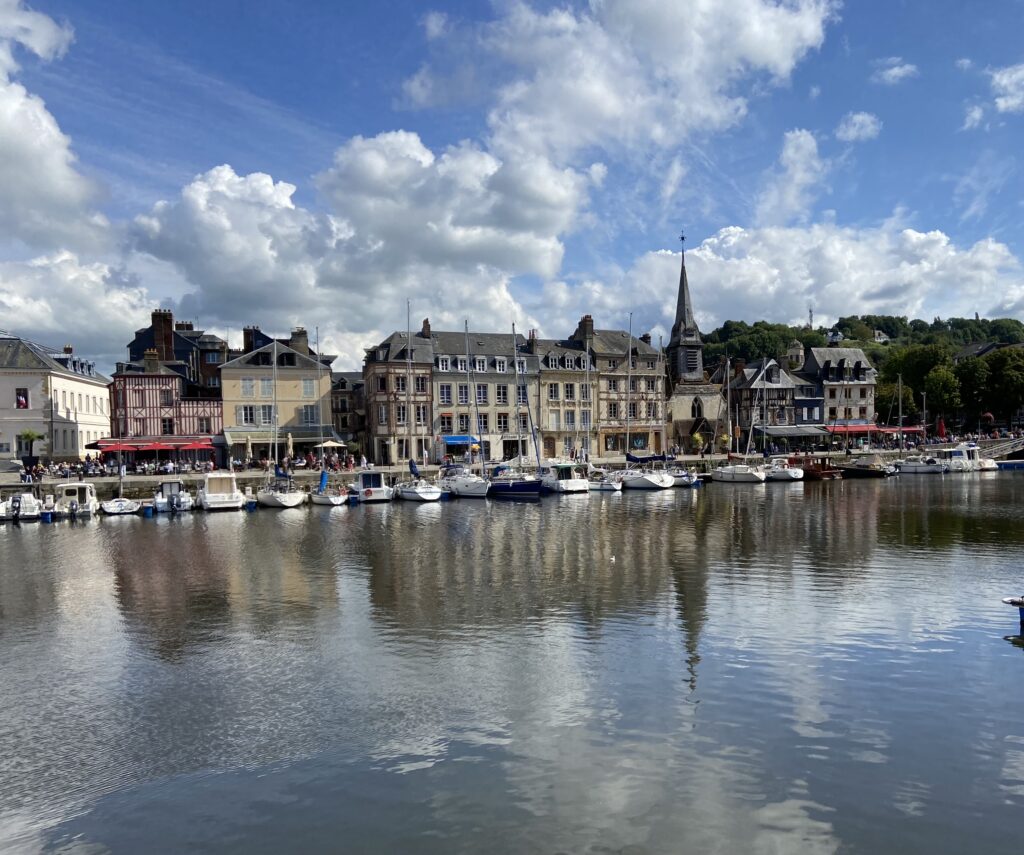 These next ones are the shipbuilders church.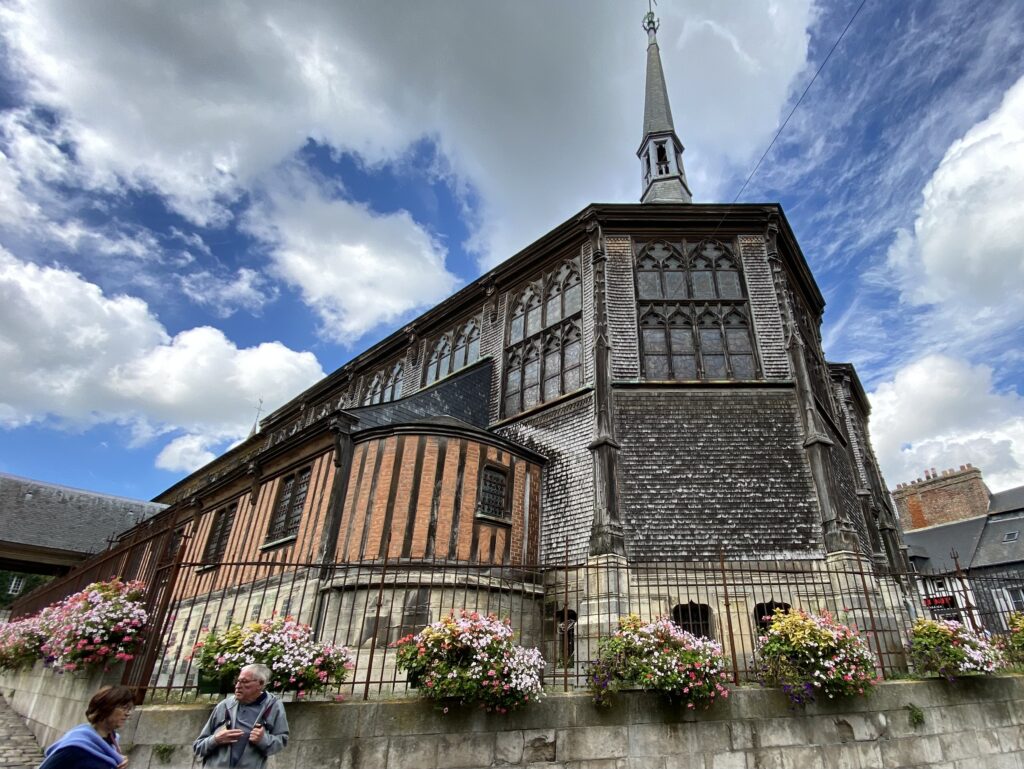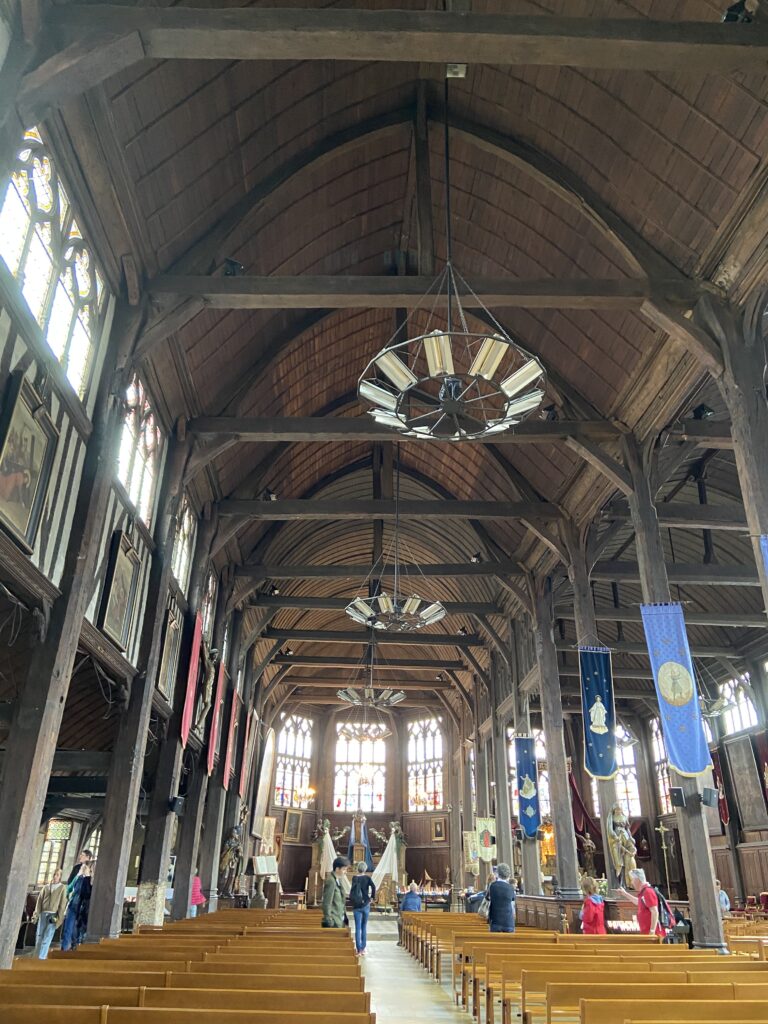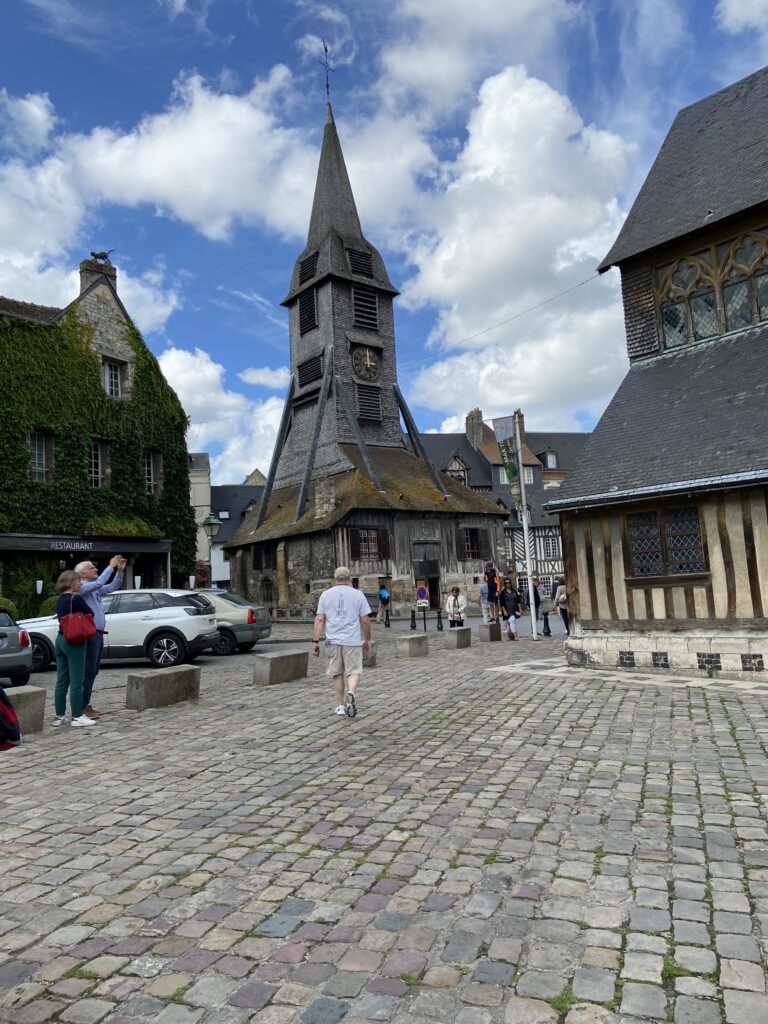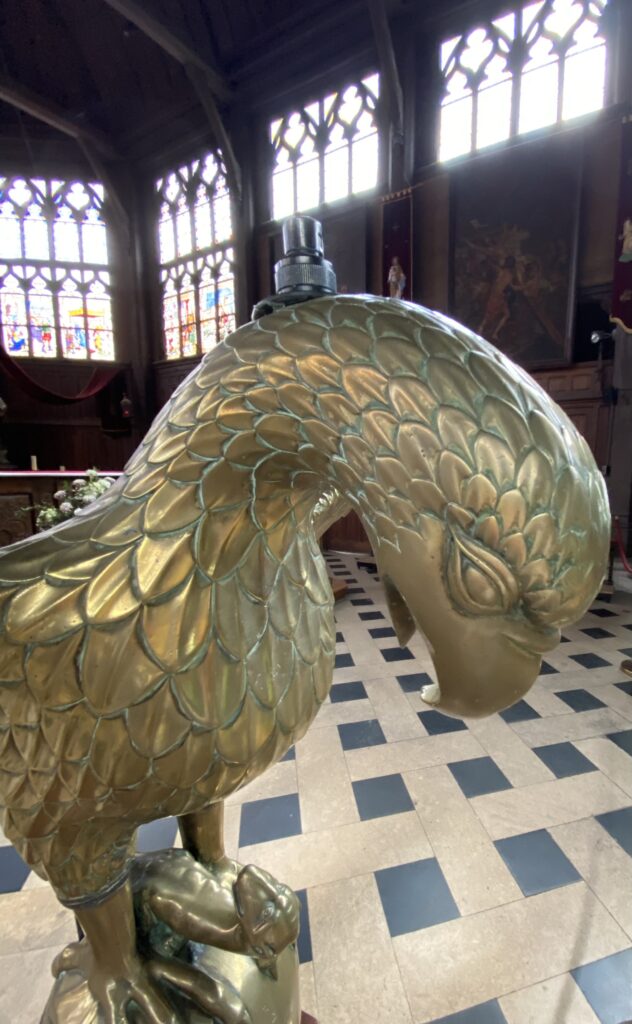 It was a nice day. The weather wasn't too cool. It didn't rain. I had fun. Now we are headed to Caan. We have booked a tour of the D-Day beaches but it looks like this could be cut short because I think we are arriving late. We'll see!
Links to trip parts
Part 1. Amsterdam
Part 2. Stuck in Amsterdam
Part 3. Rouen France 
Part 4. Le Havre and Honfleur
Part 5. Caen and the D-day beaches 
Part 6. St Malo
Part 7. Lorient
Part 8. La Rochelle
Part 9. Bordeaux