Links to trip parts
Part 1. Amsterdam
Part 2. Stuck in Amsterdam
Part 3. Rouen France
Part 4. Le Havre and Honfleur
Part 5. Caen and the D-day beaches
Part 6. St Malo
Part 7. Lorient
Part 8. La Rochelle
Part 9. Bordeaux
Saturday September 2
We docked in a really ugly dock area. Sand, gravel, tall silos, belts carrying stuff hither and yon. The weather looked bad – gray and cold. But the forecast was for it to lighten and brighten and be nice, around 77F.
After breakfast we headed out on a shuttle bus which ran every half hour. It took about 20 minutes or so to get to the center of town. By now it was sunny with blue skies and we all shed our jackets.
The city of La Rochelle has around 80,000 people. It is on the Bay of Biscay and has a deep water harbor. It is where the film Das Boot was filmed and still has a big U-Boat "hanger", unused today. It was the German submarine headquarters during the war. It was under Allied siege from September 1944 to May 1945 when the Germans finally surrendered. La Rochelle was the last French city to be liberated. The Vieux Port, or old port, is well preserved. They used to have a huge, heavy chain with which they closed the entrance to the small old harbor. It was strung between two towers. La Rochelle has the 6th largest marina in France with over 5,000 boats. We went first to the morning market which is both outside and inside. This area is famous for their potatoes. There were piles of them. The fruit was jewel-like, and the heirloom tomatoes were gorgeous. Finally the bread was to die for. I ached to buy some.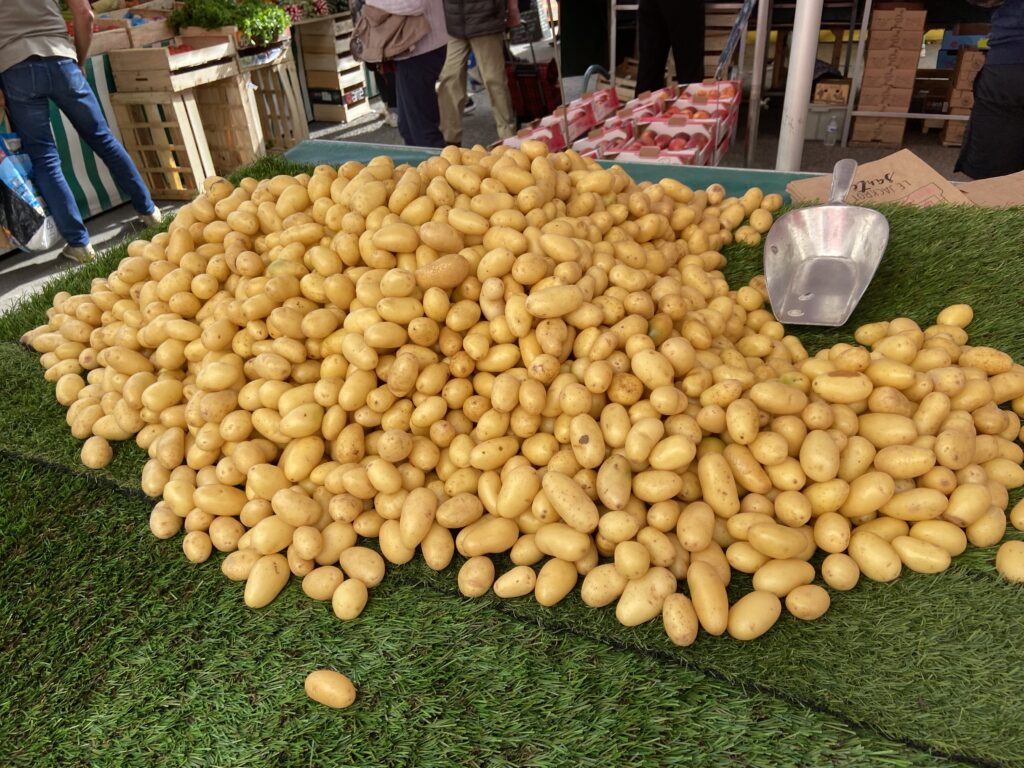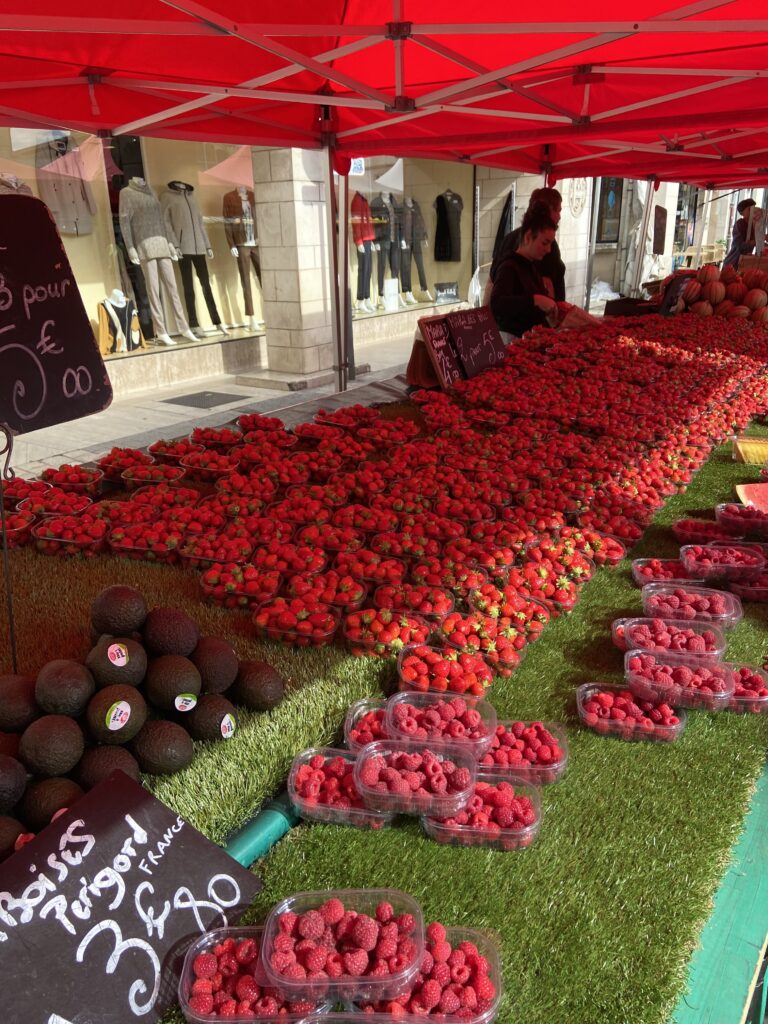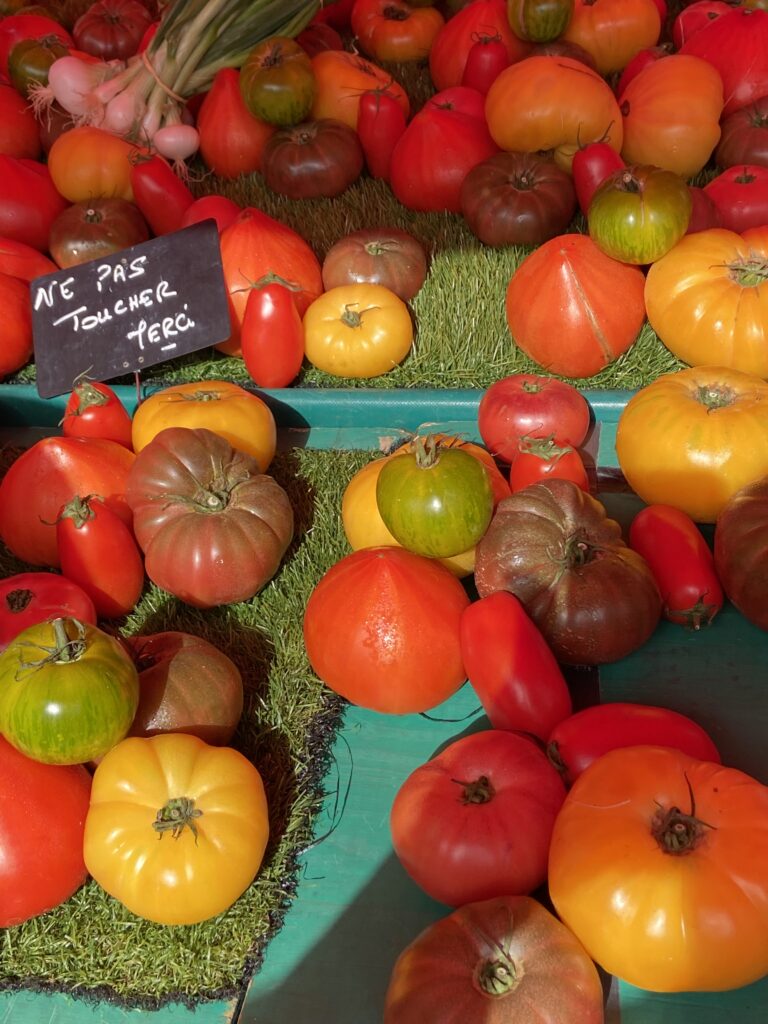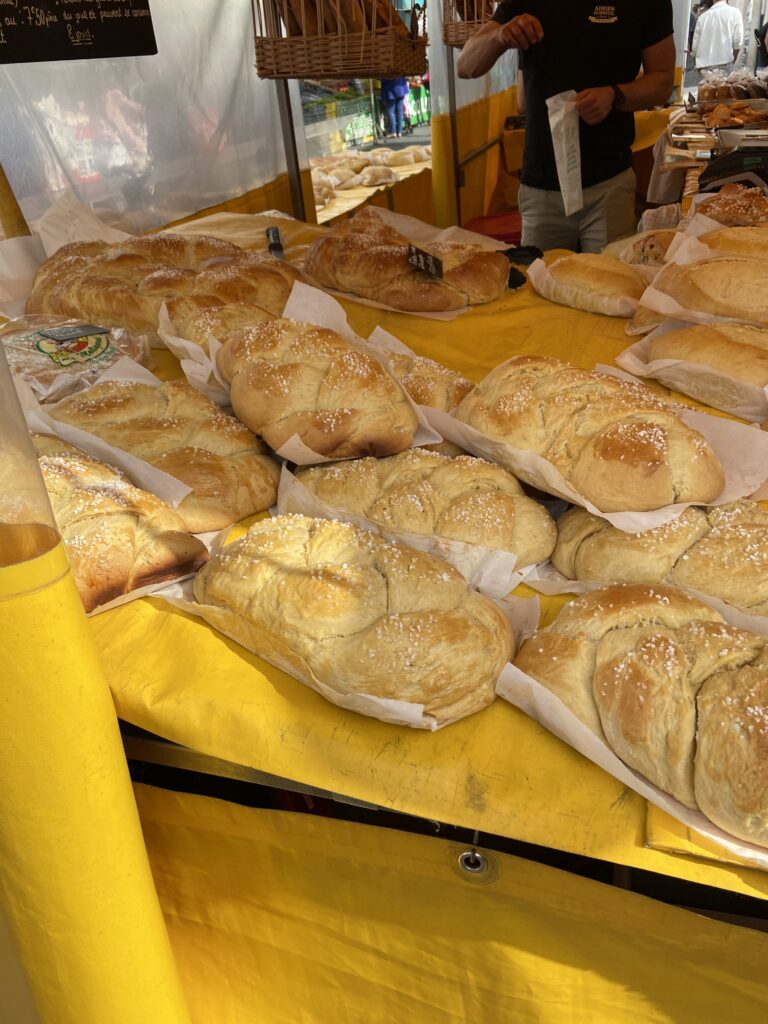 Inside the building were the cheeses, meats, fish, prepared foods and more.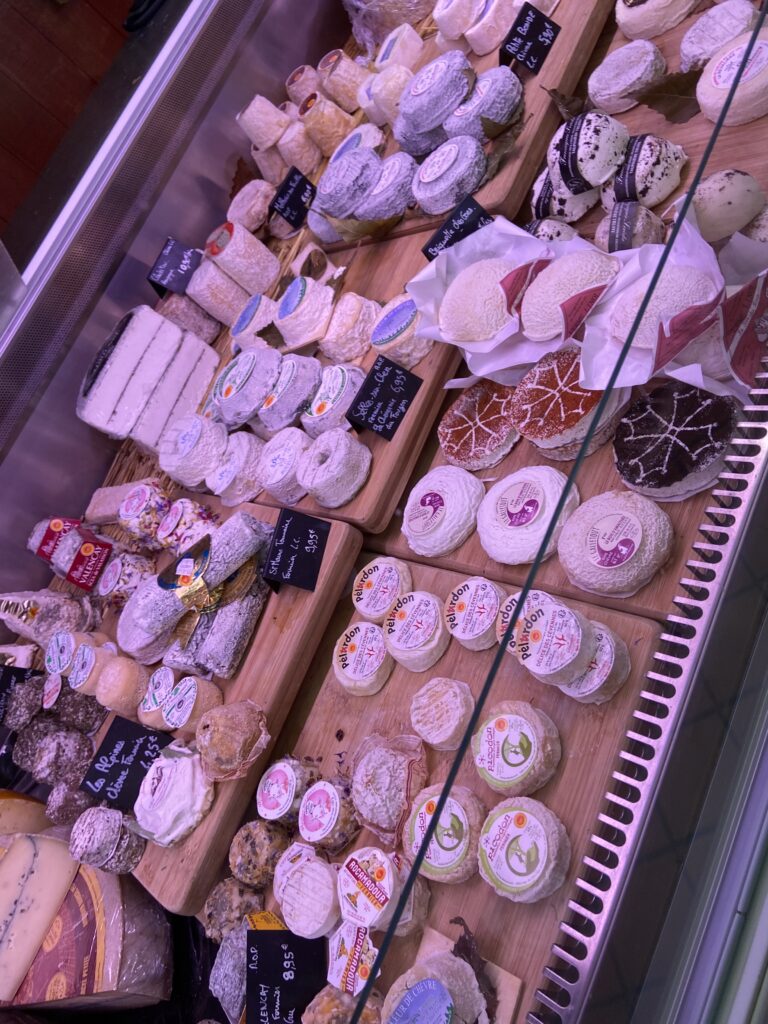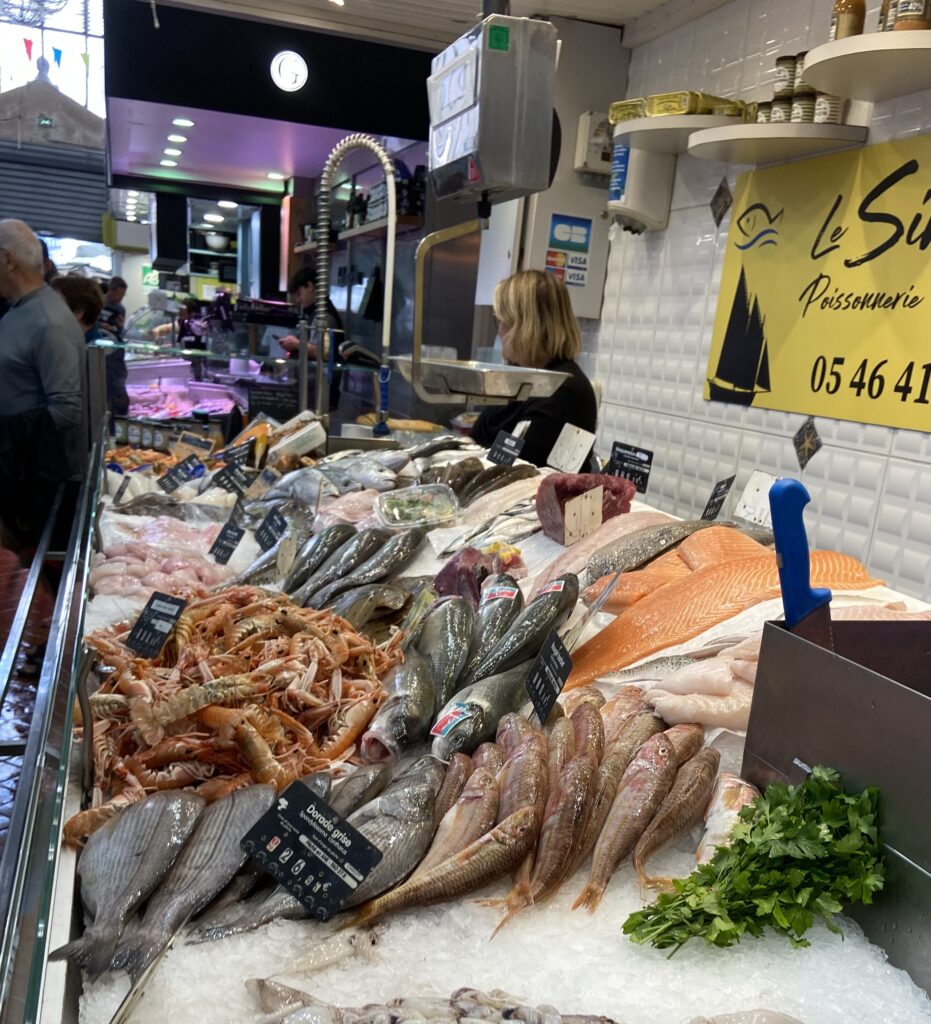 Spreading out around the food market were stands selling clothing and other items. These baskets caught my eye. There were more types than I have ever seen.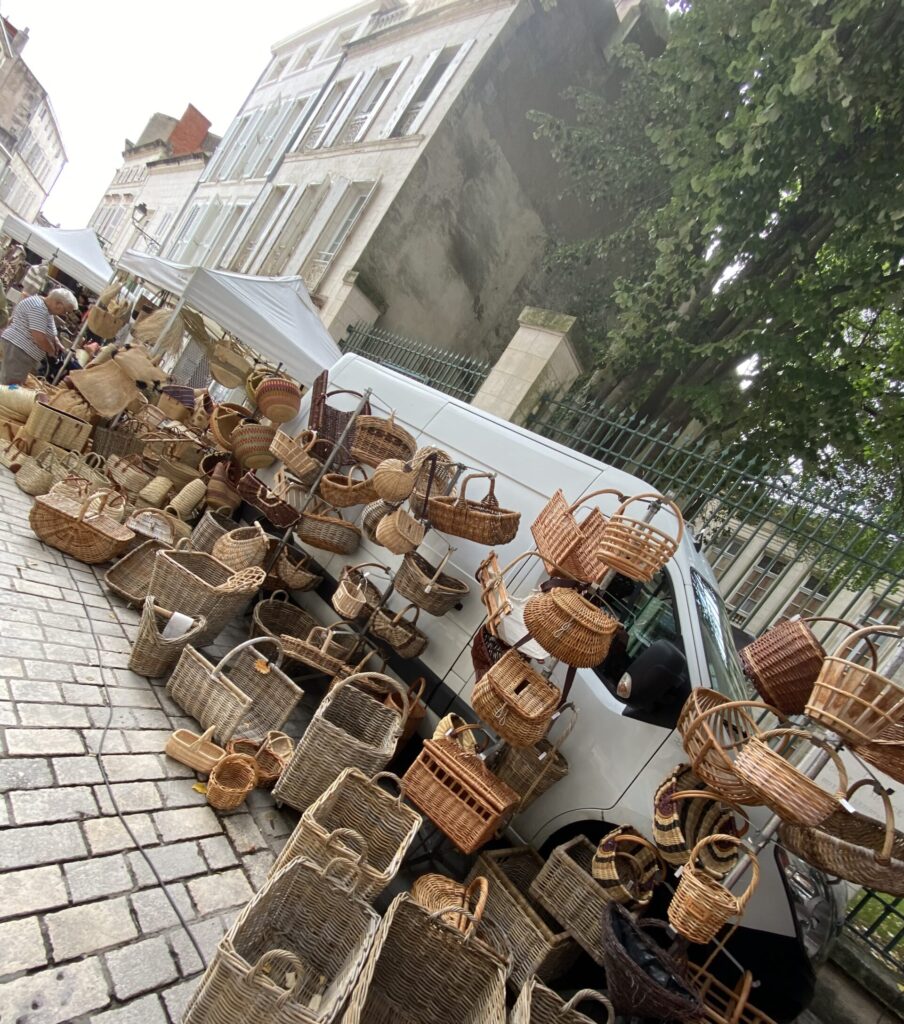 Then we walked around town. There were long colonnades lined with shops. Mostly small independent places with small specialities. For instance, there was a shop selling only socks. My favorite kind of shopping, not a chain store in sight! The city is constructed of limestone. The geological area was an ocean so limestone is common.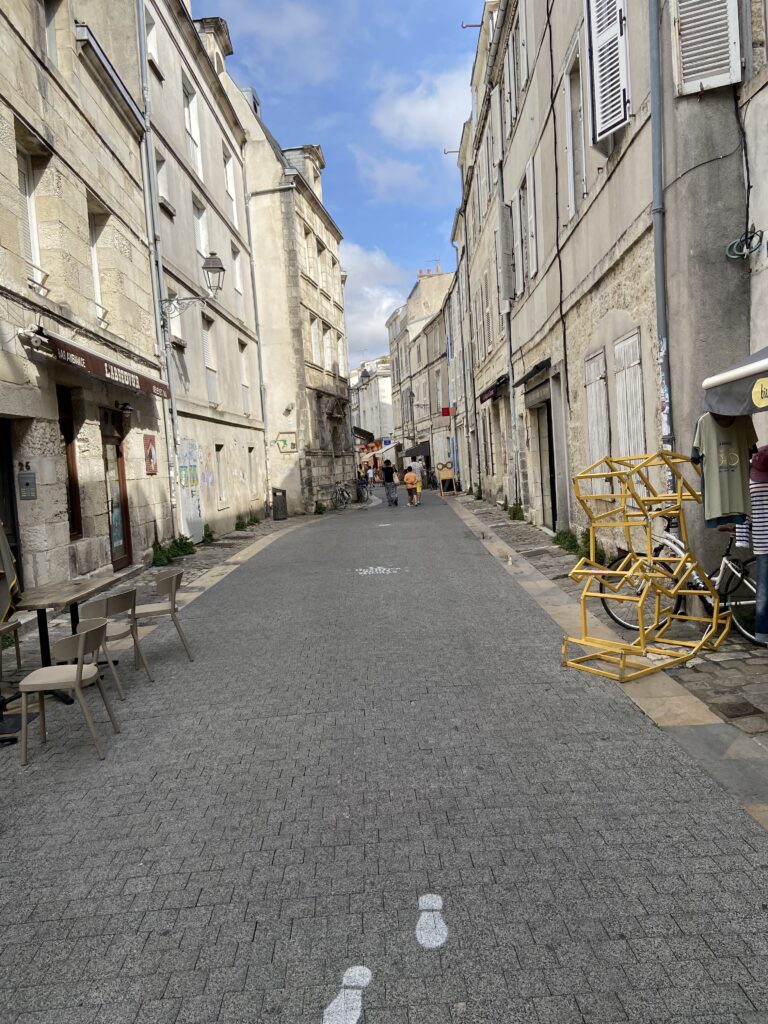 The vieux port area was very busy with lots of people. Pictures with subtitles.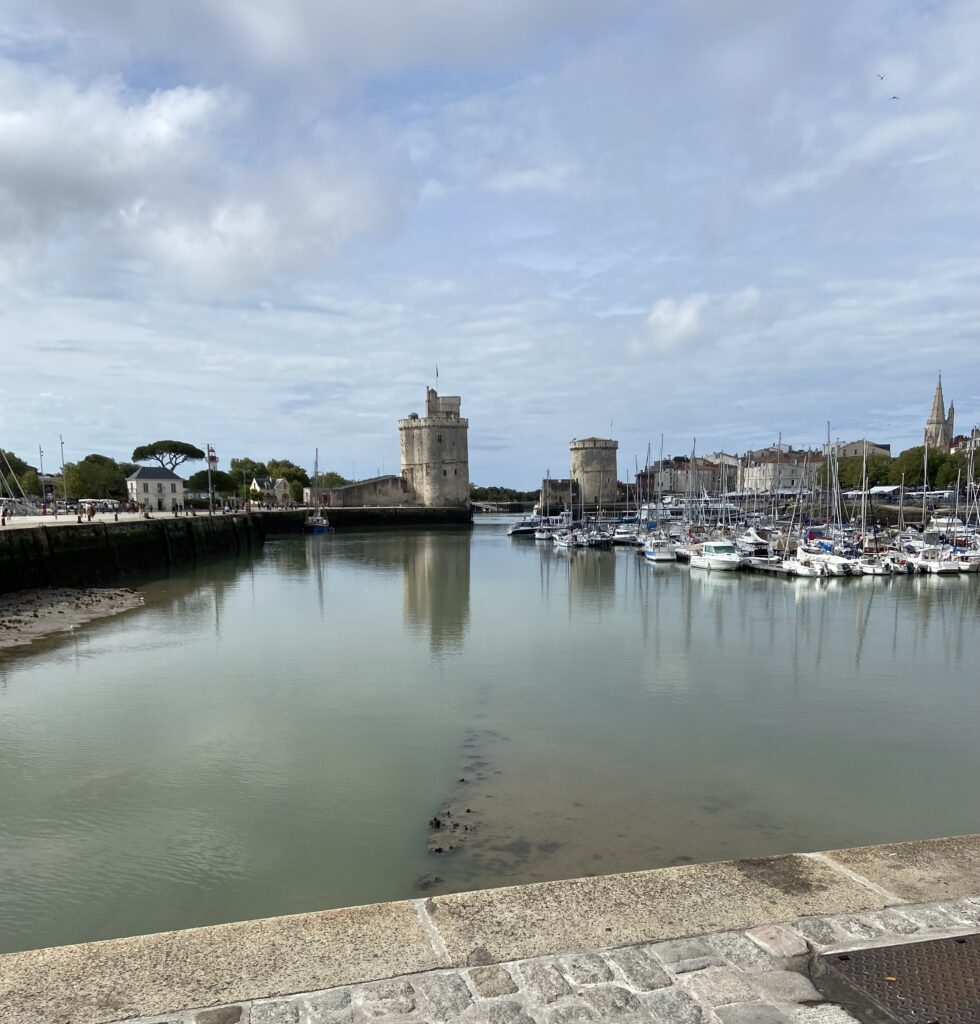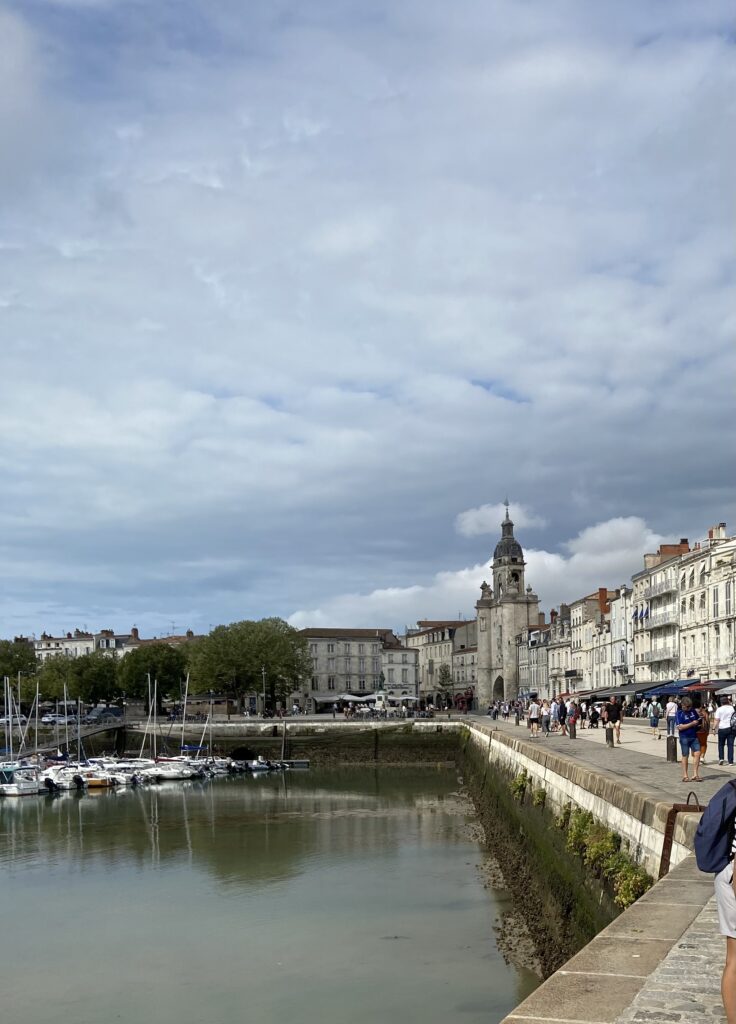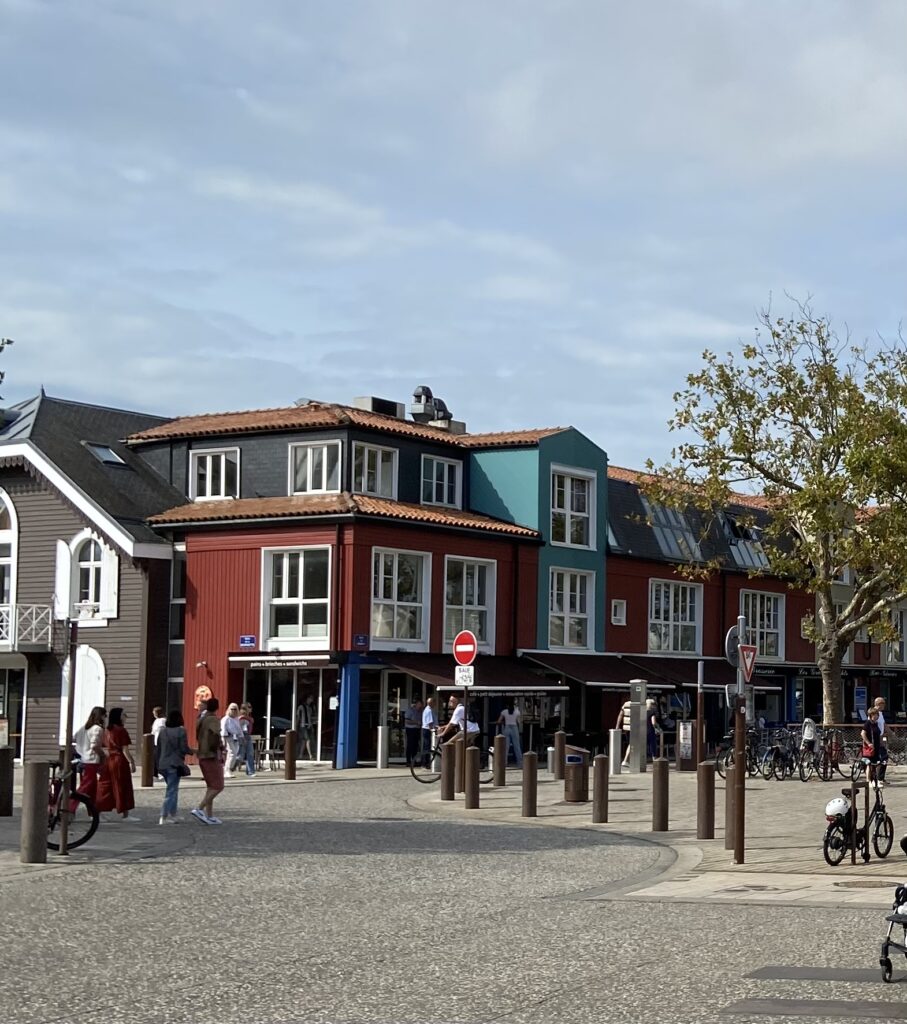 We decided to wind our way back through more of the small streets. Then find a place for lunch. Surprisingly, to me anyway, France is a big beer region. Lots and lots of artisanal micro-brews.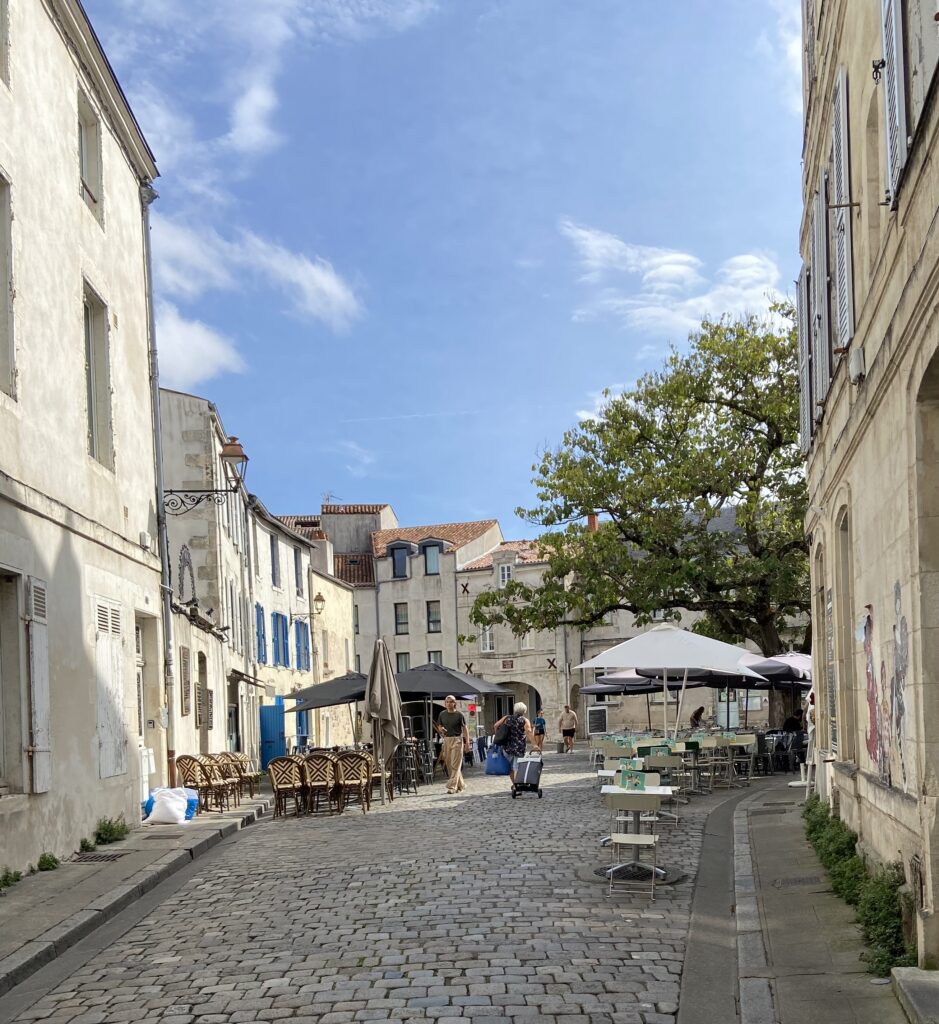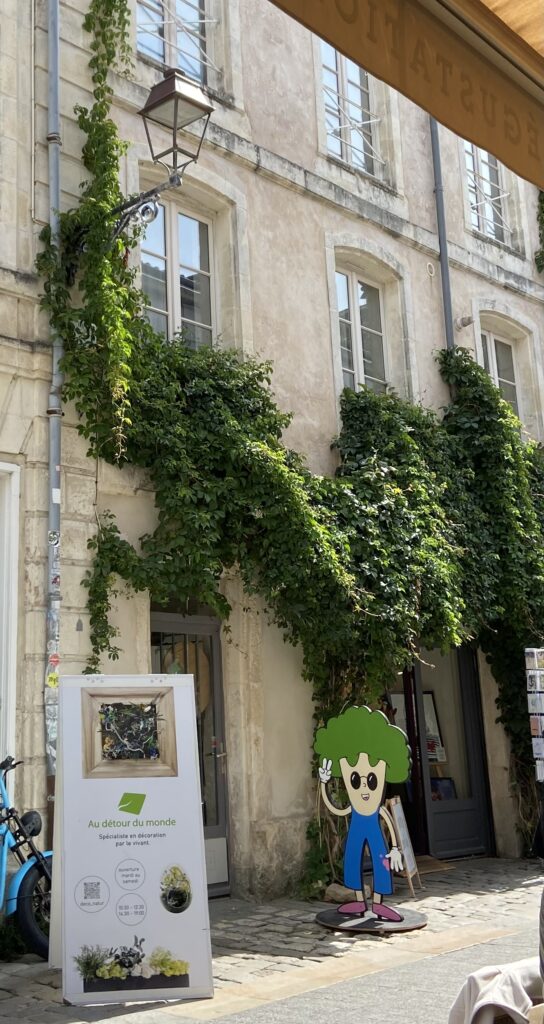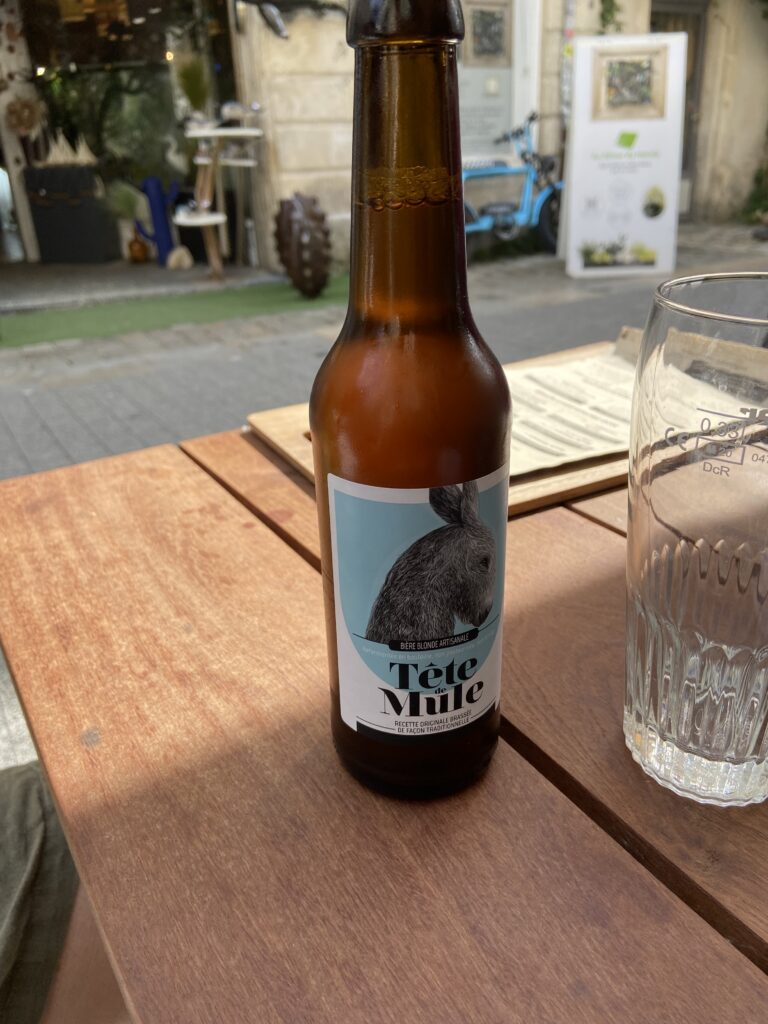 We were looking for just a light lunch because this evening we had reserved the Candles restaurant which is on deck, weather permitting. So we stopped in a sidewalk place with lots of cheeses and cured meats served on planches. My sister and I got the focaccia sandwich. Luther and Bill the croque-monsieurs. They both came with a beautiful salad with fresh peaches, tomatoes, and lots of nuts and seeds. It was just right.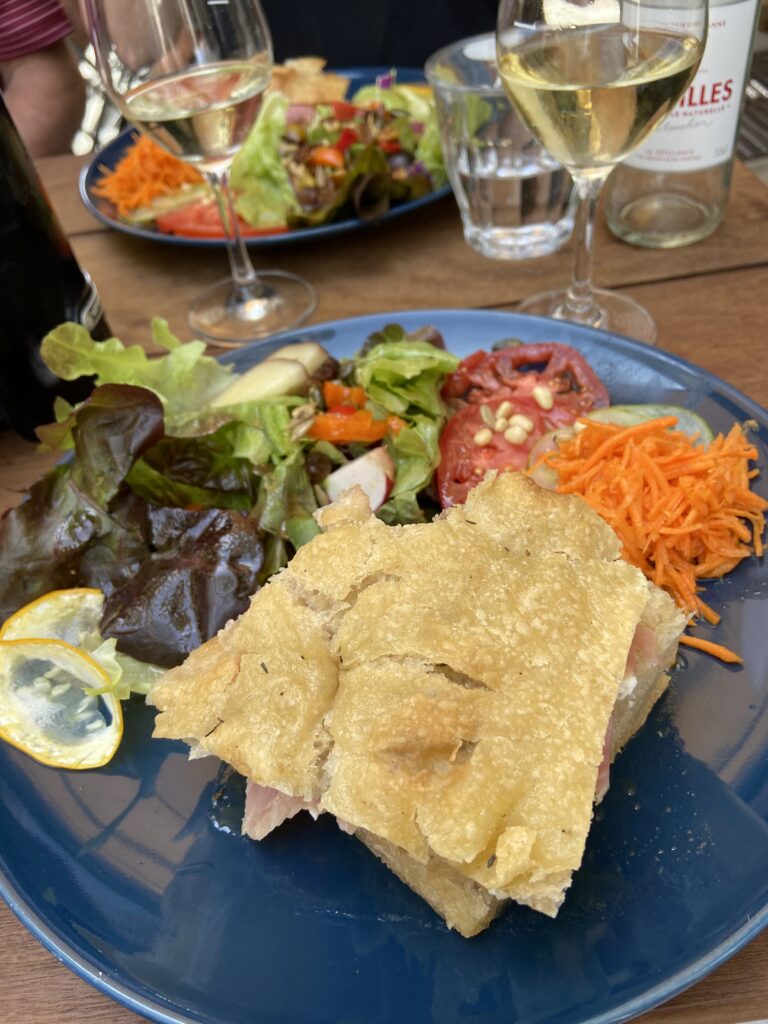 Candles was wonderful. The evening couldn't have been more perfect. Warm. Not too much wind. Nice watching the sun go down and the sky darken. The food was only OK, but that wasn't really the point. We were glad we waited until the end of the cruise hoping the weather would get warmer, and it did!
Tomorrow we dock in Bordeaux. It will be a hot day. We don't arrive until 11:30 so we remain on board one more night, then the early debarkation on Tuesday.
Links to trip parts
Part 1. Amsterdam
Part 2. Stuck in Amsterdam
Part 3. Rouen France 
Part 4. Le Havre and Honfleur
Part 5. Caen and the D-day beaches 
Part 6. St Malo
Part 7. Lorient
Part 8. La Rochelle
Part 9. Bordeaux